If you're looking for a way to get some relief from the sun, you should consider covering a deck for shade. Not only will this keep you cooler, but it can also help protect the deck itself from the elements. There are a number of different ways that you can go about covering your deck, and we'll take a look at some of the most popular options in this post. So read on to find out more!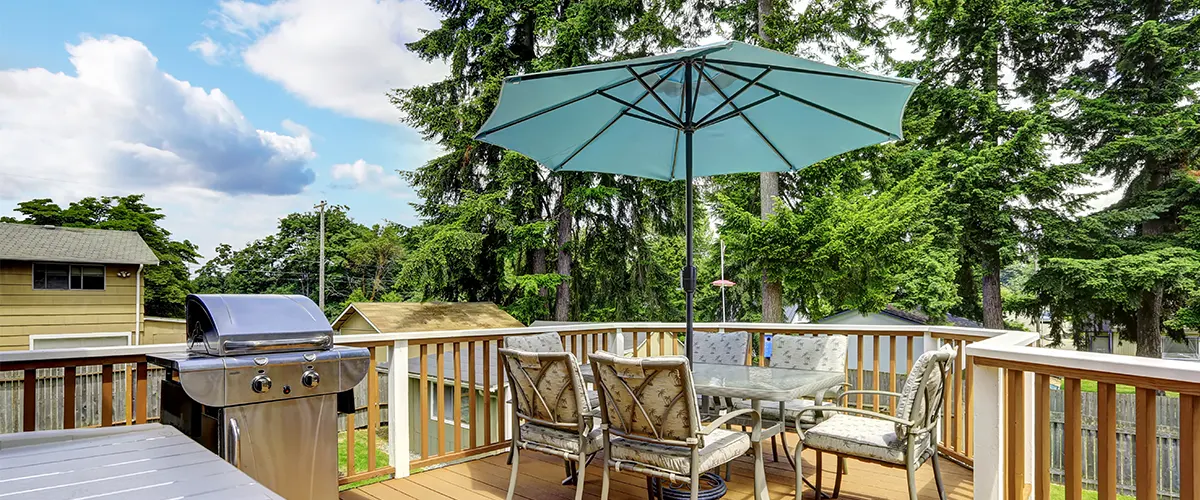 The Benefits of Having a Deck
Decks provide homeowners with the perfect space for relaxation, entertaining, and spending time with family. If you're thinking about having a deck built onto your home, here are three benefits to keep in mind.
One of the best things about having a deck is that it provides you with an excellent space for entertaining guests. Whether you're hosting a barbecue or simply having friends over for drinks, your deck will give you the extra square footage you need to comfortably accommodate your guests. Plus, being able to offer your guests an outdoor space is sure to impress.
Another great benefit of having a deck is that it gives you easy access to the outdoors. If you love spending time outside but don't have a lot of outdoor space at your home, a deck is the perfect solution. With a deck, you can soak up the sun, enjoy some fresh air, and appreciate the beauty of nature without ever having to leave your property.
3. Adding value to your home
In addition to making your life more enjoyable, owning a deck also has financial benefits. A deck can increase the value of your home by as much as 4%, according to Remodeling magazine's 2019 Cost vs. Value report—and in some markets, that number is even higher. If you're thinking about selling your home in the future, having a deck is sure to be a major selling point.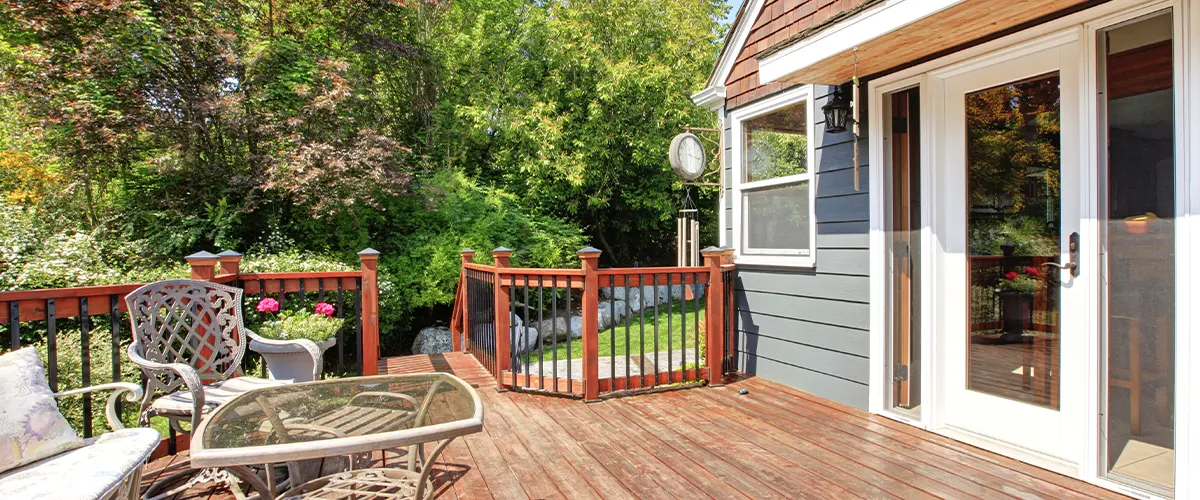 5 Deck Shade Ideas For Your Deck
If you have an outdoor deck, congratulations! You have a great space for hosting barbecues, parties, and spending time with family and friends. But what do you do when the weather isn't cooperating? Here are a few options for completely blocking the weather on your outdoor deck so that you can enjoy it no matter what the season.
1. Extend your home's roofline.
One way to cover your natural wood outdoor deck and creating more shade is by extending your home's roofline. This will provide protection from the sun and rain, but it will also be more expensive than some of the other options on this list. If you choose to go this route, make sure to consult with a professional to ensure that your home's structure can support the addition.
2. Install a wooden pergola.
A pergola is a freestanding structure that provides enough shade quickly or partial coverage for your outdoor deck. Pergolas can be made from wood, metal, or PVC, and they range in price from $500-$5,000. They can get rid of the harsh rays and add a touch of beauty to your deck.
3. Get a retractable awning.
Retractable awnings are less expensive than adding an extension to your roofline or installing a pergola, and they can be retracted when you don't need them. They do require some maintenance, however; retractable awnings should be cleaned and stored during the winter months.
4. Build a screened-in porch.
If you want to be able to use your outdoor deck year-round, consider building a screened-in porch. This will protect you from bugs and inclement weather while still allowing you to enjoy the outdoors. Screened-in porches can be built using materials like wood or aluminum, and they typically cost between $6,000-$20,000.
Planting trees around your outdoor deck is one of the most aesthetically pleasing and functional shade options. Not only will they provide shade on hot days, but they can also act as windbreaks during colder months. Deciduous trees are especially beneficial because they lose their leaves in the winter, letting in more sunlight to help warm up your deck space.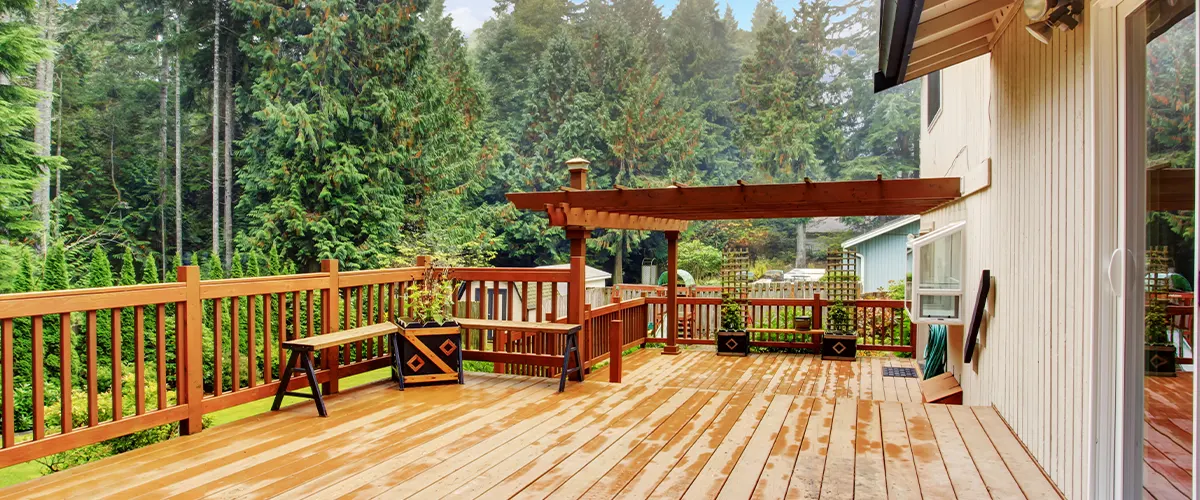 There are a few different ways that you can create shade on your deck in order to make it more comfortable to use during the hot summer months. You can install awnings or umbrellas, plant trees or shrubs around the perimeter of the deck, or hang curtains or blinds from the roof of the deck.
If you want furniture that is specifically designed for shading, you can purchase chaise lounges with built-in umbrellas. If you need help creating shade on your deck, get in touch with us and we will be happy to assist you. Contact us to get started!