Find Peace Of Mind While You Embark On A Journey Towards Your New Fantastic Outdoor Living Space
10 years in business and hundreds of home landscapes designed and built
Creating the perfect home landscape is not something you do every day. No matter if it's a simple deck or a full custom outdoor living space, it takes creative skills to design a landscape and the right amount of knowledge to turn that design into reality.
We've created a simple but very functional process that keeps you updated and in charge as we work on your project. We'll advise you on the right materials and functionality, helping you choose what's best for your home's outdoor space.
Relax while we bring nature's wonders close to home. Read more about our process below.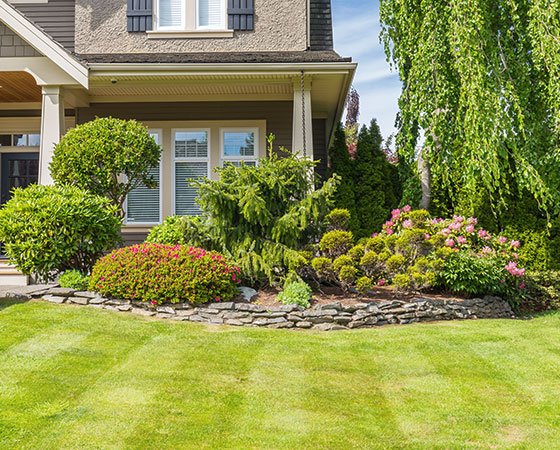 5 Easy Steps Towards Your Spectacular Outdoor Living Space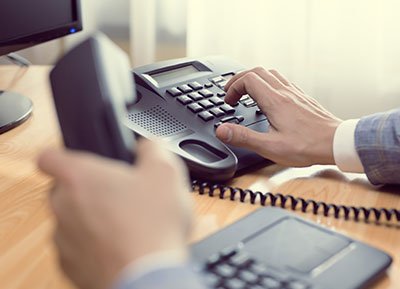 1. Schedule A Consultation
Get in touch with us and send a few photos of the outdoor space you wish to transform. We'll have a phone consultation to get more details and we'll also schedule an on-site assessment.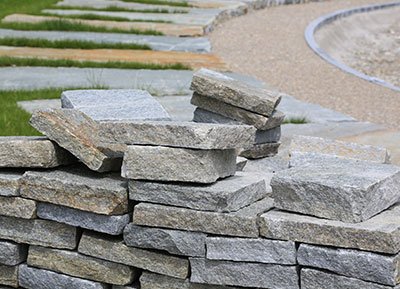 2. Assessment & Estimates
Upon arriving at your place we'll do some measurements and you'll get to choose the products, materials, and plants you want. Once we have a clear idea of your vision, we'll be able to give you an estimate.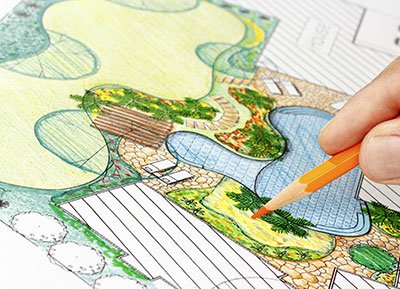 Starting with your choice of products, materials, and plants, we'll begin designing your outdoor space. We'll work on the design together until you're happy with how it looks. Once you've agreed upon the final details, we start working on making it all real.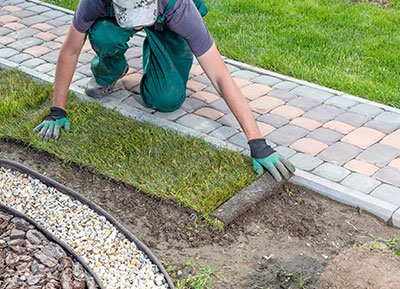 4. Building Your Outdoor Space
We handpick all the plants and trees for your garden and make sure all the other products we need are being safely delivered on-site. Then we start working our magic with stone, wood, dirt, water, and plants until the end result is a home landscape that leaves everyone in awe.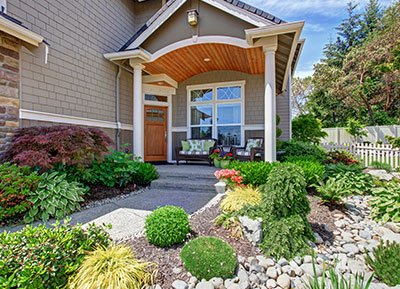 Now you have your own magical corner of nature to enjoy any time you want. Every stone and wood element complements the place, while plants add a touch of charm to the whole landscape. It's time to celebrate, so call your friends over and make that first party in the garden a memorable one!
A happy customer is like a golden business card. So we've made a commitment to hold our customers' satisfaction as a top priority. We're super thrilled to bring to life the outdoor living space you've been dreaming of.
I had a great experience with Jon. He was able to squeeze me in within a few days. He arrived on time, very nice and professional. It was a quick fix.
J. Colton and his team were just lovely. He worked within my price range and did everything I asked on a timely basis. He also went above and beyond setting up an irrigation system and then teaching me how to put it together.
I highly recommend this contractor and look forward to working with him again!
Got a non-emergency job done the next day.
Couldn't be happier. This guy was quick and complete.
Get Your Home Landscape Designed And Built By Professionals, Fast And Worry-Free