Landscape Design And Build To Turn Your Home Into An Oasis
Certified landscape architects serving Denver, Arapahoe, Jefferson, and more of Colorado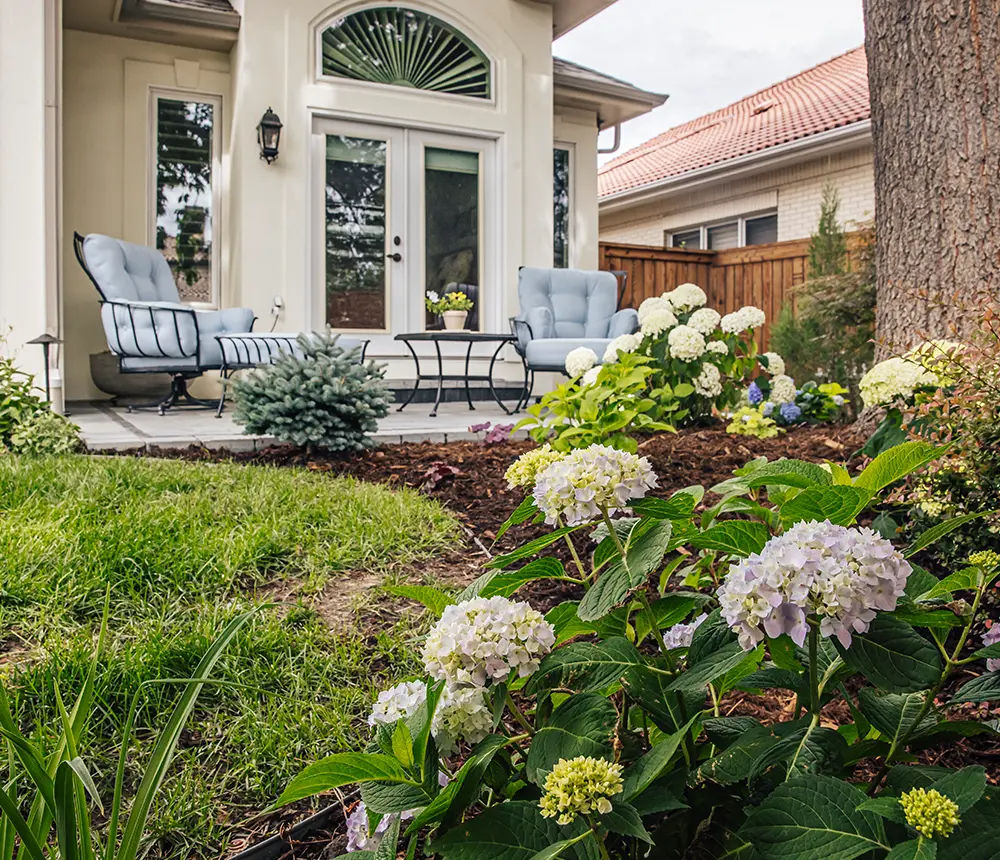 Landscape Design And Build To Turn Your Home Into An Oasis
Certified Landscape Architects Serving Denver, Arapahoe, Jefferson, And More Of Colorado
At Land Designs By Colton, we help homeowners in Colorado enjoy their property to the fullest with beautiful, functional landscapes that perfectly suit their needs.
landscape enhancements completed
years of design experience
years of industry experience
projects completed per year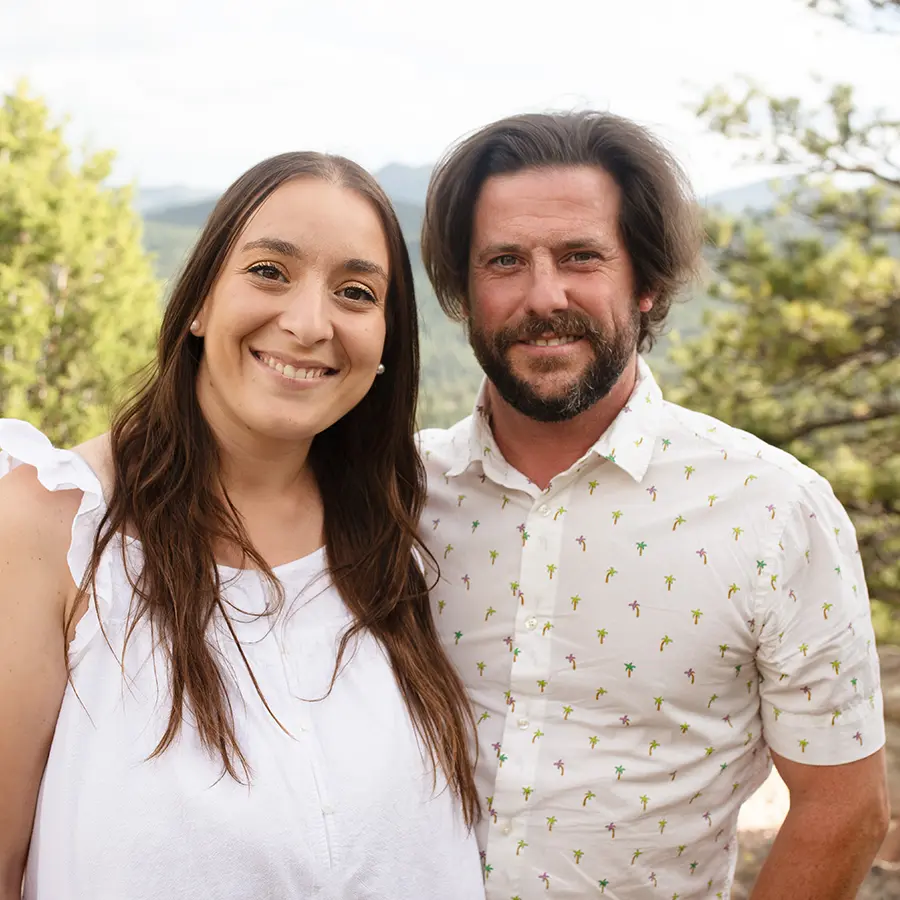 From your front door to your backyard, you've known all along how your dream home landscape should look. We're Jonathan and Flavia, owners of Land Designs By Colton. In our team, you'll find a partner who listens to your vision and creates a space tailored to your and your family's needs. Learn more
Jon is a pleasure to deal with. His plant knowledge is extensive and his design eye is superb. He has done many projects for us to include a paver patio, planting beds, garden design/planting and a French drain system, with several more projects scheduled for this Spring. I recommend Jon and his company unreservedly.
Enjoy an exciting property with these popular landscape enhancements:
Increase your outdoor living space with these practical upgrades:
Enjoy a beautiful backyard with smaller water bills and less maintenance:
Enjoy the outdoors whenever you want with a custom deck:
Sprinkler System Installation
Have a thriving lawn and garden with these upgrades:
French Drain Installation
Keep your property dry and your home safe with these drainage solutions:
Work With A Team You Can Trust
Professional Landscape Architects
Land Designs By Colton is a family-owned and operated business with architectural landscaping credentials from Mississippi State University. Every change we make to your home landscape is carefully thought out and executed to perfection.
I had an incredible experience with Land Designs by Colton. They were on time, delivered high quality results and exceeded my expectations.
I had tons of questions about everything from recommended plants to optimal sprinkler schedules. They answered them all and helped me configure everything I needed. I plan to use them again for any future improvements.
I had a great experience with Jonathan and his crew. They did a full landscape install in the front and side of my house. It turned out perfect!
They completed the job in one day and it's beautiful. Everything was done following the quote I originally received, they were on-time and responsive through the whole process. Highly recommend!!
A Perfect Landscape In 3 Easy Steps
Whether you're looking for a space to entertain guests or a quiet oasis to relax in, my team and I are your partners in making your home landscape a delightful place. Here's how it works: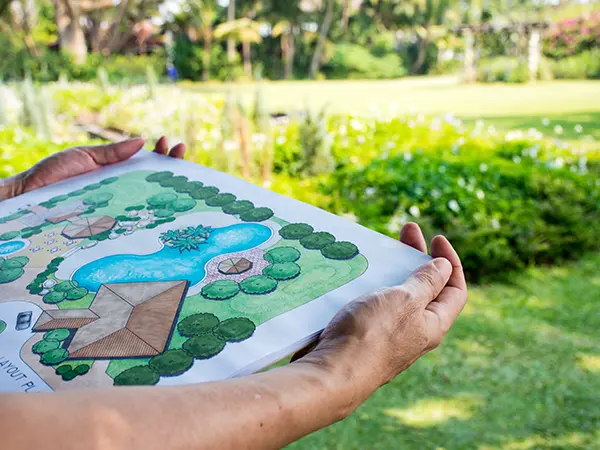 We help you define your vision for your home's landscape.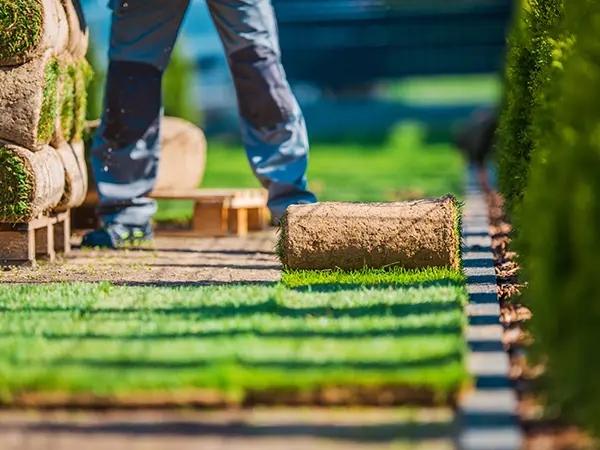 Our in-house team of landscape specialists brings your vision to life.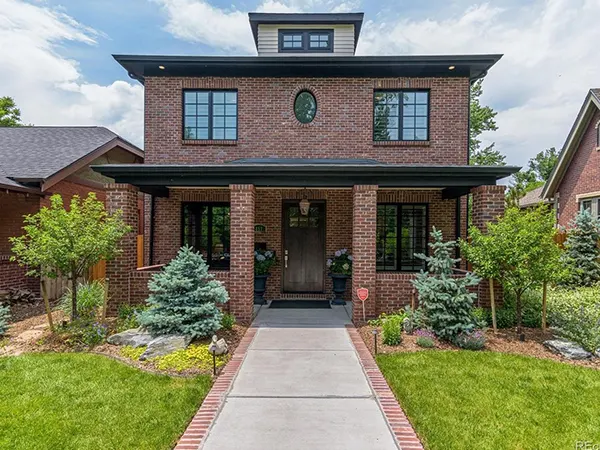 Enjoy a home landscape that completely matches your needs and lifestyle.
We are SO happy with our yard that Jonathan and team worked on!! He was amazing to collaborate with and made our dream yard a reality. Him and his crew were extremely respectful, friendly and always fallowed through on deadlines. I would highly recommend Jonathan for any project.
Enjoy A Thriving, Beautiful, And Functional Home Landscape
We partner with you in making your home perfect in every way.