Landscape Design And Build
Turn Your Backyard Into A Home Destination With Turnkey Landscape Design And Build Services For Denver, Arapahoe, Jefferson, And More Of Colorado
Scroll down to discover landscape design options, process, and pricing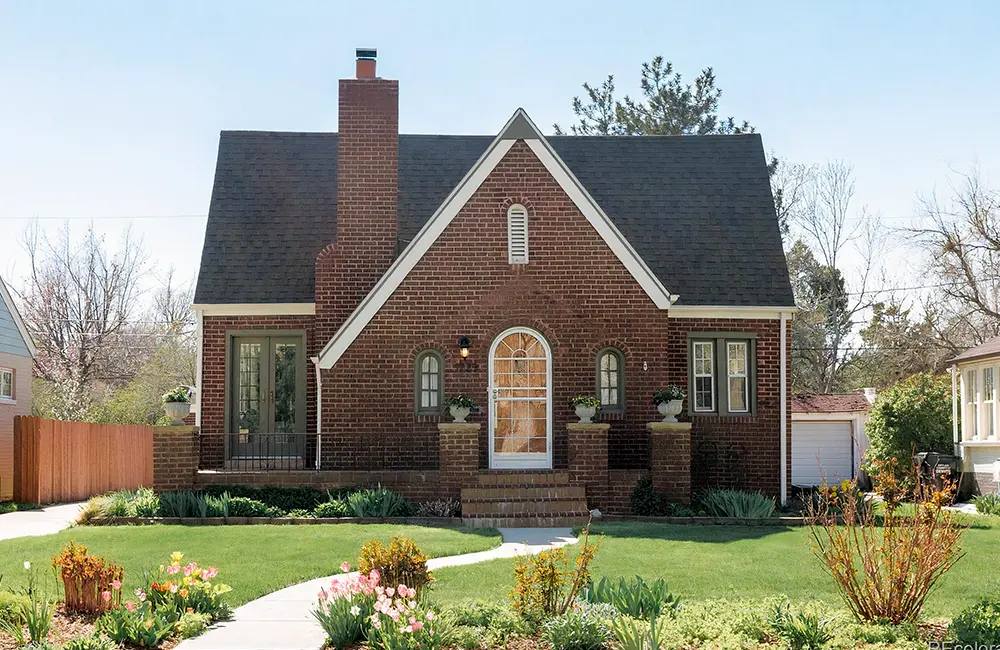 Landscaping That Anticipates Your Needs
A home landscape that's both inviting and functional throughout the year requires careful design and industry-standard implementation.
From choosing out the best plants for your area to designing proper drainage and erosion control systems, a landscape designer will help you bring out the best in your property.
At Land Designs By Colton, we match refined creativity with professional installation to give you a landscape perfect in every way. 
Enjoy a flawless property with these landscape enhancements:
This Is How Your Landscape Can Look
Stay In The Know With Your Landscape Design
When you make changes to your home landscape you get the opportunity to match it to your family's lifestyle. Simply start by thinking about the flow of space and where you want everything to be. A great idea is to have the most important areas in proximity to one another.
A lot of our customers from Colorado replaced their green lawn with xeriscape landscape elements and plants that require little maintenance as well as little water to grow. This helps them save time and lower their water bills.
When it comes to landscaping projects, a full landscape enhancement that takes care of fixing what you already have going on in your front yard will be around $20k.
If you decide to start from scratch, you're looking to spend around $150k. This includes fire features of at least $10k, grill areas that go around the same price, along with all the items that go into creating an outstanding outdoor living space.
It's important to keep in mind that every item is quoted differently and everything depends on the materials and features you go for. For instance, the prices for grass begin at $10k, the irrigation system is around $5k, the patio would be somewhere between $15- $20k, and the pergola structure is around $10k.
Depending on the time of the year, the season, and the weather, your landscaping project will be completed in around 7-10 days. The time when we get started on the project itself depends on the month and how quickly we design the space depends on the level of complexity of the project.
Usually, a garden takes around one week to complete, while a complex outdoor space takes 10 days to a month to complete.
Your landscaping project will be thought of in advance by owner Jonathan, who designs and oversees every aspect of your outdoor space. He leads a certified and licensed team of contractors and designers. Every team member works hard and in harmony to bring your vision to life quickly and efficiently.
A Pricing Guideline For Your Landscape Design & Build
Before
After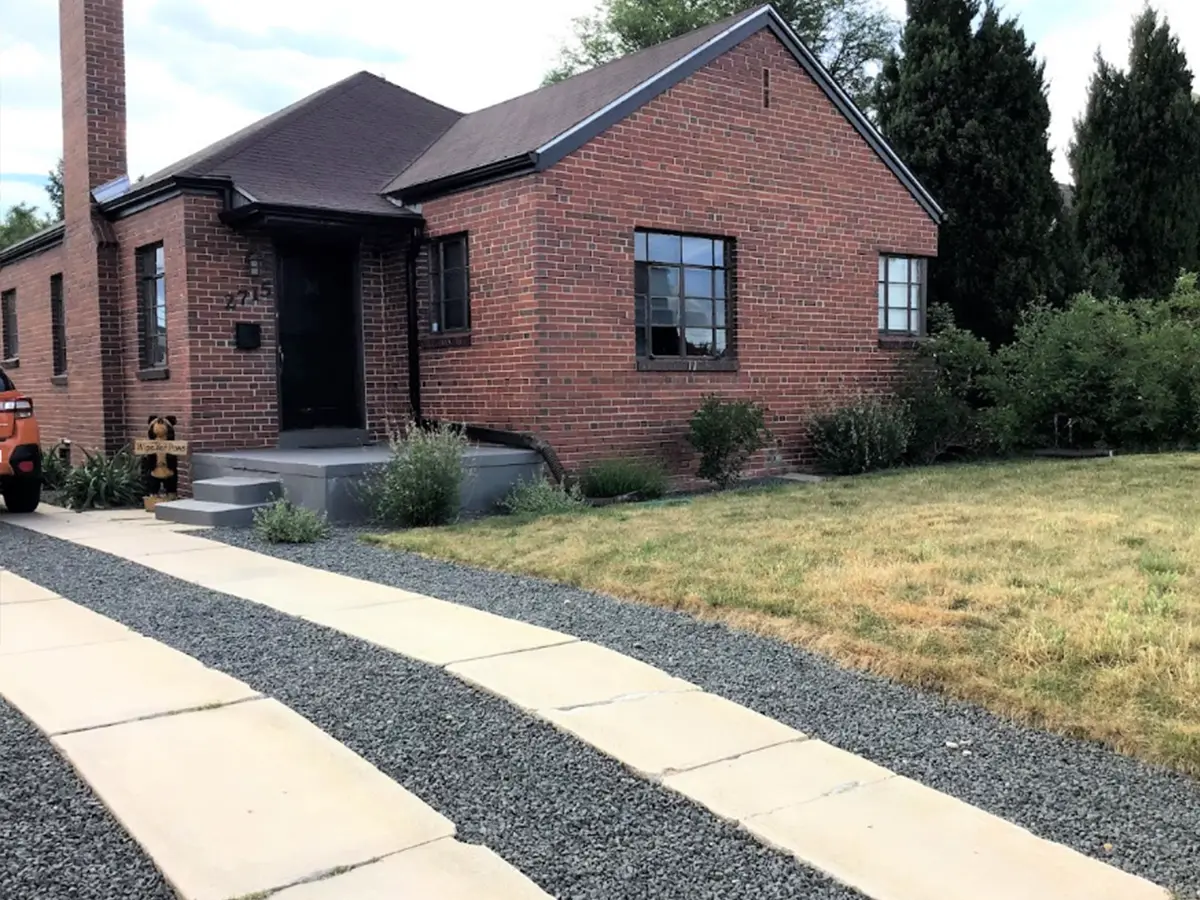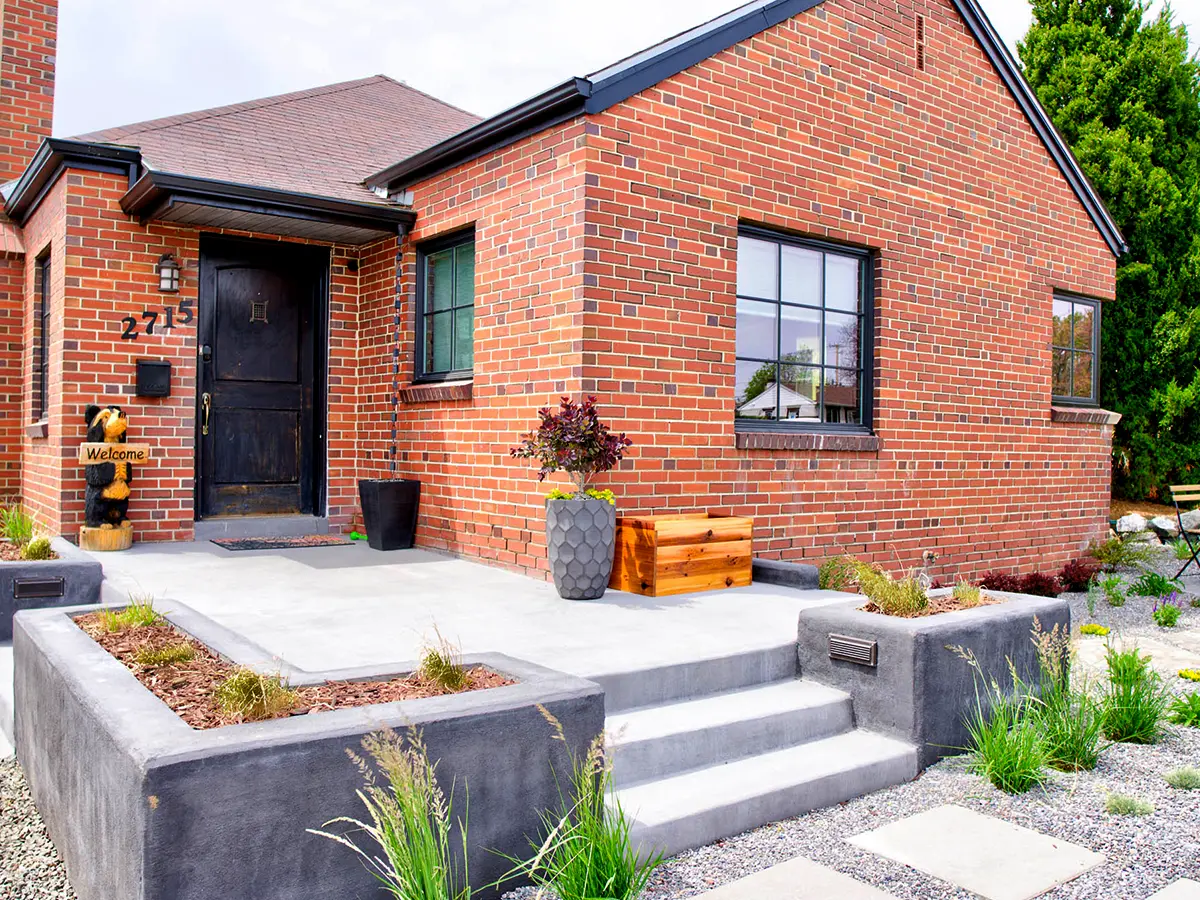 Front yard renovation in City Park, Denver
This landscaping project included:
The project was quoted at $28k, where the concrete porch was the most expensive item, at $10k.
Before
After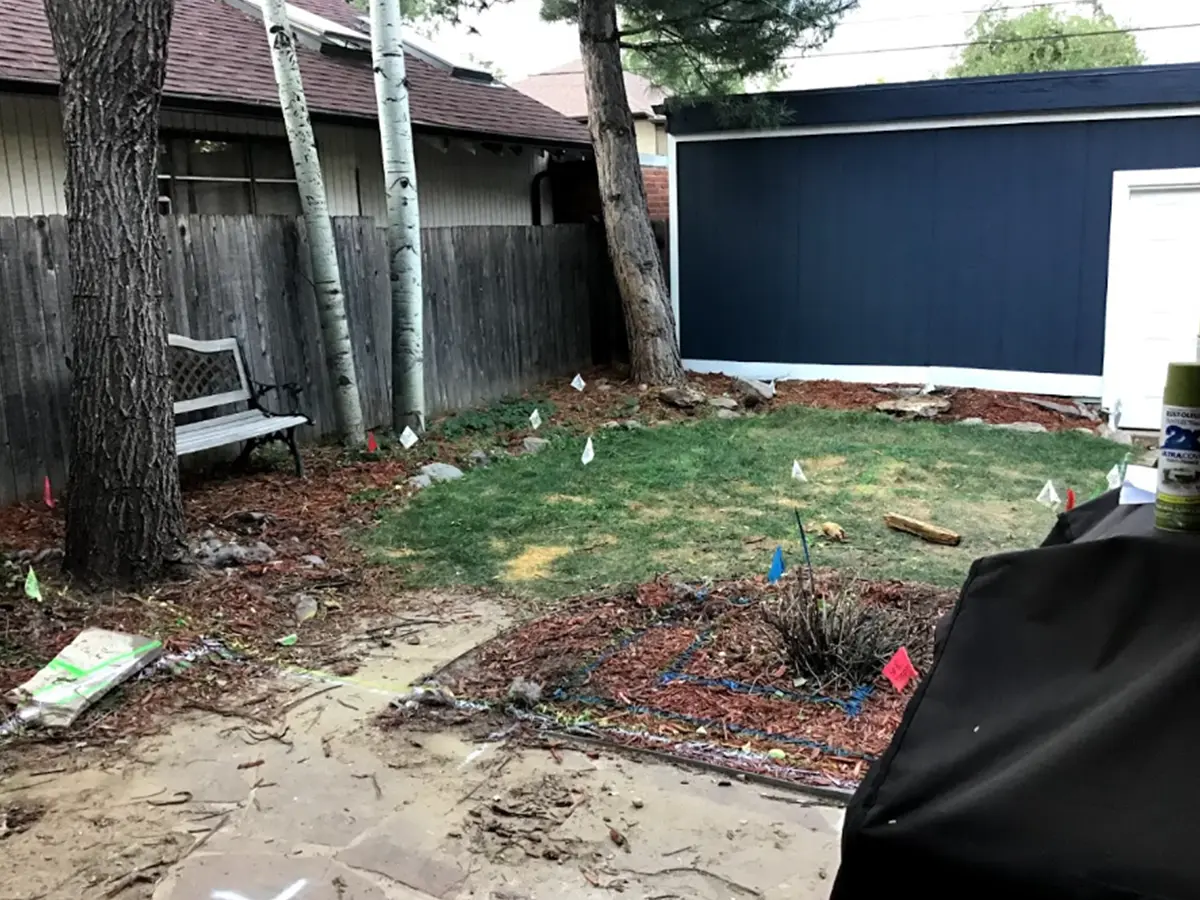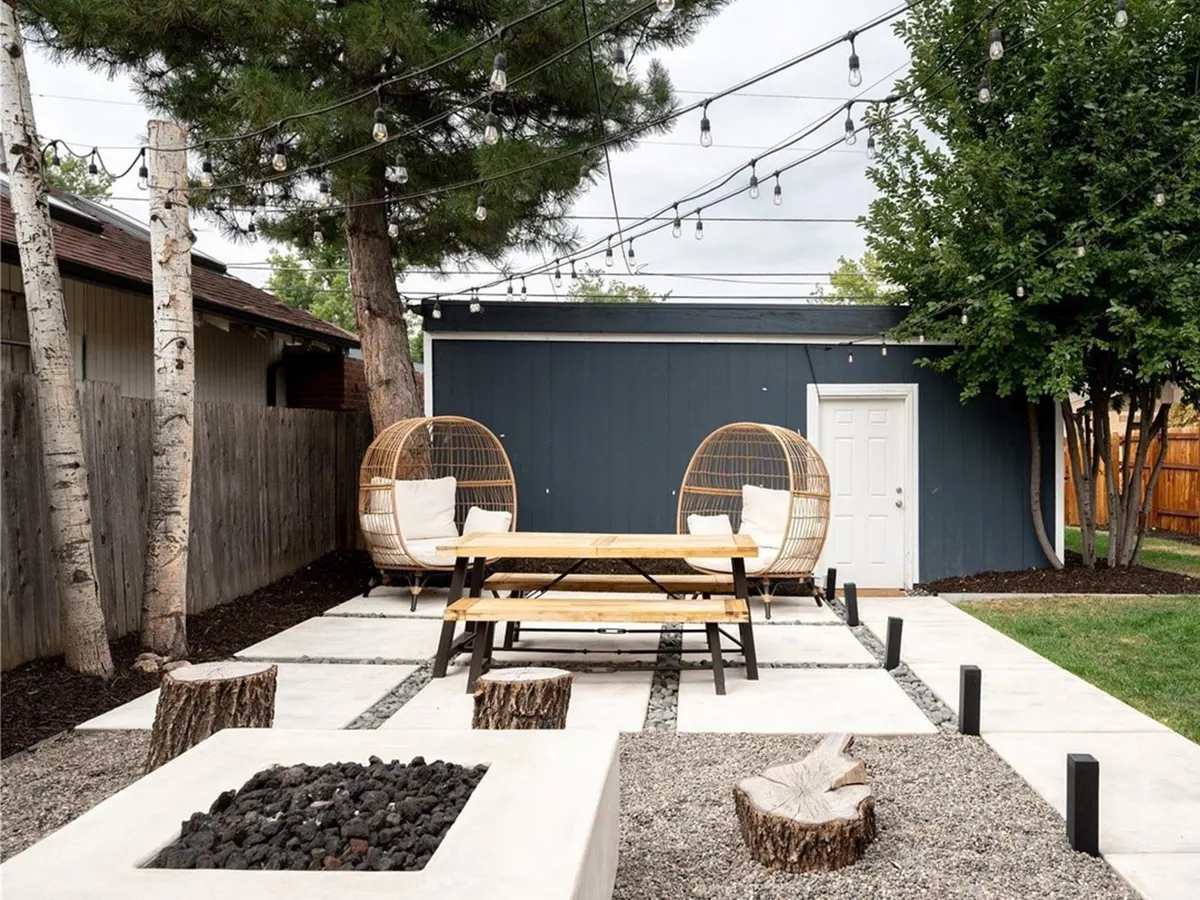 Backyard renovation in Platt Park, Denver
This backyard project included:
The project was quoted at $25k, where the most expensive item was the fire feature (gas line and burner), at $7.5k.
Before
After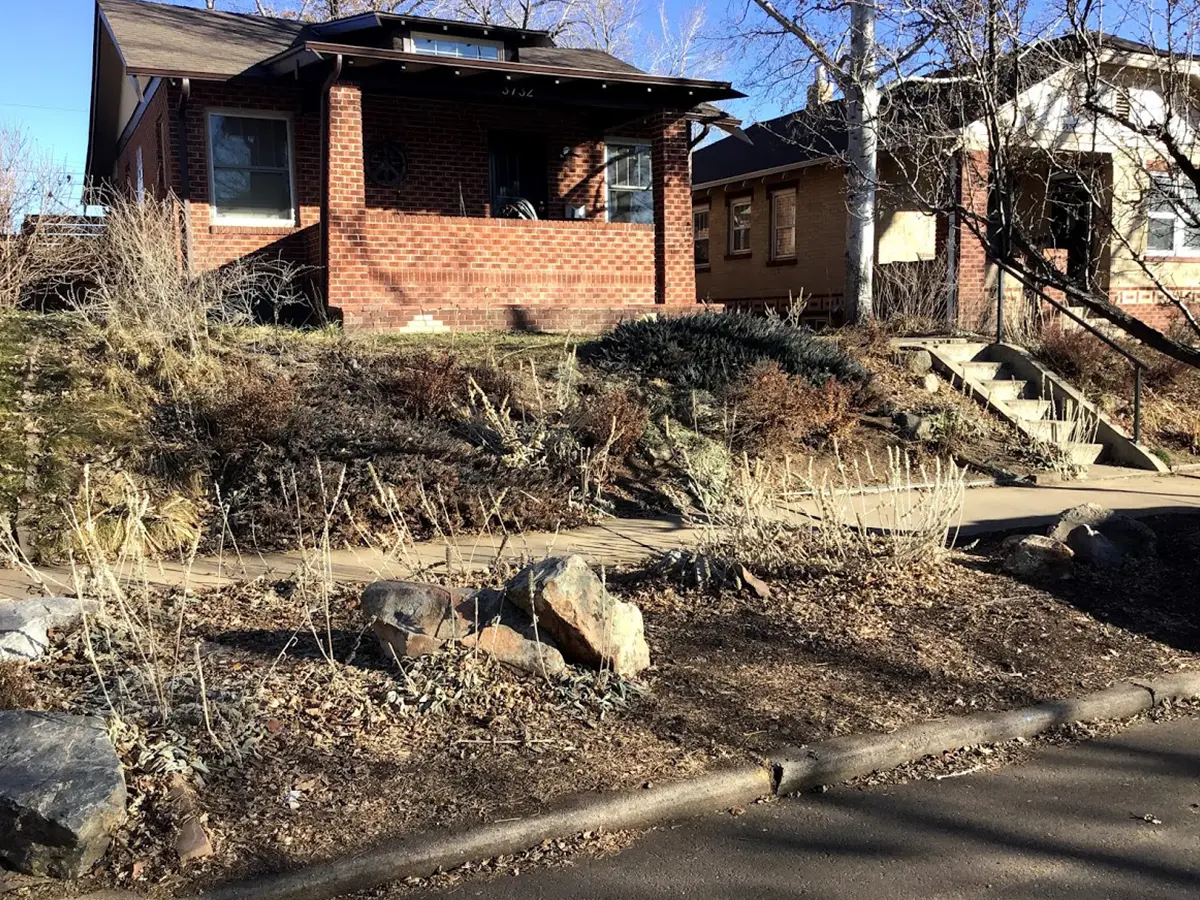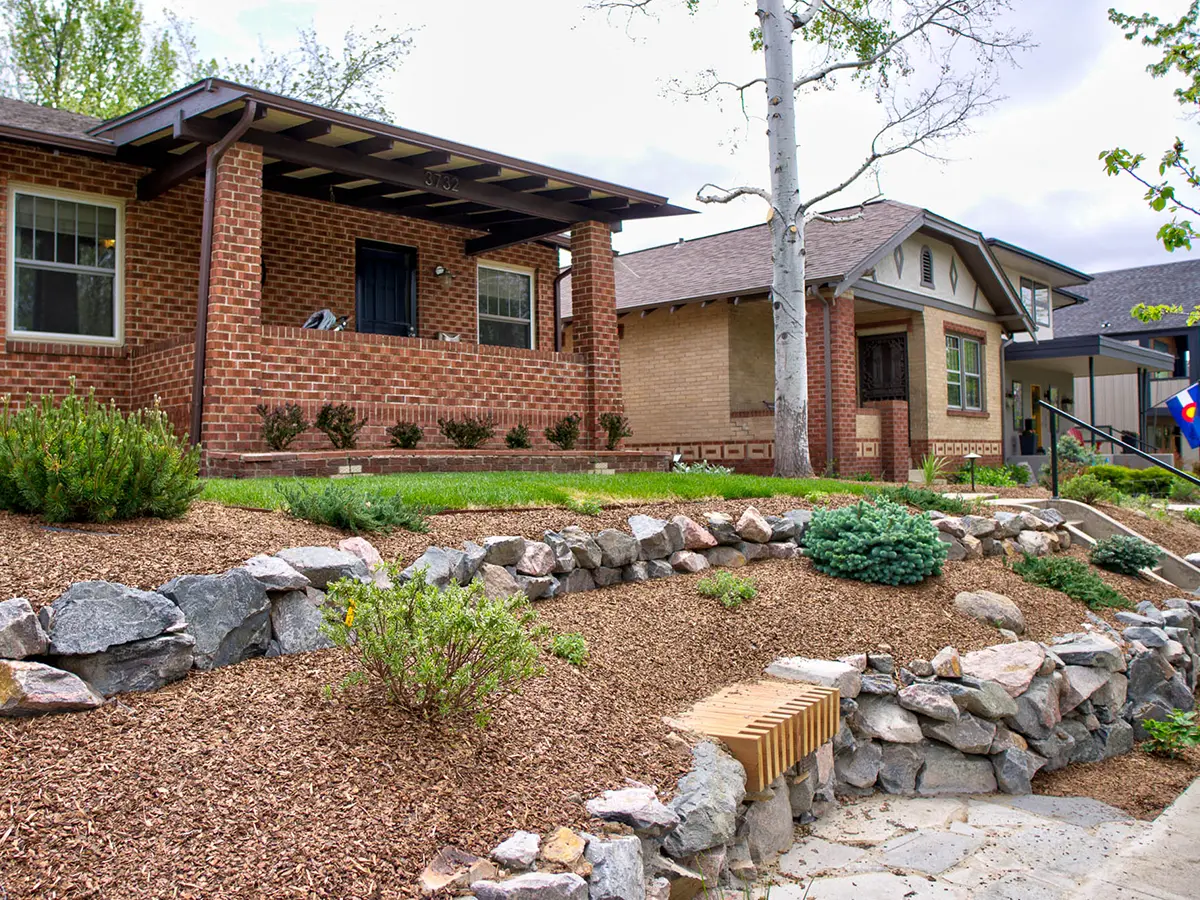 Front & backyard renovation in West Highland, Denver
This large landscaping project included:
 The project was quoted at $48k, where the most expensive items were building the retaining walls with integrated seating and lighting, at $10k.
Your Dream Landscape In 3 Easy Steps
Whether it's your front yard, back yard, or your entire landscape, we create a design unique to you, taking into account your personal style and the features of your property.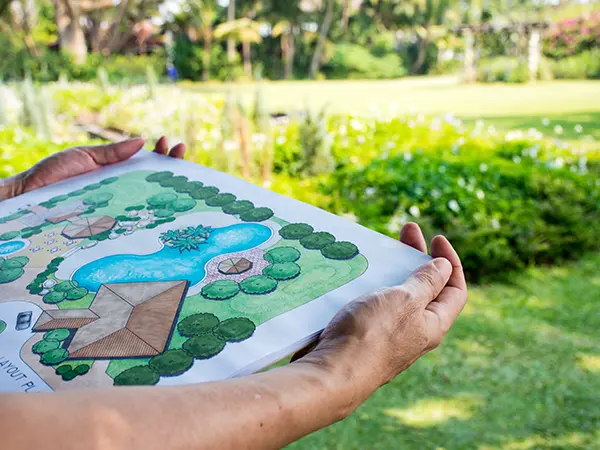 We help you define your vision for your property and your landscape.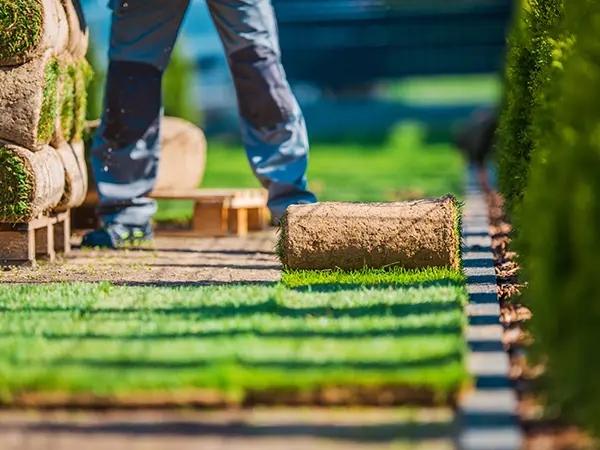 Our in-house team of landscape specialists brings your vision to life.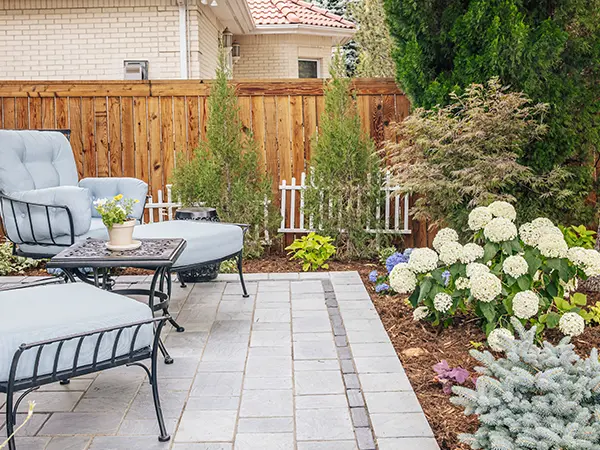 Enjoy a landscape that completely matches your home and your lifestyle.
A Personal Approach To Your Landscaping Project
Learn Why Homeowners Like Yourself Recommend Us
Jon and Team were great to work with throughout the project. We had a few delays that Jon was more than willing to accommodate, and he was a great professional throughout.
Our yard looks phenomenal and we haven't had any follow-up issues since the installation. Jon also went above and beyond and graveled our backup parking space because he had extra material. The whole project was completed faster than I anticipated and completely on budget. I would HIGHLY recommend Land Designs to anyone in Denver. Great job and thank you!
It was great working with Jon, Flavia, and the team. Jon provided a reasonably priced quote, made some recommendations, and completed the project in a timely manner. I look forward to working with Land Designs by Colton again in the near future.
Jon has been terrific to work with. He listened to my concerns and vision for my landscaping. From there, he was able to propose options.
He has always delivered as promised. I didn't need to worry about his professionalism or punctuality. What I wanted and agreed to, he did.
He's a terrific person to talk to and sound off ideas. Also, he is not "pushy", more pragmatic and helpful. As a small business owner myself, I understand that your integrity and reputation is paramount. Lands Designs by Colton has achieved that and I would recommend him to anyone I know, and I have!
A Thriving Landscape Is Within Your Reach
At Land Designs By Colton, we listen to your needs in order to guarantee a result that's unique.
Here's What You Get When Working With LDBC's Landscape Professionals:
From design to installation and maintenance, we take care of your home landscape without you having to hire different contractors or worry about any unknowns.
As landscape architects, we do more than draft pretty yards. We offer you legal, engineered landscape solutions, installed correctly by a certified team.
Your home is unique, and so are you. We keep your best interest at heart and your specific needs front and center throughout every step of your project.
Enjoy A Home Landscape That Lifts Your Spirits
Your home deserves a landscape designed and installed to the highest of standards.