Save Water, Money And Enjoy A Beautiful Outdoor Space With Xeriscaping In Denver, Arapahoe, Jefferson, and more of Colorado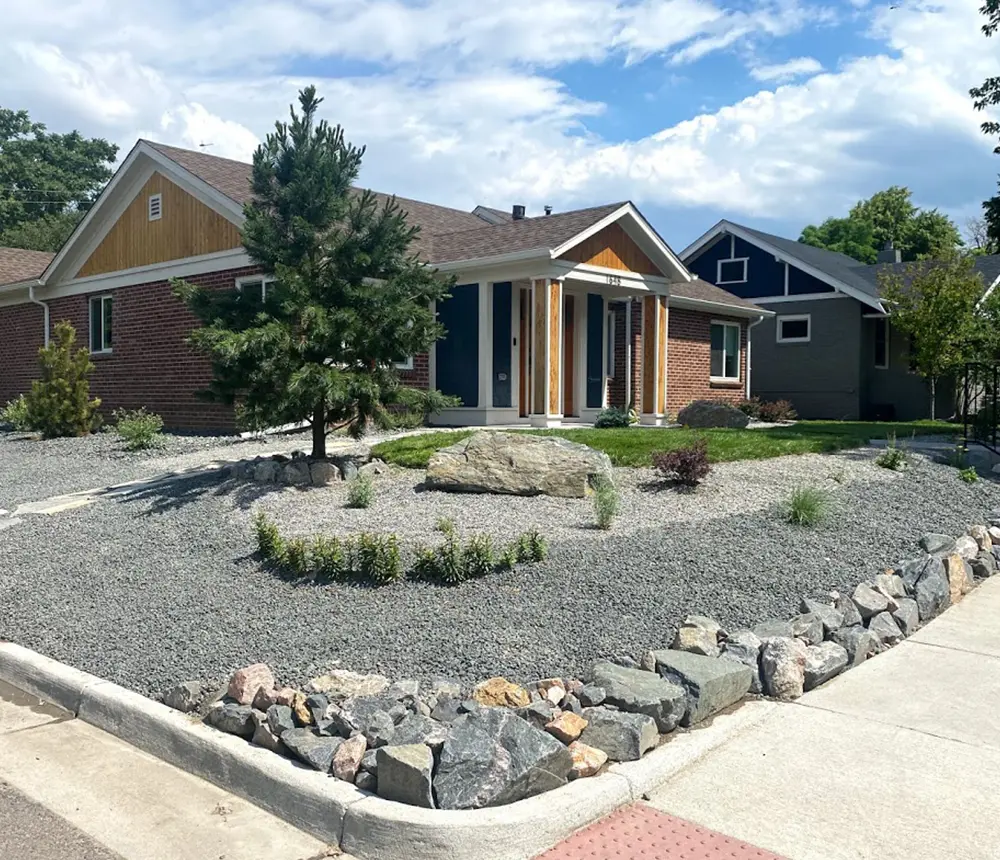 Save Water, Money, And Enjoy A Beautiful Outdoor Space With Xeriscaping In Denver, Arapahoe, Jefferson, And More Of Colorado
Scroll down to discover xeriscape options, process, and pricing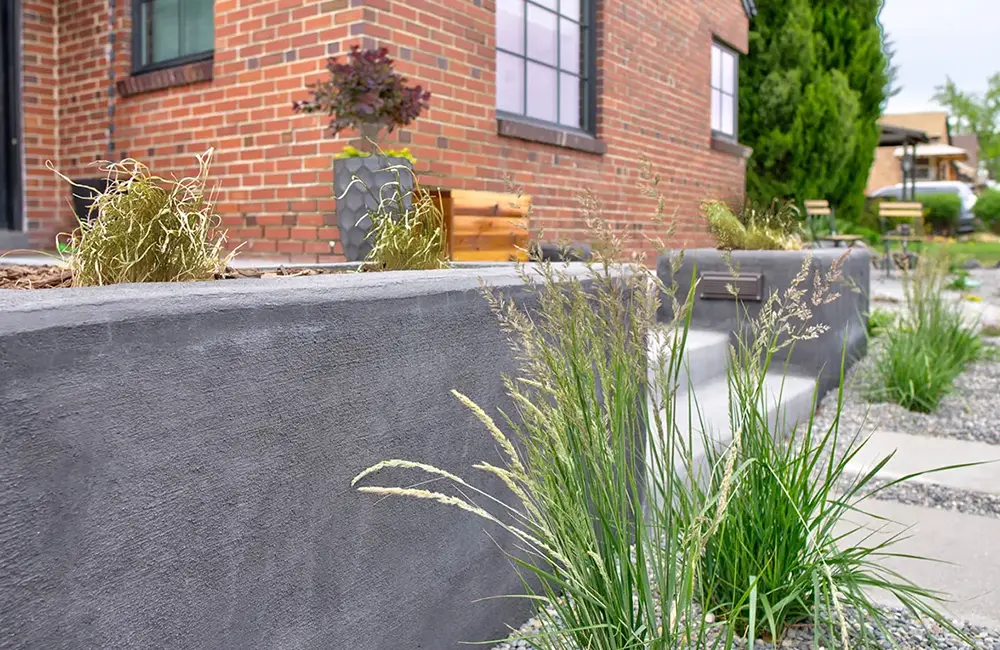 Xeriscaping: The Sustainable Solution For A Beautiful Garden
Xeriscaping is a landscaping technique that lowers water usage and establishes an eco-friendly, sustainable outdoor area, while still allowing you to enjoy a beautiful backyard.
Rather than watering your lawn every other day and dedicating countless hours each week to tend for high-maintenance plants, a xeriscape backyard leaves you with more free time to spend with your family and friends. The main benefits of a xeric landscape include:
How Does Xeriscaping Work?
Xeriscaping is the future of landscaping in water-scarce regions such as Colorado. In fact, Denver the first city to incorporate this landscaping method. 
Xeriscape focuses on reducing water usage by incorporating drought-resistant plants that require less water to thrive. It also includes methods like rainwater harvesting, drip irrigation, and soil amendment to improve water retention and prevent waste.
To ensure the longevity of your xeriscape backyard, careful planning and design is essential.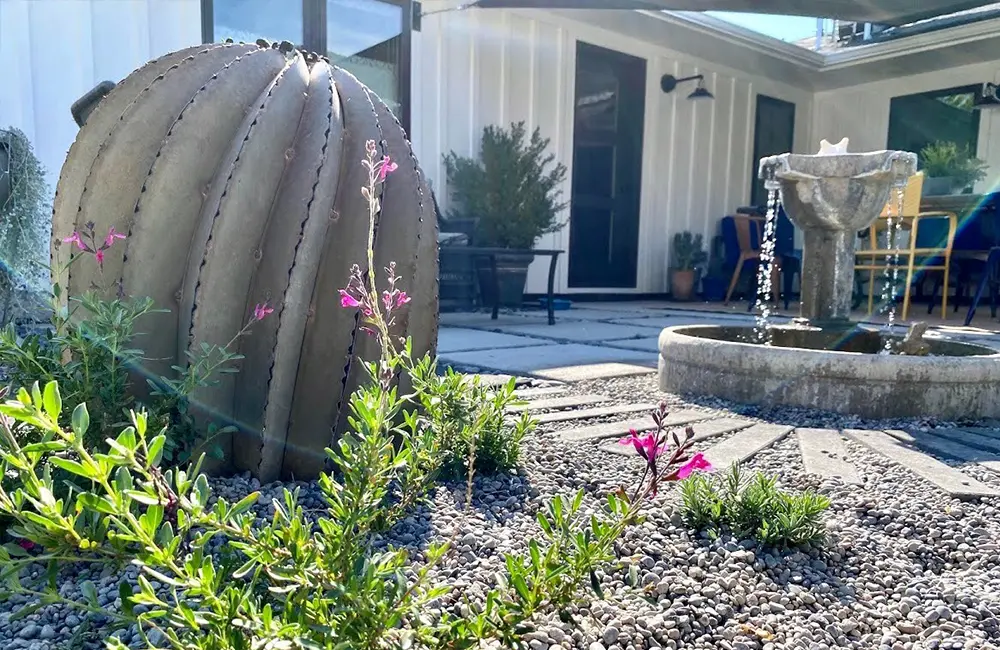 You have hundreds of native plants to choose from. The most popular xeric plants include:
This Is How Your Xeriscape Backyard Can Look
The cost of xeriscaping in Colorado varies depending on several factors such as the size of your yard, plant quantities and sizes, irrigation system, hardscaping features, and any demolition or removal needed.
As a general guideline, a small backyard or front yard of around 400 sq. ft. starts at $12k, while a full landscape (front and backyard xeriscaping) complete with a patio can go as high as $60k.
Based on what you want to accomplish, we'll help you create a plan for your xeriscape backyard and make sure you get the most out of your budget.
Grass lawns require frequent mowing, fertilization, and irrigation, which can be time-consuming and expensive. In contrast, a xeriscape project typically requires less maintenance, with minimal watering requirements once it is established. 
In the long run, xeriscaping is generally more cost-effective than maintaining a grass lawn, primarily due to the reduced water usage and lower maintenance requirements. While a xeriscape project may cost more upfront than a grass lawn, the savings in water bills and maintenance costs over time will more than offset the initial investment.
For the first year after planting, xeriscape gardens typically require more frequent watering to establish a robust root system for the plants. During the hot summer months, it is recommended to water the plants twice a week, while in the cooler months, watering once a week is usually sufficient.
Once the plants are established, they require less water and can generally survive on natural rainfall alone. The frequency and duration of watering can also be adjusted based on the type of plants, soil type, and weather conditions.
Xeriscaping involves careful planning, design, and maintenance, and requires knowledge of native plant species, irrigation systems, soil improvement techniques, and other factors.
If you are not familiar with xeriscaping principles and techniques, it is advisable to work with a professional. Jonathan Colton, owner of Land Design By Colton has over 10 years of experience in water-efficient landscape design and a degree in Landscape Architecture from the Mississippi State University, so you can rest assured that your landscape is in the best hands possible. Just sit back and relax while we bring your outdoor space to life.
The timeline for completing a xeriscape project can vary depending on the scope and scale of the project. At Land Designs By Colton, we can typically finish most xeriscaping projects within 3 to 5 days.
We have completed over 30 backyard xeriscaping, front yard xeriscaping, and full-landscape xeriscaping projects in Denver, Englewood, Arvada, and mo.
A Pricing Guideline For Your Xeriscape Backyard
Before
After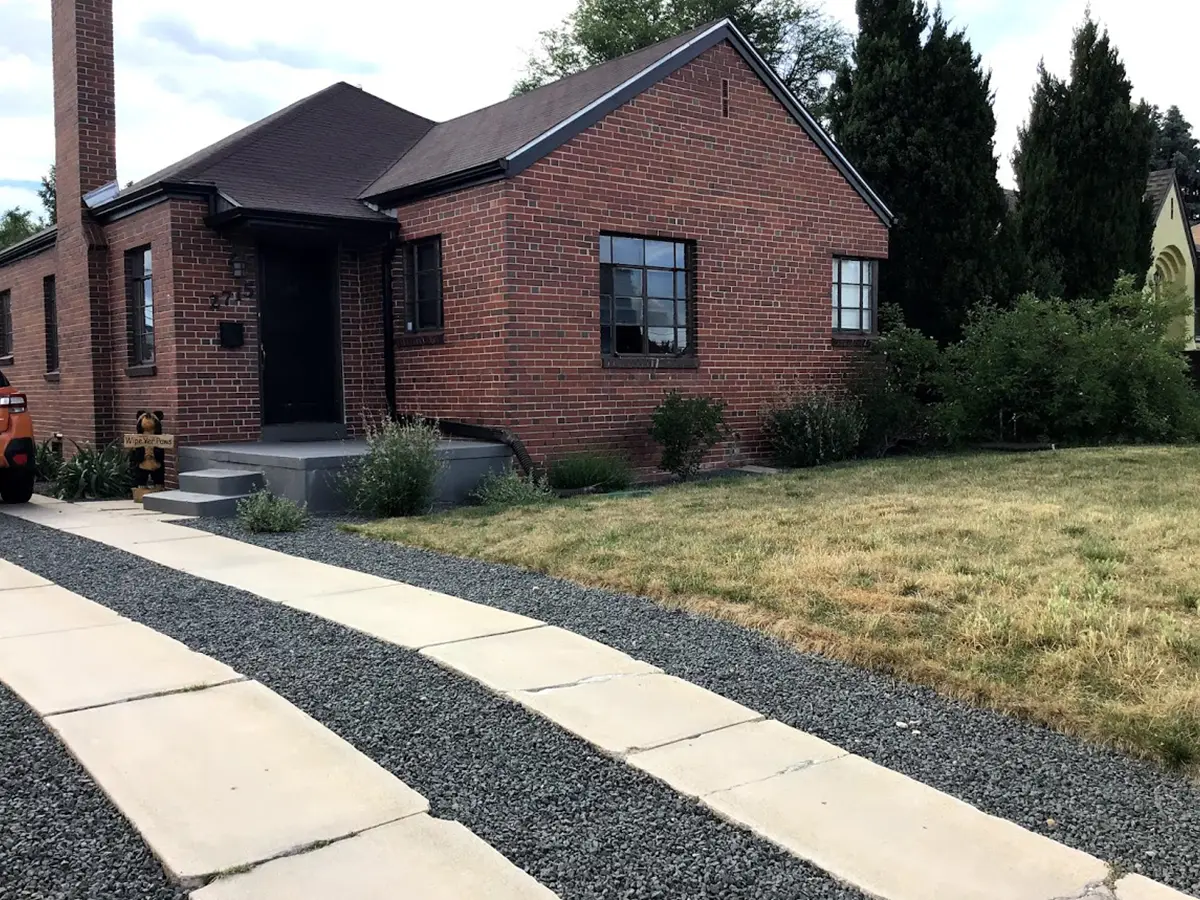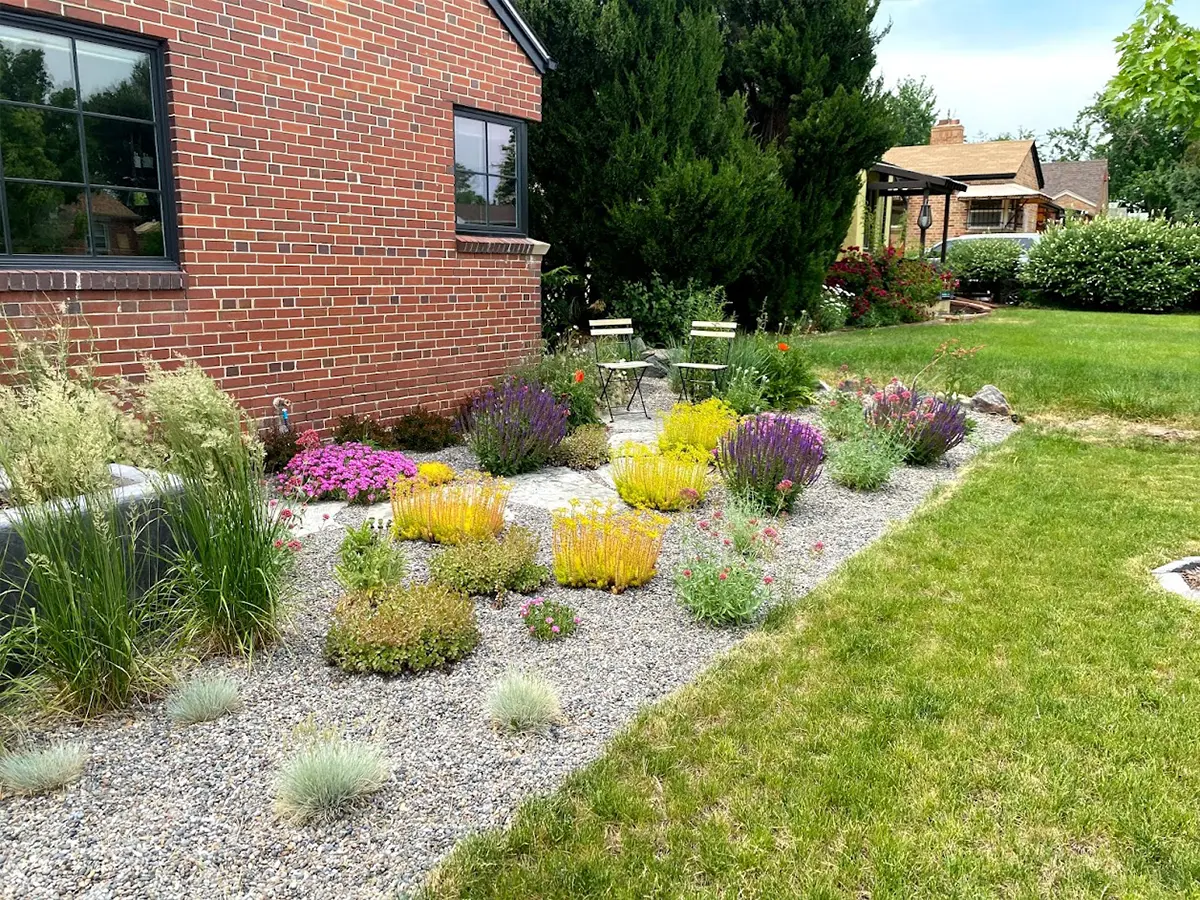 Xeriscape Front Yard in City Park, Denver
This 400 sq. ft. xeric landscape project included:
The project was quoted at $12k, where the plant material alone was $5k.
Before
After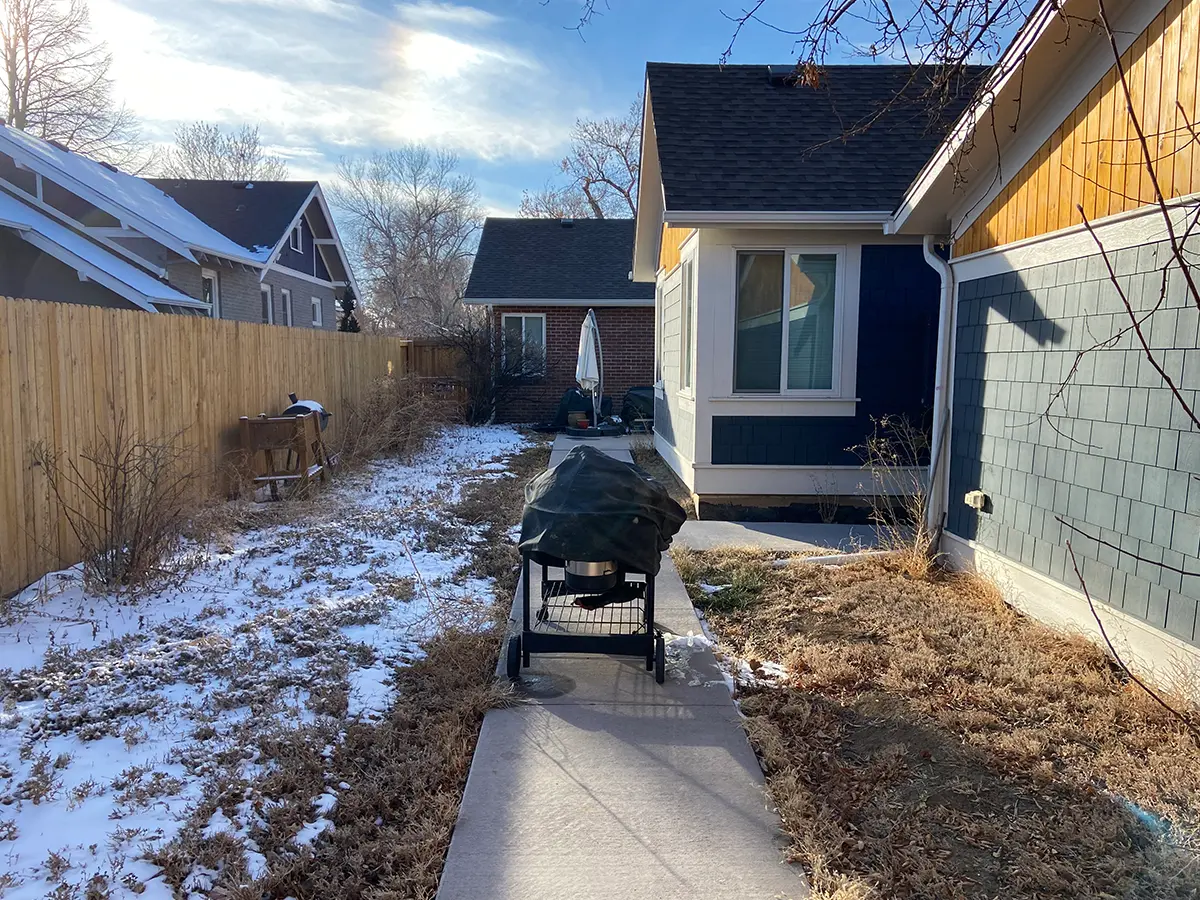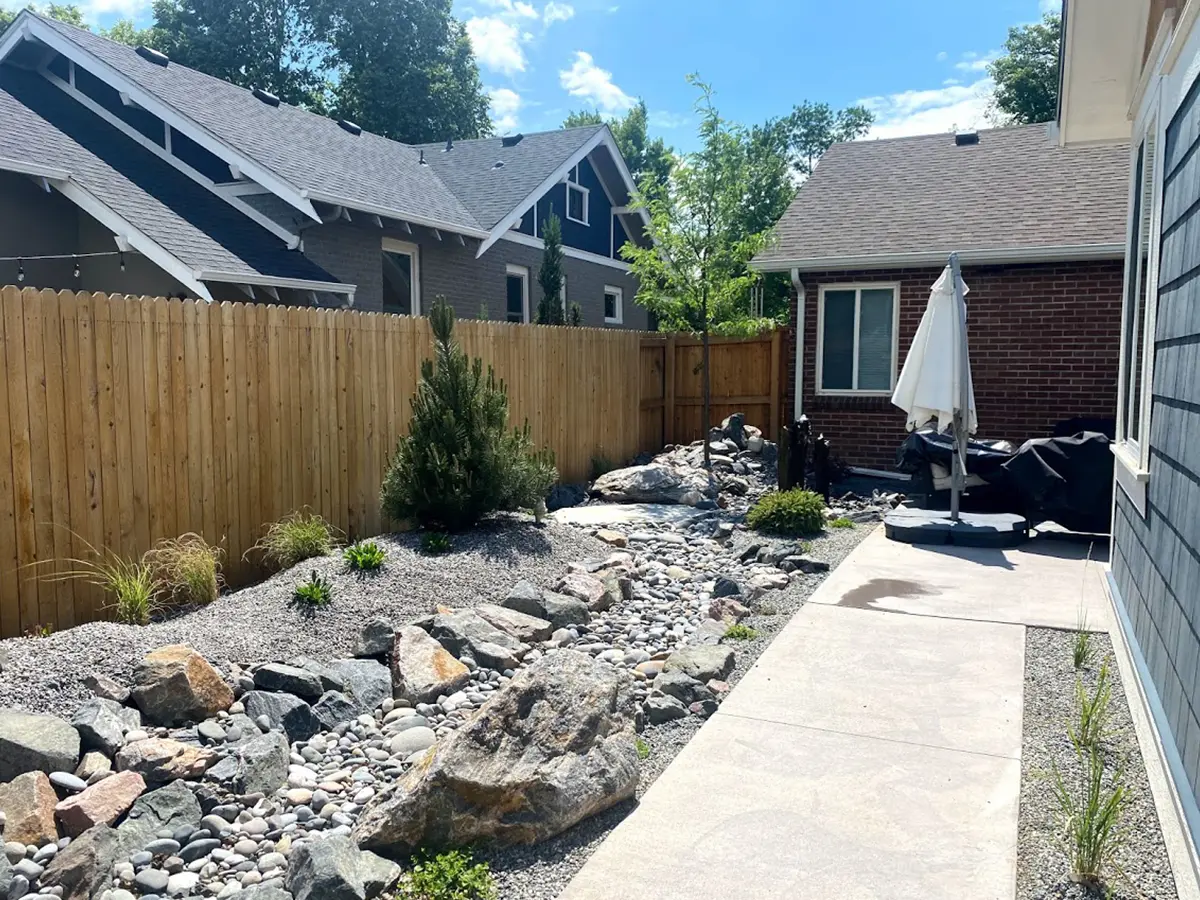 Full Landscape Front Yard Xeriscape And Backyard Xeriscape With Patio in South Hill, Denver
This xeriscape project included:
This full landscape xeric project was quoted at $60k, where the rock and plant material alone was $15k.
Before
After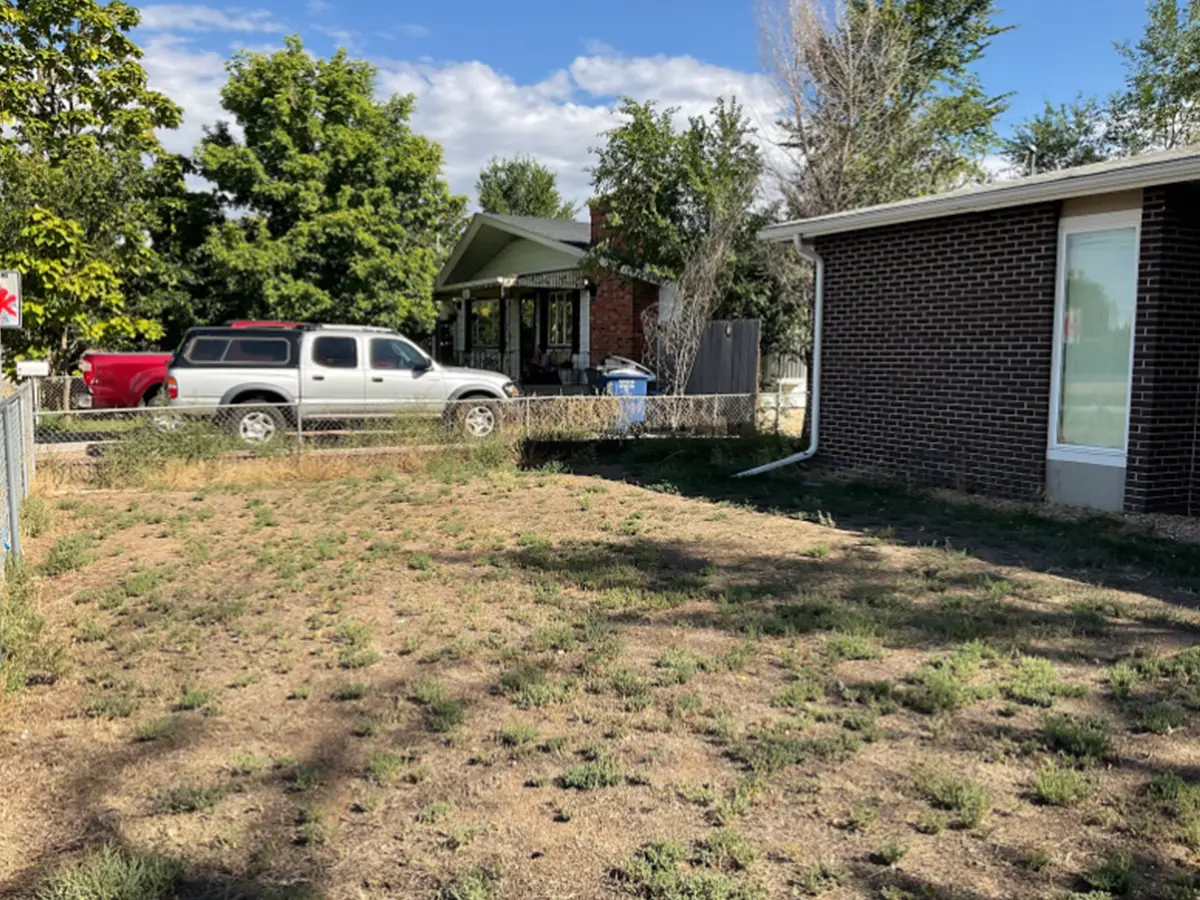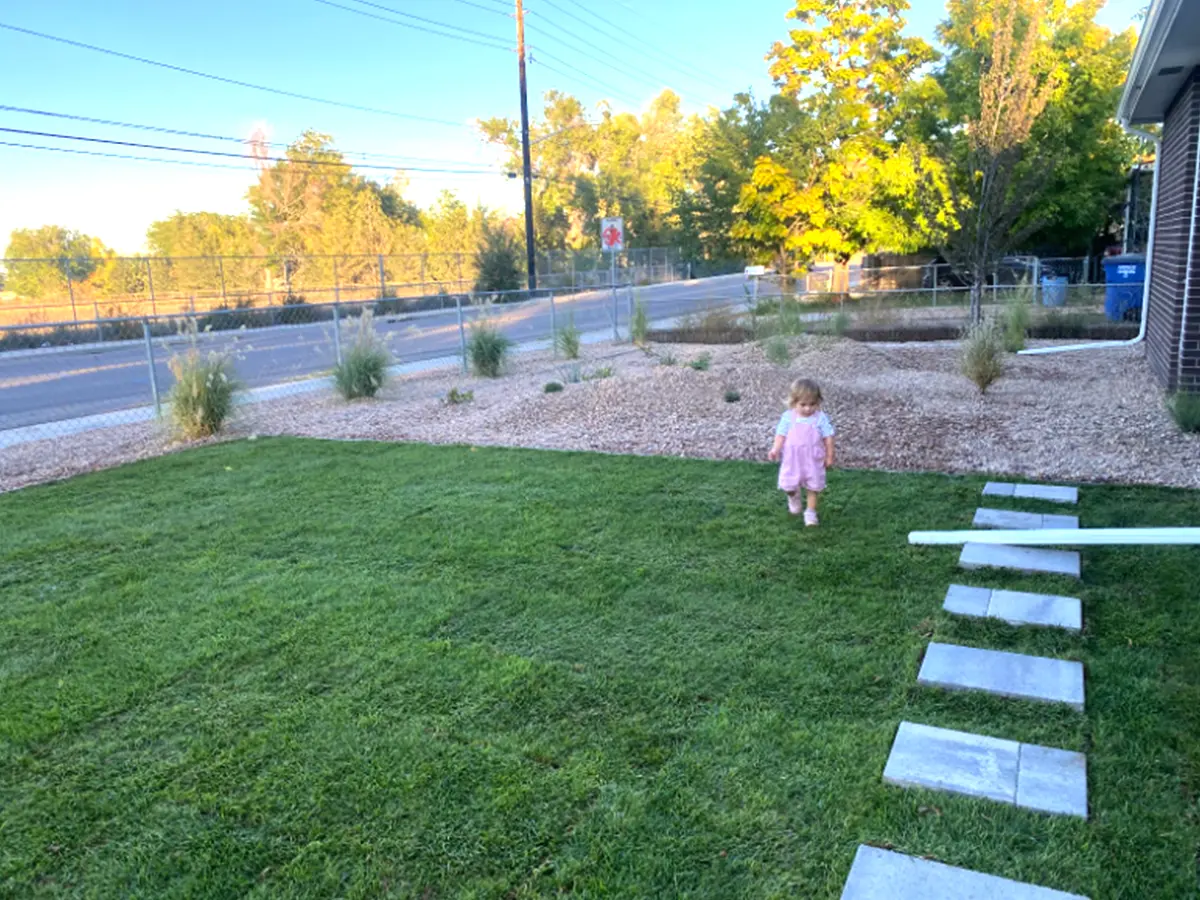 Xeriscape Backyard In Denver
This 1600 sq. ft. xeriscape backyard project included:
The xeriscaping backyard was quoted at $30k, where the plant material and irrigation alone was $10k.
Your Low-Maintenance Xeriscape In 3 Easy Steps
Whether it's your front yard, back yard, or your entire landscape, we create a design unique to you, taking into account your personal style and the features of your property.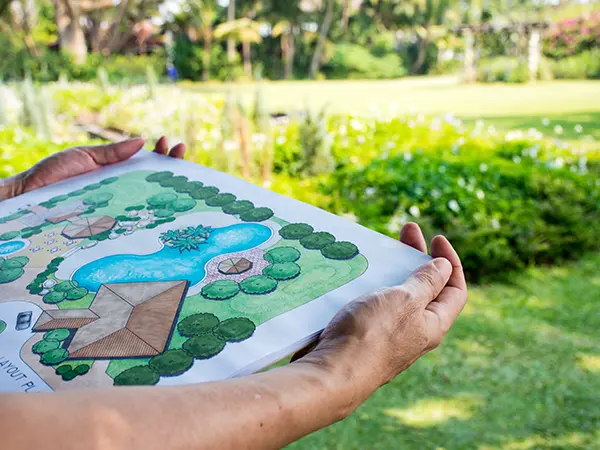 We help you define your vision for your property and your xeriscape landscape.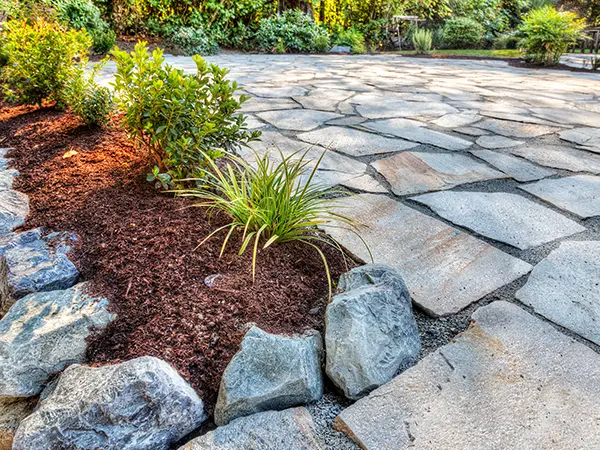 Our in-house team of landscape specialists brings your vision to life.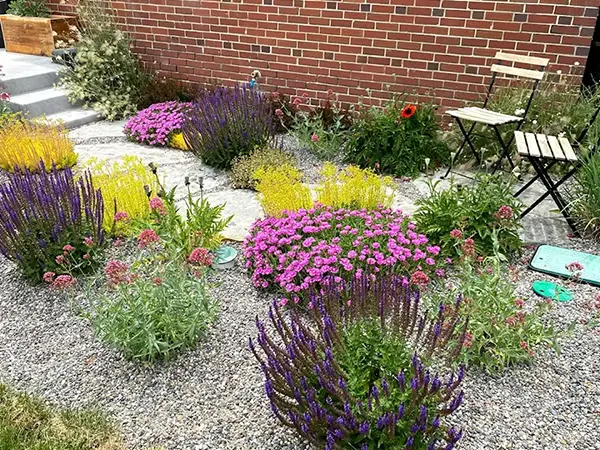 Enjoy a sustainable landscape that looks great and saves you both time and money.
A Personal Approach To Your XERIscaping Project
Learn Why Homeowners Like Yourself Recommend Us
John is a pleasure to deal with. His plant knowledge is extensive and his design eye is superb.
He has done many projects for us to include a paver patio, planting beds, garden design/planting and a French drain system, with several more projects scheduled for this Spring.
I recommend John and his company unreservedly.
I found Land Designs by Colton in a google search along with a few other landscapers in the area and requested an estimate to redesign my front and side yard. Jonathan came over at the time we discussed and floated his ideas to improve on the sketched ideas of what my project was. He was clear in the timeframe for having a workup and estimate done and came back with Flavia to go over the plans.
Land Designs by Colton started right away and spent two weeks designing my yard. The crew showed up everyday on time and worked hard. They were very professional and courteous, never leaving a mess in the yard at the end of the day. Land Designs by Colton communicated with me regarding payment, next steps in the design and how to manage the yard after completion. I am so thrilled with how my yard turned out and think everyone should use Land Designs by Colton for a great professional experience and a fabulous improvement in your yard!
Jon and Team were great to work with throughout the project. We had a few delays that Jon was more than willing to accommodate, and he was a great professional throughout.
Our yard looks phenomenal and we haven't had any follow-up issues since the installation. Jon also went above and beyond and graveled our backup parking space because he had extra material.
The whole project was completed faster than I anticipated and completely on budget. I would HIGHLY recommend Land Designs to anyone in Denver. Great job and thank you!
Your Beautiful And Environmentally-Friendly Landscape
At Land Designs By Colton, we listen to your needs in order to guarantee a result that's unique.
Working With A Professional For Your Xeriscape Project Guarantees:
With 10+ years of experience in water-conservation landscaping and a degree in Landscaping Architecture, Land Designs By Colton has the skills, resources and plant knowledge necessary to plan and install a successful xeriscape landscape.
As landscape architects, we provide much more than just a visually appealing landscape design. We offer legal and engineered solutions that are installed by a certified team to ensure the longevity of your landscape.
We celebrate and encourage the uniqueness of each home and client. We work with you, your budget, and the specifics of your property to create a landscaping solution that enhances your home and suits your lifestyle.
Enjoy A Lush Backyard Or Front Yard Without The Maintenance With Xeriscape Landscaping
Let's create an environmentally-friendly garden that increases your home's curb appeal.