connect with nature on your custom deck in Denver, Arapahoe, Jefferson, and more of Colorado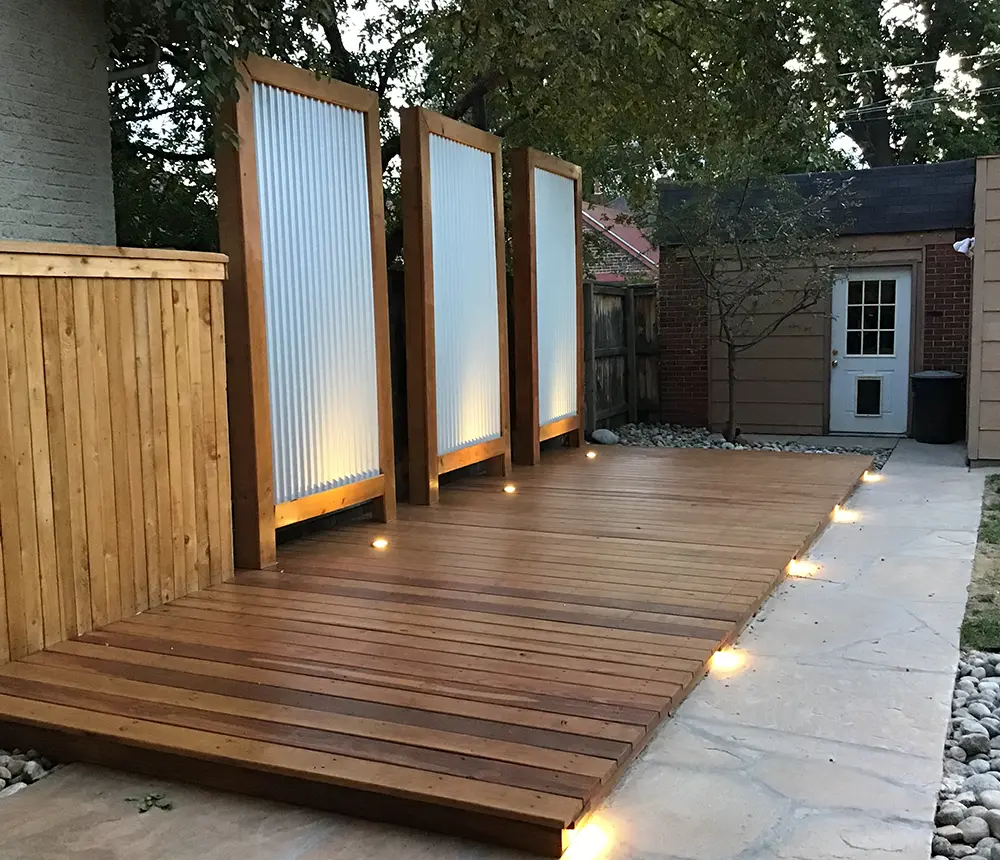 connect with nature on your custom deck in Denver, Arapahoe, Jefferson, and more of Colorado
Scroll down to discover deck options, process, and pricing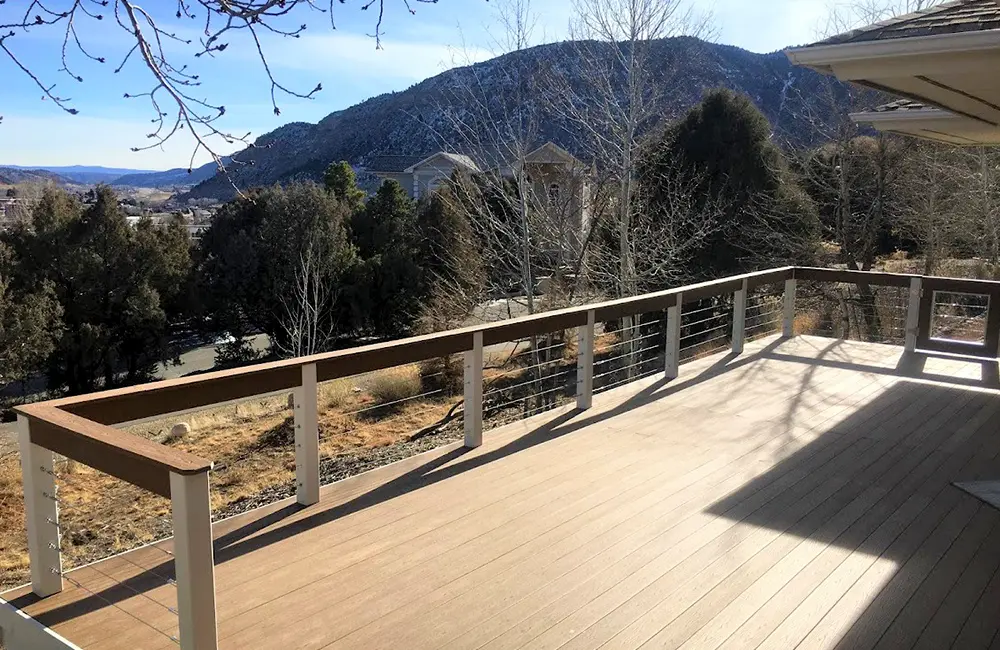 Enjoy Stunning Views Anytime You Want
Building a deck is one of the easiest ways to increase your living space and your home's value.
But the best thing about having your own deck is that it can be enjoyed in so many ways. Whether you want to lay down and take a nap or grill a nice steak with your friends, your new deck will meet your expectations.
Gather with your loved ones and celebrate all the little joys life has to offer on your private deck.
Enjoy a patio crafted specially for you with these patio upgrades:
This Is How Your Deck Can Look
Stay In The Know With Your Deck Project
Having a deck is a worthwhile investment in your property for a number of reasons. First of all, you'll have a space where you can enjoy the beauty of nature daily and take your dose of fresh air and vitamin D. You can have the comfort of enjoying sunny days in an area that doesn't absorb the heat the way pavers do.
You can host parties, holidays, and gatherings with close friends on every occasion. A deck is a perfect place to sit, laugh, eat and enjoy the company of loved ones. And as a plus, you can look forward to an increase in curb appeal and value for your property.
A starting point for a 12×12 on-ground deck up to 2ft will be around $15- $18k. As a reminder, the price doesn't necessarily increase with the size of your deck. In most cases, the deck gets cheaper the bigger you decide to go.
If you want to opt for a high-end deck with rails, lighting, and stairs you're looking to spend around $60k. This price includes better materials like African hardwood and a smooth finish. Usually, a deck that's going to last a lifetime will be twice as much.
A deck project will take around two weeks to complete. To break this down a bit, you're looking at 3-4 days for framing, 2-3 days for railings, and another 2-3 days for the decking itself. We also take into account obtaining the necessary permits for the construction itself.
Your deck will be constructed by our team of trusted subcontractors, framers, and craftsmen that also take care of small details such as the lighting. The whole project is led by owner Jon who designs your outdoor space according to your needs. You can rest assured everything will be taken care of quickly and efficiently.
A Pricing Guideline For Your Deck Project
Before
After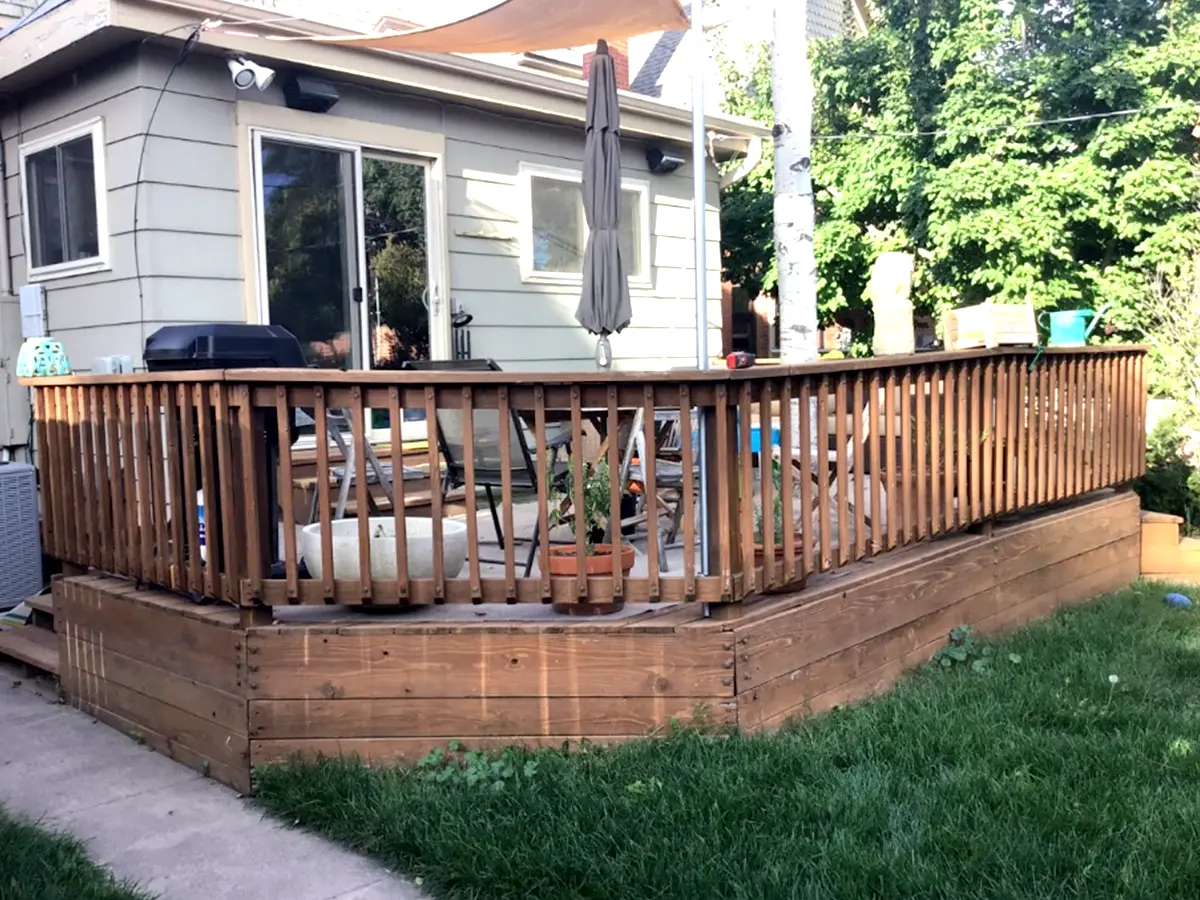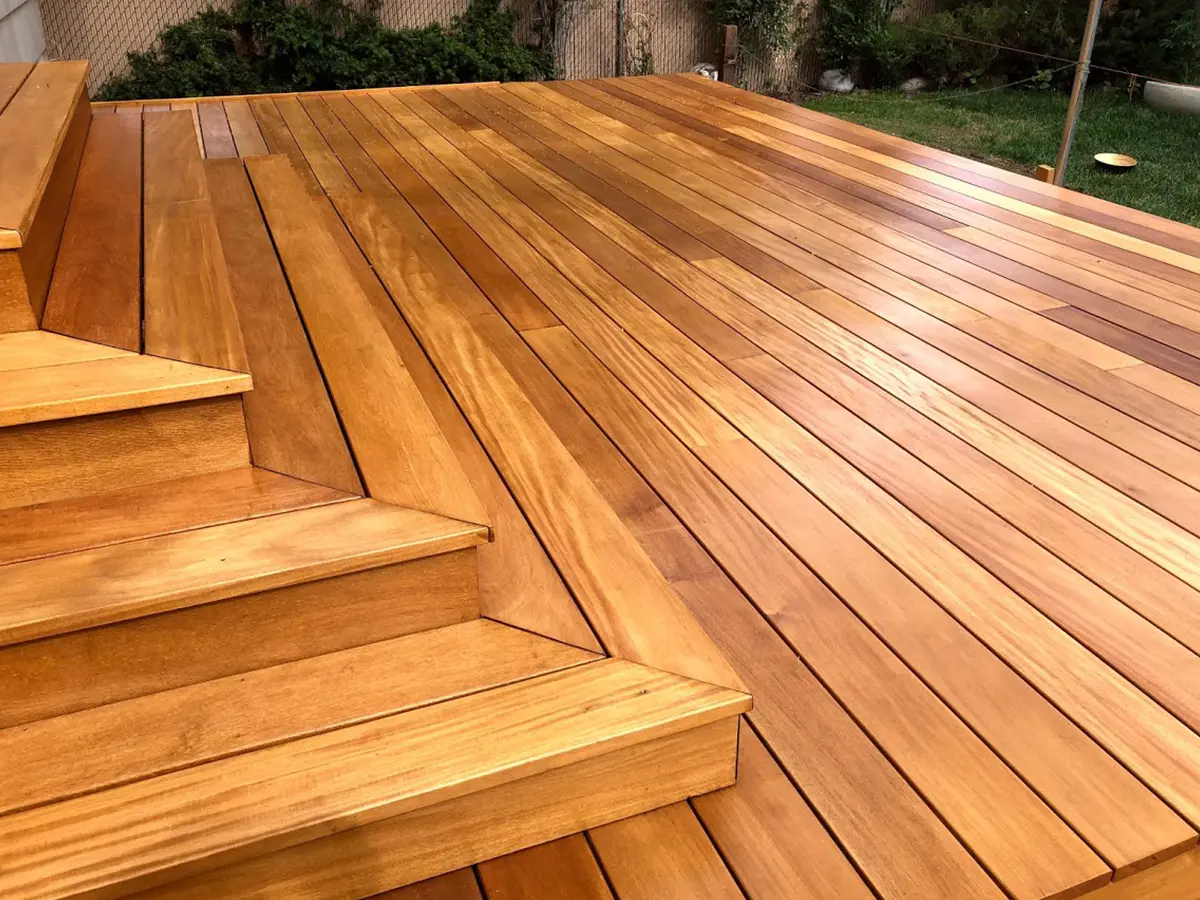 Hardwood Ipe Garapa Deck in West Highlands
This 288 deck ft². project included:
The project was quoted at $14,000, and it includes better materials like South African hardwood.
Before
After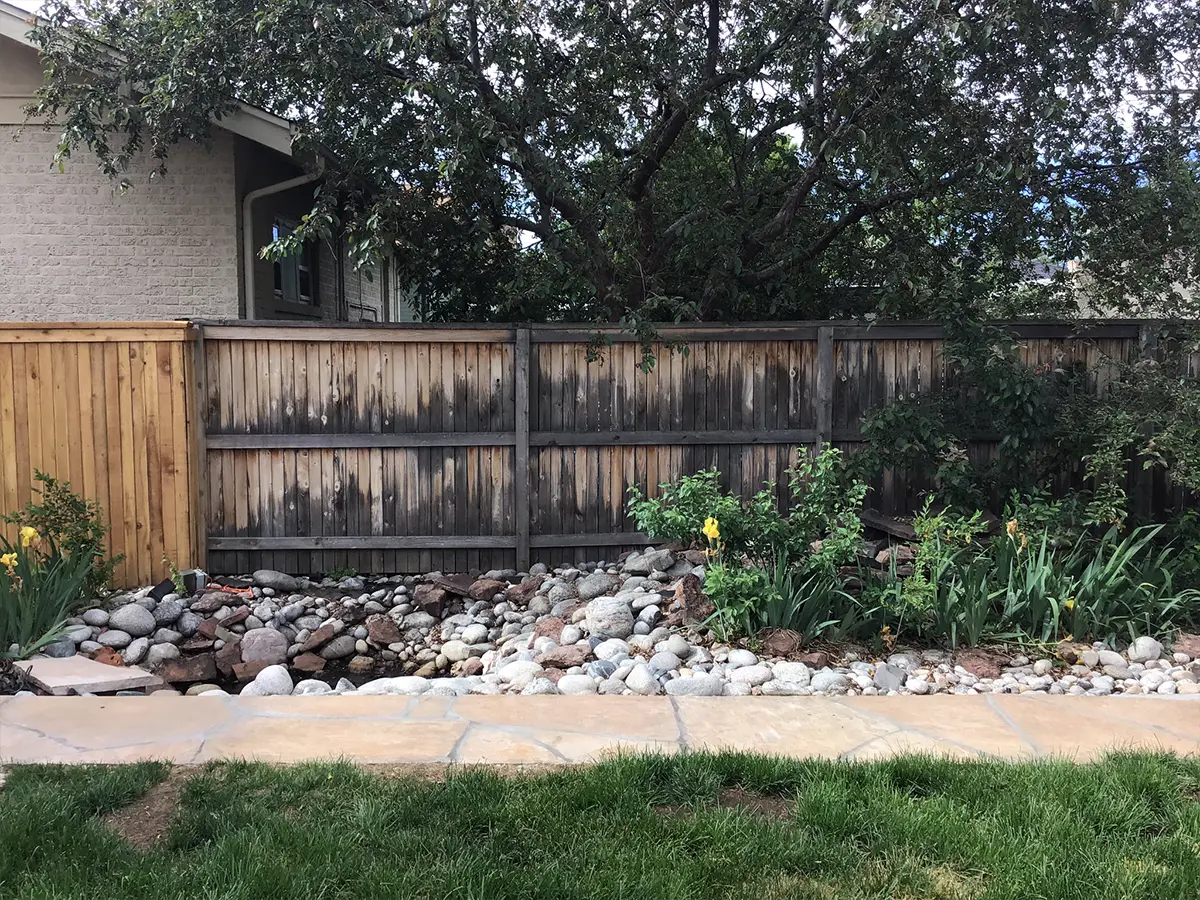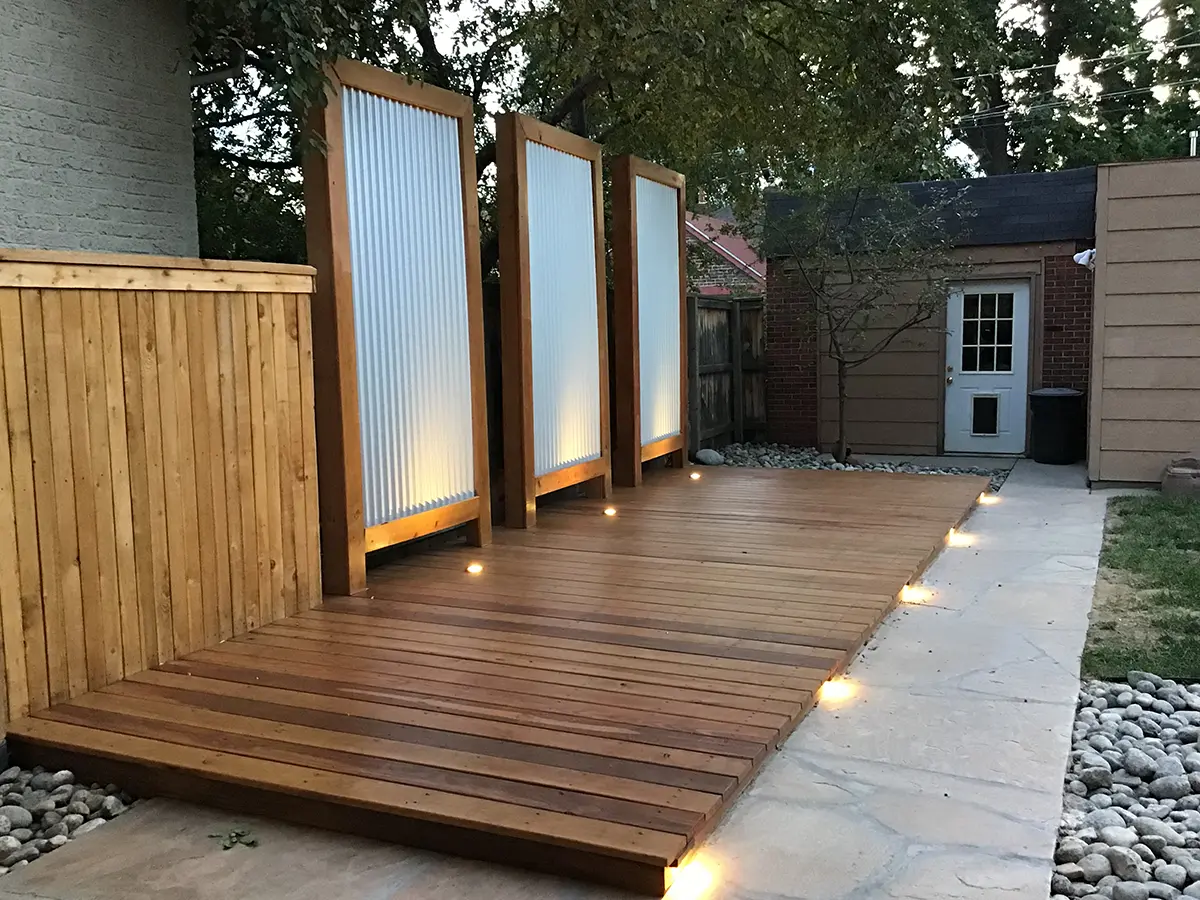 New Deck with privacy screen in Capitol Hill
This 30×12 deck project included:
The project was quoted at $14,000 where the most expensive item was the decking material.
Before
After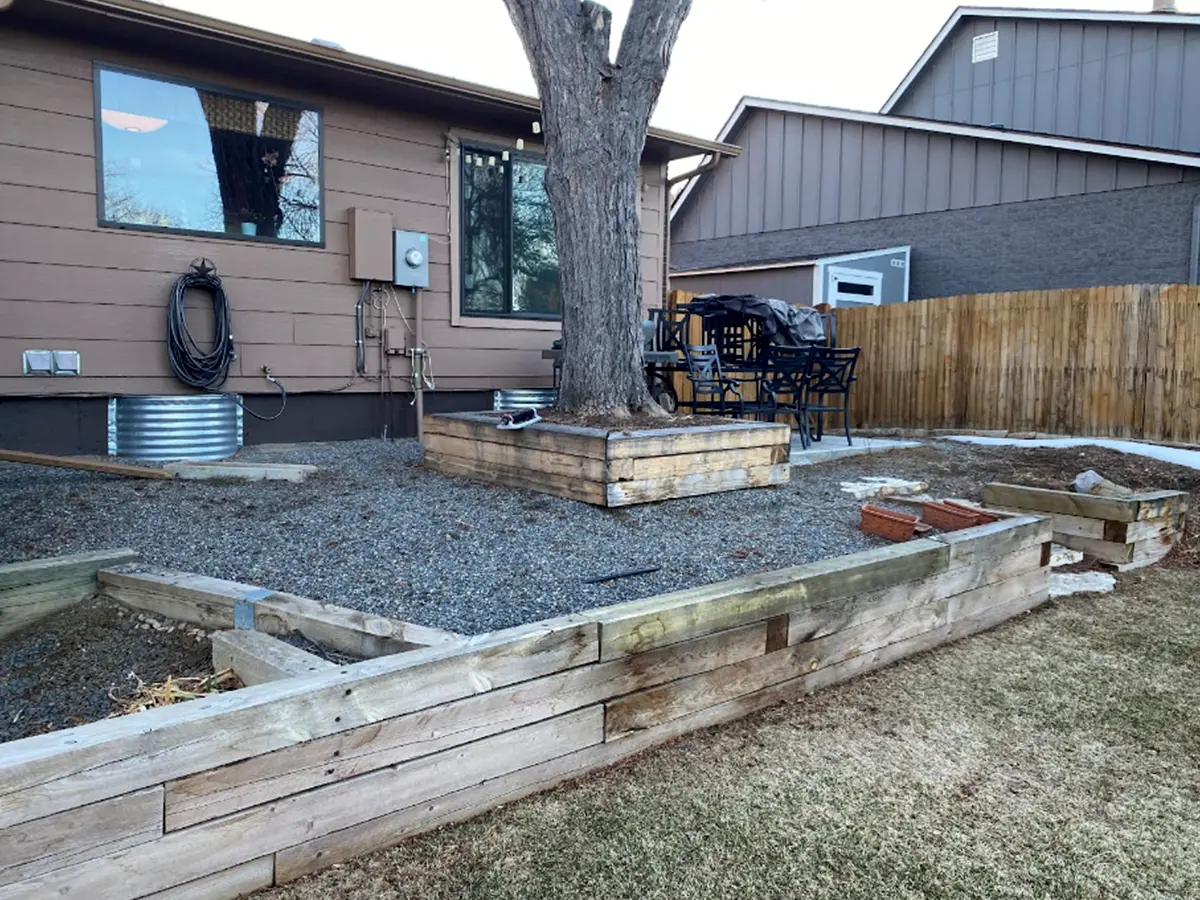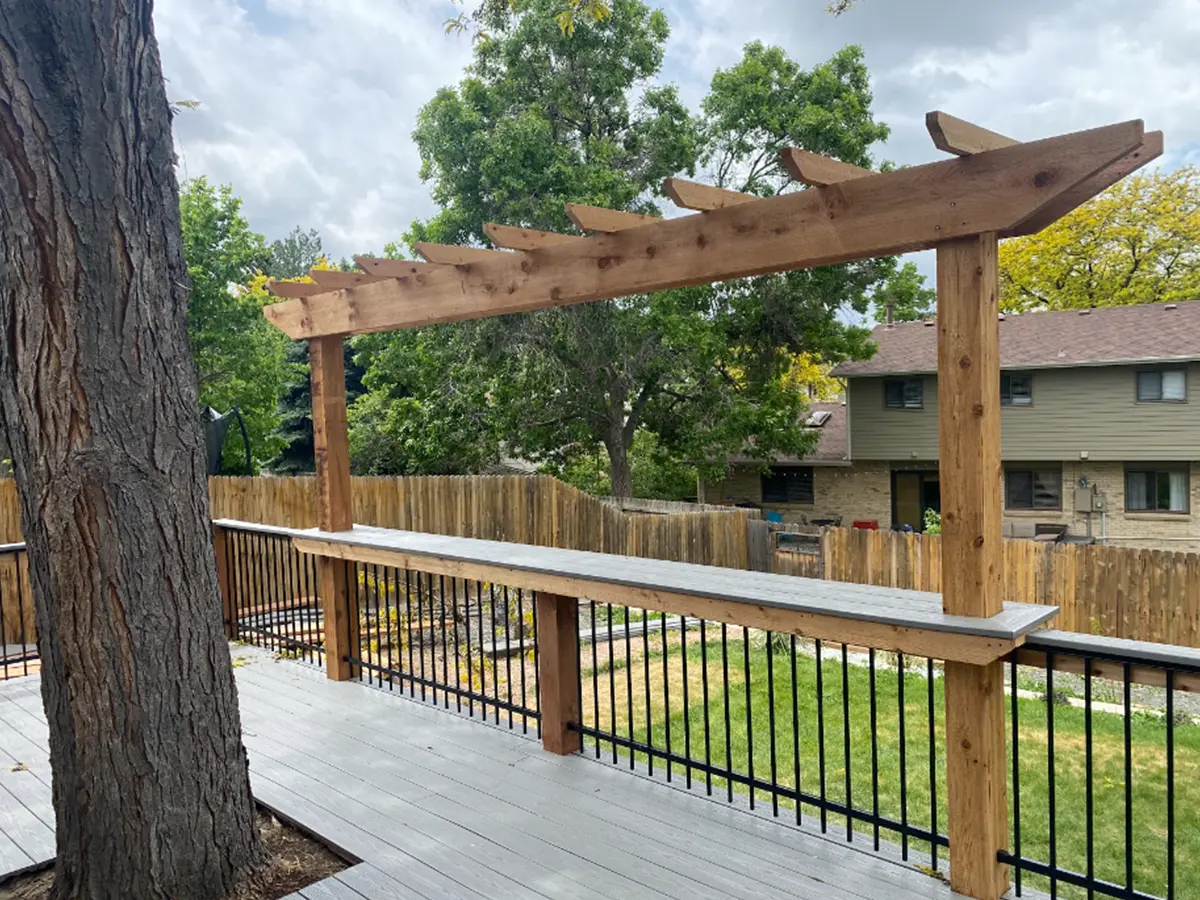 Composite Deck with railing and arbor in Centennial
This 384 deck ft². project included:
The project was quoted at $38,000, where the most expensive item was the framing.
Your Custom Deck In 3 Easy Steps
From ground-level decks to multi-level creations, we design a deck unique to you, taking into account your personal style and the features of your property.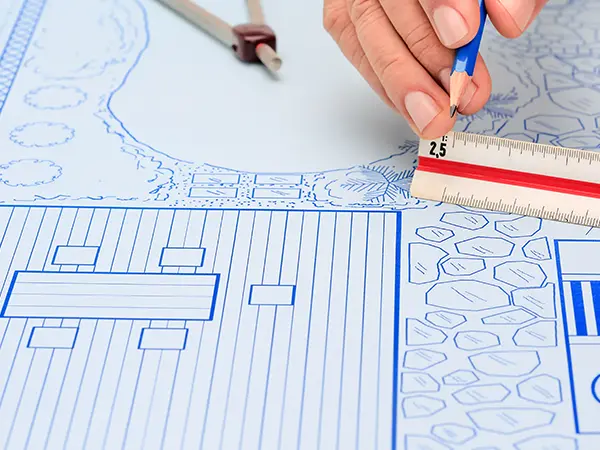 We help you define your vision for your deck, with all the functional upgrades you and your family need.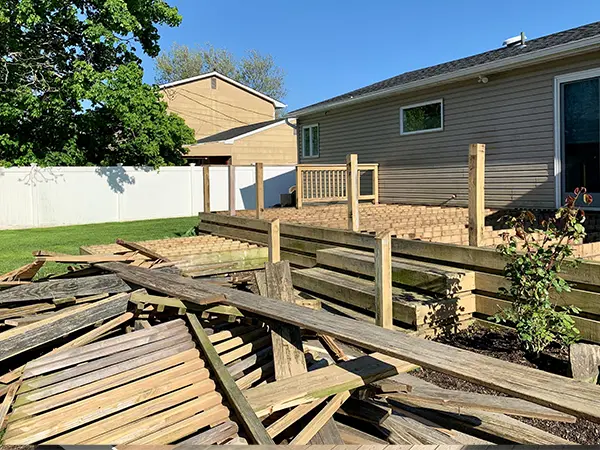 Our in-house team of craftsmen and trusted partners brings your deck vision to life.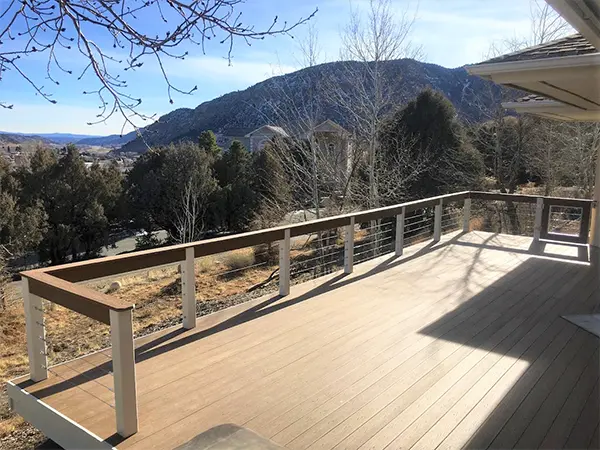 Take advantage of nature's beauty and enjoy sweeping views from your new custom deck.
A Personal Approach To Your Deck Construction Project
Learn Why Homeowners Like Yourself Recommend Us
Jonathan was fantastic to work with. He was timely and very professional. Rates are reasonable for Denver.
He did a complete overhaul of our irrigation system that was leaking into our basement. Looking forward to working with Land Designs by Colton for many years to come.
I've been very happy working with Jonathan so far. He recently installed an irrigation system and sod for me.
The work was well done and he and his team were easy to communicate with and very helpful. Looking forward to continuing to work with him as I finish my yard.
Colton and his team did a great job cleaning up our landscaping, adding new plantings and repairing our pathways. 
They showed up for 3 days in a row and finished the project as expected.
Your New Deck Is Within Your Reach
At Land Designs By Colton, we listen to your needs in order to guarantee a result that's unique.
Here's What You Get When Working With LDBC's Professionals:
With a careful eye for design, we envision and build you the deck you need in a style that matches your home.
Enjoy your deck without worries. We stand behind our work with a 5-year warranty and fulfillment on manufacturer warranties.
Our team is dedicated to giving you your new deck in a timely manner. We work hard to make the process hands-off and stress-free for you.
Have Fun On A Deck That Fits Your Lifestyle
We're here to give you a deck designed specifically around your and your family's needs.