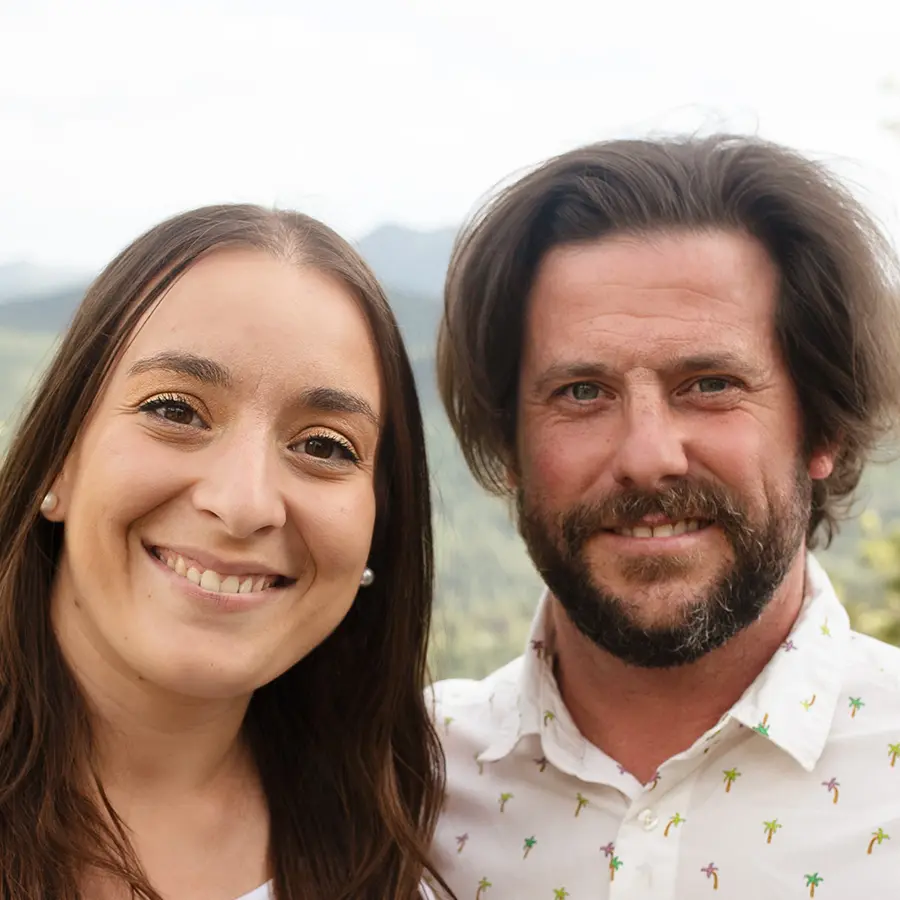 Hi, it's Jon and Flavia, owners of Land Designs by Colton. We're here to answer your questions about your landscaping needs. If there's something else on your mind, request a free quote and we'll get back to you shortly.
Frequently Asked Questions
The best time to make any changes to your landscape is fall. That's because most plants thrive in the mild conditions this season offers. It's not too hot or too cold and the growing season is over. The root system will grow throughout the winter, so plants can relax and you'll have a good idea of how your landscape will look all year round.
No. Our work does not depend on you being around the house at all times. You can go about your normal schedule and let us do all the work.
Rest assured you'll have a clear timeline of everything that will happen in your outdoor space so you can be on top of every little detail at all times.
The need for a permit depends on the type of work done and the state you live in. In Colorado, you'll need a permit if you want to build a deck or a patio. Homeowners can apply for permits without a contractor, but they'll need to meet the required criteria.
When it comes to landscaping, the need for a permit depends on the area you plan to modify. In general, if you disturb more than 2500 square feet of soil, you'll need to have a permit.
Before starting your project, contact a professional to ensure everything is done to code.
Yes. We offer a 5-year workmanship warranty on our services that will serve you if anything goes wrong. You also benefit from manufacturer warranties on all materials used to bring your outdoor space to life.
Yes. We have a trusted team of certified and licensed subcontractors that work closely with us and help bring your project to life one step at a time.
Yes. Our team of contractors is certified and licensed and our designers have years of experience to back them up. Owner Jonathan graduated the Mississippi State University as a Landscape Architect, so you can rest assured that your project will be completed on time, on budget, and with utmost care to every detail.
Ready To Make Your Home Your Oasis?
We'll answer your questions at every stage of your journey.