Enhance your property's safety and privacy with fence installation in Denver, Arapahoe, Jefferson, and more of Colorado
Scroll down to discover fencing options, process, and pricing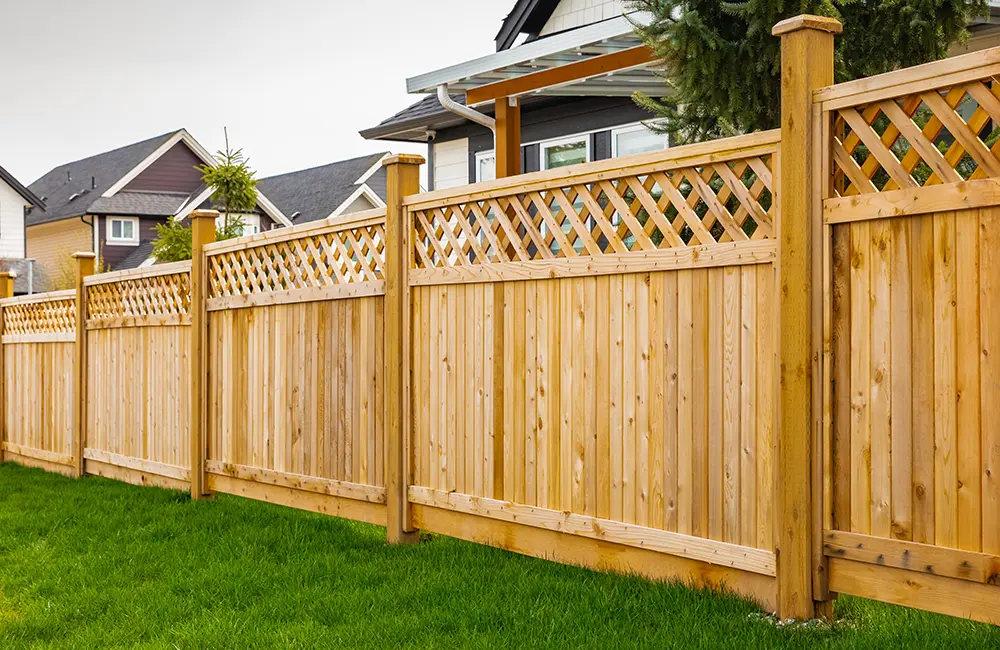 Protect Your Family With A Quality Fence Installation
Having a damaged fence (or no fence at all) can compromise your property and security. Intruders and prying eyes can easily breach your boundaries, invading your privacy and leaving you feeling exposed. 
Keep your family and your pets safe and fortify your home against the uncertainties of the outside world with a professional fence installation. 
With Land Designs By Colton, you'll get a custom fence built to withstand Colorado's climate, so you'll enjoy it for decades to come and always feel protected in your yard.
Choose from dozens of options for your future fence, including:
Mark Your Property Lines With A Fence Just Like These
Answering Your Fence Installation Questions
We specialize in installing various types of fences, primarily focusing on metal and lumber designs. Please note that we typically do not construct chain link or vinyl fencing.
The cost of fence installation in Denver, CO, varies based on the design and the material you want for your fence.
Typically, prices range from $65 to $100 per linear foot. The final cost will depend on the specific details of your project.
This depends on the fence's location and height. For front yard fences that are four feet or shorter, no permit is required.
If the fence exceeds this height, you'll need an over-height fence permit, which must comply with the Denver Zoning Code. Backyard fences that are four feet or shorter don't require permits.
Fences between four and six feet tall require zoning permits, and those taller than six feet need an over-height permit.
All over-height fences must meet specific conditions outlined in the Denver Zoning Code for approval.
For fences exceeding eight feet in height or those not meeting over-height permit conditions, a zoning variance from the Board of Adjustment is necessary.
If you're on a budget but would still like to have a new fence, metal fencing is the most affordable option to consider.
In the ever-changing weather conditions of Colorado, metal fences are often considered the best option due to their durability and ability to withstand the local climate.
For fence posts in Denver, a depth of 2 feet is typically recommended to ensure stability and durability, especially in our diverse weather conditions.
A Pricing Guideline For Your Fence Installation
Before
After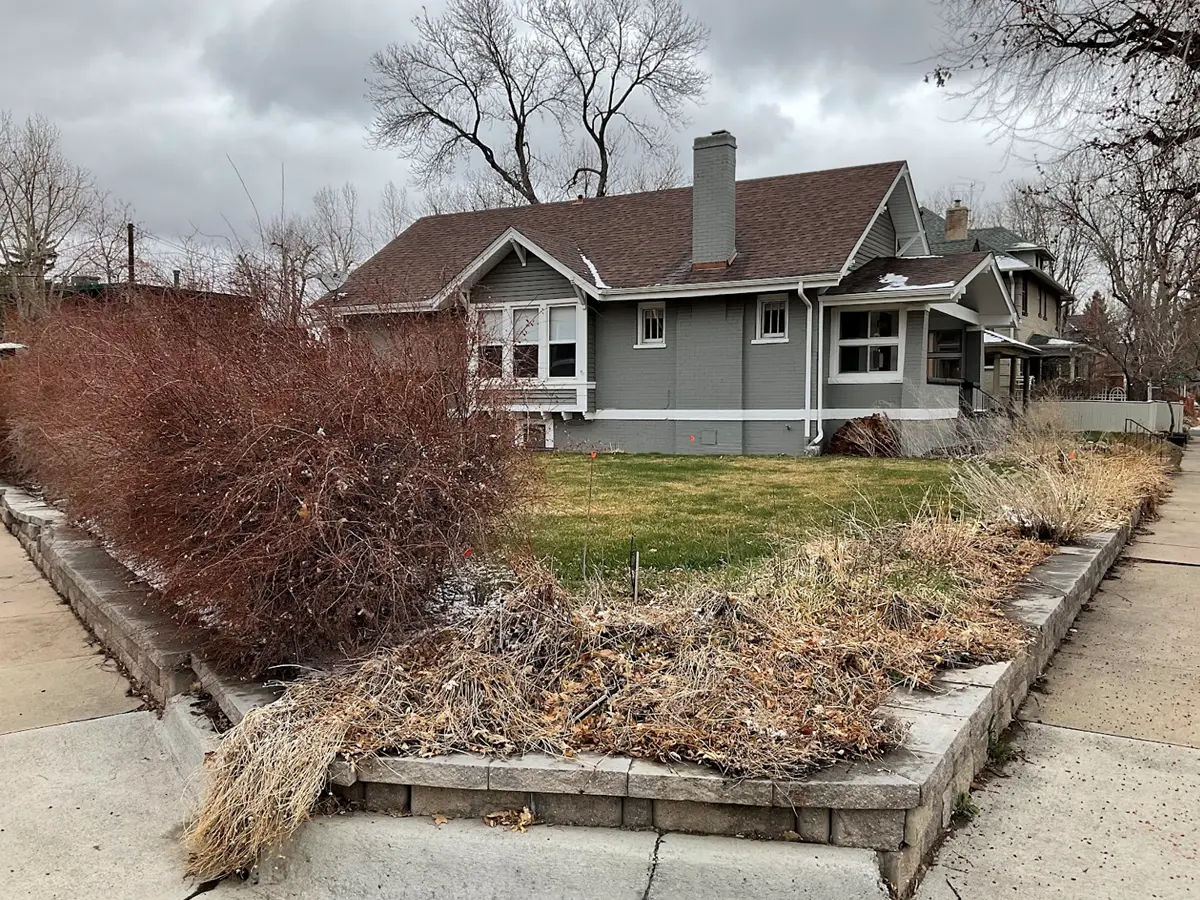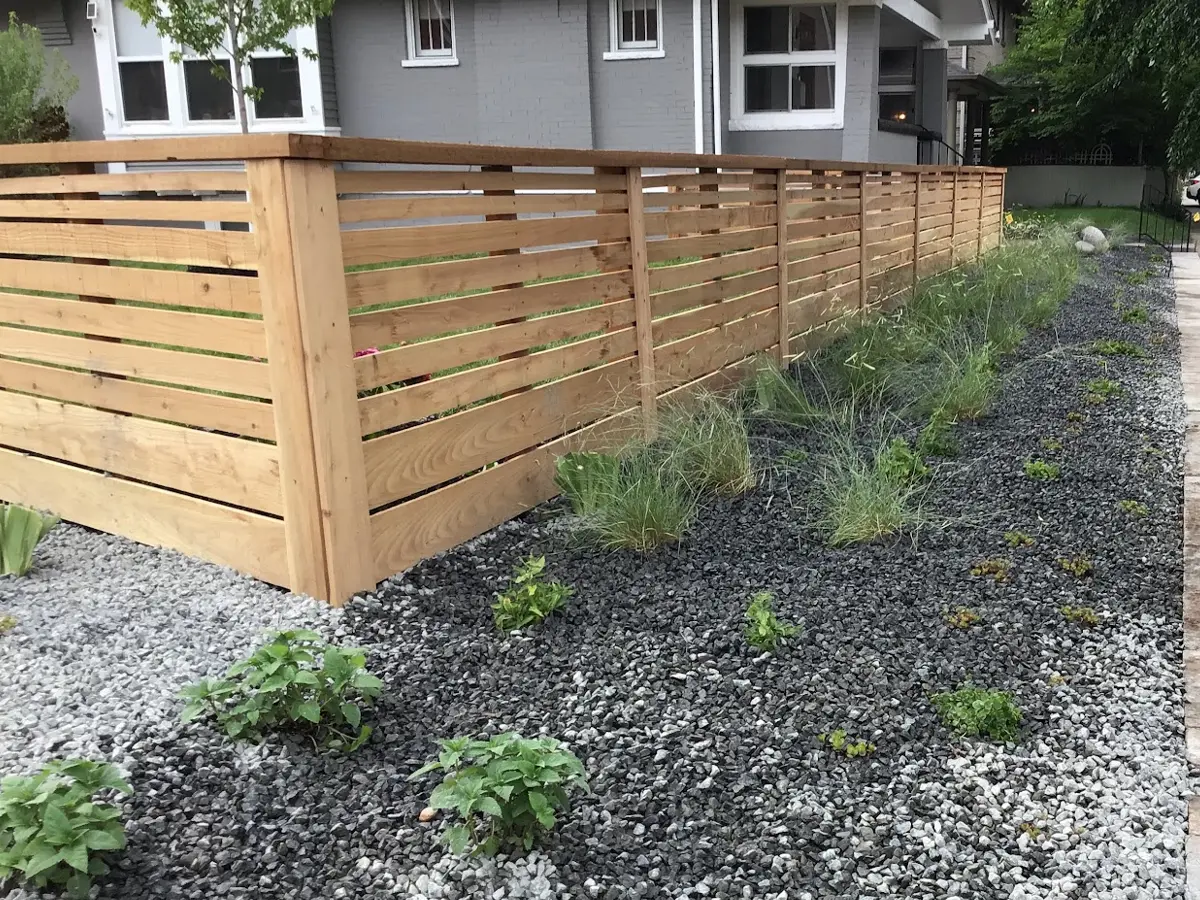 Horizontal Cedar Fence in West Highlands, Denver, CO
The features of this project included:
This fence was quoted at $85 per linear foot. 
Before
After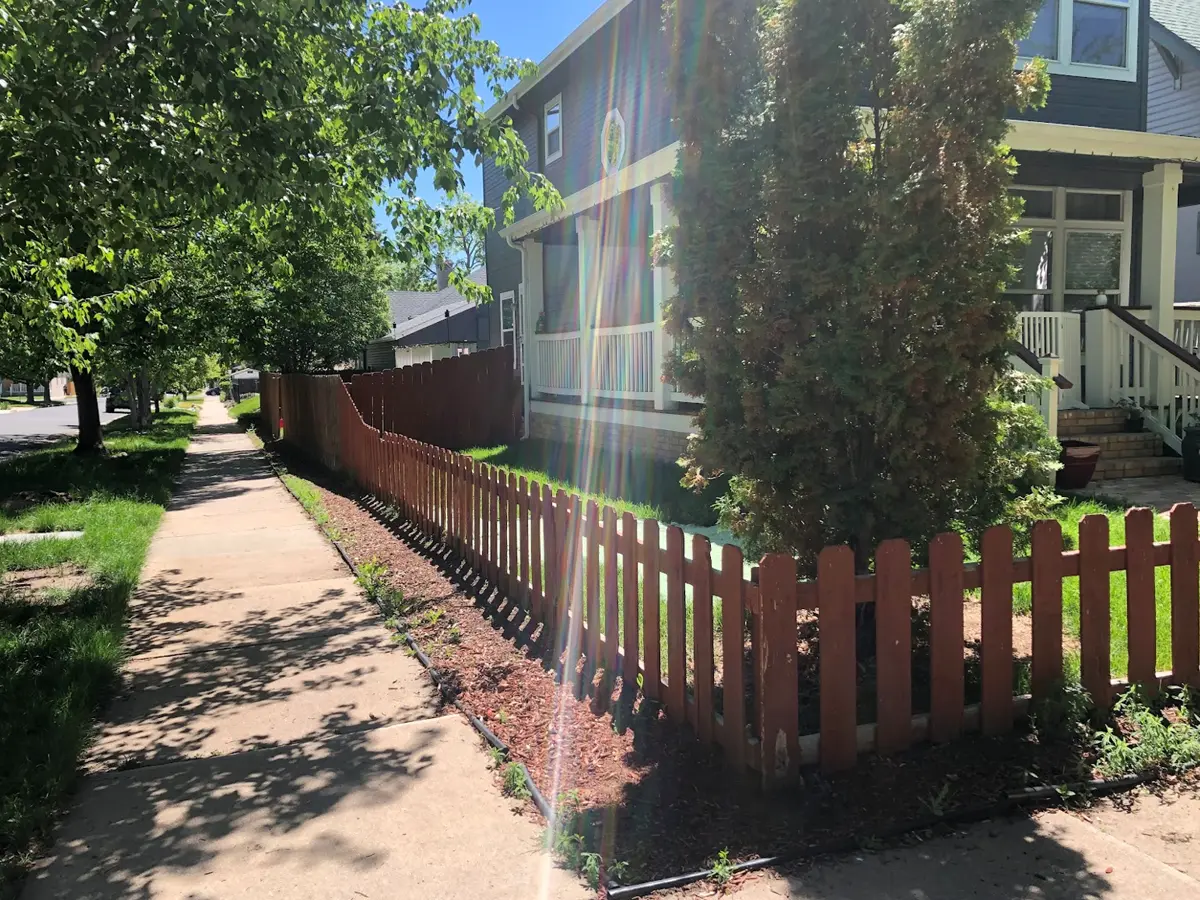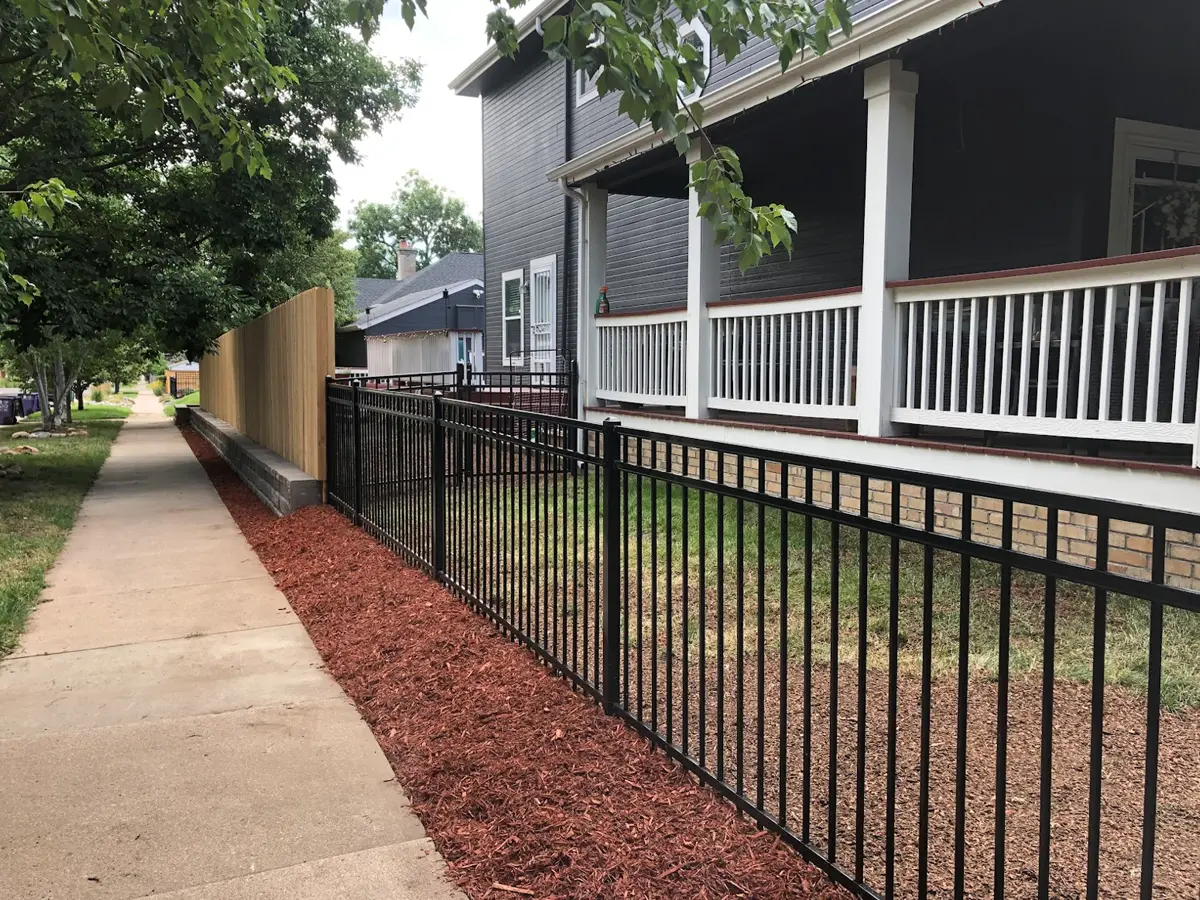 Cedar And Metal Fence Installation In Denver, CO
What went into this project:
The total cost of the project was $20,000.
Before
After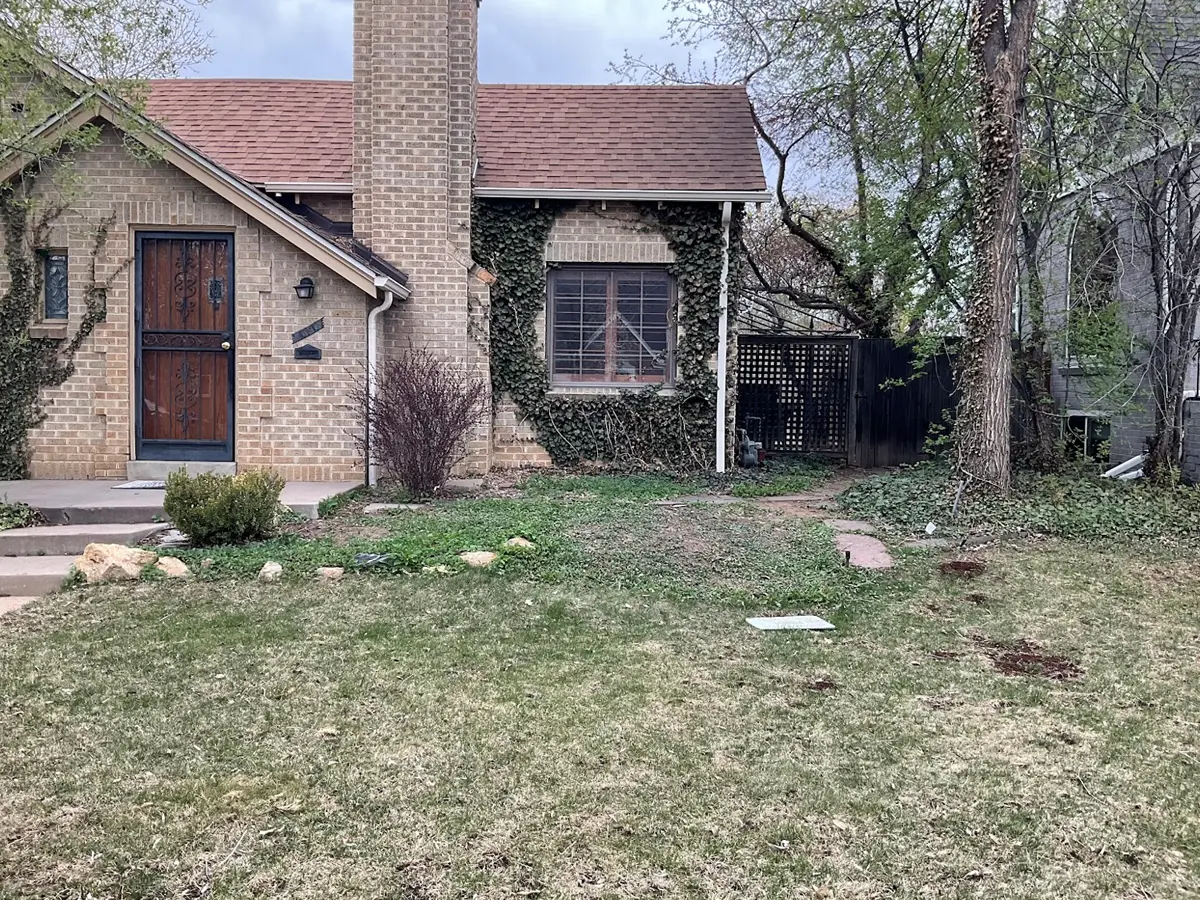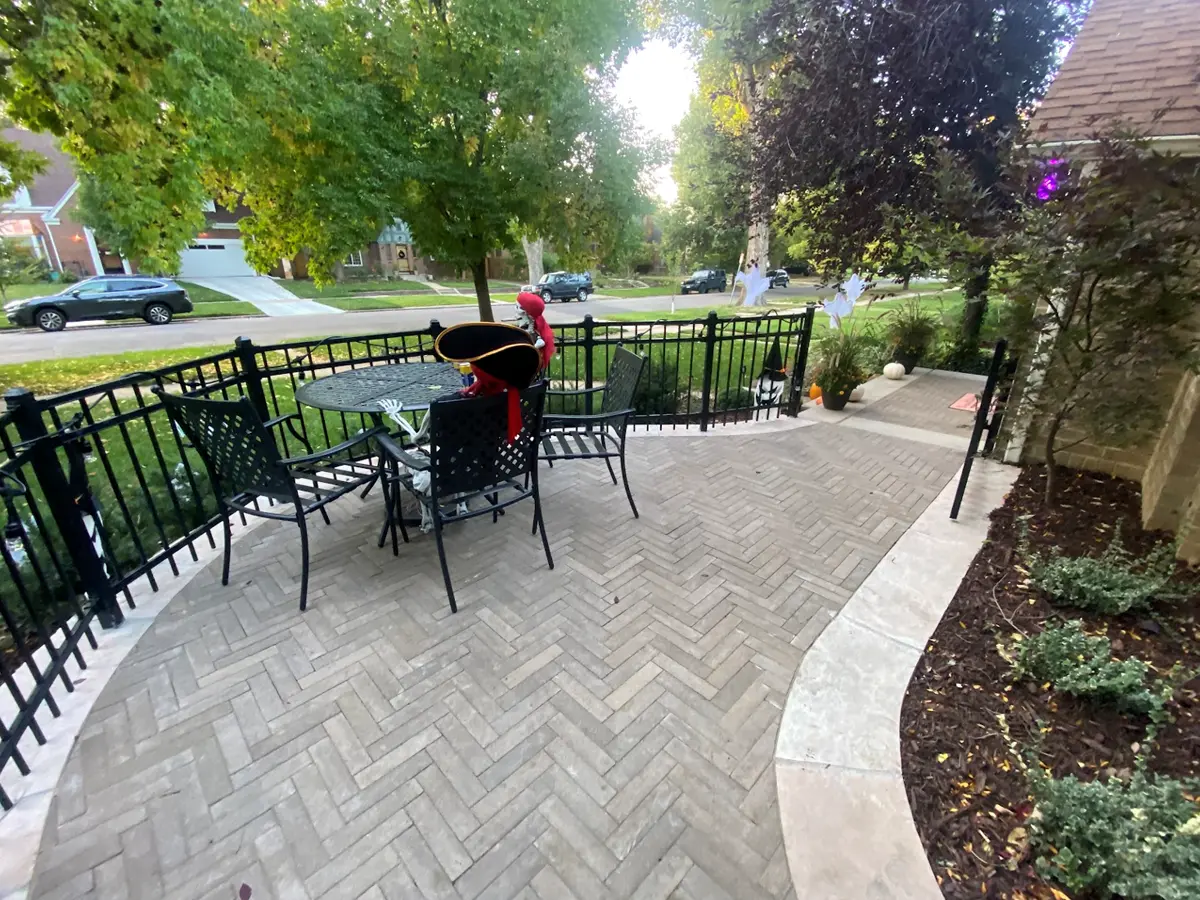 Hardscaping And Metal Fence Installation
Some of the most important specifics of this project included:
The total price of this project was $40,000, with hardscaping being the most expensive item.
Get A Secure And Lasting Fence Built On Time
Backed by 25+ years of landscaping experience, we've created a fence installation process that minimizes the stress of this home upgrade.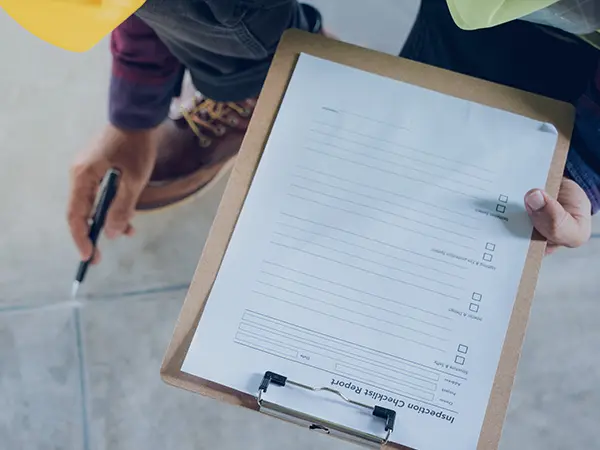 We design a fence that compliments your property and matches your needs for privacy and security.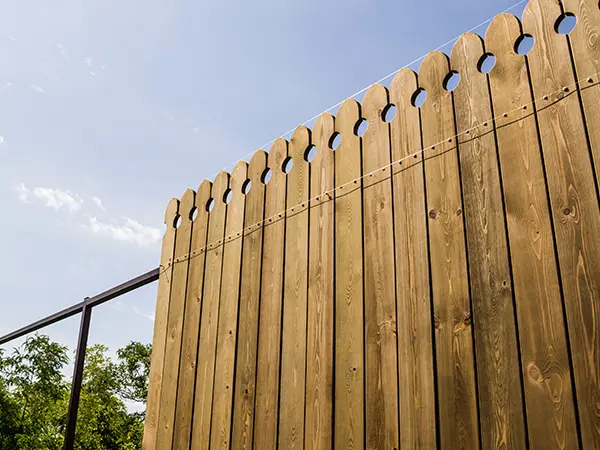 Your new fence takes shape as we use the best materials to ensure durability for decades to come.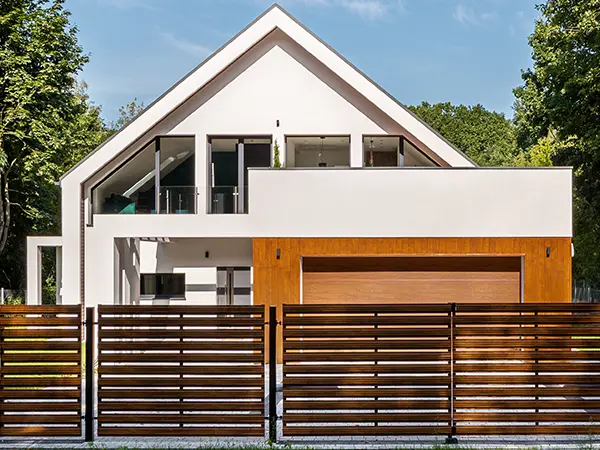 Enjoy every square inch of your yard thanks to your new fence that protects the entire family.
Your one-stop-shop for all your landscaping projects
Winning The Hearts Of Your Colorado Neighbors
It was great working with Jon, Flavia, and the team. Jon provided a reasonably priced quote, made some recommendations, and completed the project in a timely manner. 
I look forward to working with Land Designs by Colton again in the near future.
I had an incredible experience with Land Designs by Colton. They were on time, delivered high quality results and exceeded my expectations.
I had tons of questions about everything from recommended plants to optimal sprinkler schedules.
They answered them all and helped me configure everything I needed. I plan to use them again for any future improvements.
Land Designs by Colton was fantastic, responsive and professional from day one – they were excited for our project and delivered a fantastic result – landscaping for the entire property – and we will not hesitate to use Jonathan again for any future projects.
Partner With Colorado's Top Landscape Specialists
We turned our love for landscaping into a company that allows us to improve yards across your neighborhood.
Here's What Makes Your Fence Installation Smooth:
Get personalized recommendations and insights about the best choices for your new fence.
Enjoy a high and personal level of attention that can only be delivered by a local, family-owned company.
Stay in the driver's seat of your fence installation project with a team that's always ready to answer your questions.
Keep Your Family Safe And Your Life Private With A Fence Installation
Enjoy your yard without worrying about privacy and security.