If you're looking for backyard walkway ideas, you've come to the right place. No matter what landscaping style you prefer, we have a walkway idea that will complement it perfectly. Whether you want a rustic gravel path or a sleek brick walkway, we have something for everyone. And if concrete or natural stone is more your thing, we've got some amazing ideas for that too! So whatever your backyard dreams may be, we can help make them a reality.
The Benefits of Having An Outdoor Walkway
Having a backyard walkway is a great way to add functionality and beauty to your backyard at the same time. A well-constructed walkway can make it easy for you to get to your backyard oasis while also adding a touch of elegance. And if you choose the right materials, your walkway can last for years with little maintenance. So if you're ready to add a backyard stone walkway or concrete walkway to your home, read on. We have some beautiful garden path ideas that will transform your outdoor space. We have both DIY walkway ideas and more complex ones that require the touch of a professional.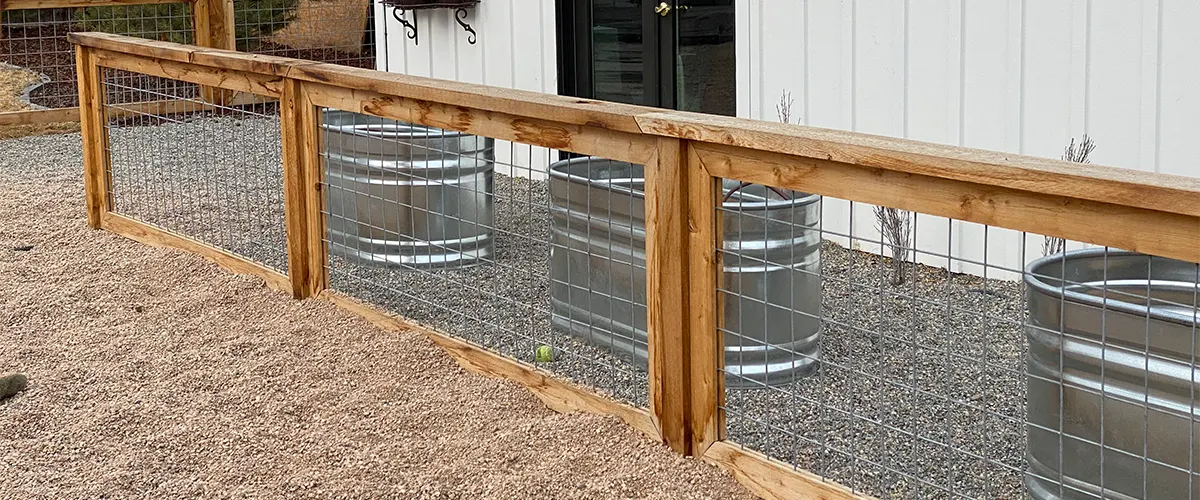 Backyard Walkway Ideas: What Materials Are Right For You
One of the most popular walkway landscaping ideas is to use gravel. Gravel is a great choice because it's inexpensive and easy to work with. And there are many types of gravel that you can choose from, so you can find something that fits your landscaping style. If you want a rustic look, opt for rough-hewn gravel walkways like pea gravel or river rock. For a more polished look, try crushed granite or marble chips. And if you're looking for something in between, consider using bluestone pavers.
Most people think of gravel as being only for driveways- something functional and perhaps a bit dull. However, gravel can be quite versatile and is popular for many different applications, especially among DIYers, due to its low cost. Gravel comes in myriad colors and sizes, so it can be used in a variety of ways to create different looks. Here, larger circular stones create an elegant contrast with the dark gray gravel walkway stones. This shows that gravel can be used to create walkways that are both stylish and welcoming. In conclusion, gravel is a versatile material that can be used in many different ways, and it should not be overlooked as a potential design element.
Using large stepping stones is a great example of how to create a modern-style walkway that contrasts nicely with the lush greenery. The large concrete stepping stones provide a clear path through the wild foliage, and the rectangular shape and uniform color create a clean look. The dark gray river rock in between each step adds an interesting touch, and the overall effect of a concrete walkway is stylish and inviting. Stones aren't the only things that come to mind for concrete walkway ideas. You can use normal concrete as it's pretty versatile, but the appearance won't be as sticking as opposed to using stone.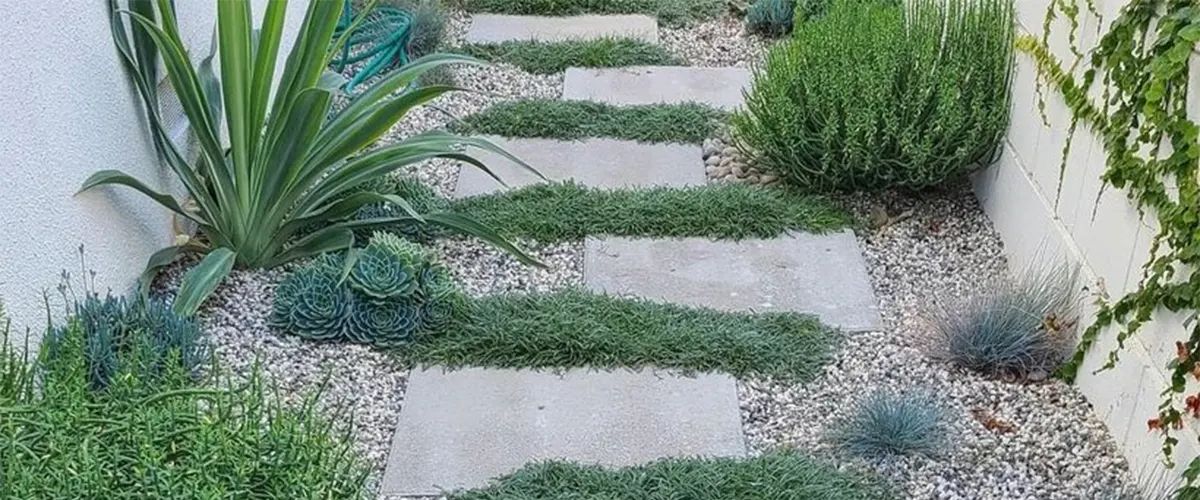 Paver walkway ideas are a popular choice for garden landscaping, and it's easy to see why. They come in a variety of colors, shapes, and sizes, so you can create a truly unique look for your garden. And because they're made from durable materials like stone or brick, pavers require very little maintenance and are built to last. That said, pavers tend to be on the expensive side relative to other options like mulch or gravel. But when you consider that they'll likely last longer and require less upkeep over time, pavers can be a wise investment for your garden. So if you're looking for a stylish and low-maintenance option for your landscaping, pavers are worth considering.
Looking to add a little pizzazz to your landscape? Whether you want to make a bold statement or simply create a more inviting space, there are plenty of ways to achieve your goal. And while some of the most jaw-dropping walkway ideas involve either pricey materials or laborious professional installation, there are still plenty of options that will fit both your budget and your DIY skill level.
For instance, flagstone is a popular material for walkways and patios, and it can be installed by even the most novice do-it-yourselfer. If you're looking for something with a bit more personality, why not try using river rocks or recycled glass? Landscaping fabric can also be used to create striking walkway designs. The possibilities are endless! So get creative, and enjoy transforming your outdoor space into something truly special.
When it comes to walkway ideas, the traditional bluestone path is hard to beat. There's something about its timeless appearance that just oozes curb appeal. And with so many pattern and color choices available (some bluestone isn't even blue), it's easy to find an option that fits your home's style. Best of all, bluestone is durable and long-lasting, so your new walkway will continue to look its best for years to come. If you're looking for a classic option that will never go out of style, bluestone is the way to go.
Brick is a versatile material that can be used in a variety of ways to create an attractive and durable walkway. There are many different patterns that can be used to lay brick pavers, and each one offers a unique look. The herringbone pattern is a popular choice for brick walkways as it creates a visually appealing design. In addition, the basket-weave, running bond, and stacked bond patterns are also excellent choices for a brick walkway. Each of these patterns has its own distinct look, and all three are extremely durable. When choosing a pattern for your brick walkway ideas, it is important to consider the overall design of your yard and choose a pattern that will complement your home's style.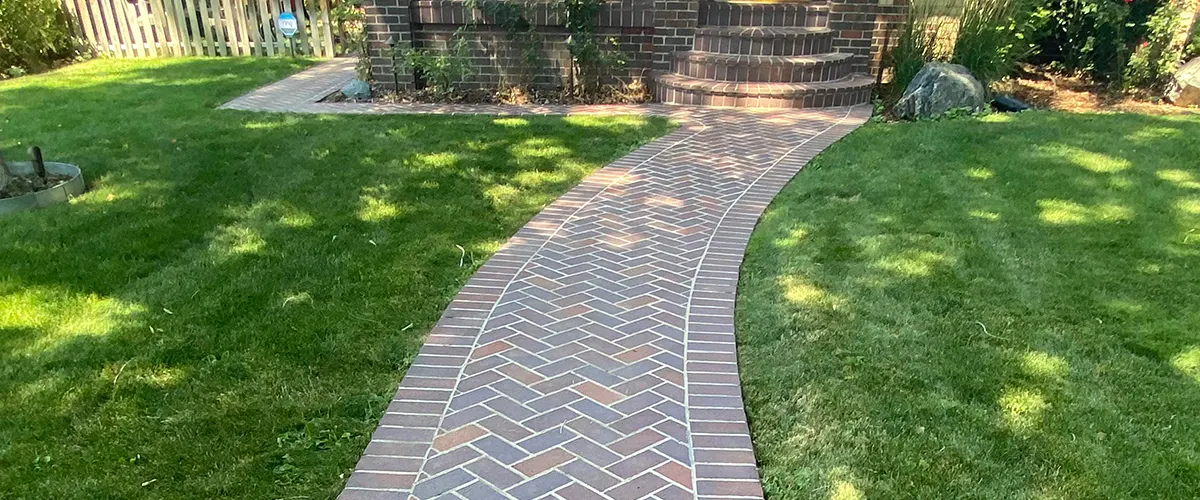 If you're thinking of installing a new walkway in your backyard, there are plenty of options to choose from. Paver stones come in many colors and styles, so you can create a look that's unique to your home. You can also use brick, flagstone, or concrete to create different patterns and designs. If you want to add some color, consider using flowers or plants along the sides of your walkway. A well-maintained walkway adds value to your home and makes it more appealing to potential buyers. Get creative with your design – there are no rules when it comes to backyard landscaping. And if you need some tips, we can help you get started with your project today!