As you plan to transform your outdoor living space by adding a home deck, one crucial decision awaits: choosing the best wood for your project. 
With so many options available in the market, selecting the perfect wood type can be overwhelming.
In this blog post, we'll explore some of the top sustainable and durable wood types that promise longevity and beauty for your new deck addition. Read on for more information!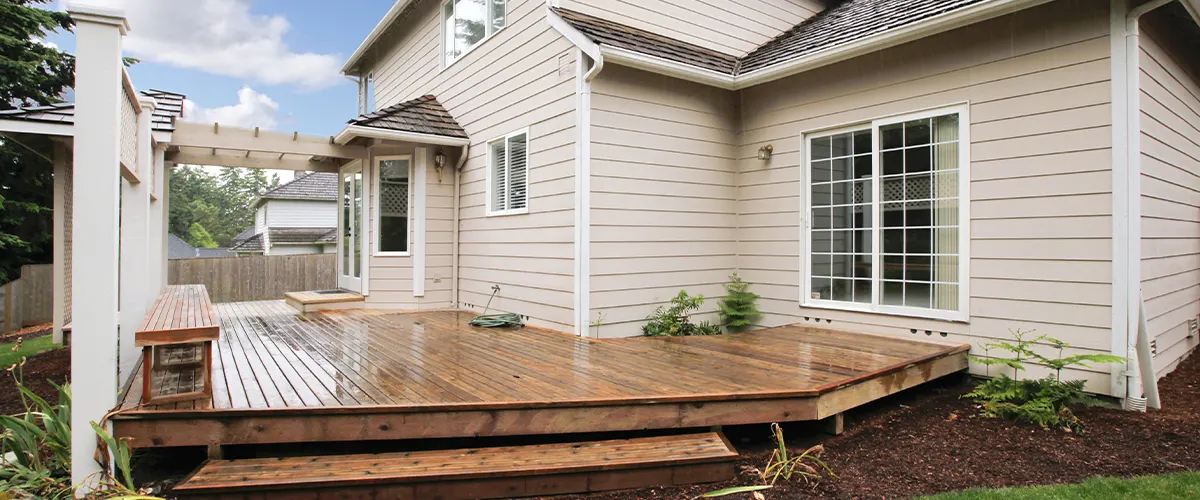 The Benefits Of Choosing Wood As A Deck Material
Homeowners often choose wood decking material as the primary choice for their outdoor decks due to its various advantages. One of the top reasons is the natural, timeless beauty it offers, instantly enhancing your home's aesthetic appeal and blending seamlessly with a variety of architectural styles.
In addition to beauty, wooden decks are also highly customizable as they can be easily stained or painted to match your preferred color scheme. This allows you greater freedom in tailoring your deck's appearance and ensuring it fits perfectly with your home's exterior design elements.
Another benefit homeowners appreciate is the positive impact on property value. A beautiful wooden deck not only adds usable living space to your home but also increases its marketability should you decide to sell in the future.
Prospective buyers will be drawn by premium choices such as Cumaru wood (also known as Brazilian Teak or Brazilian Chestnut), which displays both elegance and strength.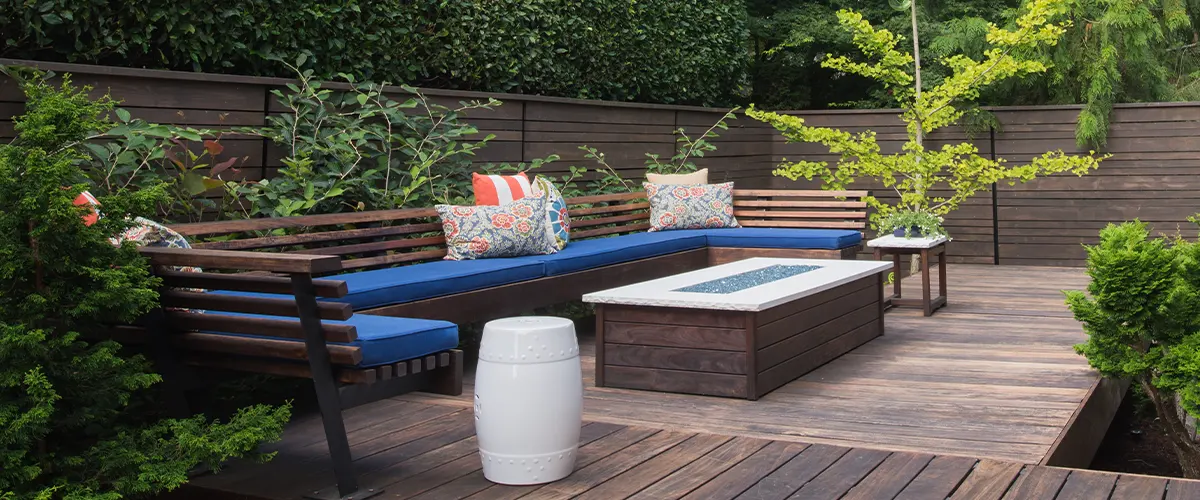 The Cons Of Choosing Wood As A Deck Material
Despite the many benefits of using wood for your home deck, there are a few cons that homeowners should take into consideration. One of the main drawbacks is that a wood deck requires regular maintenance to keep its appearance and structural integrity.
Another con of choosing wood as a deck material is its vulnerability to insects like termites and carpenter ants. These pests can invade your deck quickly if it's not properly treated with insect-resistant chemicals.
Cedar and redwood have natural resistance to decay and insects; however, other wood types may need extra protection.
Lastly, high-cost levels usually are part of choosing wood as a decking material. Home Depot carries various options at different prices: low-cost Hem-Fir can be appealing for those on a budget, while Ipe – prized for its exceptional durability – often comes at a higher cost per square foot than other hardwoods mentioned earlier (Cedar and Redwood).
Check out different lumber prices here!
Best Wood Types For Your Home Deck
Choosing the best wood for your deck can greatly affect its longevity, aesthetics, and maintenance needs. Here are some top wood types that you can consider for your home deck:
Remember that each wood type has its own unique properties, costs, and maintenance needs. Take into account these factors when choosing the best wood type for your home deck project.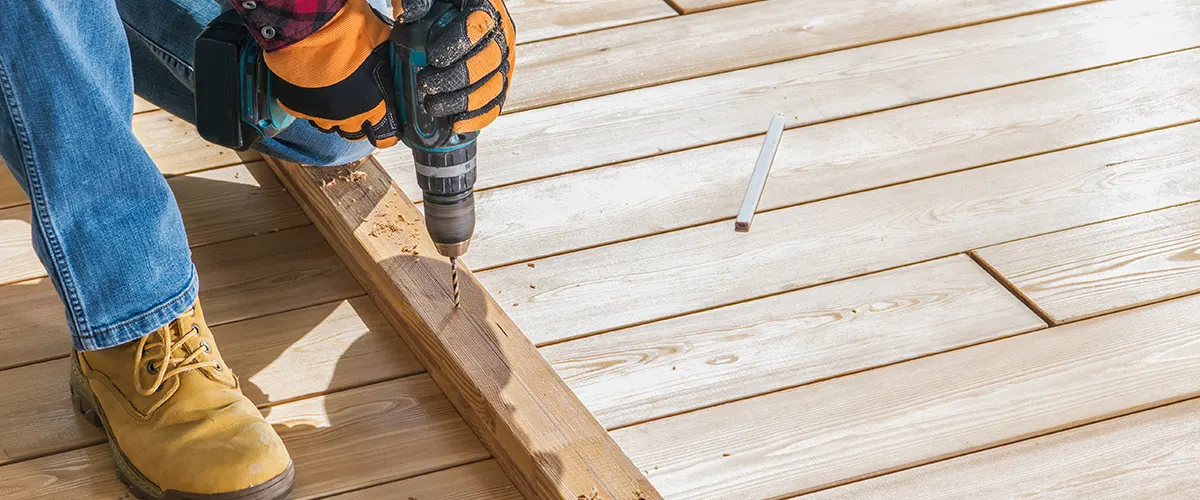 The Best Deck Is A Well-Maintained Deck
Choosing the best wood type for your home deck is crucial to ensure its longevity and overall appeal.
With options ranging from affordable cedar to luxurious Cumaru wood, a variety of wood types are available that fit any homeowner's needs.
Here at Land Designs By Colton, we're experts in deck design and build, managing to bring some spectacular outdoor spaces right into our client's backyards. We focus on your needs and preferences and give you the finest craftsmanship in Denver, CO!