Looking to add a little bit of color and life to your outdoor living space? concrete tiles patio might be the perfect solution for you! While it is true that cement tile can be used indoors, it also has many wonderful applications outdoors. In this blog post, we will discuss some tips on how to install concrete tiles patio in your outdoor space, as well as some ideas on how to use them to create a fun and vibrant space. Let's get started!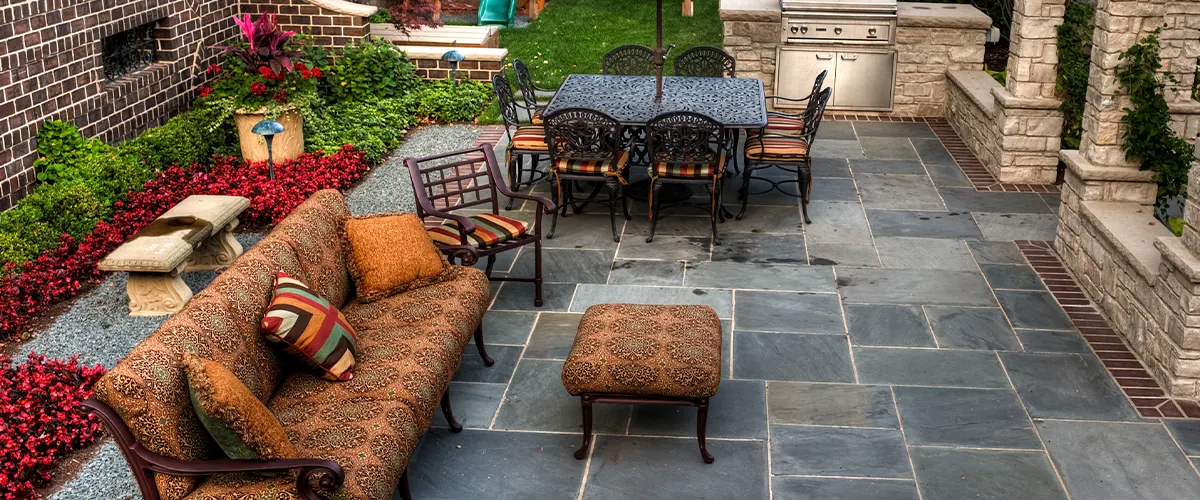 The Benefits of an Outdoor Patio
According to HPBA, adding an outdoor patio to your home can provide many benefits. It can extend your living space, provide a place for entertaining guests, and increase the value of your home. If you are thinking about adding an outdoor patio, read on to learn more about the benefits that it can provide.
Privacy and Serene Atmosphere
One benefit of having an outdoor patio is the increased privacy it affords. If your backyard backs up to a busy street or your neighbor's house is a little too close for comfort, an outdoor patio can provide a serene and private retreat where you can escape the hustle and bustle of daily life. In addition, patios are generally made from brick or stone pavers, which can give your backyard a more polished look and feel.
Another great benefit of owning an outdoor patio is that it essentially extends your living space. If you find yourself running out of room indoors, an outdoor patio can provide extra space for entertaining guests or simply relax outdoors. And, if you have a patio with a roof or cover, you can enjoy your extended living space even when the weather isn't ideal.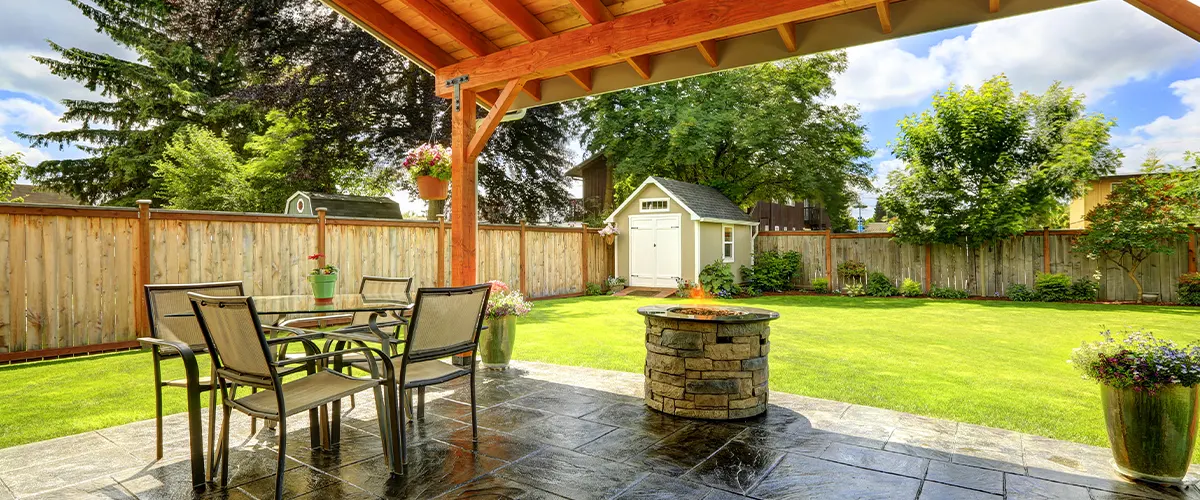 Perhaps the most important benefit of adding an outdoor patio to your home is the fact that it increases your property value. A well-designed and constructed patio can raise your home's resale value by up to 20%, making it a wise investment for any homeowner.
Can You Install A Concrete Tiles Patio?
You might be surprised to hear that concrete tiles can actually be installed outdoors! Because concrete is such a versatile and durable material, it can be used in a variety of ways, including for outdoor tile projects. In this blog post, we'll explore whether or not concrete tiles are a good option for your next outdoor project.
First, it's important to choose the right type of tile for your project. There are two types of concrete tiles: glazed and unglazed. Glazed tiles have a smooth, glossy surface that is impervious to water. Unglazed tiles have a rougher surface and are more porous, meaning they can absorb water. Unglazed tiles are not recommended for outdoor use as they can stain and deteriorate over time.
Next, you'll need to choose the right adhesive for your project. Concrete tiles can be heavy, so it's important to use an adhesive that is strong enough to hold them in place. We recommend using a heavy-duty construction adhesive for the best results.
Finally, you'll need to seal your concrete tiles once they've been installed. This will protect them from the elements and extend their lifespan. We recommend using a high-quality waterproof sealer for the best results.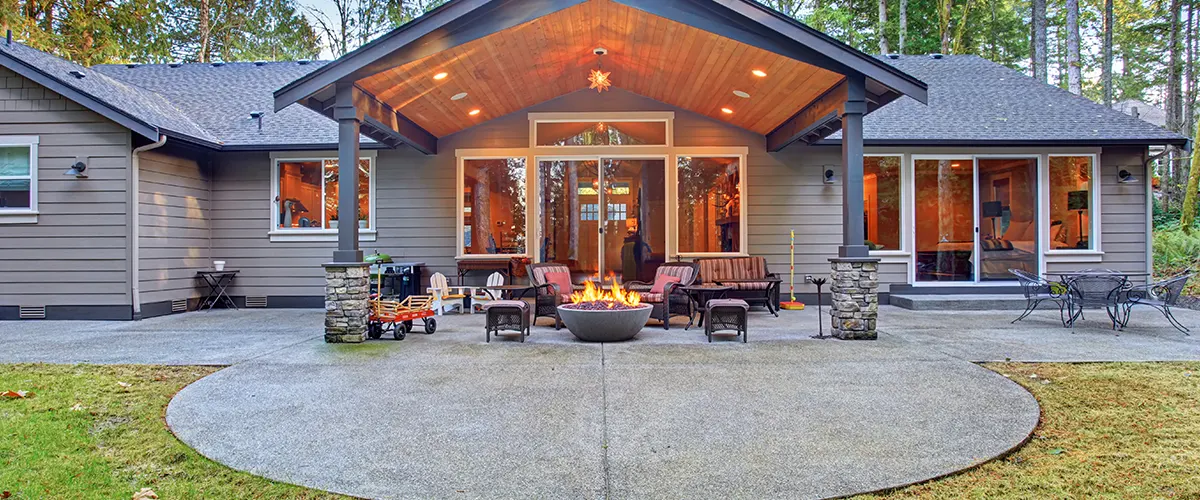 Why Use Concrete Tiles Outside?
When it comes to choosing tiles for your outdoor space, you have a lot of options. But if you're looking for something that is both stylish and durable, concrete tiles might be the right choice for you. Here are a few things to keep in mind if you're considering using concrete tiles for your next outdoor project:
1. Concrete tiles are very strong and durable, which makes them ideal for outdoor use. They can withstand heavy foot traffic and extreme weather conditions.
2. Concrete tiles are easy to clean and maintain, which is perfect for busy homeowners who don't have a lot of time to spend on upkeep.
3. Concrete outdoor patio tiles come in a variety of colors and styles such as white cement tiles, so you're sure to find an option that fits your taste.
4. Concrete slab tiles are relatively inexpensive, which makes them a great value for your money.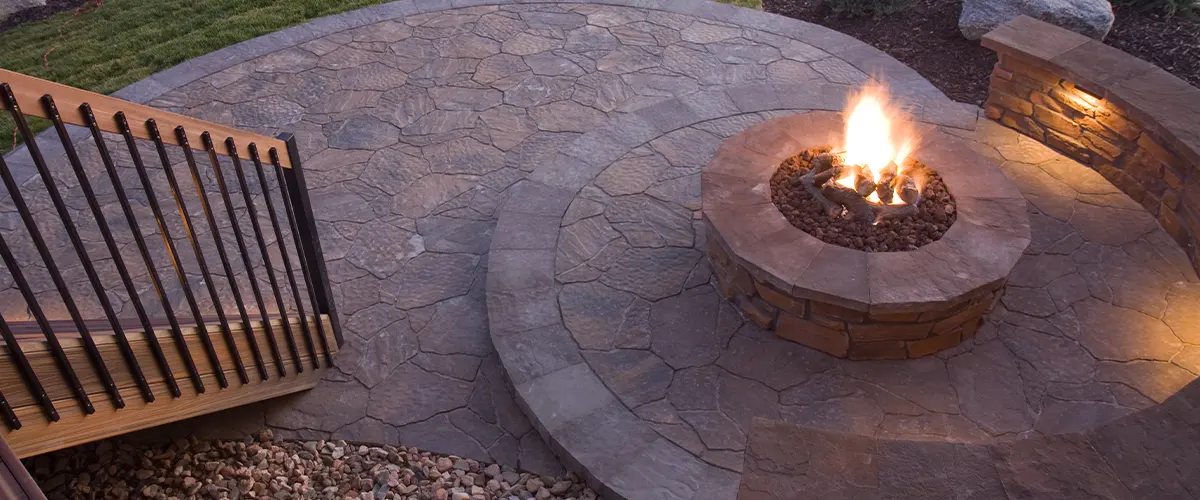 If you're considering adding a concrete tile patio to your home, be sure to follow these tips for the best results. Our team of experts can help with every step of the process, from choosing the right spot for your patio to installing the tiles and adding finishing touches. Get in touch with us today to get started on your dream outdoor spaces!