Deck & Patio Construction
Functional Decks And Patios To Transform The Way You Entertain
Over 100 decks and patios built
Extend Your Home's Living Space
Your home is where you get to relax and find the resources to take on any challenge. But spending all your free time inside is not that fun, so if you want to enjoy more time outdoors then your home landscape should meet your needs.
A deck or a patio is the perfect choice for expanding your living space. Grab your laptop and work outside while breathing in the fresh air from your beautiful garden. Or spend your summer evenings watching the skies and enjoying a glass of wine.
There are endless ways you can enhance your backyard, and enjoy every second spent at home.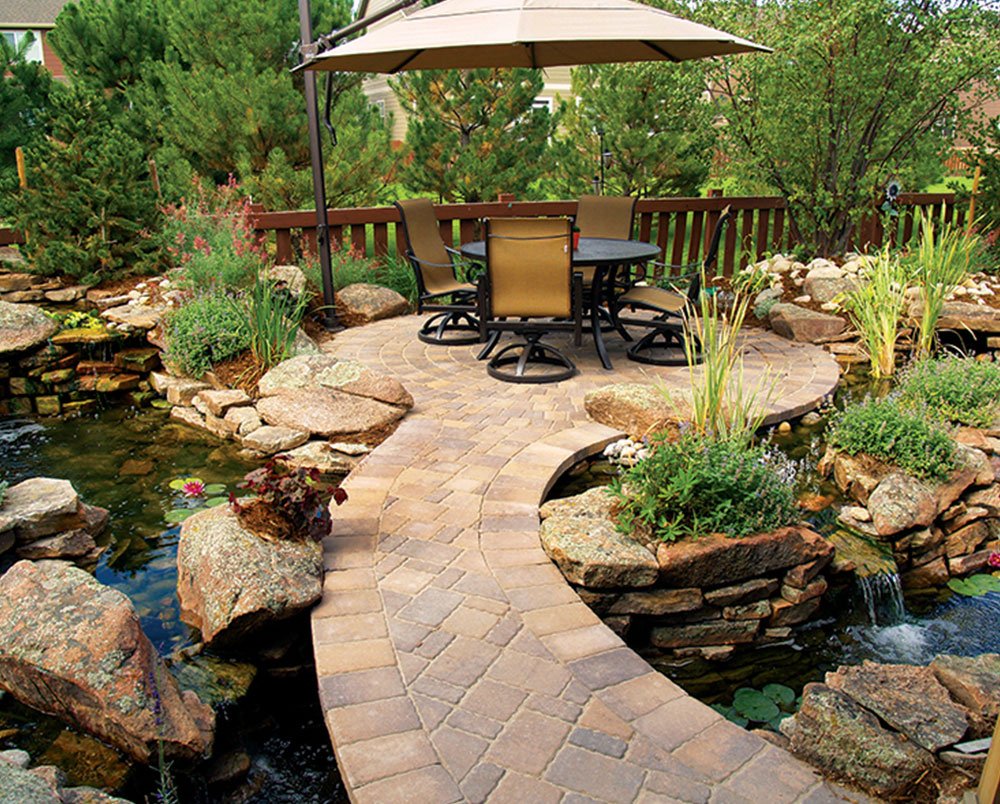 Here are the most popular deck and patio options to consider: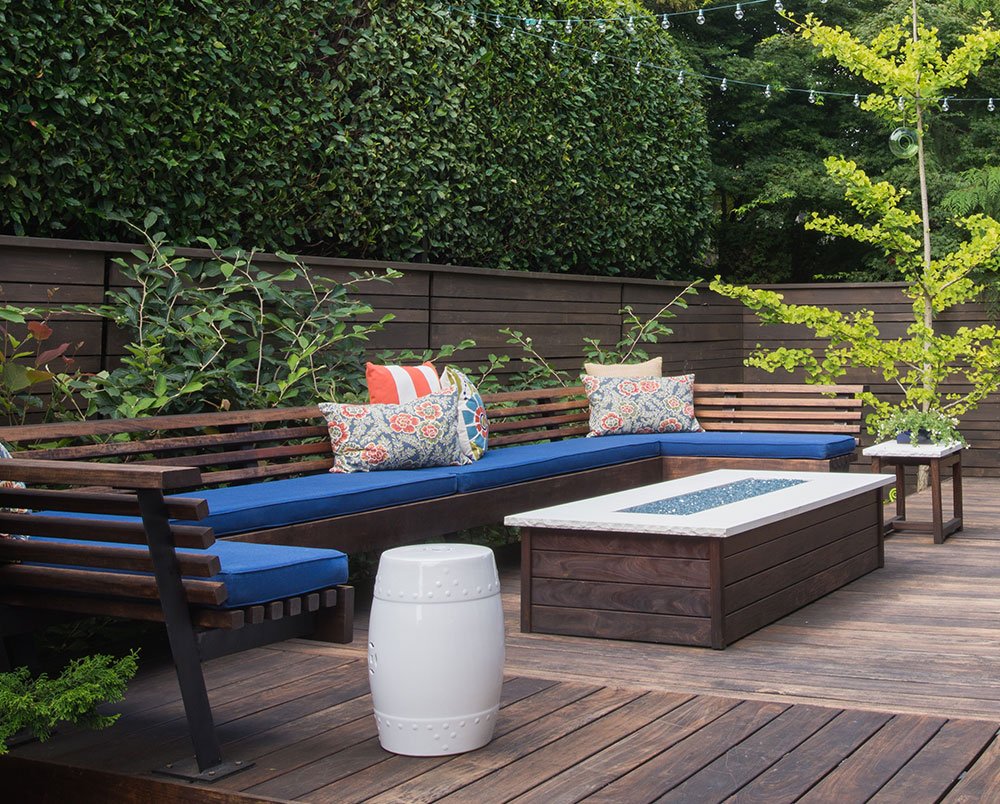 Make The Most Of Your Time Spent Outside
You love being outside, you love nature, and your vibrant garden is your joy and pride. But the broken concrete, the mud, and the unattractive patio are ruining the view, so you're not that confident inviting friends over anymore.
A gorgeous patio or a large deck can totally change that for you. You can finally enjoy a family dinner outside, with the scent of your flowers embracing you. And whenever you feel like hanging out, invite your best friends over and have fun as often as you want.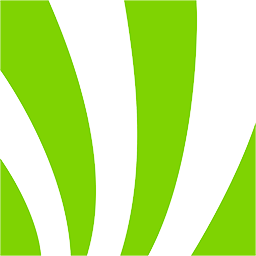 It's time you get that stunning patio or deck and elevate your home experience. Our process is designed to make your journey as smooth as possible. This is how we do it:

1. Consultation & Assessment
We'll have a phone consultation where you'll walk us through all the details of your project. After you provide us with a few photos, we'll schedule a on-site assessment where we'll discuss the design, the budget, and the timeline.

Once we agree on the final design, we choose the best products to suit your needs, for your deck or patio construction. After they've been safely delivered to your location, we get to work, keeping you in the loop at all times.

3. Enjoy Your New Backyard Space
Whether you've got an improved patio or a new deck, you're looking at something that complements your garden perfectly. It's time to plan for all those beautiful moments you're going to spend here.
Deck & Patio Construction Prices
No matter how challenging your project is, we're committed to giving you a spectacular outcome. We'll keep you informed about every step of the process so you can stay relaxed until the big reveal.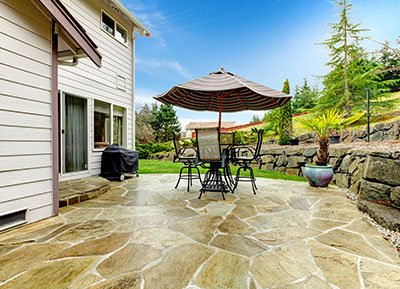 Basic Deck & Patio Construction*
Includes a simple paver patio, starting at a 10×10 sq.ft. area. Does not include any demolition.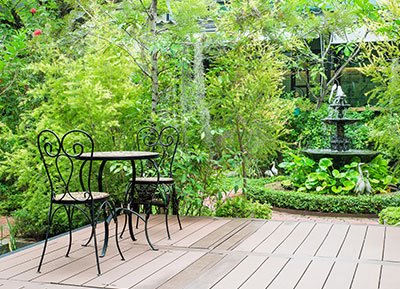 Average Deck & Patio Construction*
Composite deck starting at a 12×16 sq. ft. area. Includes middle-grade lighting, and hidden screws.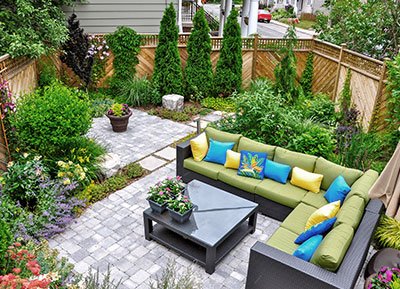 High-End Deck & Patio Construction*
Exotic hardwood deck, starting at 16×20 sq. ft. area. Can be a ground-level deck or an elevated deck, with high-end lighting, hidden screws, custom railings, and more.
*The prices above are averages and may vary depending on total square footage, your choice of products, materials, and pattern complexity. We'll give you an exact quote for your deck or patio construction project after our on-site consultation.
Deck & Patio Construction Portfolio
We've brought to life hundreds of fabulous landscape living environments. A picture is worth a thousand words, so browse through our portfolio below and boost your inspiration for your own deck or patio project.
Landscape Enhancements Completed
Outdoor Living Spaces Created
A happy customer is like a golden business card. We've made a commitment to hold our customers' satisfaction as a top priority, and we're super thrilled to bring to life the outdoor living space you've been dreaming of.
Jon has been terrific to work with. He listened to my concerns and vision for my landscaping. From there, he was able to propose options.
He has always delivered as promised. I didn't need to worry about his professionalism or punctuality. What I wanted and agreed to, he did.
Great job Jon! I appreciate what you have done for me!
Jonathan was fantastic to work with. He was timely and very professional. Rates are reasonable for Denver.
Looking forward to working with Land Designs by Colton for many years to come.
I've been very happy working with Jonathan so far. The work was well done and he and his team were easy to communicate with and very helpful.
Looking forward to continuing to work with him as I finish my yard.
Redefine The Way You Spend Your Time Outdoors