When it comes time to think about backyard extensions, many homeowners jump right to the idea of installing a new deck. If you're one of those people, you're in for a treat! This guide will show you everything you need to know about extending a deck. We'll go over the basics, like what materials you'll need and how to measure for your projects, and some more advanced concepts, like framing and stair construction. So whether you're a seasoned DIY-er or this is your first home improvement project, read on for all the info you need!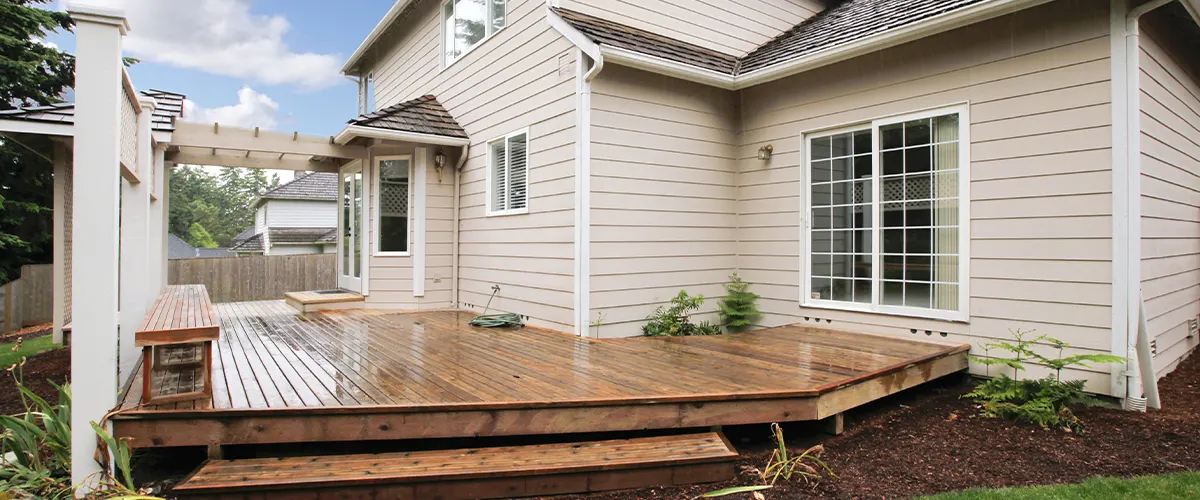 The Benefits of Extending A Deck
Summer is the perfect time to enjoy the outdoors with family and friends. If you have a deck, you may be considering extending it to get more use out of it. An extended deck can provide more space for entertaining, relaxing, and enjoying the warm weather. In this blog post, we'll discuss some of the benefits of extending a deck and how you can go about doing it.
1. More Space for Entertaining
An extended deck can give you more space for hosting parties and gatherings. You'll be able to comfortably accommodate more people and have plenty of room for lawn furniture, grills, and other outdoor essentials.
An extended deck can also provide you with more space for relaxation. If you enjoy reading or spending time outdoors by yourself, an extended deck can give you the extra room you need to do so comfortably. You can also use the additional space to create a cozy outdoor seating area complete with cushions, pillows, and throws.
3. Greater Enjoyment Of The Outdoors
By extending your deck, you'll be able to take advantage of your outdoor space even more. You'll be able to spend time outdoors enjoying the fresh air and soaking up the sun's rays. With an extended deck, there's no need to go to the park or beach when you want to spend time outdoors—you can just step out onto your own private oasis.
4. Added Value To Your Home
An extended deck can also add value to your home if you ever decide to sell it. A well-designed and well-built deck can be a major selling point for potential buyers, so extending your existing deck may make financial sense in the long run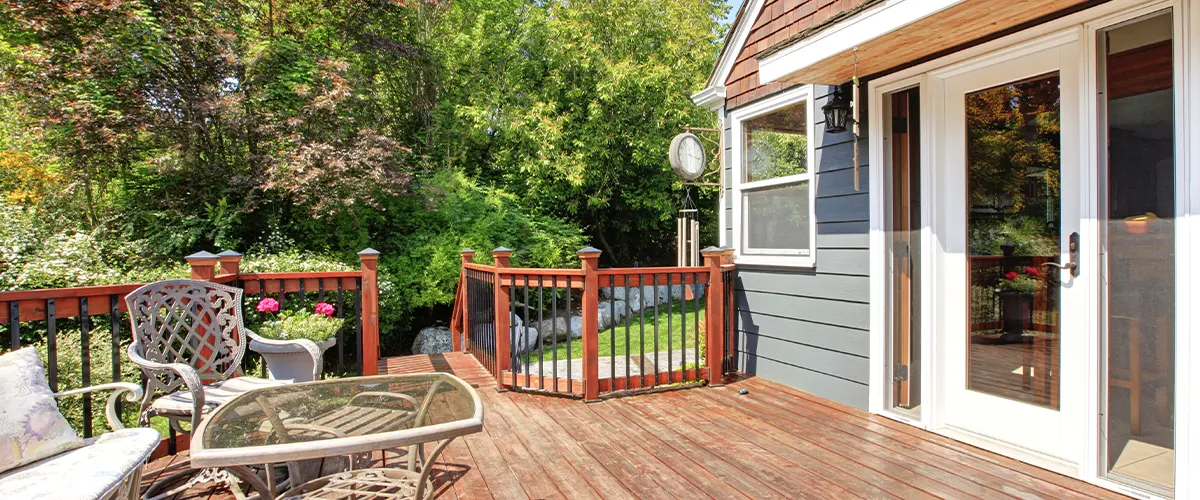 In addition to adding value to your home, an extended deck can also increase its curb appeal—making it more visually appealing from the street. This could be helpful if you ever decide to put your home on the market or simply want to improve its appearance from the outside.
An extended deck can give you more privacy from nosy neighbors or passersby—allowing you to feel more relaxed and comfortable in your own backyard oasis.
If safety is a concern of yours, extending your deck may help put your mind at ease by providing additional security measures such as gates or fencing—making it difficult for strangers or animals to access your yard without permission.
Summer is the perfect time to gather with your friends and family outdoors. Whether you're grilling, playing games, or just spending time together, memories are sure to be made. If your deck is looking a little small for summer gatherings, don't worry! With a few tools and some elbow grease, you can easily extend your deck to give you some extra space.
In order to extend your old deck, you will need:
First, use a tape measure to determine how much extra space you want to add to your existing deck flooring. Once you have that measurement, add 6 inches to allow for an overhang on each end of the extension. For example, if you want your extension to be 10 feet long, you will need 12 feet of lumber.
Next, using either 4"x4"s or 6"x6"s for support posts, nail or screw them into the ground at each end of the desired extension. Make sure that they are level as you work. Then, attach your 2"x8" or 2"x10" joists to the support posts using nails or screws. Predrill holes for the screws to avoid splitting the wood. Start in the middle and work your way out so that the joists are evenly spaced.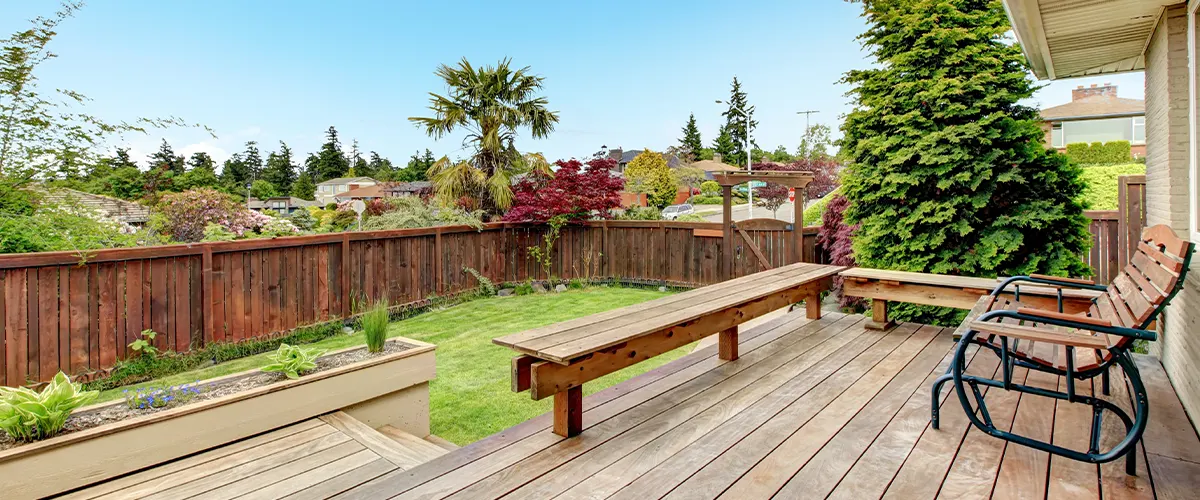 Once the joists are attached, lay your flooring boards perpendicular to the joists. Start at one end and work your way down, attaching each deck board with either nails or screws. Be sure to predrill holes for the screws again. Do not attach the composite decking flooring all the way to the end of the joists yet – this will be done later.
Now it's time for railing! If your deck already has railing, simply unscrew the top rails and reattach them at the appropriate height on your new extension. If you need to install a new railing, begin by attaching stair stringers at each end of your extension using lag bolts and washers. The stringers should be placed at least 16 inches apart but no more than 24 inches apart.
Once the stringers are in place, screw top and bottom rails into them using 3-inch screws. Finally, attach balusters by screwing them into both the top and bottom rails using 2-inch screws spaced no more than 4 inches apart. Now you'll have a deck extension that is perfect for family gatherings.
If you're considering extending your existing deck, we hope this article has been helpful. We would be happy to help with the process – from design and planning to installation and maintenance. Get in touch with us today if you have questions or need assistance with your deck extension project!