Do you want a company that specializes in landscape design specifically for Arvada, Colorado? You're in luck- Land Designs By Colton was created in 2010 with the mission to make lovely outdoor spaces for homeowners who value peace of mind and contentment.
If you choose us as your team, know that you will receive excellent customer service throughout the entirety of your project. We always go above and beyond what our clients desire; from acquiring permits to picking materials, we'll take care of every aspect so that you won't have any extra stress added to your plate.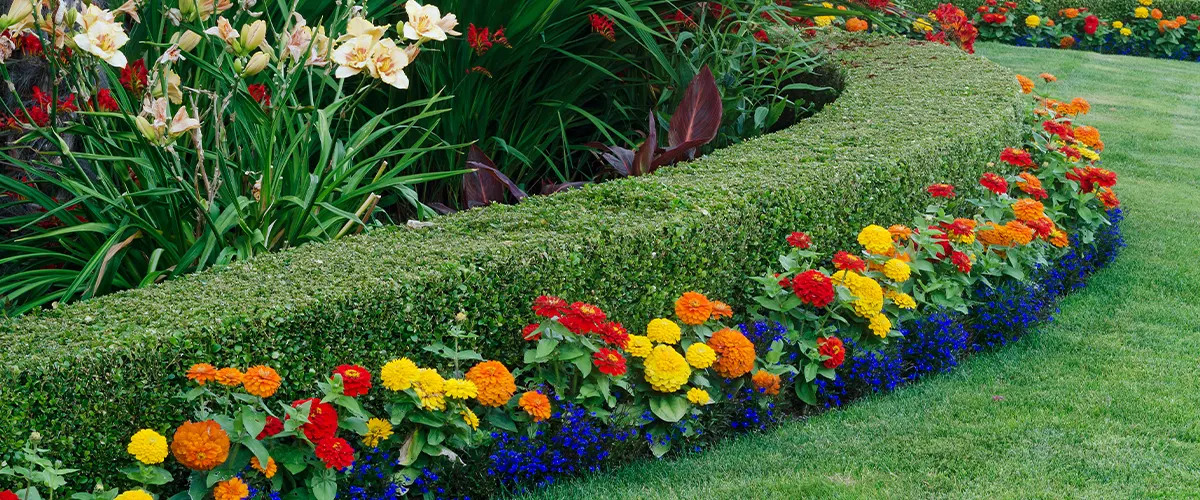 Unique Landscaping Services That Will Make Your Home Pop!
Our ultimate goal is to constantly over deliver and delight you with benefits and advantages that no other landscape designer in Arvada offers!
Get Your Landscape Design From The Best Operated Business In Arvada CO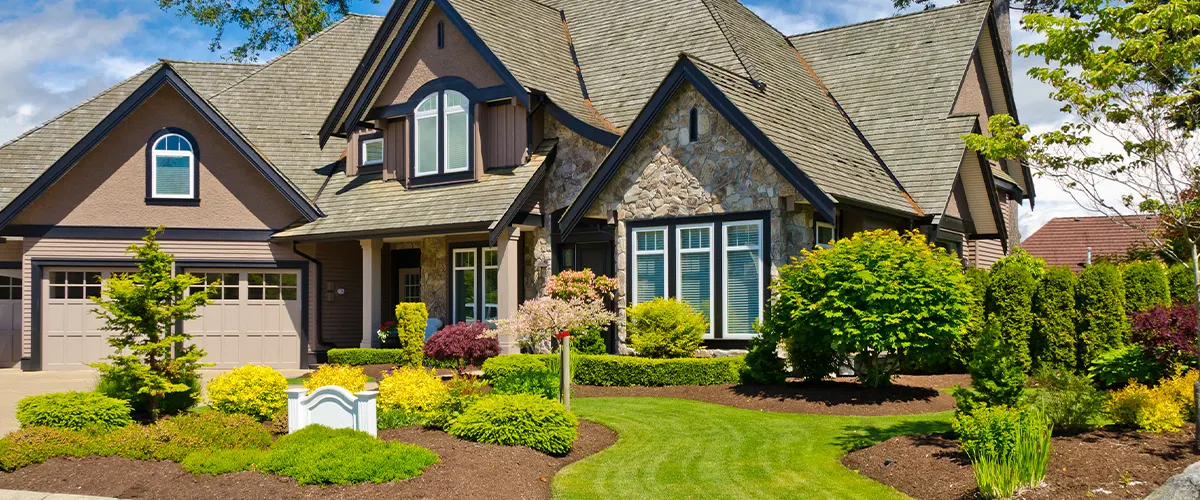 At Land Designs By Colton, we turn your dreams into reality by helping you create a gorgeous landscape that will make your property value skyrocket from the moment it's finished.
No matter what style or type of outdoor space you're picturing, we'll work with you every step of the way to ensure that it perfectly meets both your needs and aesthetic preferences. Plus, our number one priority is always making sure that YOUR vision comes to life- exactly as you imagined it.
After all, who doesn't love spending time outdoors surrounded by beautiful scenery… especially when said scenery also happens to be right in their own backyard? Find out more about our landscaping services– we can't wait to get started!
Our Customers In Arvada Love Their Landscape Design
Jon and Team were great to work with throughout the project. We had a few delays that Jon was more than willing to accommodate, and he was a great professional throughout. Our yard looks phenomenal and we haven't had any follow-up issues since the installation.
Jon also went above and beyond and graveled our backup parking space because he had extra material.
The whole project was completed faster than I anticipated and completely on budget. I would HIGHLY recommend Land Designs to anyone in Denver. Great job and thank you!
John is a pleasure to deal with. His plant knowledge is extensive and his design eye is superb.
He has done many projects for us to include a paver patio, planting beds, garden design/planting and a French drain system, with several more projects scheduled for this Spring.
I recommend John and his company unreservedly.
Type Of Landscape Upgrades And Materials
There are several possibilities for materials and enhancements to your landscape design in Arvada CO. During our on-site visit, we'll go through them all with you, but let's start with the most popular choices among our clients who decided to do the full project.
Incorporating trees and plants into your landscape design can add vibrancy with colors, textures, and shades. Furthermore, they help improve air quality and provide a home for wildlife. When curating your garden, consider the climate and soil type of where these trees and plants will be going– doing so will help ensure their health and growth.
For instance, evergreen trees can provide a scenic backdrop for other plants while deciduous trees give much-needed shade in the summer and extra light in the winter. Groundcover perennials help prevent erosion, and blooming perennials add color and beauty to any landscape. Thus, by picking carefully when it comes to selecting plants and trees, you too can create an enchanting garden oasis.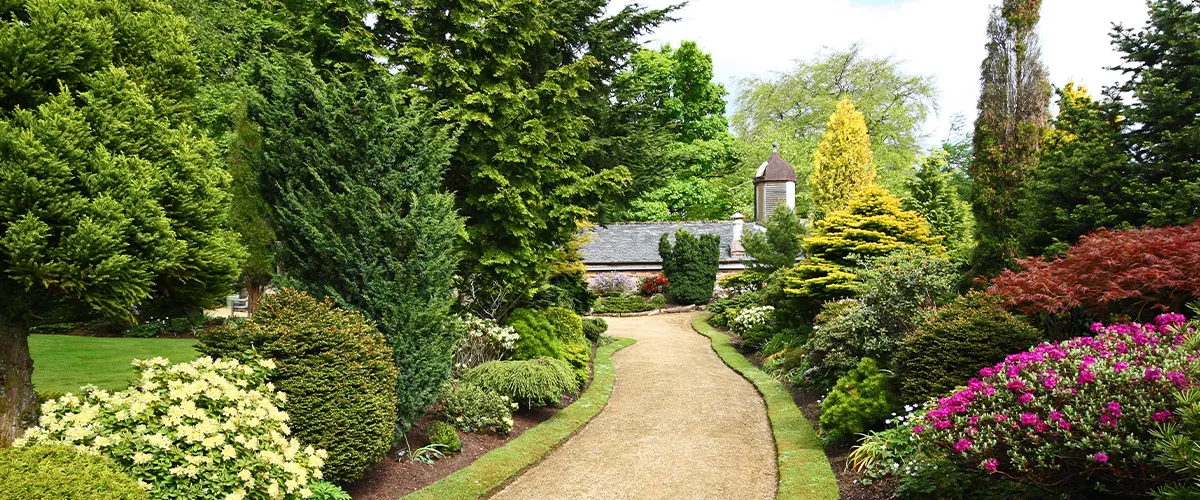 Pavers and stones are a fantastic way to bring life and flair to your outside space. The design possibilities for designs and colors are only limited by your imagination, with the materials ranging from gravel to intricately carved granite. With correct planning at installation, landscape architects claim that pavers and stonework can last for many years without much upkeep!
Homeowners who invest in an improved landscape want their pavers and stonework to last for many years, not only for their aesthetic value but also because it adds resale value to their homes.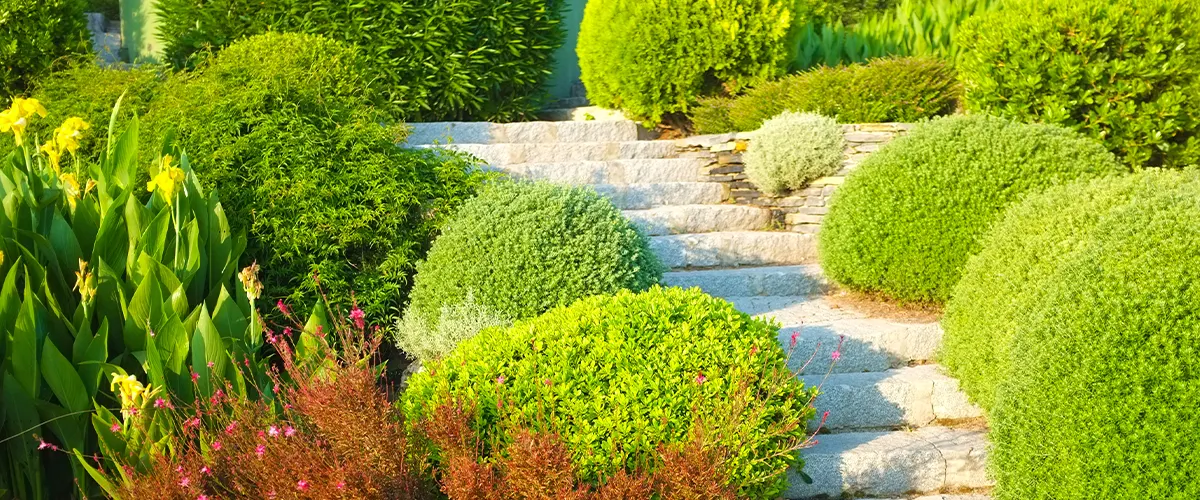 Landscape irrigation is vital to keeping your plants and turfgrass healthy. To design an effective system, you must account for various conditions such as the type of plants being watered, climate conditions, and rainfall amounts.
A sprinkler system is usually required for yard maintenance and any little backyard. It may be above-ground or below-ground, automatic or manual, and designed to water specific regions or the entire park. Other frequent kinds of landscape irrigation include drip irrigation and hand watering depending on your landscaping requirements.
Drainage is an important element of every landscaping project. Water can pool on the surface of the earth, creating excellent breeding conditions for mosquitoes and other pests, and standing water might damage plant life by causing root rot.
You may prevent any problems from occurring by diverting excess water away from your home or other structures before they happen. Your landscape designers can help with creating the best drainage systems for your back yard so that your plants will have plenty of opportunity to grow.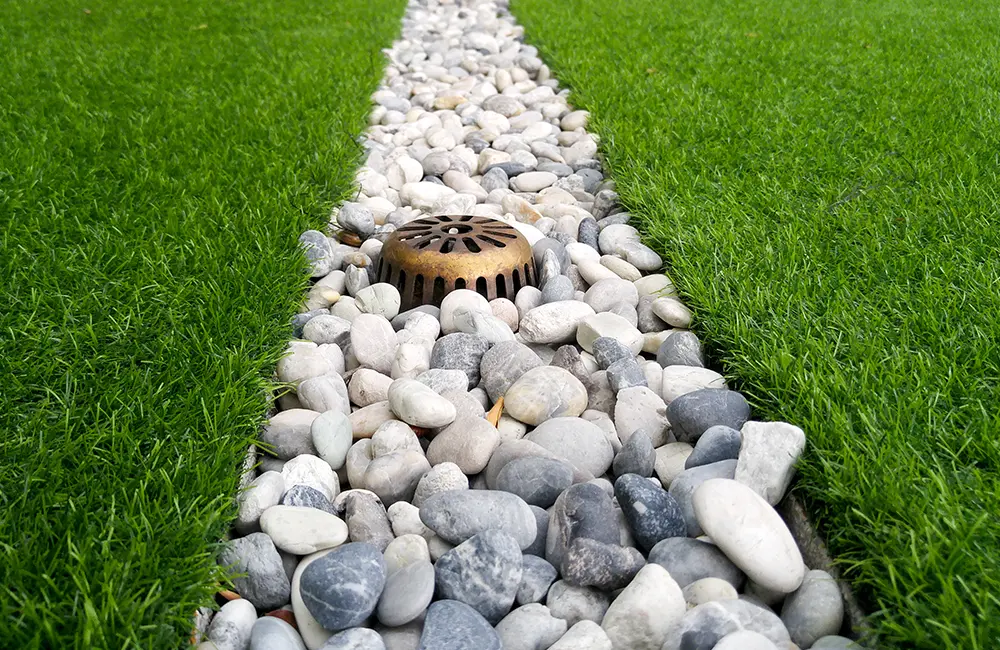 The goal of landscape grading is to direct water away from structures, which helps prevent water damage. This method not only aids drainage but may also create level areas for patios, walkways, and other features while also enhancing the appearance of a property with gentle slopes and lines.
Landscape lighting is a crucial component in landscape design. Landscape illumination may entirely transform the look and atmosphere of your property, making it ideal for unwinding or entertaining friends. There are many various forms of garden lights available, each with its own set of benefits. The following are some prominent categories of landscape lighting:
Solar landscape lighting is an ideal pick for those who want to avoid having to frequently take care of their outdoor lights. These types of lights use solar power, so there's no need to be worried about any wiring or electrical work.
LEDs are becoming increasingly popular among homeowners because of the numerous advantages they provide. LEDs have a significantly longer lifespan than traditional light bulbs and are far more energy efficient, which means you'll be saving money on your power bill in the long term.
By hanging landscape lights, you саn add an еlеgаnt and lovely touch to your yard. You can use these lights to wrap trees in a warm glow and bring attention to certain shrubs or gardening areas. They also create the perfect atmosphere for any outdoor party!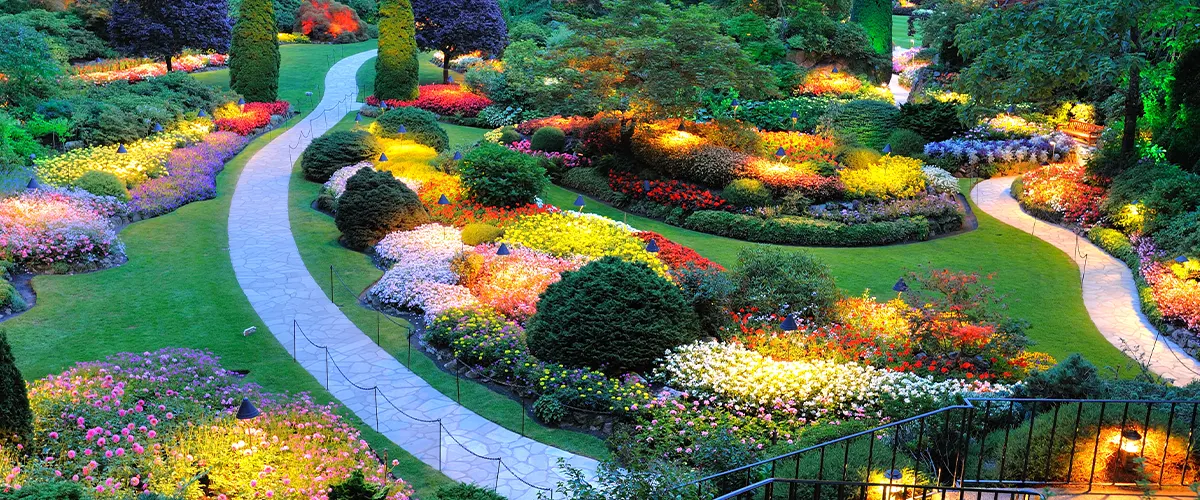 We Make Landscape Architecture Design In Arvada CO Easy
You shouldn't feel pressured to work with a landscape architect. Our process is easy for you so that you can start your design as soon as possible!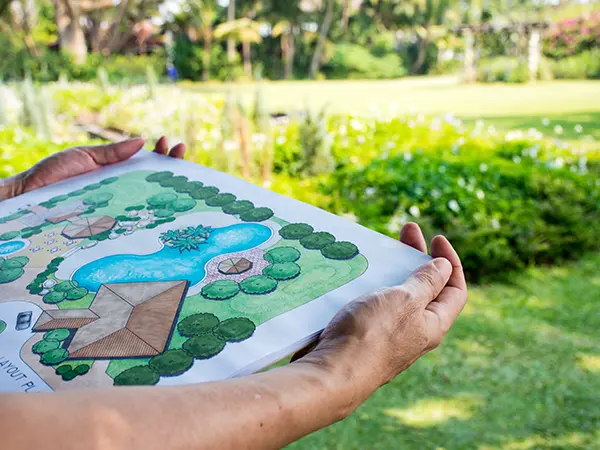 We help you define your vision for your property and your landscape.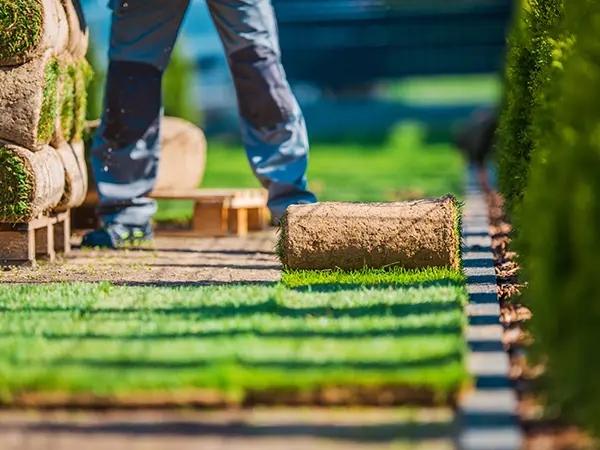 Our in-house team of landscape specialists brings your vision to life.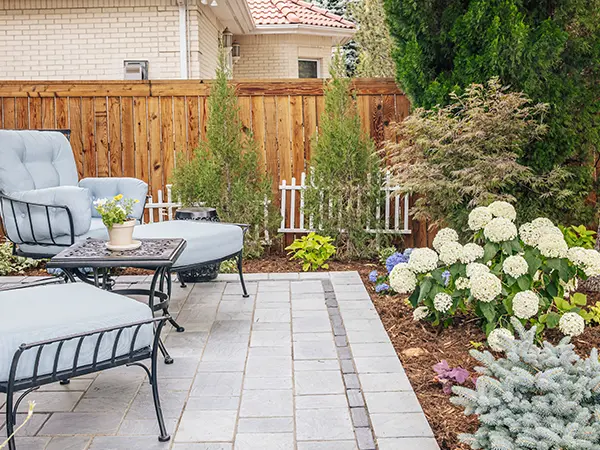 Enjoy a landscape that completely matches your home and your lifestyle.
Frequently Asked Questions
You can choose from our various Arvada landscape design services that fit your budget, starting at $9,000 for a basic design. This already includes planting materials, covering, and a simple irrigation system. If you're willing to spend more, we have an option of over $44,000 which helps enhance your front yard and backyard with a high-efficiency irrigation system along with premium planting materials and xeriscape landscaping.
The time it takes to construct a complete yard varies depending on the season, but7-10 days are typical. The project's start date also hinges on the month or season. Depending upon how intricate the design is, 1 week to 1 month might be needed for your entire yard.
Yes, we are! Only qualified and insured contractors work for us. I've interned with a number of architecture firms in Colorado and studied landscape architecture at Mississippi State University. We're always studying new methods and keeping up with the newest technologies, gadgets, and trends in landscaping design and construction in Arvada, so your following projects will be handled by the best team available.
The Best Time For A Well-Deserved Upgrade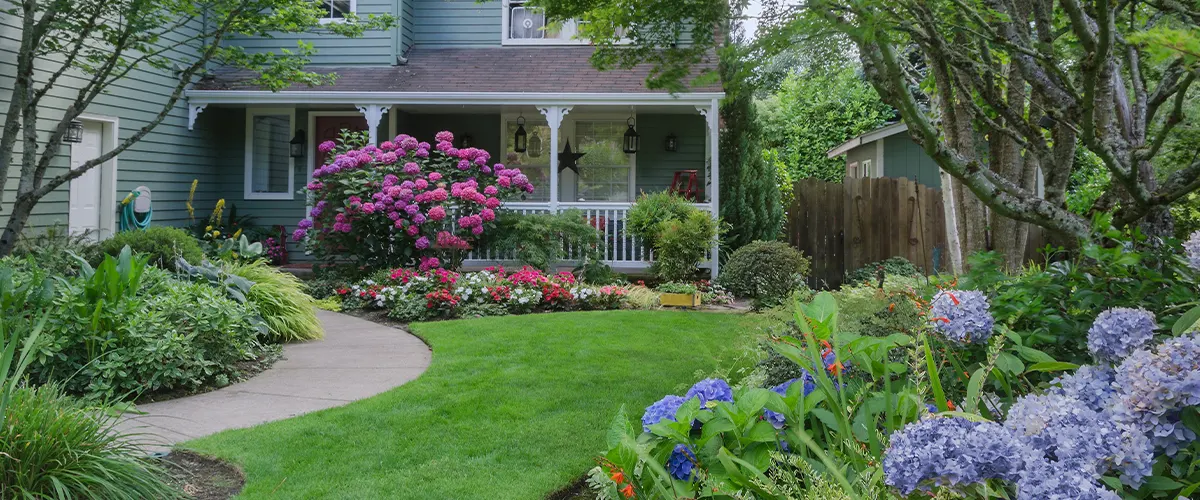 Land Designs by Colton provides a fantastic landscape design service without any stress!
Your Outdoor Space Will Never Look As Good