If you've been looking for a service that caters to landscape design in Denver CO, you're in the right place.
Land Designs By Colton started in 2010 with one mission in mind: to create beautiful outdoor spaces that bring homeowners peace of mind and relaxation.
When you decide to work with us be ready to receive a high level of professionalism and premium service at every step of the project. We always make a point of giving you what you desire and more. From obtaining any permits to picking materials — we'll take care of every aspect of the project with no stress to you.
A Landscape Design Process That Focuses On You
Our ultimate goal is to constantly over deliver and delight you with benefits and advantages that no other landscape designer in Denver offers!
Get Your Landscape Design In Denver CO From A Trustworthy Professional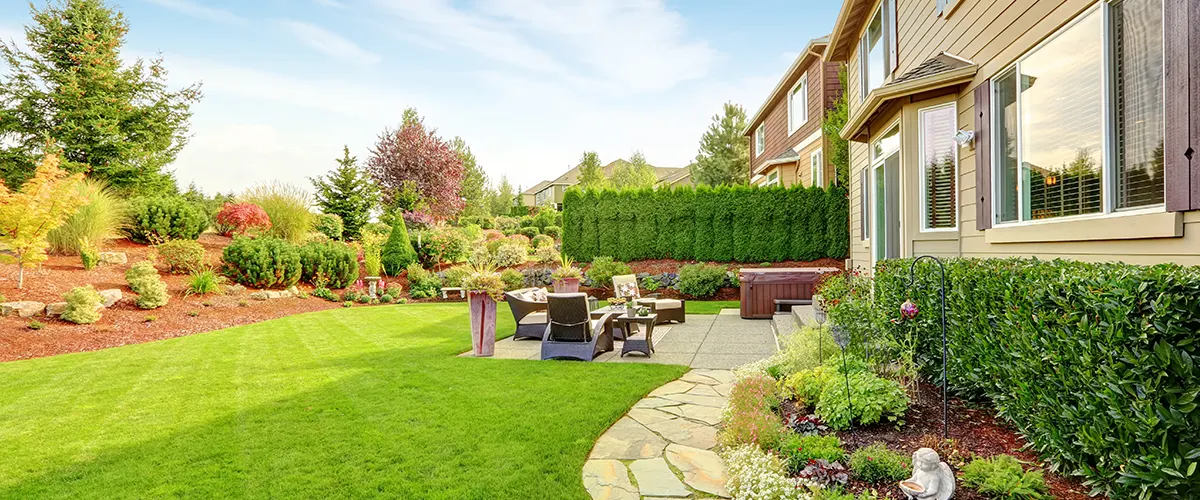 A quality landscape design can improve your home's aesthetic and increase your property value right from the start. At Land Designs By Colton, your landscape design in Denver CO is in the best hands possible.
You'll collaborate with our professional deck craftsmen, and we'll come up with the ideal landscape design that meets your demands and preferences. We'll make certain that your vision stays a top priority throughout the project, and that the end result reflects that.
Create the ideal place to entertain your guests while also celebrating wonderful family dinners outdoors where you may enjoy both nature and social interaction.
Our Customers In Denver Love Their Landscape Design
Jon and Team were great to work with throughout the project. We had a few delays that Jon was more than willing to accommodate, and he was a great professional throughout. Our yard looks phenomenal and we haven't had any follow-up issues since the installation.
Jon also went above and beyond and graveled our backup parking space because he had extra material.
The whole project was completed faster than I anticipated and completely on budget. I would HIGHLY recommend Land Designs to anyone in Denver. Great job and thank you!
John is a pleasure to deal with. His plant knowledge is extensive and his design eye is superb.
He has done many projects for us to include a paver patio, planting beds, garden design/planting and a French drain system, with several more projects scheduled for this Spring.
I recommend John and his company unreservedly.
Type Of Landscape Upgrades And Materials
There are many options for materials and upgrades for your landscape design in Denver CO. We'll go over all of them with you during our on-site consultation, but for now, let's talk about the most popular choices among our customers who chose to undergo this entire project.
Adding trees and plants in a landscape design can add color, texture, and shade to an outdoor space. It can also improve air quality and provide a habitat for wildlife. When choosing trees and plants for a landscape design, it is important to consider the climate and soil type of the area where they will be planted.
For example, evergreen trees can provide a backdrop for other plants, while deciduous trees can provide shade in the summer and sunlight in the winter. Groundcover plants can help to prevent erosion, while flowering plants can add color and interest. By carefully choosing the right plants and trees, it is possible to create a landscape that is both beautiful and functional.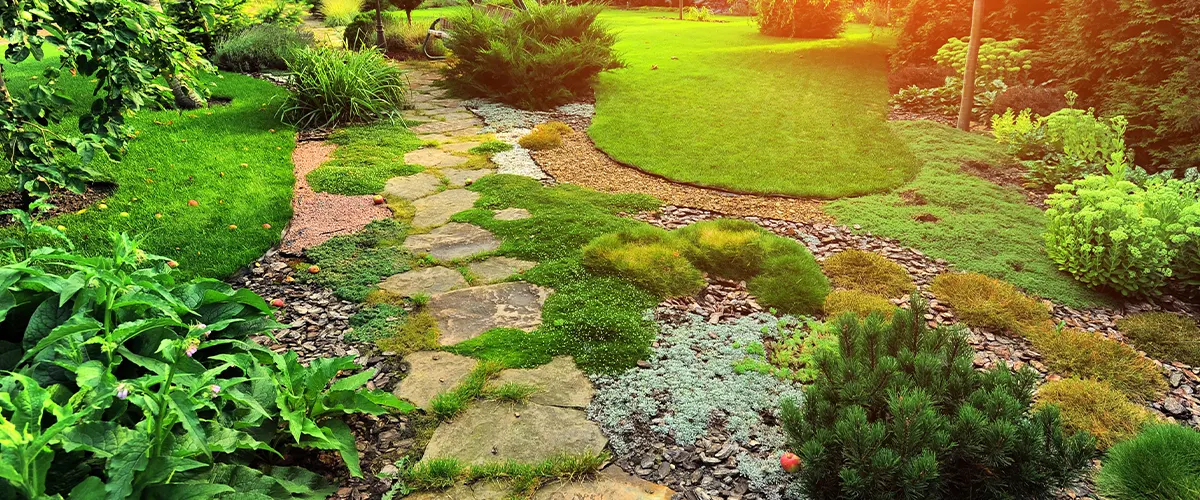 Your decking surface will finish the vibe of your new outdoor space. When choosing the decking material, you'll need to consider aesthetics and functionality, but also cost.
For example, woods like Ipe, mahogany, or teak give your deck an upscale look and a natural vibe as well, but they come at a higher price point. At the same time, pressure treated wood is the most affordable material, but the maintenance costs will add up over the years.
To avoid maintenance costs and intensive maintenance labor, composite decking is the best option. Composite needs no staining, sealing, or frequent repairs like a wood deck does.
Here at Land Designs By Colton, we work with top brands in the composite decking industry like Trex, TimberTech, and Fiberon.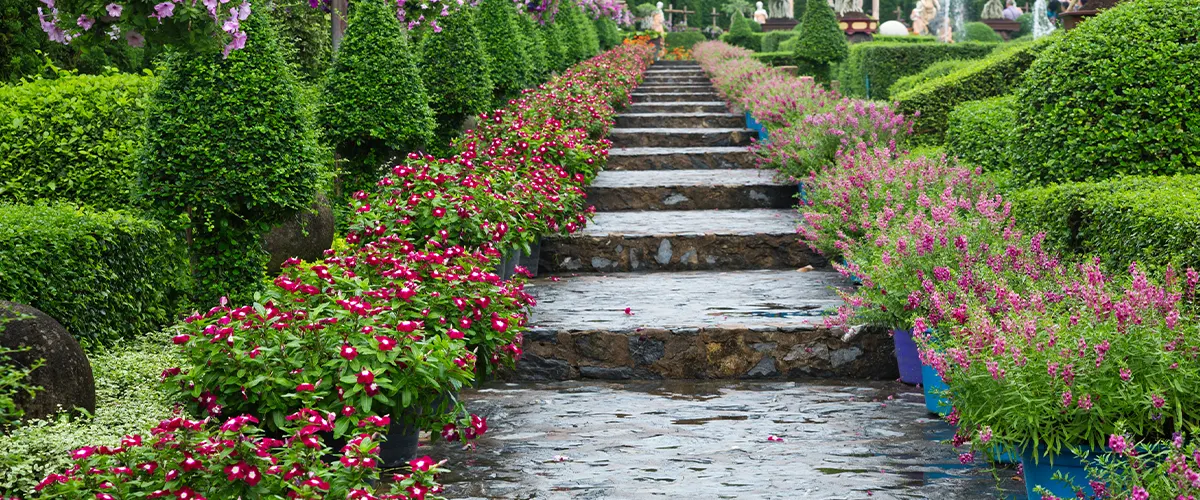 Landscape irrigation is the process of watering plants and turfgrass to maintain a healthy appearance. There are many factors to consider when designing an irrigation system, such as the type of plants being watered, the climate, and the amount of rainfall.
The most common type of irrigation system recommended by a landscape architect is a sprinkler system, which can be either above-ground or below-ground. Sprinkler systems can be automatic or manual, and they can be designed to water specific areas or the entire landscape. In addition to sprinkler systems, other common types of landscape irrigation include drip irrigation and hand watering.
Proper drainage is an important part of any landscape design. Without adequate drainage, water can pool on the surface of the soil, creating conditions that are ideal for breeding mosquitoes and other pests. In addition, standing water can damage plant life by causing root rot. Excess water can also leach away essential nutrients, making it difficult for plants to thrive.
To ensure proper drainage, landscape designers will often install French drains or other underground systems. These systems help to collect and redirect water away from the home or other structures, preventing problems before they have a chance to start.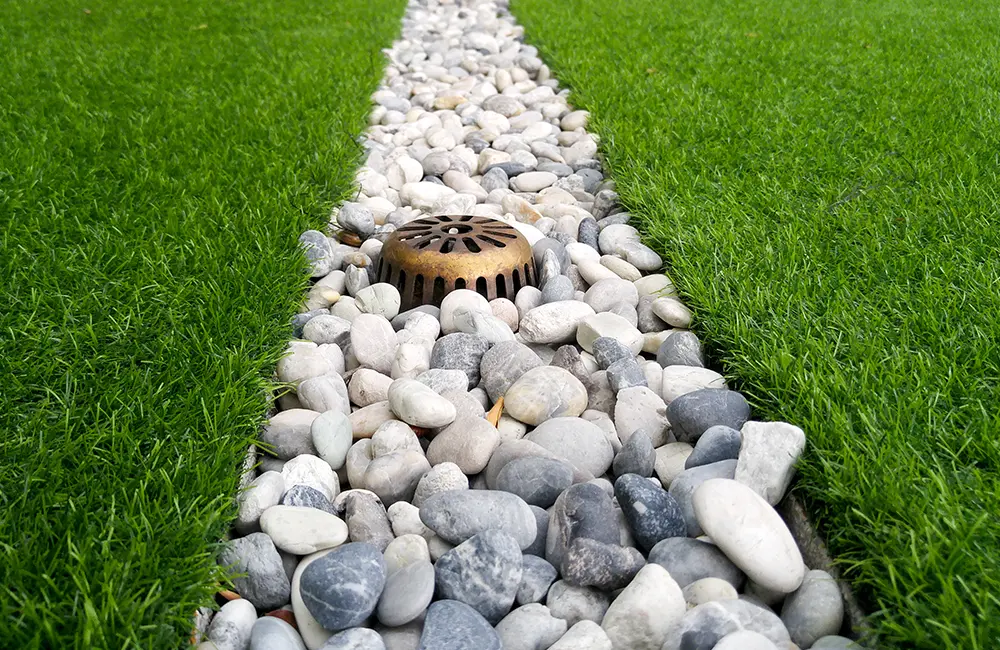 Landscape grading is the process of shaping and sloping the land to improve its drainage. Grading can also be used to create level areas for patios, walkways, and other features. By redirecting water away from buildings and other structures, landscape grading can help to prevent water damage.
In addition, grading can help to improve the aesthetic appeal of a property by creating gentle slopes and contours. When done correctly, landscape grading can be an effective way to enhance both the function and the appearance of your property with minimal landscape maintenance.
When it comes to landscape design, garden lights are a critical part of the equation. Landscape lighting can completely change the look and feel of your property, making it the perfect place to relax or entertain guests.
There are a variety of different types of garden lights to choose from, each with its own unique set of benefits. Here are some of the most popular types of landscape lighting:
Solar landscape lighting is great for homeowners who want a low-maintenance outdoor lighting solution. Solar lights run off of the energy from the sun, so there's no need for any wiring or electrical expertise.
LED landscape lighting is another popular choice among homeowners. LEDs are known for their long lifespan and energy efficiency, meaning they'll save you money in the long run.
Hanging landscape lighting is a great way to add ambient light to your property. Hanging lights can be used to light up trees, shrubs, or other features in your yard. They are a great way to add ambiance to an outdoor party or event.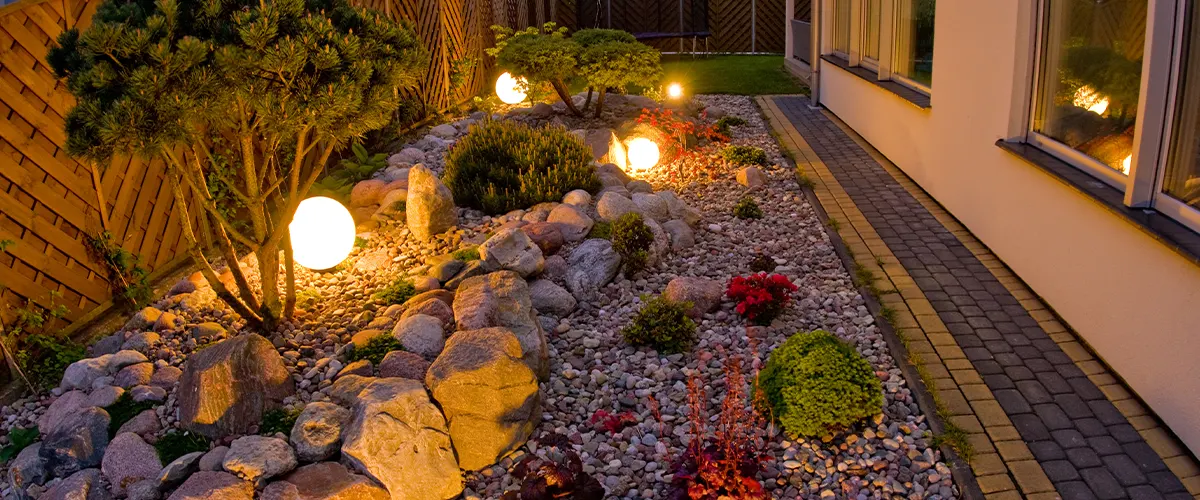 We Make Landscape Architecture Design In Denver CO Look Easy
You don't need to feel any pressure about working with contractors if you want an amazing job done. Our process is simple and easy for you to follow so that you can start your landscape design in Denver CO right away!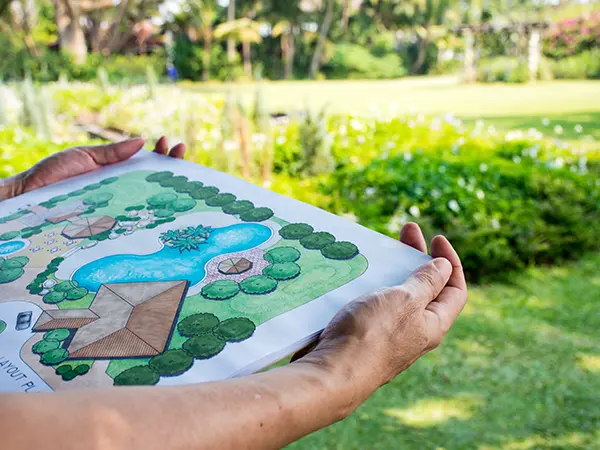 We help you define your vision for your property and your landscape.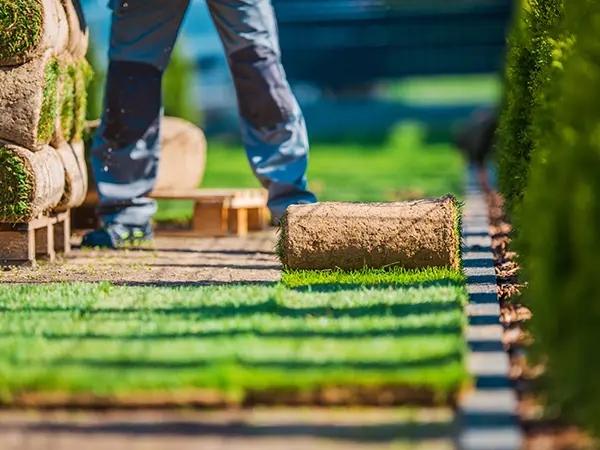 Our in-house team of landscape specialists brings your vision to life.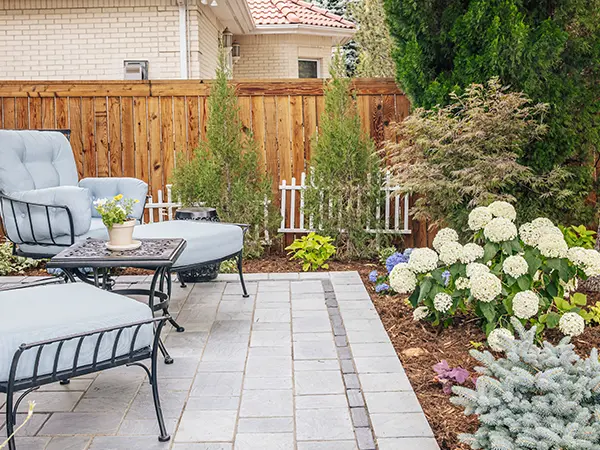 Enjoy a landscape that completely matches your home and your lifestyle.
Frequently Asked Questions
Our landscape design prices start at 9k for a basic design which includes planting materials, covering, and a simple irrigation system. The highest pricing tier for a high-end landscape design in Denver CO can go over $44k. This includes a landscape enhancement service for the front yard and backyard with a high-efficiency irrigation system, high-end planting materials, and xeriscape landscaping.
Seasonality and the time of year can affect how long it takes to install an entire yard, typically anywhere from 7-10 days. The start date for a project also depends on the month or season. The design process can take anywhere from 1 week to 1 month, depending on the level of complexity.
Yes! I have a bachelor's degree in Landscape Architecture from Mississippi State University and have done several architecture internships throughout Colorado.
We're always learning new methods and staying up with the newest technologies, gadgets, and trends in the field of landscape design and construction.
Uplift Your Outdoors With The Best Deck Building In Denver CO!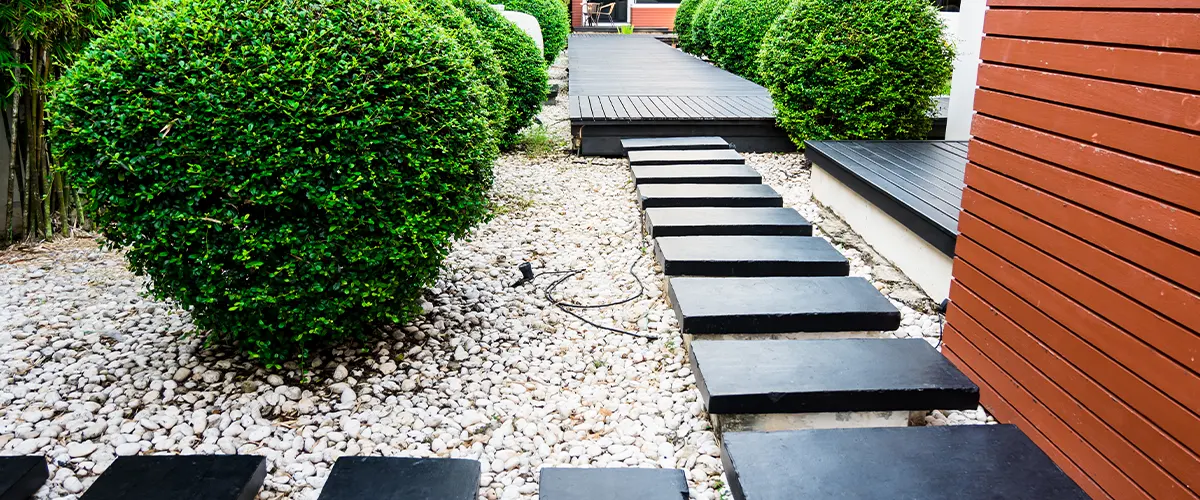 With Land Designs By Colton, you can expect a stress-free journey and an excellent landscape design that will delight your guests! Not to mention you're also getting:
The Best Decision For Your Outdoor Space Awaits You