If you're in need of a quality landscape design service near Lakewood, CO, your search is over! Land Designs By Colton has been reinventing outdoor spaces since 2010 with the goal of providing homeowners with serenity and leisure. We strive to create beautiful environments that bring tranquility and peace of mind for years to come.
When you partner with us, expect to receive expert-level service and excellence at each step of the project. We pledge to provide you with nothing short of what you dream and desire – from securing any necessary permits to selecting materials – we handle every aspect of the task seamlessly and stress-free for your benefit!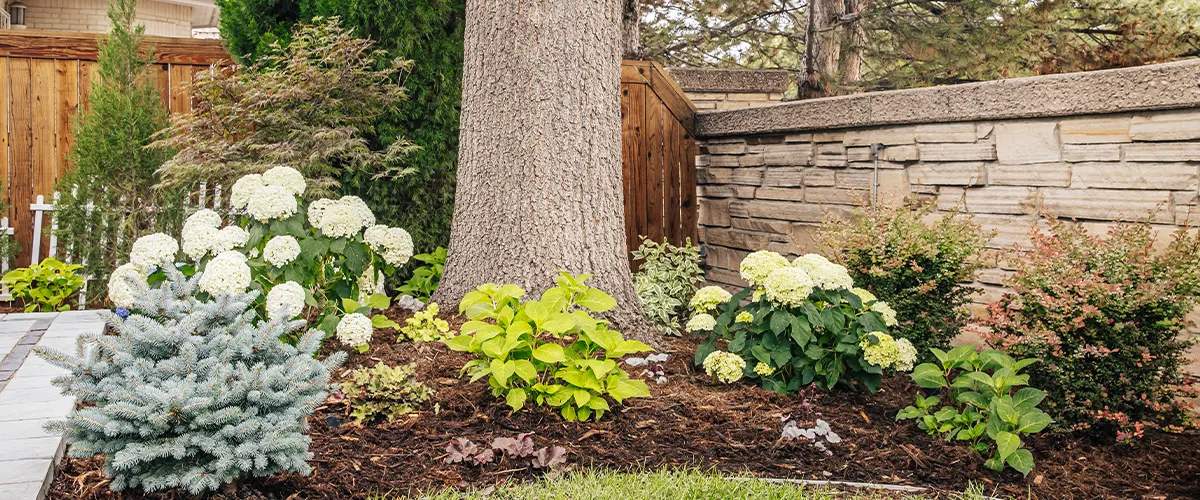 A Landscape Design Project That Sets Your Home Apart
Our ultimate goal is to constantly over deliver and delight you with benefits and advantages that no other landscape designer in Lakewood offers!
Get Your Landscape Design In Lakewood, CO, From A Trustworthy Professional
Transform the visual beauty of your home and instantly increase its value with a stunning landscape design from Land Designs By Colton. With our unparalleled expertise in Lakewood, you can be sure to receive an impeccably-crafted outdoor space that is tailored specifically to meet all of your needs!
When you partner with us, our seasoned deck builders will craft the perfect landscape design that satisfies your needs and wants. At all times during the project, we'll be sure to keep in mind your vision so that it is reflected in the final product. Create the ideal place to entertain your guests while celebrating wonderful family dinners outdoors, where you can enjoy both nature and social interaction.
Find out more about our landscaping services– we can't wait to get started!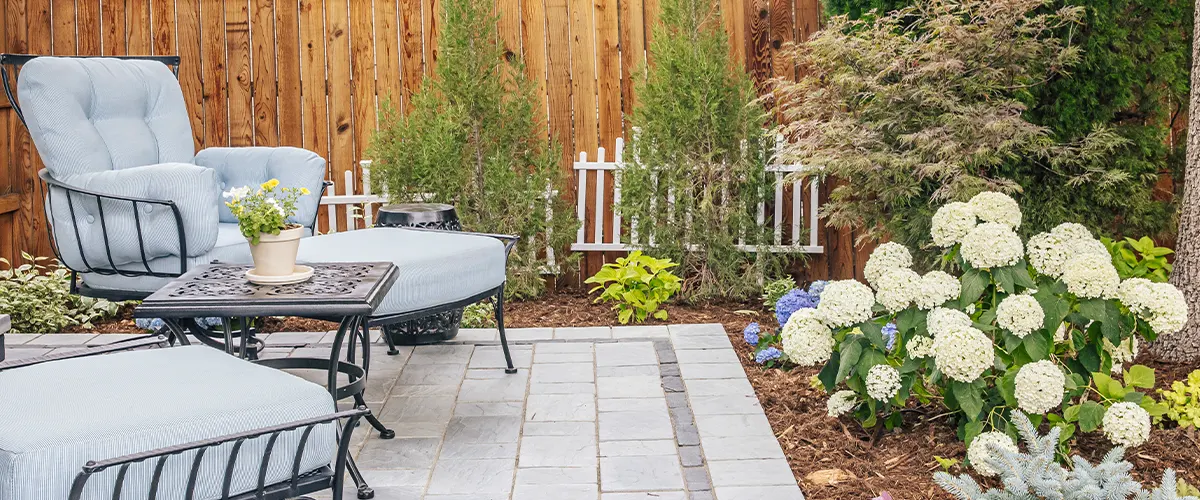 Our Customers In Lakewood Love Their Landscape Design
Jon and Team were great to work with throughout the project. We had a few delays that Jon was more than willing to accommodate, and he was a great professional throughout. Our yard looks phenomenal and we haven't had any follow-up issues since the installation.
Jon also went above and beyond and graveled our backup parking space because he had extra material.
The whole project was completed faster than I anticipated and completely on budget. I would HIGHLY recommend Land Designs to anyone in Denver. Great job and thank you!
John is a pleasure to deal with. His plant knowledge is extensive and his design eye is superb.
He has done many projects for us to include a paver patio, planting beds, garden design/planting and a French drain system, with several more projects scheduled for this Spring.
I recommend John and his company unreservedly.
Type Of Landscape Upgrades And Materials
With a variety of materials and upgrades to choose from for your Lakewood landscape design, the possibilities are virtually endless! During our in-person consultation, we'll explore all of your options together. For now, let's focus on what has been most successful among those who have completed their projects with us.
Designing a landscape with trees and plants serves multiple purposes; they bring vibrancy to your outdoor area while contributing to air quality and acting as a shelter for wildlife. However, when determining the ideal tree or plant for your space, you must consider the aesthetic appeal and the climate and soil where it will be planted. Strategic selection is key!
A well-curated landscape can be beautiful, and selecting the right plants is key. Evergreen trees provide an ideal backdrop for other greenery, while deciduous varieties cast shade in summer and allow light to shine through during winter. Flowering plants add vibrant hues and eye-catching interest, while ground cover helps protect against soil erosion. With careful consideration of every component, any outdoor space has the potential to become a living work of art.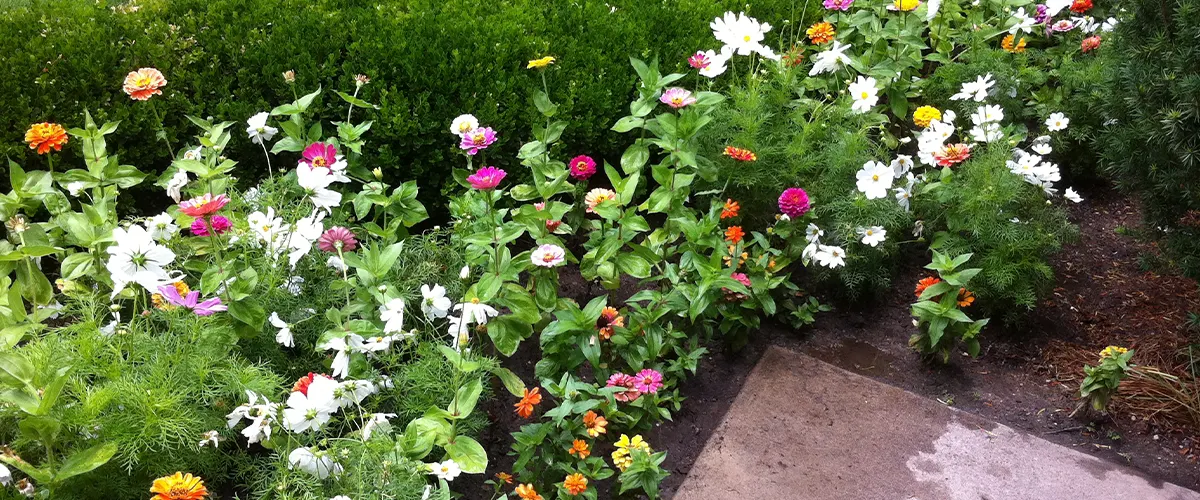 Pavers and stones can transform any outdoor space into a showstopping wonderland. Whether you want intricate granite or simply natural gravel, the possibilities are endless, with patterns and colors that create truly unique designs.
With the right preparation and design, pavers and stonework can last for decades with minimal upkeep. Plus, homeowners are increasingly selecting this option as it adds both beauty and value to their property. As a result, your landscape project will look amazing without sacrificing time or energy in ongoing maintenance efforts!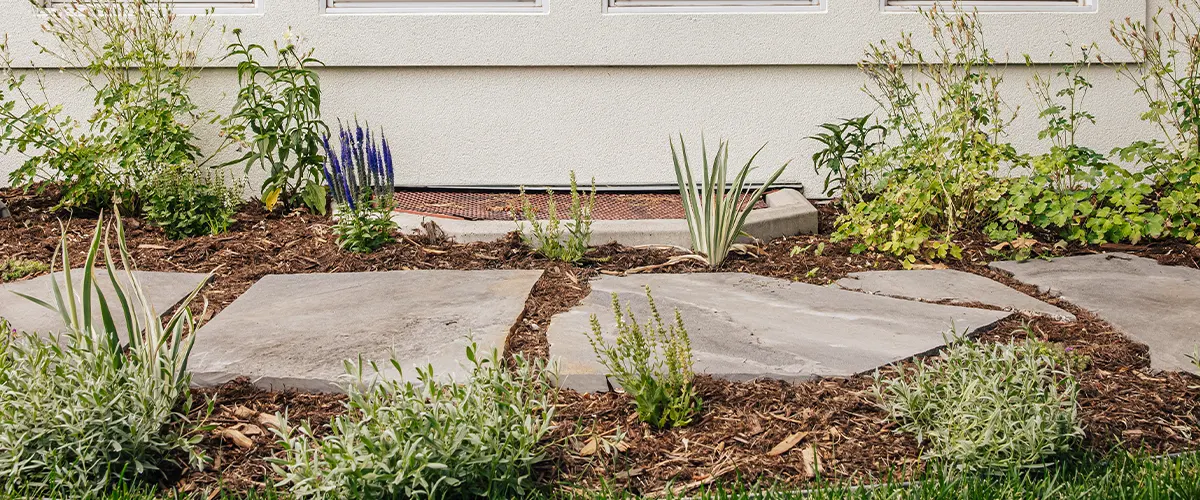 Landscape irrigation is the process of watering plants and turfgrass to maintain a healthy appearance. There are many factors to consider when designing an irrigation system, such as the type of plants being watered, the climate, and the amount of rainfall.
When you are looking for the ideal irrigation system for your landscape, a sprinkler system is typically the best option. Whether it's above or below ground, an automatic or manual design – there is something to fit every situation. By using this type of setup, you can target specific areas of your yard with precision, accuracy, and control. In addition to sprinklers, drip irrigation, and hand watering options provide robust alternatives that may be more suitable in certain situations.
Efficient drainage is vital for any landscaping design. Otherwise, standing water can form on the soil's surface and become an ideal environment for pests such as mosquito breeding. Furthermore, these liquid pools can erode plants' roots by causing root rot while leaching away essential nutrients necessary for their growth and success. Therefore, proper drainage plays a fundamental role in landscape architecture – to keep plant life healthy and prevent invasions from unwelcome critters!
Landscape designers often install French drains or other underground systems to ensure proper drainage. These systems help collect and redirect water away from the home or other structures, preventing problems before they can start.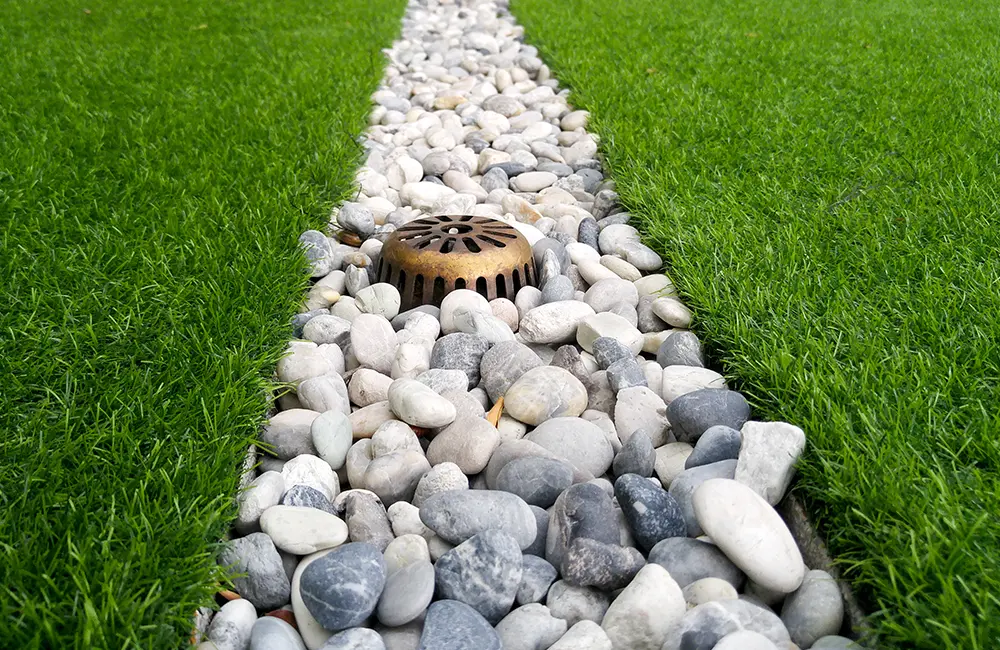 By carefully shaping and sloping the land, landscape grading can redirect water away from buildings, helping to protect against costly damage. Additionally, this process can create level spaces perfect for patios or walkways to add aesthetic appeal. Grading provides a variety of benefits; take advantage of it today!
Furthermore, grading in your landscape can make it look more beautiful and attractive. Landscape grading is an excellent way to bring out the best of your property by creating smooth gradients with minimum maintenance requirements if done correctly. Not only will you be able to improve aesthetic appeal but also its function!
Landscape lighting is an integral component of a successful outdoor design, allowing you to create the perfect atmosphere for entertaining or simplyy unwinding and enjoying your property. Various styles available allow garden lights to transform any space into something stunning and inviting. There are various types of garden lights to choose from, each with its unique set of benefits. Here are some of the most popular types of landscape lighting:
If you're looking for a low-maintenance and cost-effective outdoor lighting solution, then solar landscape lights are your answer! By harnessing the energy of the sun, these smart fixtures require zero wiring or electrical know-how. For those who prefer LEDs, however, they offer a long lifespan combined with unbeatable efficiency – saving you money in both the short and long term.
Illuminate and enliven your outdoor space with the addition of hanging landscape lighting! From adding a touch of ambiance to an evening event to showcasing trees, shrubs, or prized features in your yard, these lights will bring both light and life into your property.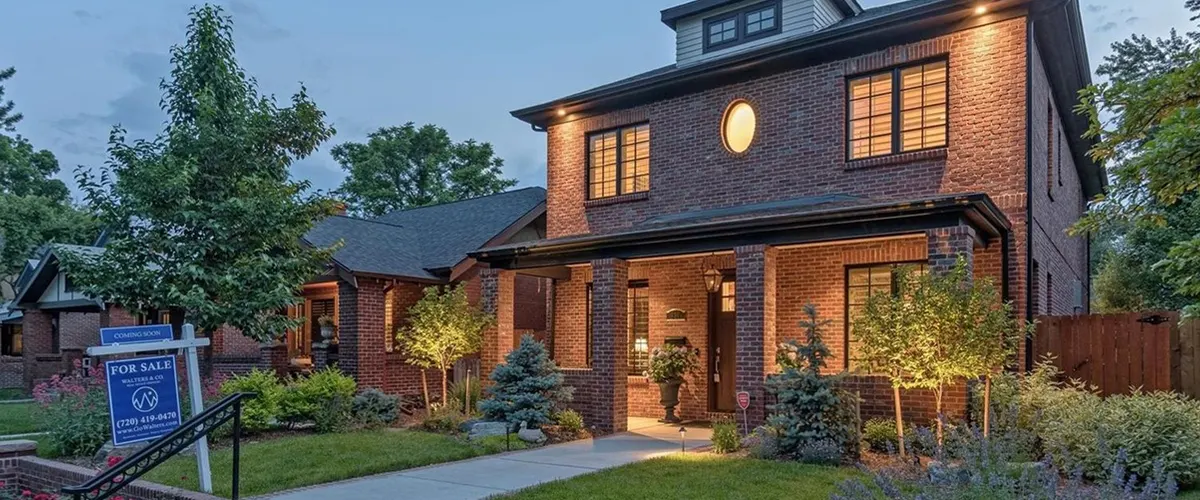 We Make Landscape Architecture Design In Lakewood, CO Look Easy
You shouldn't feel pressured to work with a landscape architect. Our process is easy for you so that you can start your design as soon as possible!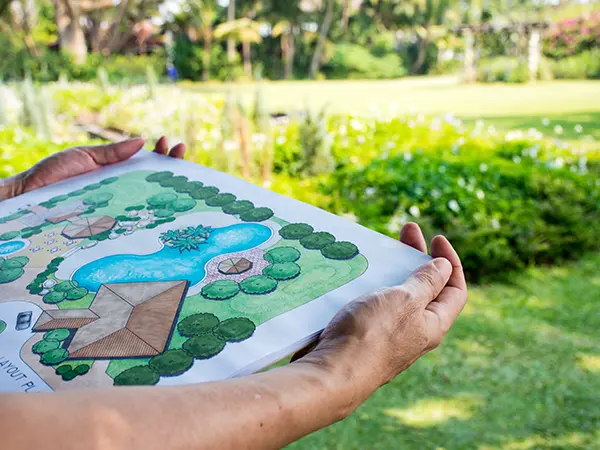 We help you define your vision for your property and your landscape.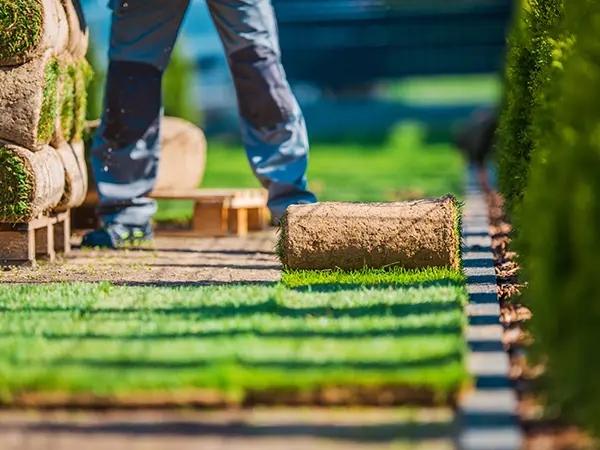 Our in-house team of landscape specialists brings your vision to life.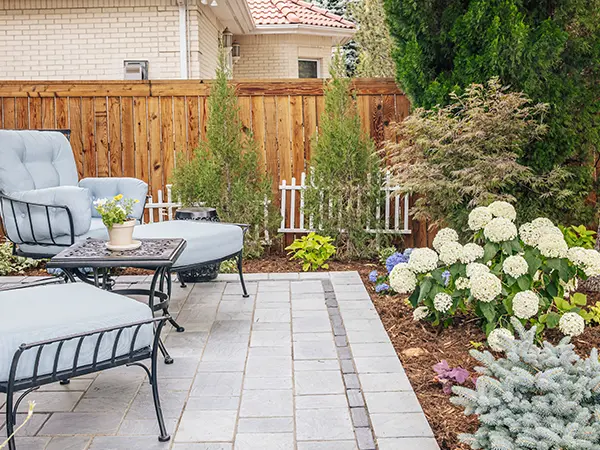 Enjoy a landscape that completely matches your home and your lifestyle.
Frequently Asked Questions
We can provide a magnificent landscape design in Lakewood if you're searching for it! Our introductory price of 9k covers all the basics – from planting materials and soil cover to an efficient irrigation system. However, suppose you're looking for something more lavish. In that case, our highest tier of 44k gives you access to top-notch landscaping services with high-efficiency irrigation systems, superior-quality plantings, and xeriscape designs.
The amount of time it takes to completely install a yard can vary significantly based on the season and length of the year, normally ranging from 7-10 days. The start date for any project may also be affected by the particular month or season in which you are initiating your work. Furthermore, designing such projects incorporates an additional variable – complexity – that sets its own timeline, with results varying anywhere from one week to a full month!
Yes! Only licensed and insured contractors are allowed to work with us. I have a bachelor's degree in Landscape Architecture from Mississippi State University and have done several architecture internships throughout Colorado. We're always learning new methods and keeping up with the newest technologies, gadgets, and trends in landscape design and construction.
The Best Time For A Well-Deserved Upgrade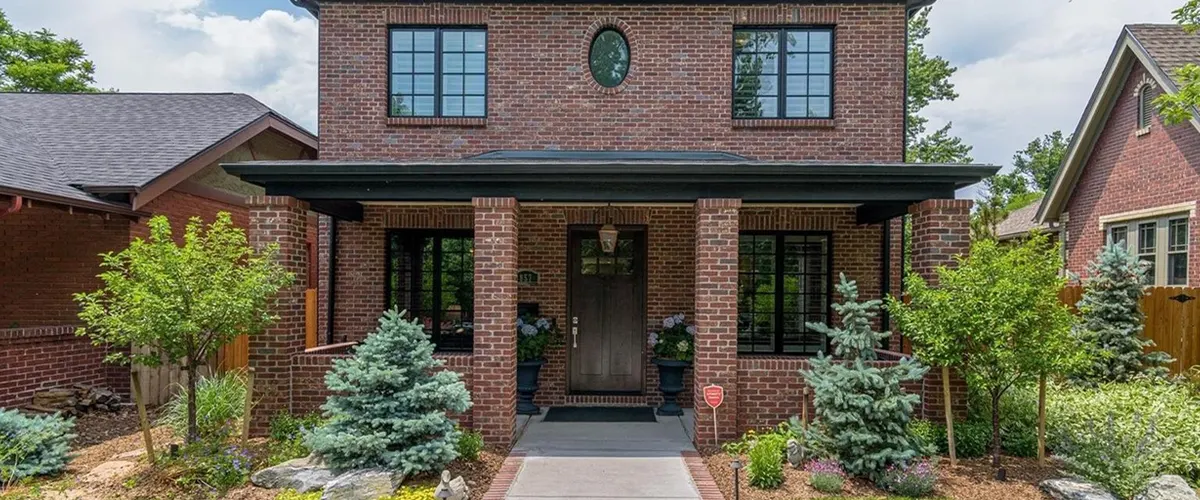 With Land Designs By Colton, you can expect a stress-free journey and an excellent landscape design that will delight your guests!
Your Outdoor Space Will Never Look As Good
Lakewood, Colorado, a vibrant city nestled at the foothills of the Rocky Mountains, offers a unique blend of natural beauty and urban amenities. Known for its picturesque landscapes and outdoor recreational opportunities, Lakewood attracts residents and visitors alike. One of its notable landmarks is the William Frederick Hayden Park on Green Mountain, providing sweeping views of Denver and the surrounding area. The historic Belmar Park stands as a testament to the city's heritage, featuring preserved farm buildings and serene gardens. Additionally, the Lakewood Cultural Center enriches the community with diverse arts and entertainment events. For nature enthusiasts, the Bear Creek Lake Park offers a respite with its sprawling reservoir and numerous trails. As a gateway to both mountain adventures and city conveniences, Lakewood captures the essence of Colorado's captivating spirit.