The Best Landscape Design Service In Littleton, CO
Want to refresh your backyard with a self-sufficient and beautiful landscape design? Here's your chance!
Having a beautiful landscape is a dream for many of the homeowners we worked with in Littleton, CO, and surrounding areas. Maybe you want passer-byes to be amazed by your backyard, or maybe you just want to enjoy your outdoors more and get yourself a place that fills you with pride. 
Either way, we here at Land Designs By Colton can offer you a high-quality and beautiful landscape design that matches your lifestyle. We've built over 250 landscapes, and we're ready to add yours to our list!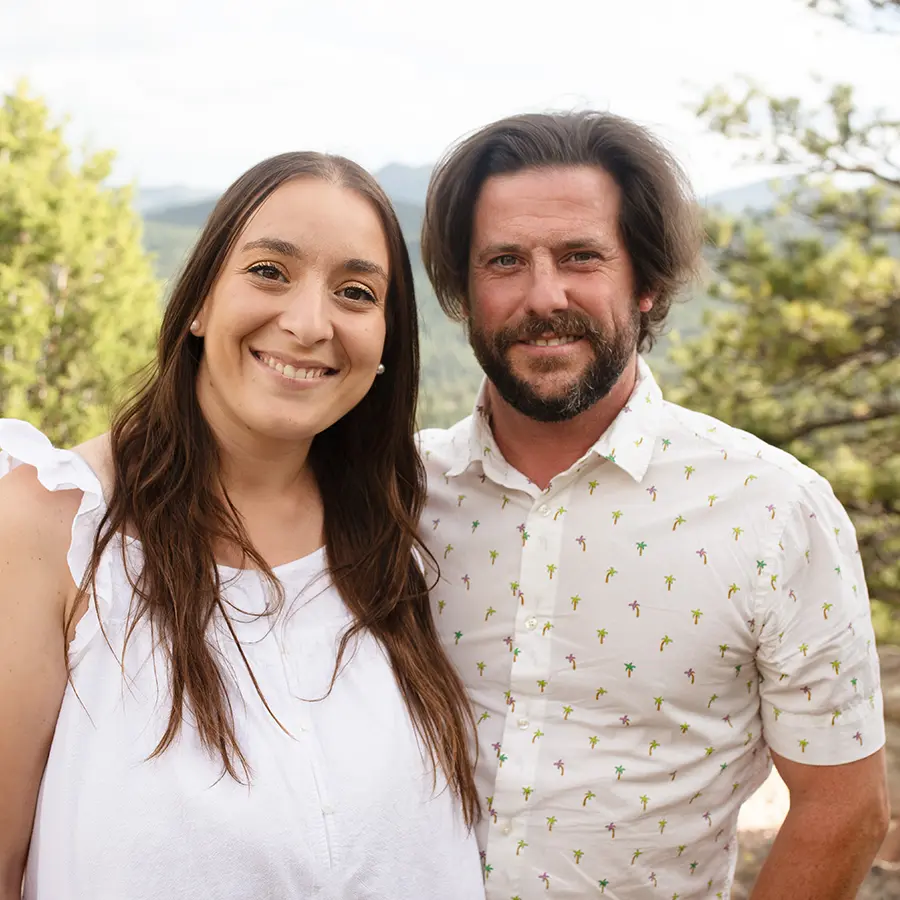 Jonathan and Flavia Colton, owners of Land Designs By Colton
We're Jonathan and Flavia, owners of Land Designs By Colton. In us, you'll find a partner who listens to your vision and creates a space tailored to your and your family's needs. We've been in the landscaping industry for over 10 years, and we've been designing outdoor spaces for more than 25 years. Rest assured, you'll work with a pro that knows this industry inside-out!
A Landscape Designed To Complement Your Lifestyle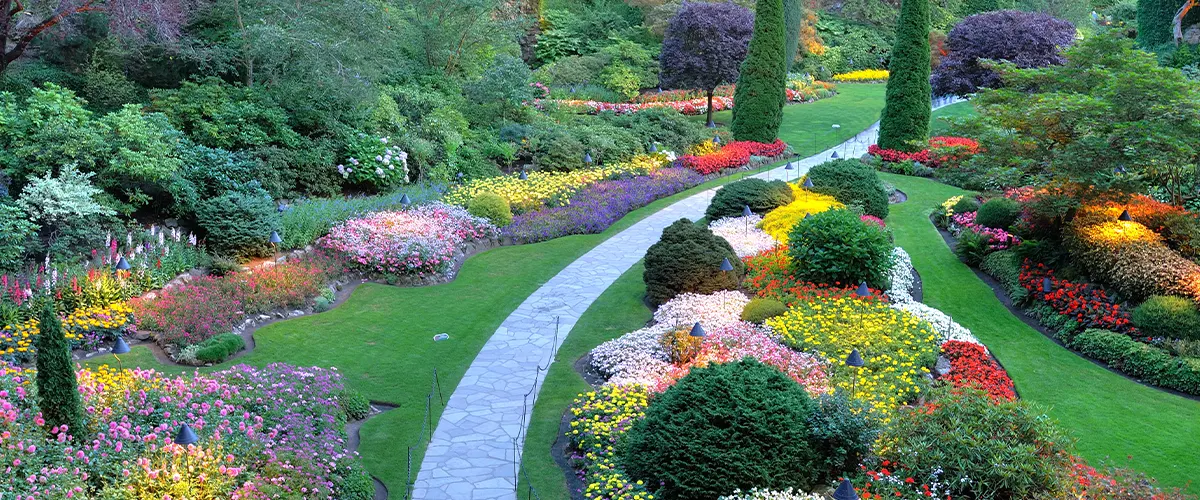 It's highly unlikely that you want a landscape design that everyone else has. With us, you can personalize every little detail of your new outdoor space, and we tailor everything to make it extremely easy to do so. We're going above the industry's standards to see you fully satisfied with our work, so you'll get:
Let's build the perfect outdoor setup with:
Check Out Some Of The Landscapes We've Built
Our portfolio is proof of our commitment and dedication, and it shows you that you can get the same craftsmanship on your own property!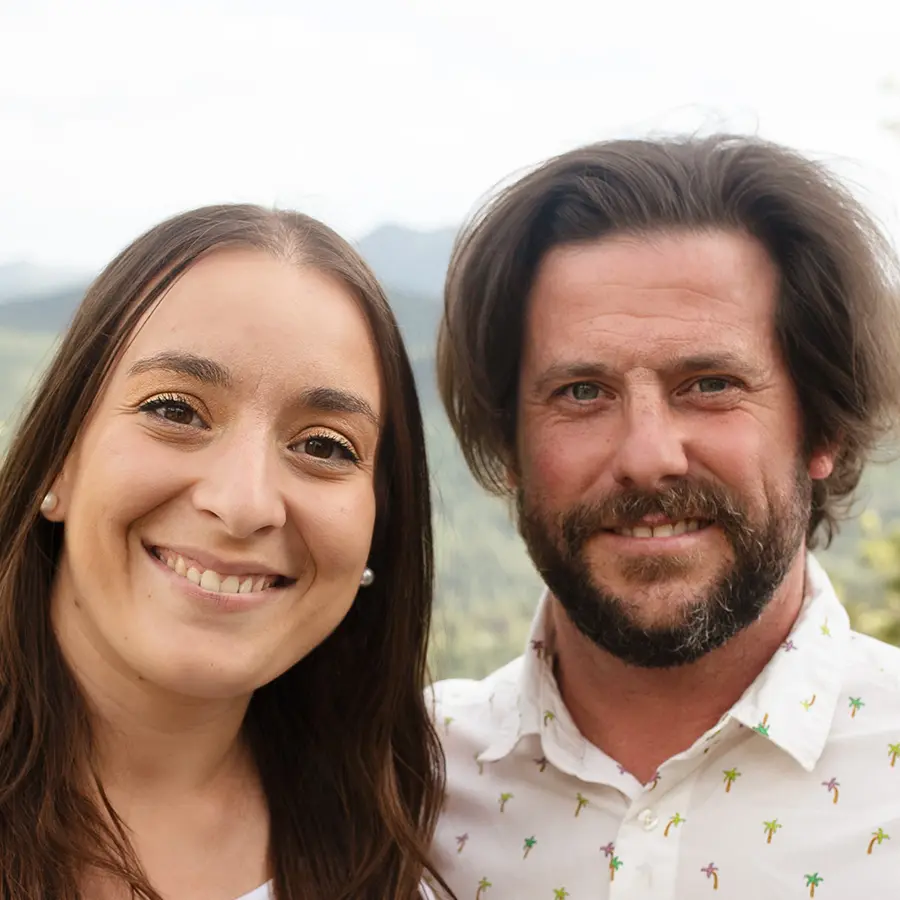 If you've decided to enhance your property's curb appeal with a beautiful landscape design, we're giving you the best chance to do it! Get in touch with us at (720) 580-3677 and ask us anything about your upcoming project.
Your Neighbors Loved Working With Professionals
Our reputation precedes us, and we're often seen as the most trusted partner for homeowners that want to upgrade their outdoor living space. Here's what your neighbors say about working with us.
We are SO happy with our yard that Jonathan and team worked on!! He was amazing to collaborate with and made our dream yard a reality.
Him and his crew were extremely respectful, friendly and always followed through on deadlines. I would highly recommend Jonathan for any project.
I've been very happy working with Jonathan so far.
He recently installed an irrigation system and sod for me. The work was well done and he and his team were easy to communicate with and very helpful. Looking forward to continuing to work with him as I finish my yard.
Landscape Design Cost In Littleton, CO
A full landscape enhancement focused on fixing what you already have going on in your front yard will be around $20k. Starting from scratch costs around $150k, and it includes fire features of at least $10k, grill areas that go around the same price, patios, plants, trees, outdoor furniture, pergolas, water features, and much more!
| Landscaping Elements | Average Cost |
| --- | --- |
| Patio | $8 to $20 per square foot |
| Deck | $15 to $55 per square foot |
| Pergola | $20 – $60 per square foot |
| Pathways | $8 to $22 per square foot |
| Landscape curbing or edging | $988 to $1,611 per project |
| Water fountain or waterfalls | $1,141 to $3,692 per project |
| Trellis | $60 and $350 per linear foot |
Before
After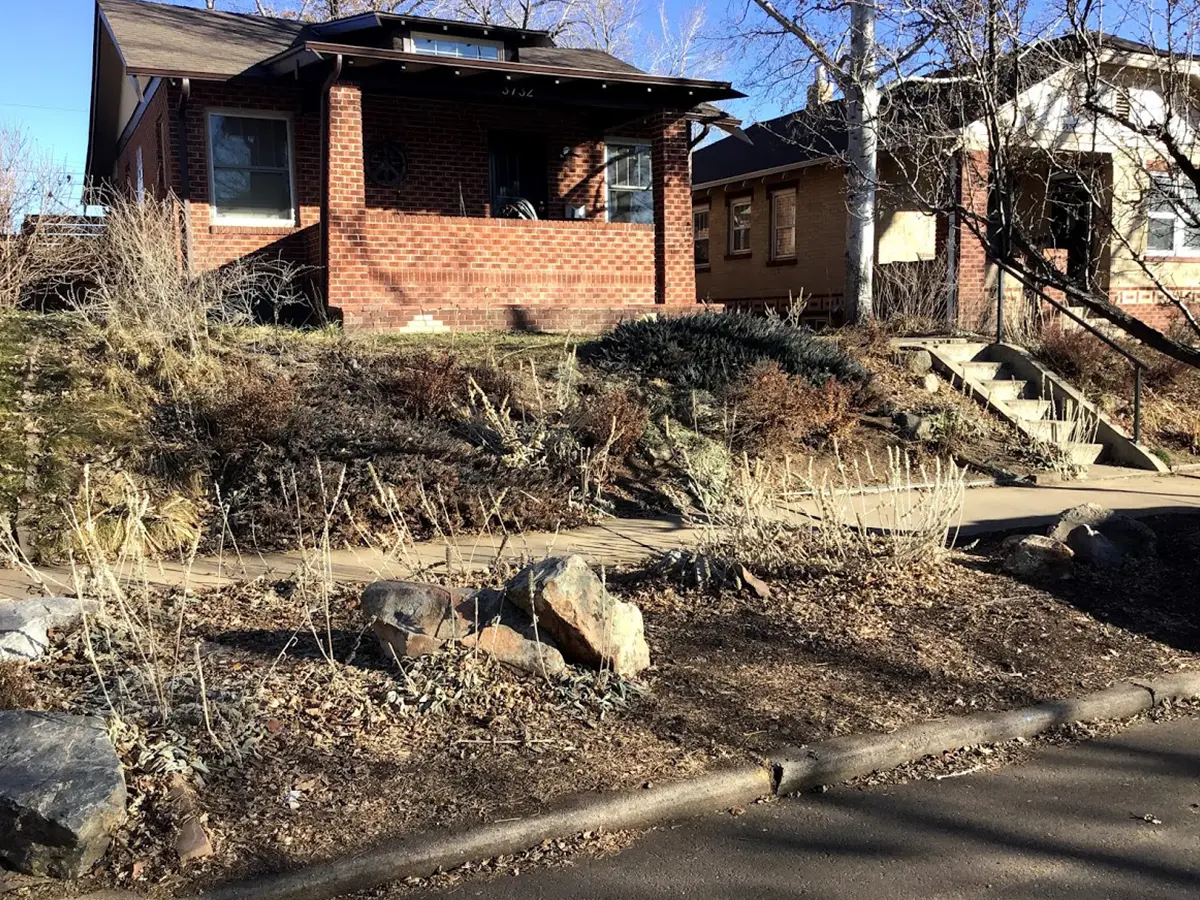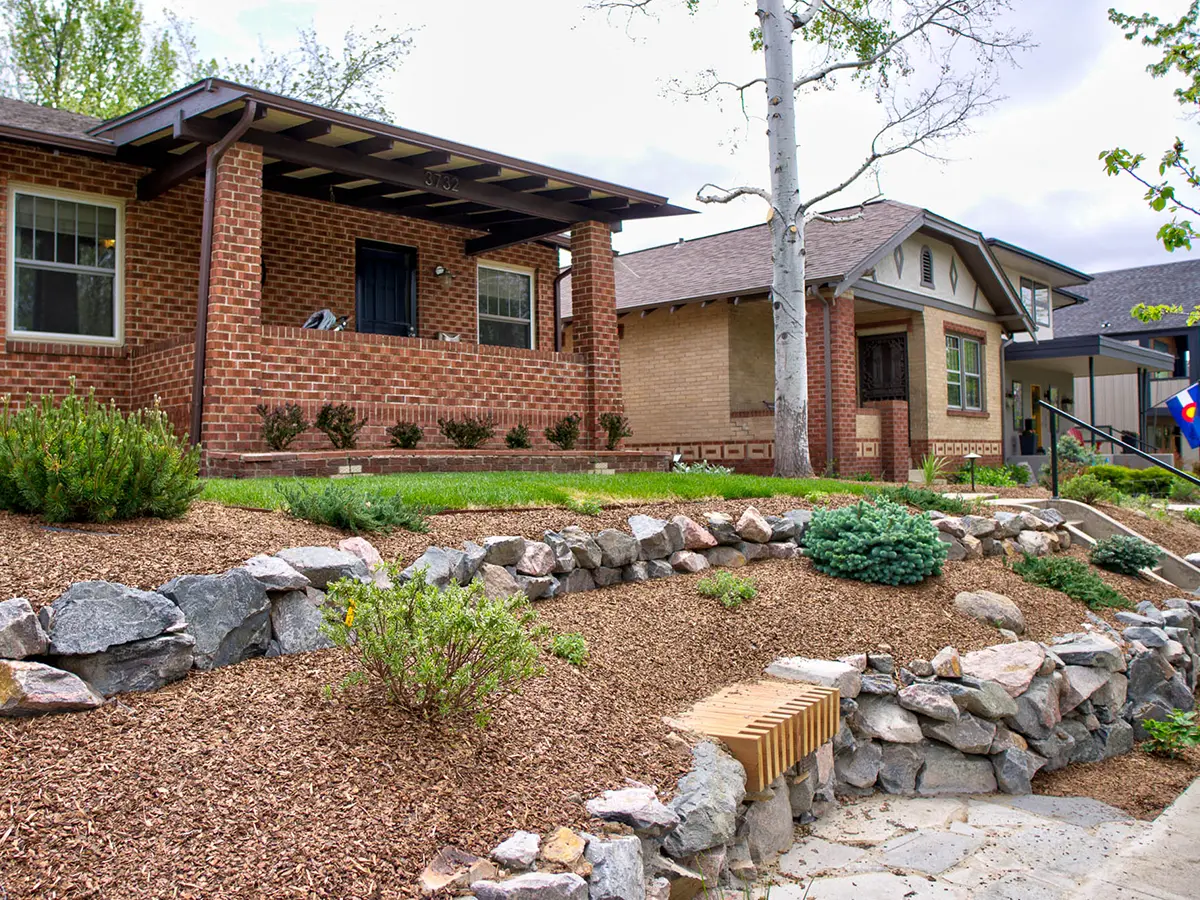 Front & backyard renovation in Littleton, CO
This large landscaping project included:
 The project was quoted at $48k, where the most expensive items were building the retaining walls with integrated seating and lighting, at $10k.
* Note that the prices above are mere estimates, and your project will most likely be priced differently. The numbers don't include the labor fees either, which are usually the biggest expense in a project of this scope.
At Landscape Designs By Colton, we tried to make it as easy as possible to start your project with us. We'll find a budget that works for your needs and make sure to deliver a quality product without sacrificing anything from its quality.
We're Taking Care Of Everything For You!
Landscape designs can be huge projects that take months and thousands of dollars, but they can easily be manageable if you're working with someone that values your time and money. Below, we've addressed the two most common concerns homeowners have when undertaking a landscaping project.
We've worked on landscapes ranging from as low as $20k to as high as $200k. No matter your budget, we can collaborate to find a solution that fits your needs. Plus, we have various financing options available to help you achieve your goals without breaking the bank.
Our utmost priority is to respect the timeline we provided you with and ensure you're getting your landscape built on time, on budget, and without sacrificing anything from its quality or beauty.
Enjoy A Seamless Landscape Design Process
You'll enjoy a simple process that really focuses on your comfort and well-being. It's a 3-step journey that gives you total control over every aspect of your project so that everything matches your preferences, needs, and lifestyle. Here's how it's going to go…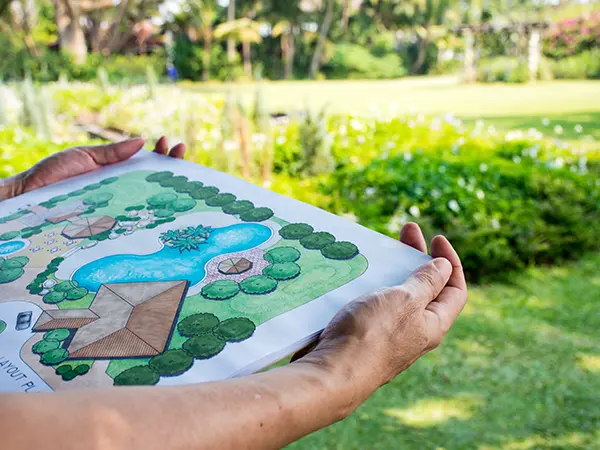 Let's partner up to design the perfect backyard or front yard for your property!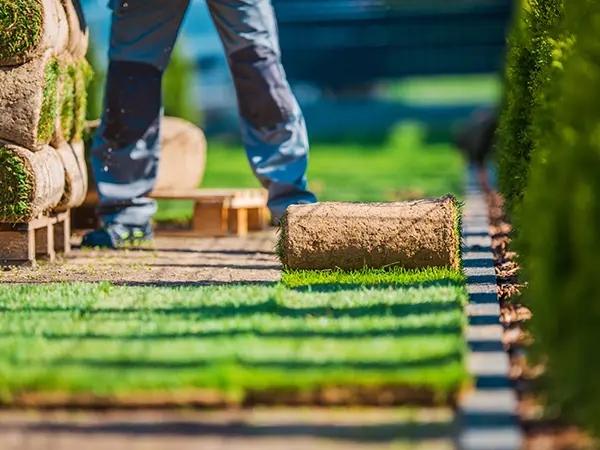 As soon as you've decided on the materials, we get to work according to our schedule.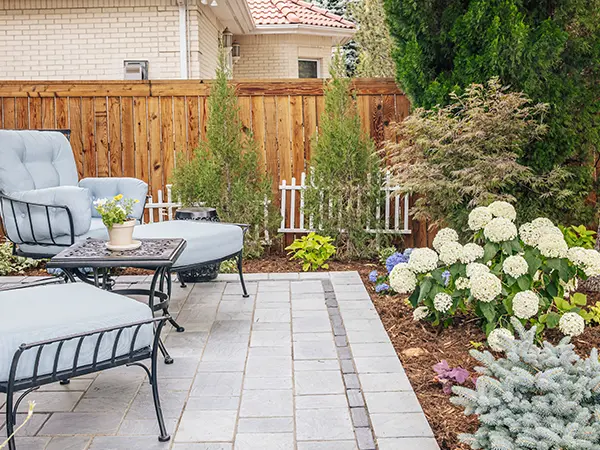 Fire up the grill in your new outdoor space and throw the best family gathering ever!
World-Class And Functional Landscape Designs In Littleton, CO
Get yourself a landscape design that complements the rest of your home and boosts your property's value in ways you've never thought possible. We're guaranteeing you a complete landscaping service that takes care of everything for you, so you can sit back, relax, and enjoy watching your vision come to fruition.
If you're ready to get this awesome upgrade, give us a ring at (720) 580-3677 or request a free quote from the button below!
Colton and his team did a great job cleaning up our landscaping, adding new plantings and repairing our pathways. They showed up for 3 days in a row and finished the project as expected.
I've been very happy working with Jonathan so far.
He recently installed an irrigation system and sod for me. The work was well done and he and his team were easy to communicate with and very helpful. Looking forward to continuing to work with him as I finish my yard.
Other services you might be interested in:
Littleton, Colorado, nestled at the foot of the stunning Rocky Mountains, is a city rich in both history and natural beauty. 
The city is home to significant landmarks such as the Littleton Historical Museum, which offers a captivating glimpse into the area's past with its 1860s farm and 1890s urban planning. The Hudson Gardens, a beautiful 30-acre non-profit botanical garden, provides a feast for the eyes with its dazzling display of flora, while the Bemis Public Library, known as the hub of knowledge for the community, is a prime attraction for book lovers. Littleton, CO, is the perfect place to get a landscape design!