Having a lush, green lawn is the pride of every Colorado homeowner. Achieving it can be quite a challenge due to different types of grasses and varying seasonal needs in this region. 
In this article, we'll guide you on when and how to fertilize your lawn effectively for optimal results. So stay tuned, your dream lawn is just a read away!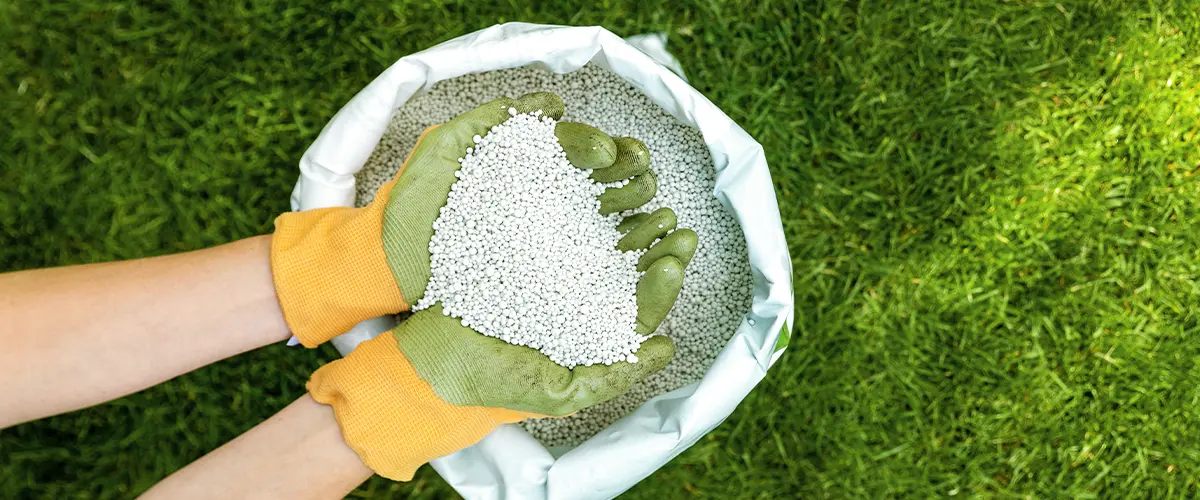 When to Fertilize Your Lawn in Colorado
Understanding the ideal time to fertilize your lawn in Colorado is crucial for its health and lushness. For cool-season grasses, early spring and late fall present perfect timings for feeding.
Recognizing the type of grass on your lawn helps you stick to an appropriate fertilization schedule. Keep track of the changing seasons because each one has specific feeding requirements that benefit your lawn's growth.
Don't forget: timing is everything when it comes to achieving a greener, more vibrant yard in Colorado.
Timing for Cool-Season Grasses
Cool-season grasses flourish best during two key growth periods in Colorado – in the spring and fall. The right time to apply your first dose of fertilizer is typically during early spring, just as the grass shows signs of green-up. This helps stimulate root development, recover from winter damage, and prepare for a vigorous growing season ahead.
Likewise, fertilizing again during September supports optimal performance throughout fall while fortifying against harsh winter conditions. Consistent timing ensures your cool-season grasses receive necessary nutrients at their most active stages, leading to a vibrantly lush lawn all year round.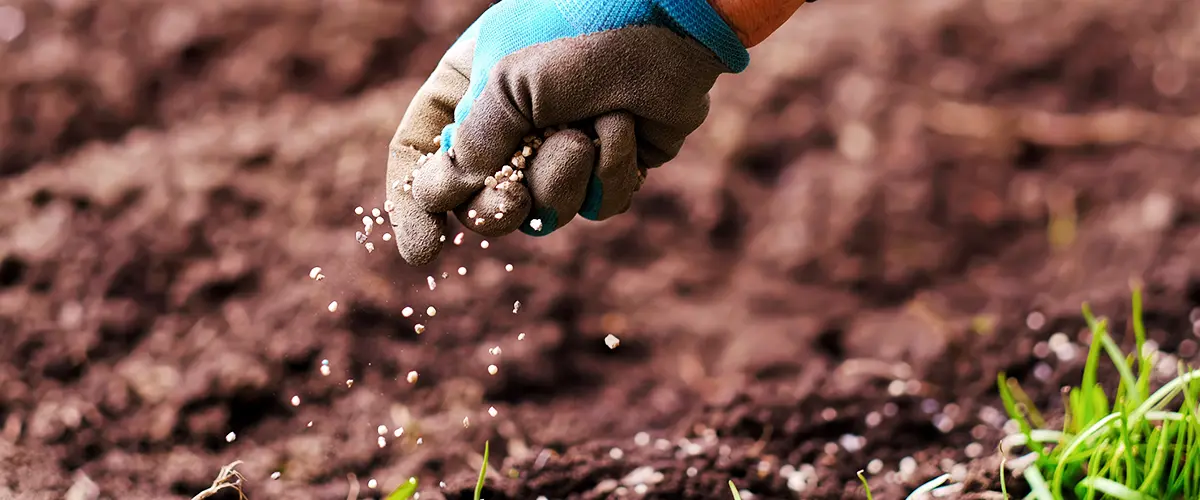 Types of Grasses in Colorado
Colorado's diverse climate supports a variety of grass types. Homeowners have several options when choosing the perfect grass for their lawns.
Kentucky Bluegrass: This cool-season grass is popular due to its high tolerance for foot traffic and beautiful deep green color.
Tall Fescue: Known for its resistance to drought, disease, and pests, tall fescue flourishes in Colorado's varying temperatures.
Fine Fescue: Great for shady areas of your lawn, fine fescue needs less mowing compared to other types.
Perennial Ryegrass: This type germinates quickly and provides a rich green color, making it a favorite among homeowners.
Bentgrass: Commonly used on golf courses because of its ability to withstand heavy foot traffic.
Buffalo Grass: A native grass species in Colorado that requires minimal maintenance and water, considered an eco-friendly option.
Recommended Fertilization Schedule
Colorado's climate requires a specific and well-timed approach to lawn fertilization. Following the recommended fertilization schedule can help you maintain a lush and green lawn throughout the year.
| Month | Task |
| --- | --- |
| March - April | Apply slow-release nitrogen fertilizer. This helps to kickstart your lawn's growth after the Winter season. |
| May - June | Apply a fertilizer with a high phosphorus content. This encourages strong root development and prepares the lawn for the hot Summer months. |
| July - August | No fertilization is necessary during these months. Focus on watering and mowing your lawn adequately. |
| September - October | Apply another round of slow-release nitrogen fertilizer. This replenishes nutrients lost during Summer and prepares the grass for the cold Winter months ahead. |
| November - February | No fertilization is necessary during these months. Your lawn will be dormant during this period. |
Remember to adjust this schedule slightly depending on the specific weather patterns each year. Also, always follow the manufacturer's instructions when using fertilizers.
Choosing the Right Fertilizer for Your Colorado Lawn
Understanding the nutrient analysis of different fertilizer options is crucial to select one that fits your lawn's needs.
In Colorado, slow-release fertilizers often work best, gradually supplying essential nutrients over time. Organic options can also be beneficial, providing nutrients while improving soil structure and microbial activity.
Carefully evaluate these choices to ensure the health and vibrancy of your lawn in Colorado.
Your lawn's nutritional requirements are key to fostering a healthy, lush environment. Nutrient analysis is thus essential to determine the exact composition of the fertilizers that your lawn requires. Here's a simple table that breaks down what each nutrient does:
| Nutrient | Purpose |
| --- | --- |
| Nitrogen (N) | Promotes leaf growth and gives your lawn its characteristic green color. |
| Phosphorus (P) | Necessary for root development and helps with plant maturation. |
| Potassium (K) | Aids in overall plant health and disease resistance. |