If you want a professional outdoor living spaces contractor in Englewood CO, then look no further than Land Designs By Colton. We started our company in 2010 with one goal: to create gorgeous outdoor spaces that provide homeowners with peace of mind and relaxation.
By partnering with us, you are guaranteed to receive outstanding service every step of the way. We always exceed our client's expectations and take pride in doing so. Let us manage the project from start to finish while you sit back and relax– we will take care of acquiring permits, ordering materials, and anything else necessary to make your vision come true.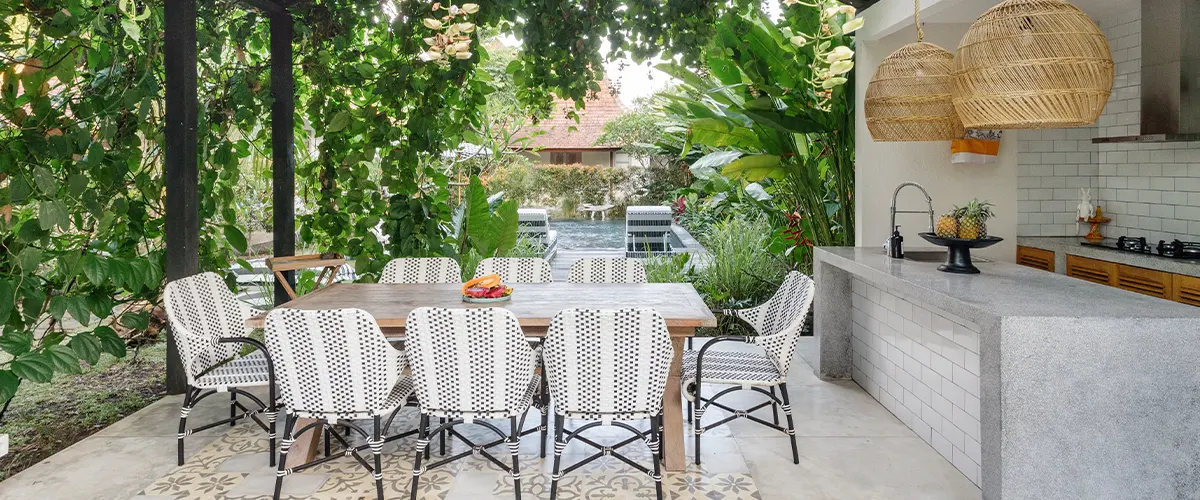 An Outdoor Living Space Project That Sets Your Home Apart
Our ultimate goal is to constantly over deliver and delight you with benefits and advantages that no other outdoor contractors in Englewood CO offer!
Get Your Outdoor Living Spaces In Englewood CO From A Trustworthy Professional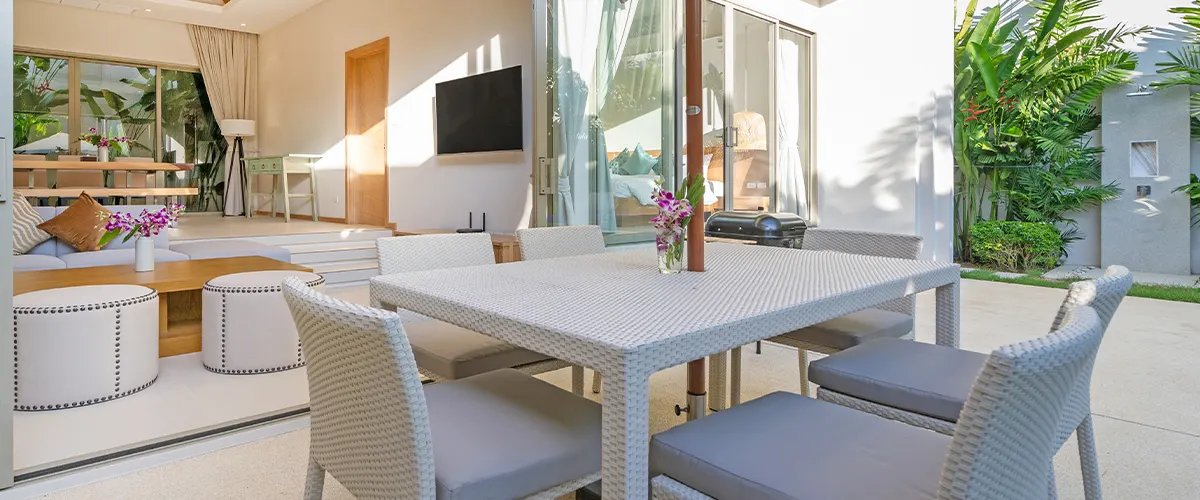 Working with the professional deck builders at Land Designs By Colton in Englewood Colorado, you can increase your home's aesthetic and property value.
We'll create a vision for your ideal space together while taking into account everything you want and need. We'll also keep your vision as our top priority from start to finish so that the final product is an exact reflection of what you had envisioned.
Create the ideal place to entertain your guests while also celebrating wonderful family dinners outdoors where you may enjoy both nature and social interaction.
Our Customers In Englewood Love Their Outdoor Living Spaces
Jon and Team were great to work with throughout the project. We had a few delays that Jon was more than willing to accommodate, and he was a great professional throughout. Our yard looks phenomenal and we haven't had any follow-up issues since the installation.
Jon also went above and beyond and graveled our backup parking space because he had extra material.
The whole project was completed faster than I anticipated and completely on budget. I would HIGHLY recommend Land Designs to anyone in Denver. Great job and thank you!
John is a pleasure to deal with. His plant knowledge is extensive and his design eye is superb.
He has done many projects for us to include a paver patio, planting beds, garden design/planting and a French drain system, with several more projects scheduled for this Spring.
I recommend John and his company unreservedly.
Type Of Upgrades And Materials
There are many options for materials and upgrades for your outdoor living spaces in Englewod CO. We'll go over all of them with you during our on-site consultation, but for now, let's talk about the most popular choices among our customers who chose to undergo this entire project.
Flowers and plants provide an instant transformation to any outdoor living space – making it more visually appealing, inviting, private, secluded, etc. They also serve as natural purifiers of the air while attracting local wildlife.
There are endless possibilities when incorporating flowers and plants into your outdoor living area – whether you opt for potted plants or a detailed floral display. Let your imagination run wild!
When choosing trees and plants for a landscape design, it is important to consider the climate and soil type of the area where they will be planted. For example, evergreen trees can provide a backdrop for other plants, while deciduous trees can provide shade in the summer and sunlight in the winter. Groundcover plants can help to prevent erosion, while flowering plants can add color and interest.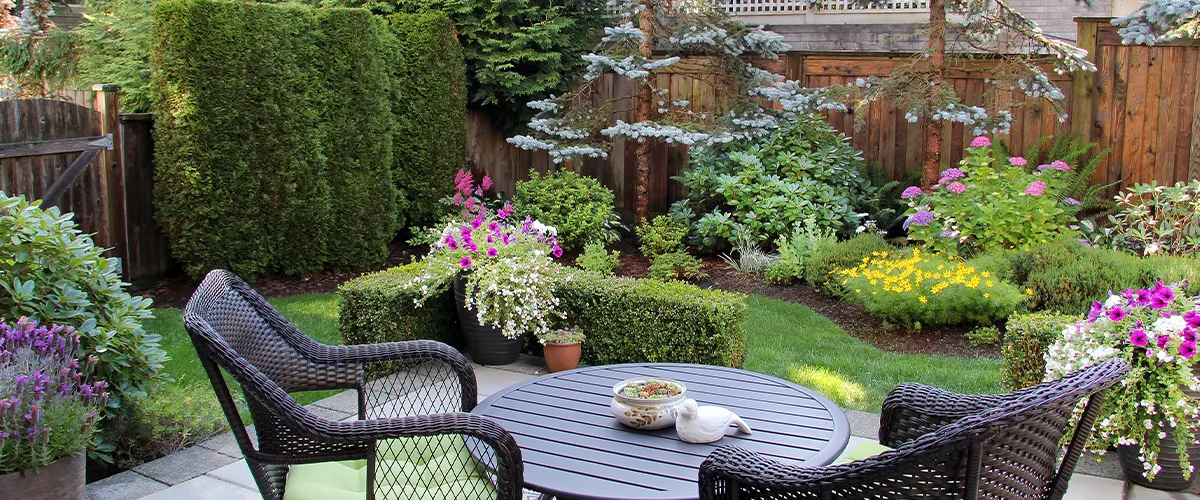 Stones and pavers are stunning, one-of-a-kind ways to add originality to any outdoor area. Design possibilities for patterns and colors are endless, and the materials themselves can be anything from gravel to intricately carved granite. Best of all, once they're installed, stonework requires practically no maintenance—with proper planning by landscape architects, it can last for ages with hardly any TLC at all!
As a result, more homeowners are choosing pavers or stonework as an investment that will incrementally increase their property value while adding beauty to their entire landscape project.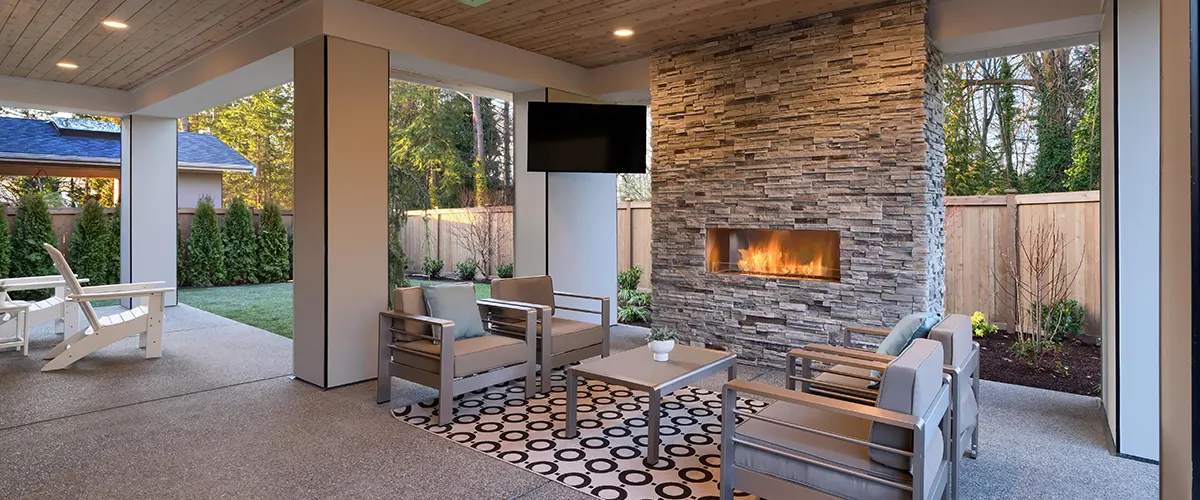 Outdoor furniture is essential for many homes. It allows homeowners to enjoy their yards and gardens to the fullest. There are many different types of outdoor furniture available on the market, from traditional patio furniture to more modern designs. No matter what your personal taste is, there is sure to be a type of furniture that will suit your needs.
Choosing the right outdoor furniture doesn't have to be a headache. You should first think about the material, making sure to get something that can weather well if you don't want to constantly maintain it. Secondly, measure the area where you'll put the furniture so that it doesn't look cramped or too spread out. By following these tips, you're guaranteed to find the piece(s) that fit both aesthetically and physically with your home sweet home.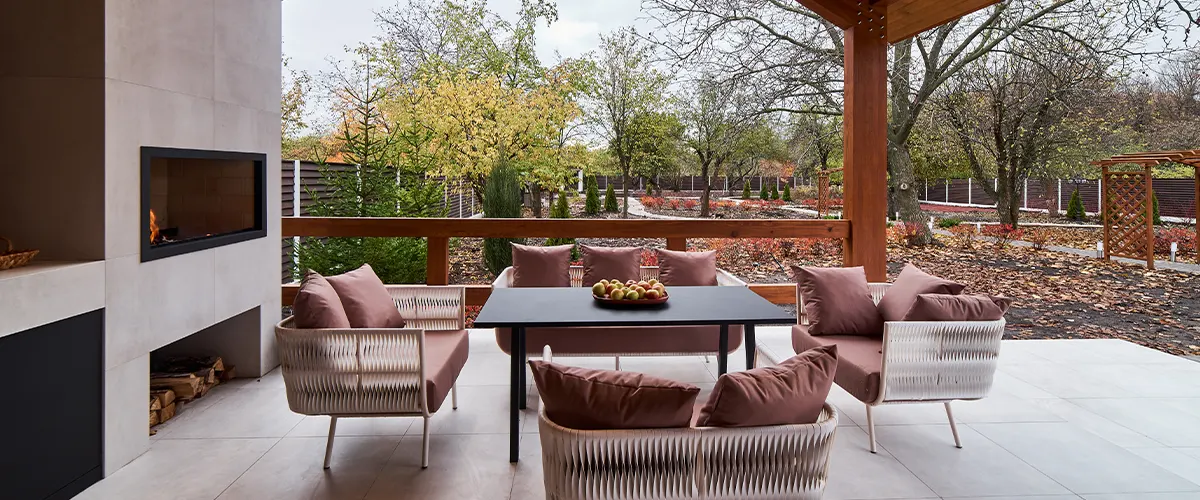 Outdoor living spaces, such as sundecks, are becoming more and more popular among homeowners who want to enjoy their surroundings while also extending their living space. Sundecks are usually built on top of an existing porch or patio, and they come with a bunch of advantages. For example, they provide a great spot for entertaining guests or just relaxing in the sun. Additionally, sundecks can increase the value of your home by expanding your outdoor living space.
If you're considering adding a sundeck to your home, there are a few things to keep in mind. First, you'll need to decide on the size and shape of your deck. Then, you'll need to choose the materials you want to use. And finally, you'll need to hire a contractor to build your deck. With careful planning, you can create an outdoor living space that will be enjoyed for years to come.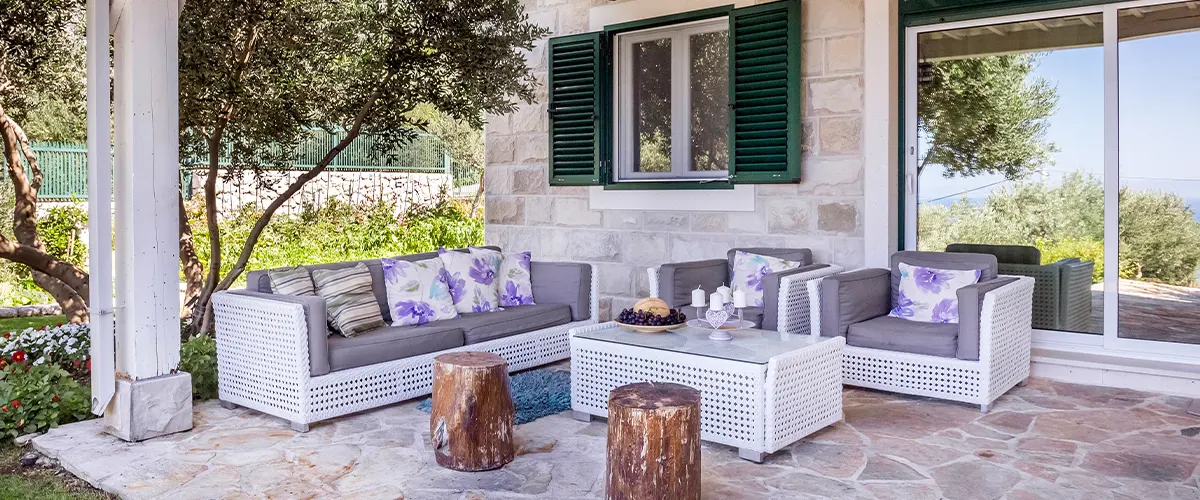 Lighting is an important aspect of any outdoor living space. Not only does it provide a sense of safety and security, but it can also help to create a warm and inviting atmosphere. There are a number of different types of outdoor lighting available, and the best option will depend on the specific needs of the space.
Task lighting is ideal for work areas or places where people will be performing activities. Accent lighting can help highlight features like architectural details or landscaping, while general lighting provides overall illumination. When choosing to light an outdoor living space, it's important to consider the desired atmosphere. With careful planning, the right lighting can help create a truly magical space.
A water feature is a beautiful addition to any outdoor living space. It can be as simple as a wall fountain or as elaborate as a koi pond. A water feature can bring the serenity of nature into your backyard oasis and provide a focal point for your landscaping. The sound of moving water can be very calming, and the sight of fish or other aquatic creatures can be quite relaxing.
A water feature can beautifully and tranquility enhance your outdoor living space–but only if it's well-researched and planned for! Otherwise, it may end up as an eyesore amongst your lovely landscaping.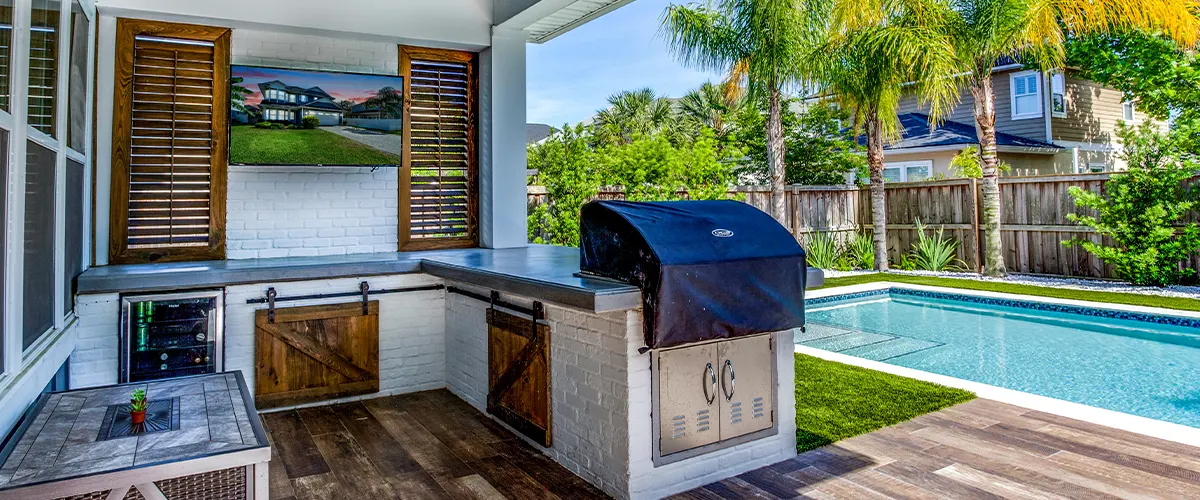 We Make Outdoor Living Spaces In Englewood CO Look Easy
You don't need to feel any pressure about working with contractors if you want an amazing job done. Our process is simple and easy for you to follow so that you can start your project in Englewood CO immediately!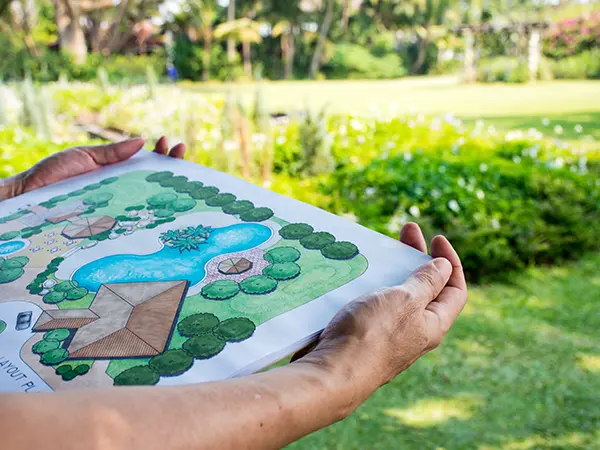 We help you define your vision for your property and your landscape.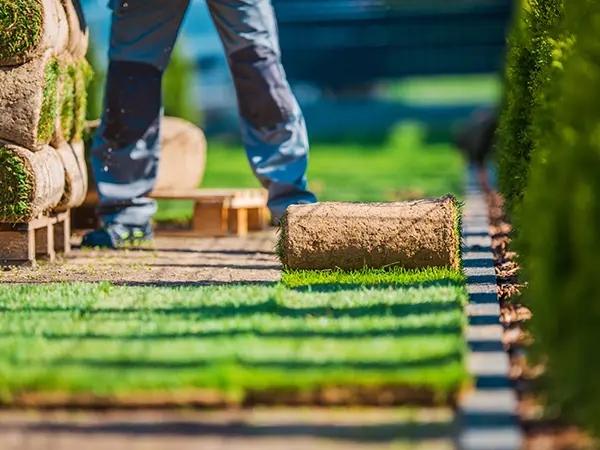 Our in-house team of landscape specialists brings your vision to life.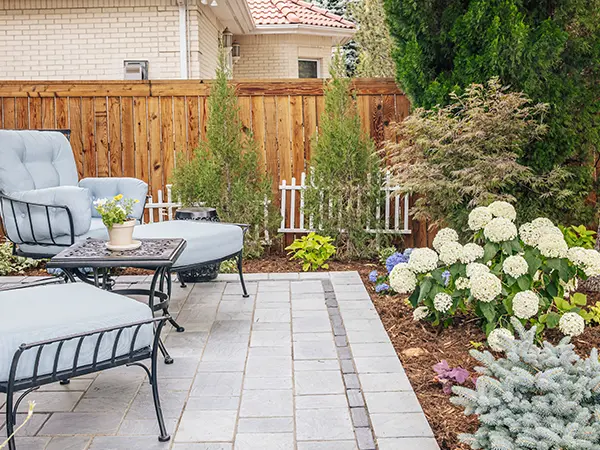 Enjoy a landscape that completely matches your home and your lifestyle.
Frequently Asked Questions
If you're looking to enhance your outdoor living space, our team at Englewood can help. Our prices for a basic landscape start at $9,000 and include materials like plants and irrigation systems–all installed by us. If you want something more luxurious, we offer designs starting at $44,000.
This includes front and backyard services with high-efficiency drip systems customized to your plant's needs as well as beautiful vegetation all around (or xeriscape landscaping). No matter what budget or style you have in mind, we can help make your vision come to life.
Yard installations typically take 7-10 days on average, but this number can differ depending on the season. When a project starts also depends on what month it is. The design process for a yard usually takes 1 week to 1 month.
Our contractors are all licensed and insured, and I have a degree in Landscape Architecture from Mississippi State University. I've also completed several architecture internships throughout Colorado.
We're always learning new methods and staying up-to-date with the latest technologies, gadgets, and trends in landscape design and construction.
The Best Time For A Well-Deserved Upgrade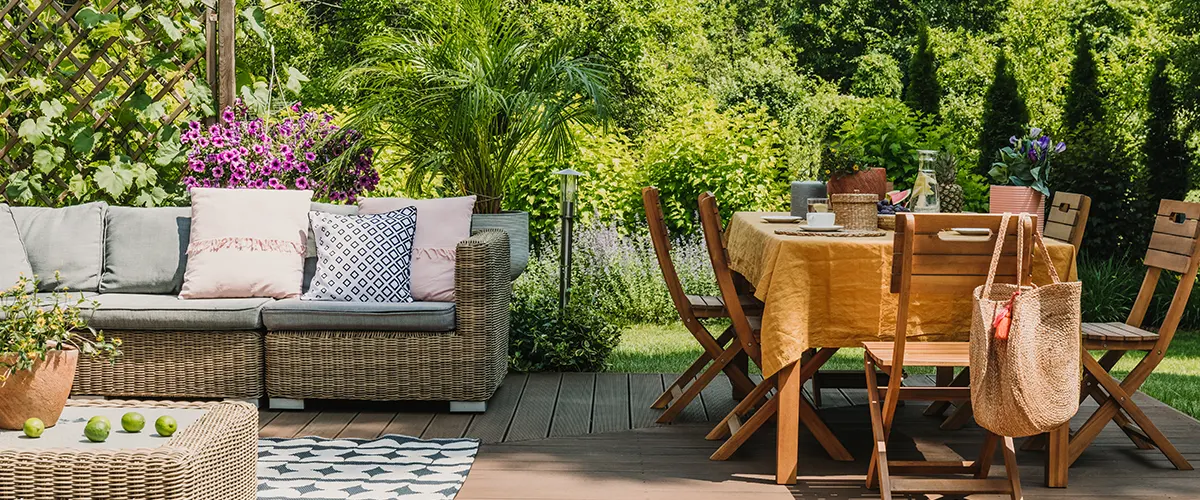 With Land Designs By Colton, you can expect a stress-free journey and a perfect outdoor living space that will delight your guests!
Not to mention you're also getting:
Your Outdoor Space Will Never Look As Good