Finding a reliable and reasonable paver patio installation company in Denver, CO, is not as difficult as it used to be. Contractors now have websites and offer online estimates in an endeavor to make it easier for you to choose them.
But out of everyone you find, only a handful of paver patio installation companies will deliver on their promises.
Today, we'll give you an unbiased opinion of the best 5 patio installers in Denver, Colorado.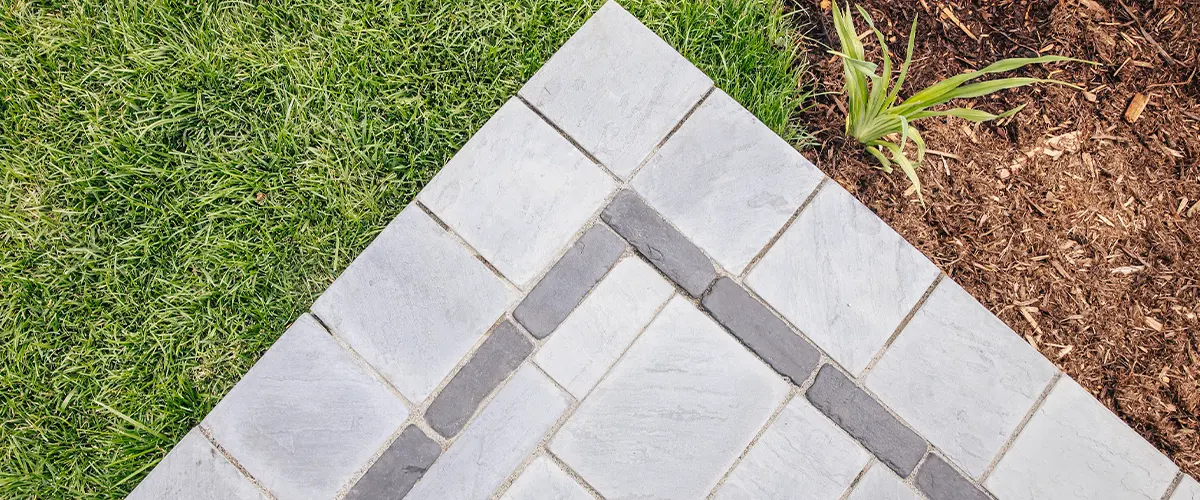 Starting With Land Designs By Colton
At Land Designs By Colton, we understand that trust and reliability are paramount in any home improvement project, including a paver patio installation.
We've become the go-to paver installer for many homeowners in Denver looking to get a high-quality paver patio installation. With us, you're getting some of the best outdoor solutions that to this day remain unmatched by any other paver patio installation company!
We take pride in knowing precisely how this industry works. As a result, you're getting top-quality materials, a superior installation, and a patio that'll last for a very long time.
Get Your Paver Patio Installed By A Professional
We've been doing patio installations for many years now, and we've gone through courses, lessons, certifications, and exams. We're licensed and insured and we have a reputation that we strive to keep.
Because of this, you can expect top-quality work from a team that's 100% committed to your satisfaction. Just like you, we're all in on your project because we want to see you win, and we'll make sure that happens!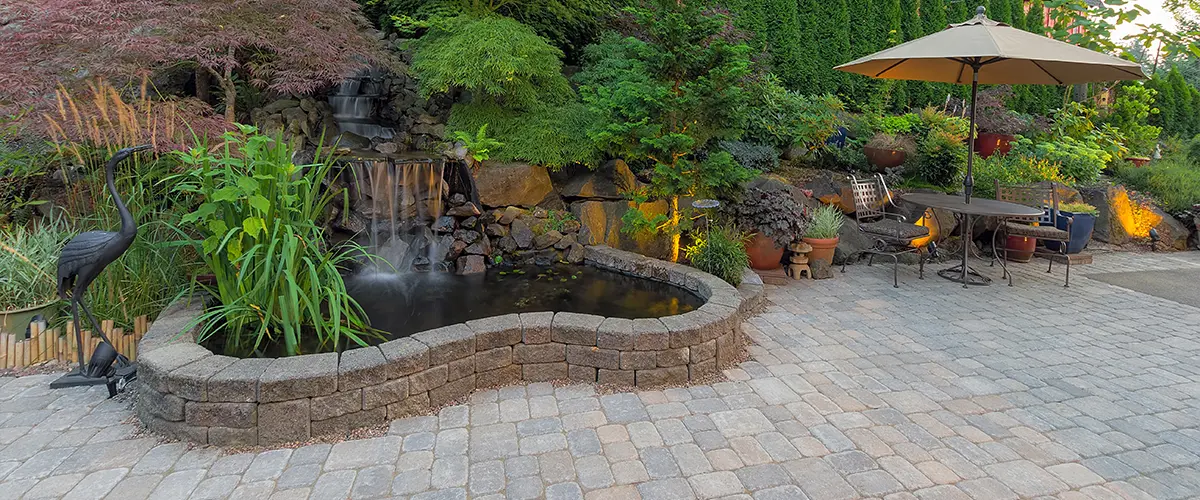 Our Customers In Lakewood Love Their Paver Patios
Jon and Team were great to work with throughout the project. We had a few delays that Jon was more than willing to accommodate, and he was a great professional throughout. Our yard looks phenomenal and we haven't had any follow-up issues since the installation.
Jon also went above and beyond and graveled our backup parking space because he had extra material.
The whole project was completed faster than I anticipated and completely on budget. I would HIGHLY recommend Land Designs to anyone in Denver. Great job and thank you!
John is a pleasure to deal with. His plant knowledge is extensive and his design eye is superb.
He has done many projects for us to include a paver patio, planting beds, garden design/planting and a French drain system, with several more projects scheduled for this Spring.
I recommend John and his company unreservedly.
When Larry Green and Doug Lueck met over 30 years ago, they quickly realized that they both shared fond memories of spending time outdoors with loved ones and a passion for creating spaces where other homeowners could do the same.
Uniting their knowledge of business and innovative outdoor living concepts, the partners have steered System Pavers to become a leader among outdoor remodeling companies across the country.
System Pavers received multiple awards from Angi, Houzz, and Yelp, and they continue to do so. They're an all-in-one outdoor remodeling company that does anything from paver installations to firepits.
Everyone at the company was courteous and professional. They had great suggestions to address the drainage problem caused by a hill in my backyard and quoted a reasonable price. The crew that dug out the hill and put in the patio and retaining wall were fantastic. I couldn't be more pleased with the project and would use the company again.
AMK Hardscapes is a locally owned and operated business that proudly serves the Greater Denver Area. They work with certified installers with ICPI (Interlocking Concrete Pavement Institute).
They take care of everything, including demolition/removal, excavation, soil compaction, road base installation, sand installation, brick paver installation, custom border stone installation, joint sanding & vibration, final compaction, and power washing.
They also offer heated driveway installation in Denver!
Mike and his team did an excellent job on my backyard paver patio. They started the job earlier than promised and finished in the quoted time. His team was profession and really did outstanding work. I'll be using them in the future and would highly recommend AMK to anyone.
The Little Guy Pavers takes pride in being experts in their trade and not undertaking jobs of all sorts. While many landscaping companies try a little bit of everything, these guys specialize in one job only.
They like to give a personal touch to every project they work on, and the fact that they're locally owned and operated helps them achieve that.
They say they're a mix of the big companies that get the job done fast, and the little companies that are reliable and easier to communicate with. They have several crews that take on larger projects, and crews that work on any project, no matter the job size.
They offer paver installation, retaining wall installation, landscape lighting installation, and outdoor comforts (like pergolas, kitchenettes, etc.)
Little Guy Pavers were fantastic to work with. They were great communicators, offered fair pricing, and were easy to work with. We've only done one project with them, but will definitely be coming back for backyard projects in the coming years.
Cobblestone Design Build is a locally operated landscaping business in Denver, CO, that's fully dedicated to its customer's satisfaction.
The company plans, designs, and executes your project to the highest standards, all while considering the style of your home and the climate and usage patterns in your area. This ensures your paver installation will enhance the curb appeal of your home while also being durable and functional.
Some of their services include outdoor renovations, hardscaping, firepit, water feature, pond, and furniture installation, decking and fencing, trees and plants installation, sprinkler system installation, outdoor lighting, and more!
Josh and his team are very responsive and got the job done right, and sooner than expected. From design through installation they were great to work with. I'm very happy with my patio and they helped me make the most of the space and get the design approved very quickly with the HOA.
If you're looking for the best paver patio installation companies in Denver, look no further.
Land Designs By Colton takes pride in our commitment to providing top-of-the-line services you can depend on.
We designed our process with your comfort in mind to ensure you're completely satisfied. Not only do we offer 3D renderings and superior craftsmanship, but also provide guidance throughout the entire project.
With Land Designs By Colton, expect to receive: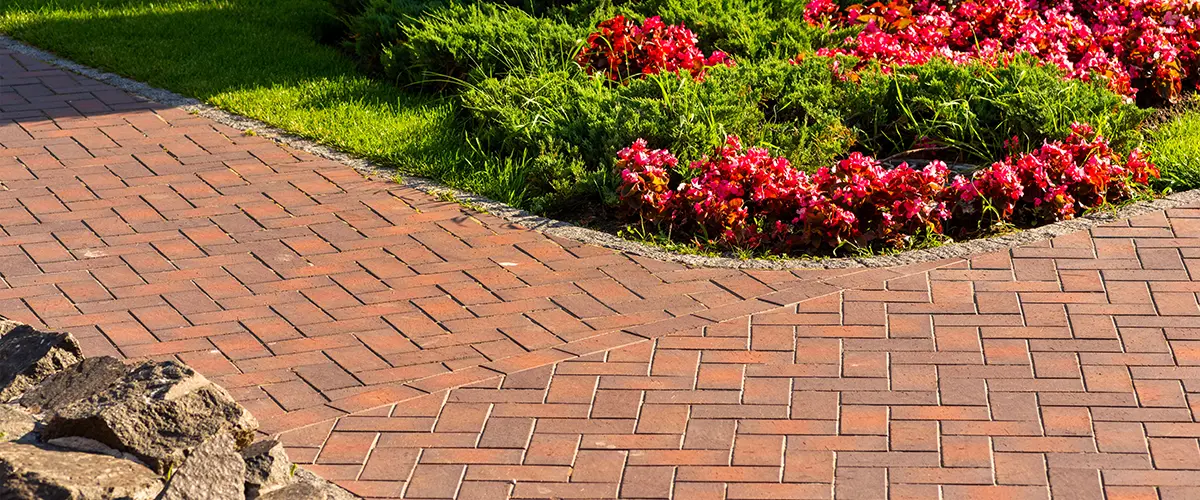 The Best Decision For Your Outdoor Space