Gone are the days of trying to find a dependable and cost-effective paver patio installation company in Englewood, CO. Nowadays, contractors have their own websites as well as offer online estimates so that you can make an informed decision on which one is right for you without difficulty!
Nevertheless, only a select few paver patio installation companies can keep their word and deliver what they promise.
Today, we'll give you an unbiased opinion of the best 5 patio installers in Englewood, Colorado.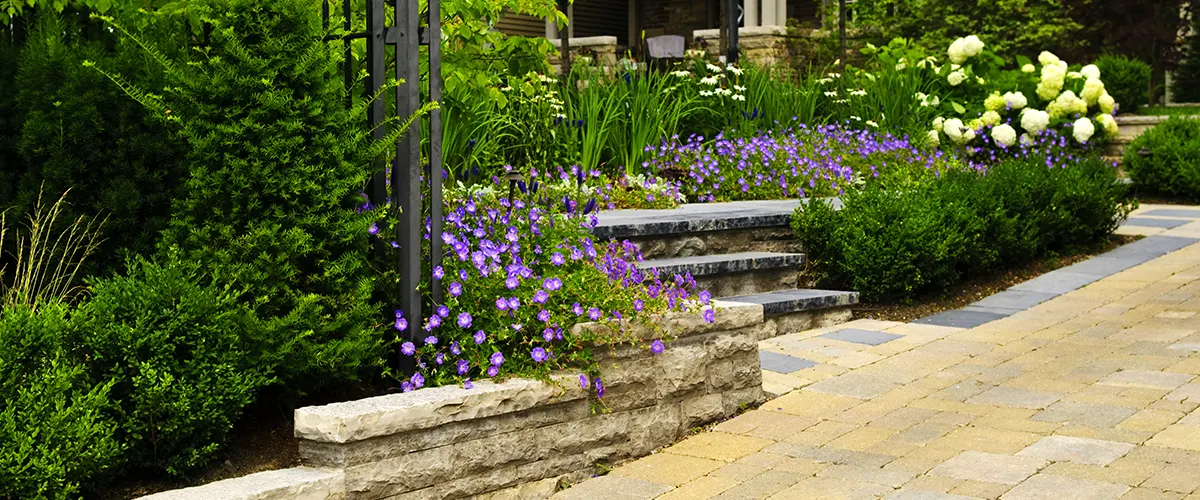 Starting With Land Designs By Colton
At Land Designs By Colton, we recognize that trustworthiness and reliability are essential elements in any home improvement project – be it installing a paver patio or something else.
As the leading paver installer for Englewood homeowners, our high-quality patio installations are truly one of a kind! Our solutions have proven to be reliable and feature unrivaled quality compared to other companies in the area. With us, you can rest assured that your outdoor project will meet all expectations – while still getting an unbeatable value.
We are experts in the patio industry, and it gives us satisfaction to offer you high-grade materials, flawless installation, and a lasting patio that will ensure your investment pays off.
Get Your Paver Patio Installed By A Professional
Having done countless patio installations over the years, our team has acquired a wealth of knowledge and expertise through courses, lessons, certifications, and exams.
At Land Designs By Colton, we give you only the best service and go above and beyond to ensure your needs are met.
We're passionate about helping you succeed because when you win, we all do! That's why an entire team of professionals is dedicated to achieving your satisfaction with top-notch quality work.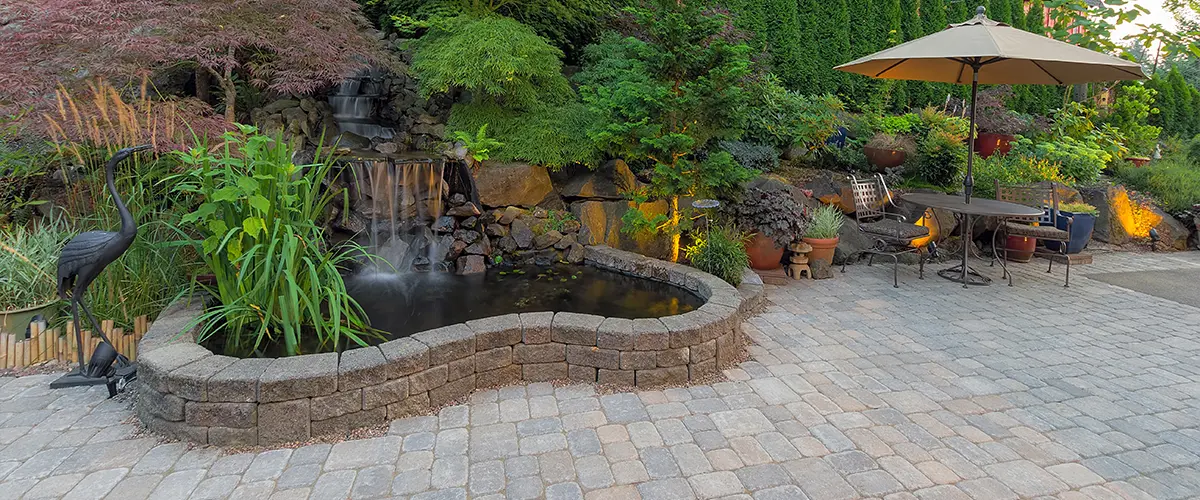 Our Customers In Lakewood Love Their Paver Patios
Jon and Team were great to work with throughout the project. We had a few delays that Jon was more than willing to accommodate, and he was a great professional throughout. Our yard looks phenomenal and we haven't had any follow-up issues since the installation.
Jon also went above and beyond and graveled our backup parking space because he had extra material.
The whole project was completed faster than I anticipated and completely on budget. I would HIGHLY recommend Land Designs to anyone in Denver. Great job and thank you!
John is a pleasure to deal with. His plant knowledge is extensive and his design eye is superb.
He has done many projects for us to include a paver patio, planting beds, garden design/planting and a French drain system, with several more projects scheduled for this Spring.
I recommend John and his company unreservedly.
Since 2008, Hardscape Contractors has shared with homeowners the passion for the great outdoors by giving them award-winning landscapes.
They're a first-generation company that persevered through entrepreneurial challenges by putting its strong Midwestern work ethic to good use. They got their hands and boots dirty to become one of the most sought-after hardscaping contractors in Colorado, Kansas, Nebraska, and Tennessee.
Some of the services they offer are landscape lighting installation, plantings, custom pools, kitchenettes and bars installation, paver installations, retaining wall installations, pergolas, decks, and more!
The team was very helpful throughout the process – helping design the final vision and completing it in a timely manner. The project was also on budget which was extremely beneficial to have a transparent group to work with. Would highly recommend their team if you have any landscaping projects in mind!
Thunderbird Design was established in 2003 and now serve homeowners throughout the Denver Metro Area. They're even recommended by Team Dave Logan, Angie's List, Five Star Home Rated Services Review, and the Associated Landscape Contractors of Colorado.
Since 2012 they've been awarded 7 Angie's List Super Service Awards in multiple categories, including patio installations.
They work with seasoned landscape designers and installation staff to ensure their customers are fully satisfied with their work. Thunderbird Design takes great pride in excellent customer service, unique design work, and first-rate installation.
These guys designed a beautiful back yard for us. They listened to our needs, gave excellent advice when we were headed in the wrong direction, and then executed flawlessly and quickly. I highly recommend Thunderbird.
Down to Earth Landscaping
Down To Earth Landscaping is a company that specializes in designing and installing hardscapes, patios, pools, and outdoor kitchens. The company started in 2012 and has been growing ever since.
Now, they've recently pivoted their focus on design + build, hardscaping, and outdoor living, areas that showcase their craftsmanship and earned them a reputation worth maintaining.
They take great pride in the functional design of their spaces while maintaining superior installation techniques. They only work with the highest quality materials and provide customers all over Denver with excellent customer service.
I just had the privilege of meeting Chuck Gillem. I am so impressed by his professionalism! Chuck was very personable and took the time to listen. I would highly recommend DTE Landscaping because of their consistent quality work.
Cobblestone Design Build is a locally operated landscaping business in Denver, CO, fully dedicated to customer satisfaction.
This company will make your project a reality, taking into account the style of your house and regional climate & usage trends to ensure maximum beauty, longevity, and functionality. This way you can rest assured that not only will your paver installation increase the curb appeal of your home but also stand up against wear and tear for years to come.
From outdoor renovations and hardscaping to firepit, water feature, pond, furniture installation and decking to fencing and trees & plants installation; sprinkler system setup as well as outdoor lighting—this company offers it all!
Josh and his team are very responsive and got the job done right, and sooner than expected. From design through installation they were great to work with. I'm very happy with my patio and they helped me make the most of the space and get the design approved very quickly with the HOA.
If you're looking for the best paver patio installation companies in Englewood, look no further.
At Land Designs By Colton, we are passionate about delivering excellent services that you can trust. We're all about keeping you in the loop at all times and offering you the best solutions for your outdoor space, without breaking the bank.
With your satisfaction as our top priority, we crafted the perfect process to guarantee a pleasant experience. Expect nothing less than 3D renderings of superior quality and dependable guidance throughout the project's completion.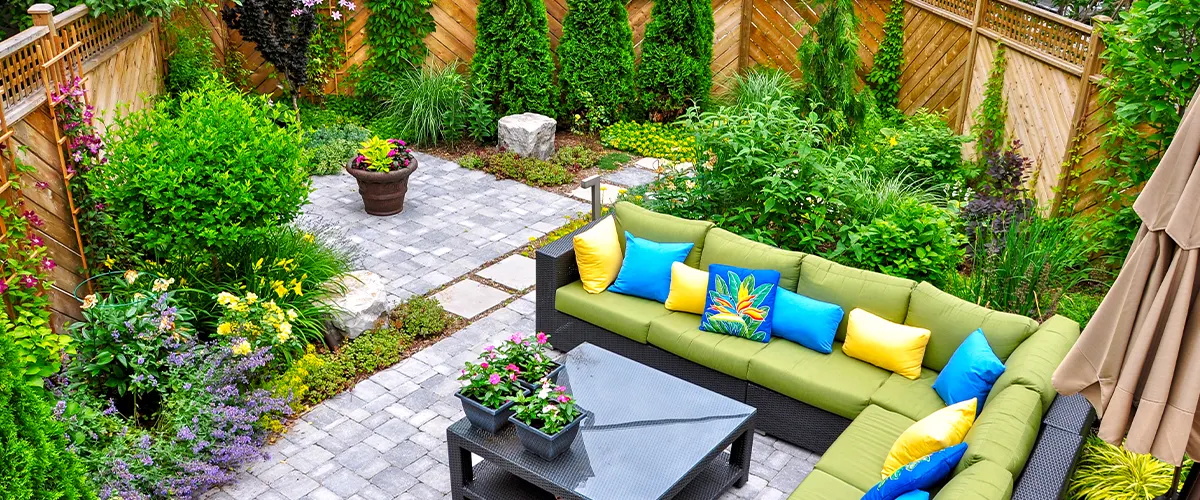 The Best Decision For Your Outdoor Space