Are you in Arvada, CO and looking for a way to relax outdoors? Look no further than Land Designs By Colton. Since 2010 we have been dedicated to helping homeowners design patios that evoke tranquility and serenity with our team of creative visionaries. 
We assure you an extraordinary patio experience: something unique that will be treasured forever!
Our dedication to customer service guarantees that our team at the company will always provide you with the best experiences imaginable. Our commitment to client satisfaction is unparalleled, ensuring that all of your requirements are met and surpassed consistently. 
When dealing with us, rest assured knowing we'll take care of acquiring all essential permits and materials needed for your project's completion – leaving you stress-free!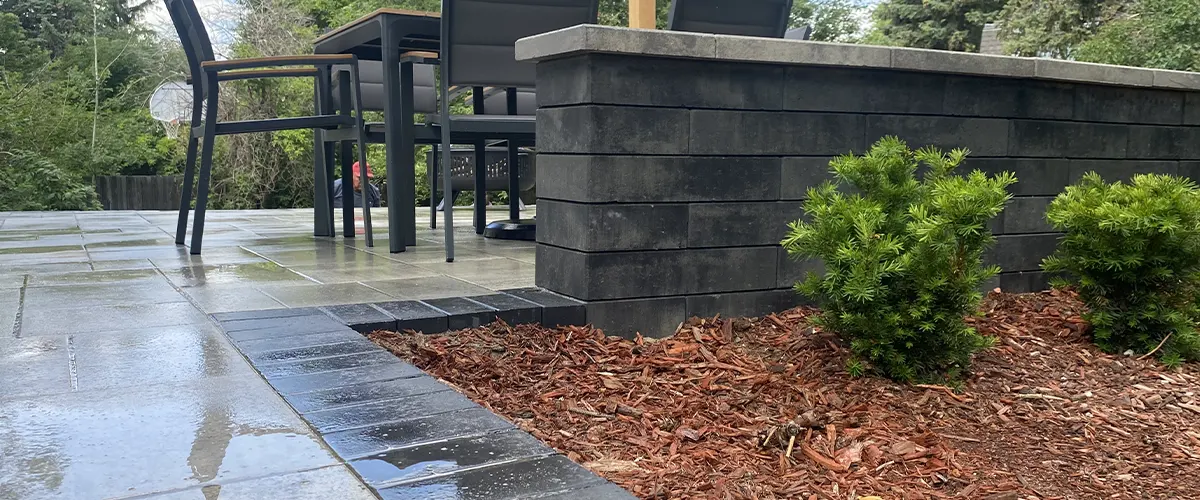 The Typical Cost Of A Paver Patio Installation In Arvada, CO
Rather than settling for a dull concrete slab, selecting pavers to craft your patio is an aesthetically pleasing option that allows you to choose from various patterns and colors. Ultimately, the size of your patio will be the most influential factor when calculating its cost.
The complexity of a paver patio installation impacts the price point; as it increases, so too does its cost. The time spent working on the project, labor rates and materials used are all contributor factors to this rise in pricing. 
To give you an idea of what you might expect for such installations, here is an average round-up of some paver patio costs that could be considered:
| National average cost | $40.000 |
| --- | --- |
| Typical price range | $30.275 – $70.950 |
| Extreme low-end cost | $10.000 |
| Extreme high-end cost | $150.000 + |
Paver Patio Installation Costs By Materials
During our in-person consultation, we will discuss all the possibilities of materials and upgrades for your outdoor patio in Arvada, CO. But let's talk about what are the average prices for a paver patio installation in Arvada based on different materials:
In search of a more sustainable solution for sturdy structures? Look no further than brick pavers! Usually found in a deep red hue, these clay bricks come at an affordable price range from $32 to $60 per square foot with installation included.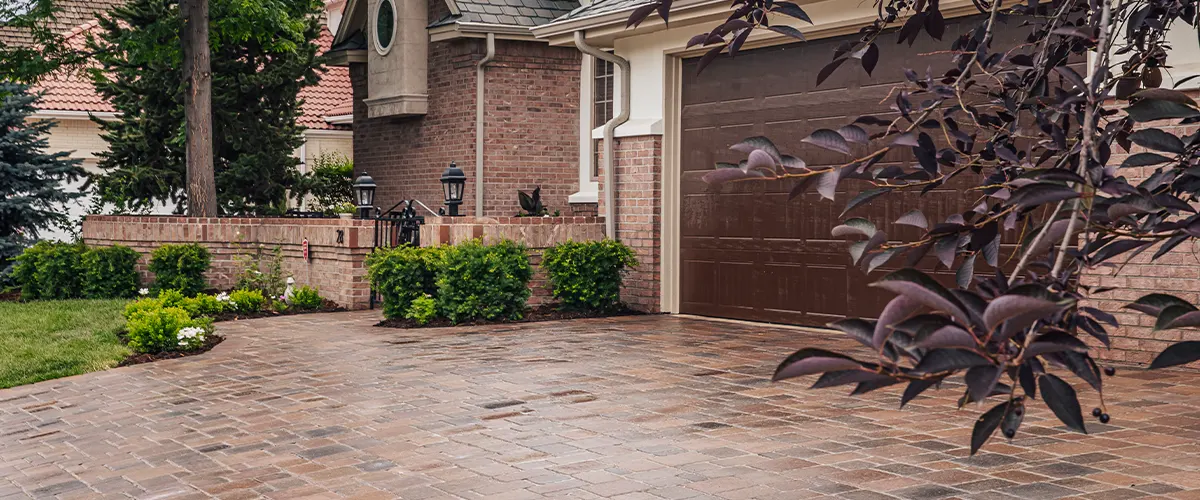 If you're hunting for a cost-effective and adaptable paving solution, concrete pavers are the ideal selection. Coming in at the same $32 to $60 per square foot with labor included, concrete pavers tend to be on the lower end of this range.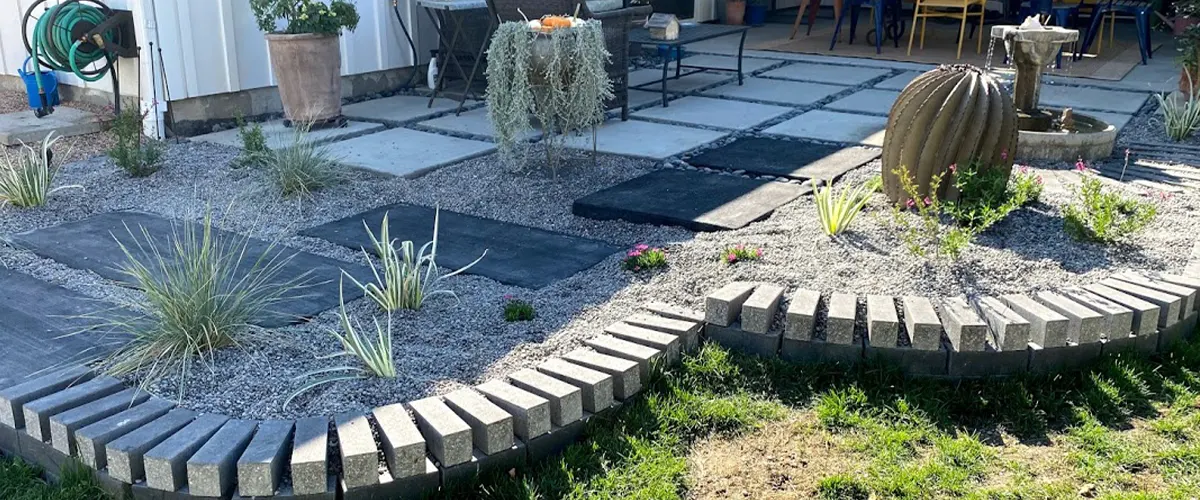 Natural stone pavers can be an expensive, yet exquisite investment – ranging from a moderate $40 to a whopping $80 per square foot for the most popular stone around here – Flagstone.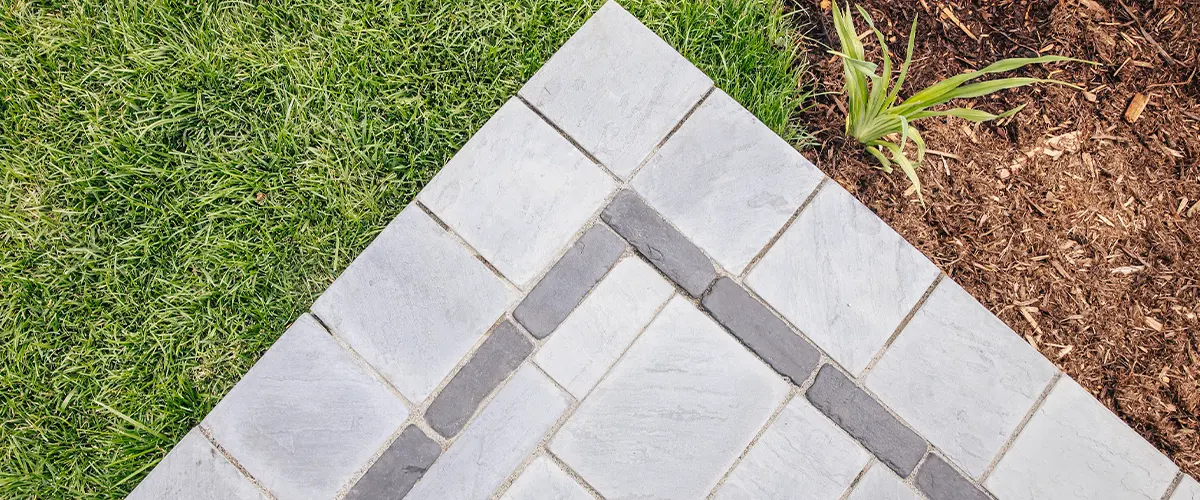 Paver Patio Installation Costs By Size
When you're trying to save money on your patio project, it is essential to remember that the larger area you want paved, the more expensive it will be. The majority of installers calculate charges per square foot.
Such an arrangement could result in higher overall costs. Generally speaking, installing a paver patio typically involves spending between $32 – $60 per square foot for both labor and materials combined!
If you want to have an idea of how much ground your patio will cover, here are the estimated costs for various patio sizes:
| PATIO SIZE | AVERAGE COST | TYPICAL PRICE RANGE |
| --- | --- | --- |
| 100 square feet | $4,600 | $3,200 to $6,000 |
| 200 square feet | $9,200 | $6,400 to $12,000 |
| 300 square feet | $13,800 | $9,600 to $18,000 |
| 400 square feet | $18,400 | $12,800 to $24,000 |
| 500 square feet | $23,000 | $16,000 to $30,000 |
| 600 square feet | $27,600 | $19,200 to $36,000 |
| 700 square feet | $32,200 | $22,400 to $42,000 |
Other Factors That Influence The Cost Of A Paver Patio Installation In Arvada, CO
The total cost of a paver patio is determined by several factors that must be considered when estimating costs, such as:
Constructing a beautiful paver patio can be quite the undertaking! The cost of this project varies based on its complexity and experience level, with prices ranging from $5 to $15 per square foot or else an hourly rate between $50-$80. 
Bear in mind that your location could also affect these figures; however, by dedicating some hard work you'll soon have a unique outdoor living space all set up!
When conceptualizing your outdoor patio, you should take into account both its visual charm and installation costs. 
If the design includes curves or any other unique shapes, it will require more advance cutting which can be expensive compared to typical patterns like herringbone or concentric circles. Complex designs might incur similar high expenditures as well.
When you're searching for the perfect paver patio that can accommodate a hefty load, such as vehicle weight, around your swimming pool, be sure to keep usage and cost in mind while selecting materials. 
After all, these elements will play an important role in both durability and price.
Right angles are easy to manage for any professional; however, when intricate curves and corners come into play, additional care must be taken to ensure your pavers' successful installation.
Now that your patio is complete, it's time to transform it into a space for effortless entertainment. There are various ways you can customize this area – from installing landscape lighting or a firepit up to an outdoor kitchen! 
Think of the possibilities: with a refrigerator and grill combination ready for delectable meals, hosting parties will be easier than ever before.
Get Your Paver Patio Installation In Arvada, CO, From A Trustworthy Professional
Are you ready to transform your backyard in Arvada, CO? Look no further than Land Designs by Colton! 
Our experienced professionals will create beautiful patios that not only add gorgeous aesthetic value to your home but increase its energy and equity. we'll turn any outdoor area into a tranquil oasis of relaxation so don't hesitate – come experience the peace our designs can bring today!
We will help you turn your dream home into a reality. We will work with you throughout the process to ensure your wants and needs are always our priority. Imagine hosting dinner parties on your new patio surrounded by nature. 
Let's take this idea and make it into a plan!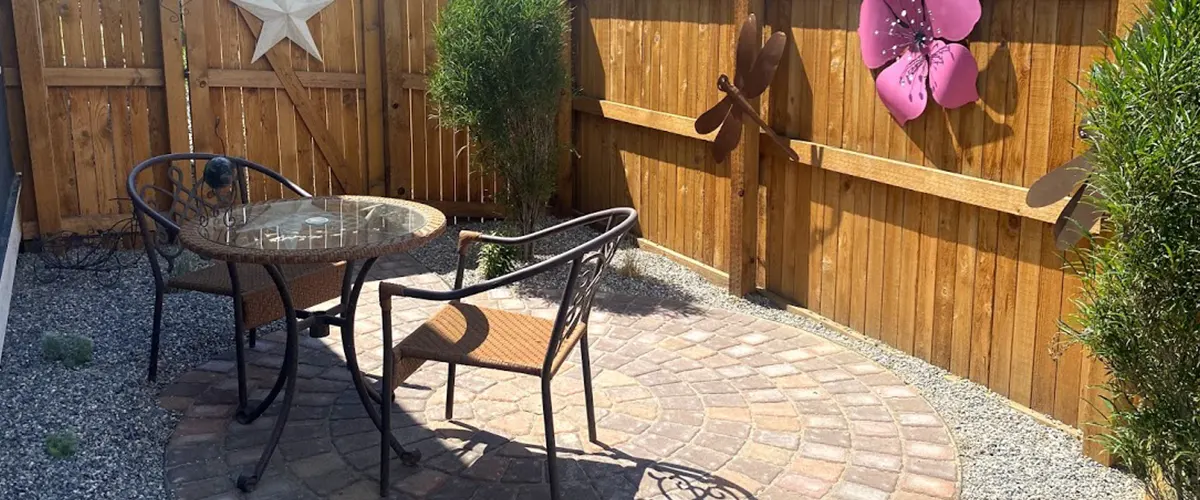 The Best Decision For Your Outdoor Space Awaits You