If you're a Lakewood, Colorado, resident in need of an escape to the outdoors, then Land Designs By Colton comes with the ideal solution! Our industry-leading patio designs are created with your imagination and dreams of peacefulness firmly in mind. Since 2010 our professionals have been dedicated to producing the best paver patio installation that last through the years!
Our priority is to ensure a seamless, stress-free experience for our customers. We are passionate about putting your needs first and guaranteeing that all required permits and materials will be acquired for successful project completion. To make sure you get the best possible service imaginable, we guarantee that nothing less than the highest quality customer satisfaction is delivered!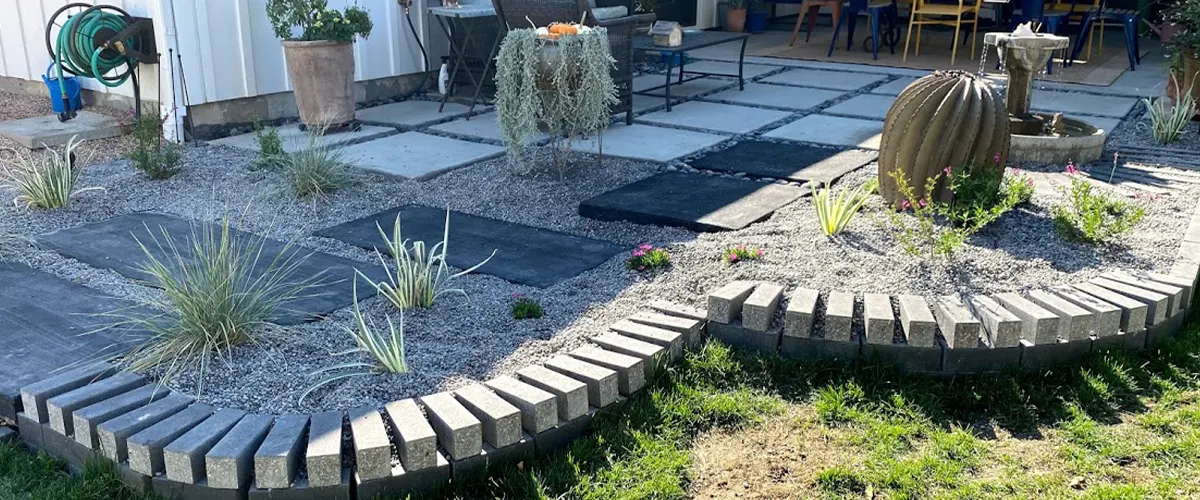 The Typical Cost Of A Paver Patio Installation In Lakewood, CO
Let your creativity run wild when designing the patio of your dreams with custom pavers! Not only is it economically friendly, but there are countless color and pattern options to choose from. Consider the size of the area you're looking to cover while determining cost – don't settle for a bland concrete slab now that you know more personalization possibilities exist!
Regarding paver patio installation, the final cost will be determined by the complexity of your project. Every detail, from labor rates and time is taken for completion to materials used, can add up in pricing. To give you a better understanding of what range you should expect for your particular case, here is an insightful look into common prices for standard paver patio installations:
| National average cost | $40.000 |
| --- | --- |
| Typical price range | $30.275 – $70.950 |
| Extreme low-end cost | $10.000 |
| Extreme high-end cost | $150.000 + |
Paver Patio Installation Costs By Materials
As we discuss the materials and upgrade options available for your outdoor patio in Lakewood, CO, during our consultation, allow me to provide you with an average of what expenses you may incur based on some popular paver patio material selections:
Brick pavers are the perfect sustainable solution that will last for years. Plus, they're cost-effective – prices generally range from $4 to 8 per square foot (installation not included). Home remodeling projects can also reap the advantages of brick paving with thinner or half-brick options only between $3 and $ 6 per square foot. Not only is it tough, but it adds eye-catching appeal to any property – get yours today!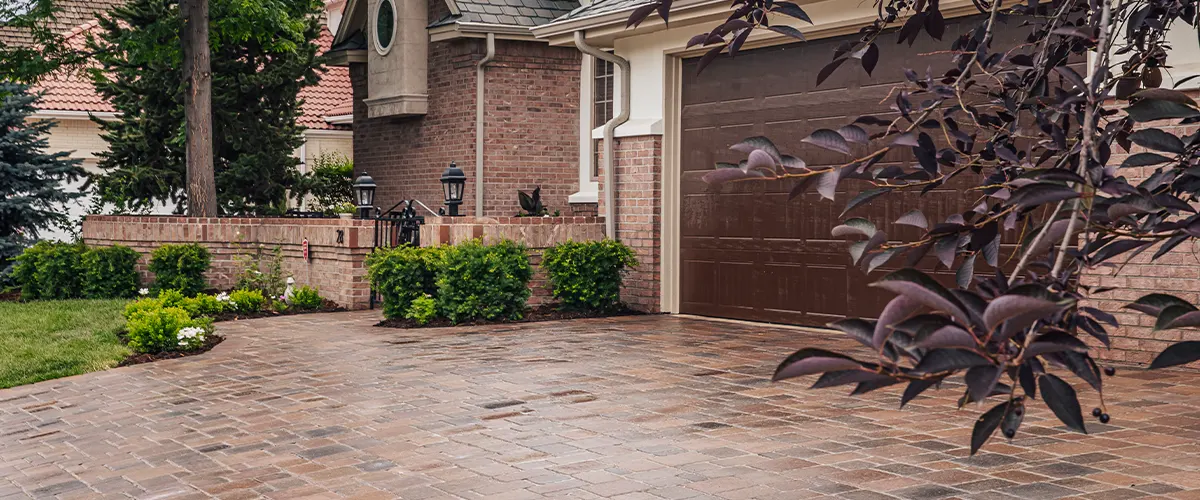 Hunting for a flexible and inexpensive paving answer? Look no further than concrete pavers! For just $4 to $6 per square foot, not only can savvy homeowners save on labor costs, but they will also be able to enjoy the magnificent beauty of their outdoor space. With concrete pavers, budget-conscious individuals don't have to compromise style or quality in order to stay within their financial means.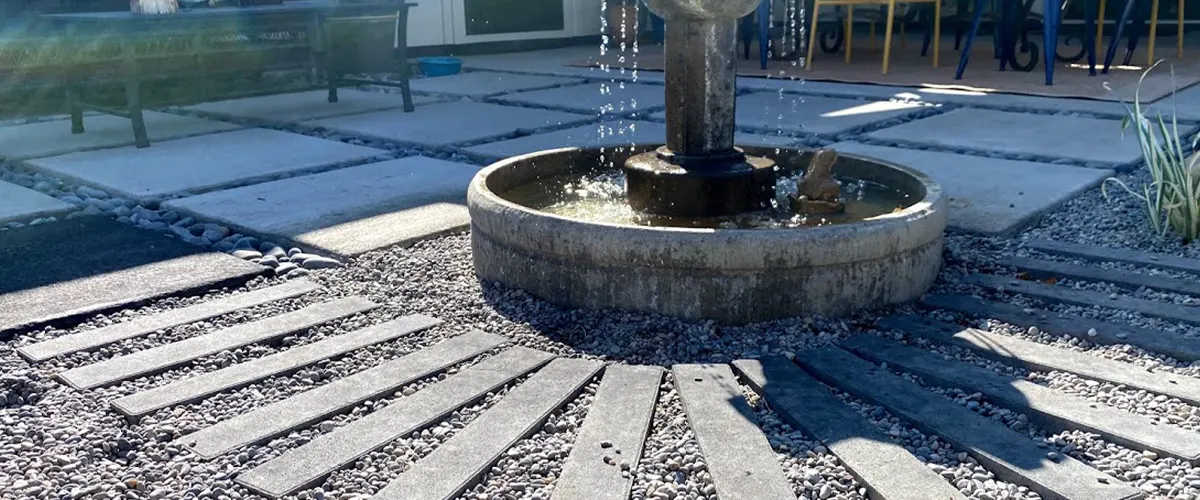 Natural stone pavers can bring a touch of sophistication to any home, however, at the cost of your wallet! For each square foot, you're looking at anywhere between $7 and $16 dollars. Flagstone is notably more expensive, with prices up to an eye-watering $30 per square foot. You should also be aware that installation fees are not included in those costs – so it could cost much more than initially thought.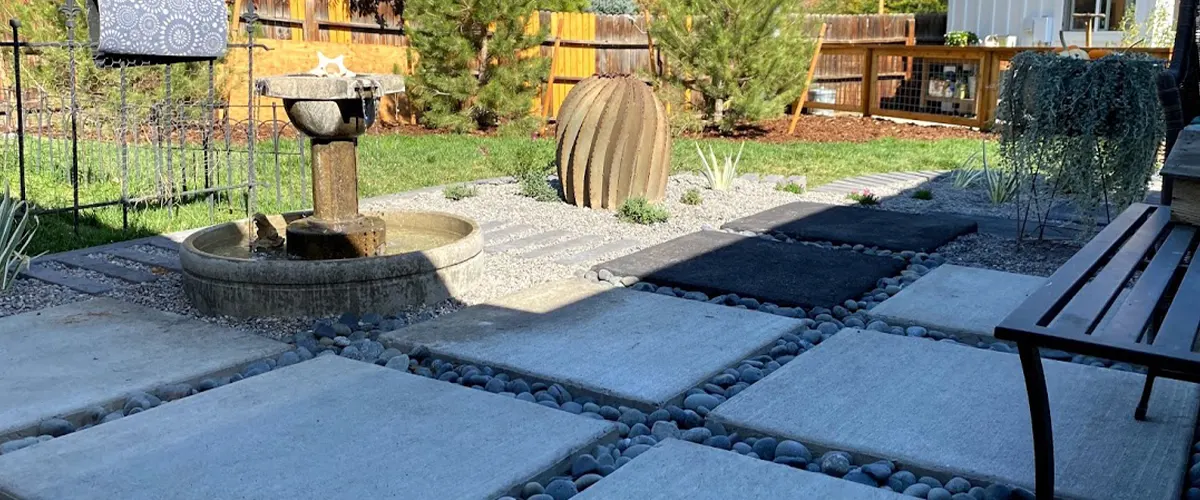 Paver Patio Installation Costs By Size
When you're trying to keep costs low on your patio makeover, bear in mind that the larger area of paving will lead to higher expenses. Most contractors calculate per square foot, which can be quite costly! Generally speaking, installing a paver patio ranges from $8.69 – $22.18 for labor and materials combined—without a doubt, an expensive expense!
If you want to have an idea of how much ground your patio will cover, here are the estimated costs for various patio sizes:
| PATIO SIZE | AVERAGE COST | TYPICAL PRICE RANGE |
| --- | --- | --- |
| 100 square feet | $1,134 | $869 to $2,218 |
| 150 square feet | $1,701 | $1,304 to $3,327 |
| 200 square feet | $2,268 | $1,738 to $4,436 |
| 250 square feet | $2,835 | $2,173 to $5,545 |
| 300 square feet | $3,402 | $2,607 to $6,654 |
| 400 square feet | $4,536 | $3,476 to $8,872 |
| 500 square feet | $5,670 | $4,345 to $11,090 |
| 600 square feet | $6,804 | $5,214 to $13,308 |
| 700 square feet | $7,938 | $6,083 to $15,526 |
Other Factors That Influence The Cost Of A Paver Patio Installation In Lakewood, CO
The total cost of a paver patio is determined by several factors that must be considered when estimating costs, such as:
Constructing an exquisite paver patio is no small feat, and the cost of doing so can range from $5-$15 per square foot or upwards to an hourly rate of $50-80, depending on its complexity. Nevertheless, with hard work comes great reward – you'll have built a magnificent outdoor living space like never before! The location also plays into pricing; no matter your whereabouts, investing in such luxury will be worth every penny!
When you set out to build your outdoor patio, consider its overall aesthetic and budget considerations. If the layout is intricate or curved in some way, more complicated cutting techniques will be necessary, which can often cost more than normal shaped designs like herringbone and concentric circles. Even with complex patterns such as these, the price may stay high.
When selecting material for your vehicle-weight-bearing paver patio around the swimming pool, make sure to factor in both use and cost. With careful consideration of durability and budget constraints, you can ensure that you are getting the highest quality product at an affordable price.
Angles of 90 degrees are a breeze for any experienced installer. However, when complex curves and corners appear on the job site, extra attention must be paid to ensure that your pavers are laid correctly.
Now that your patio is complete, it's time to turn it into the ultimate spot for entertaining! You can customize this area in many ways – from landscape lighting or a firepit to an outdoor kitchen with all the bells and whistles. Think about how amazing cooking delicious meals on a refrigerator and grill combination would be; hosting parties will not only become hassle-free, but you'll have everyone talking at every get-together.
Get Your Paver Patio Installation In Lakewood, CO, From A Trustworthy Professional
Ready to revolutionize your backyard in Lakewood, CO? Look no further than Land Designs by Colton! We have the most knowledgeable professionals who can create stunning patios that will increase the aesthetic look of your property and its energy and equity. With our designs, you'll be able to turn any outdoor area into a serene sanctuary, so why wait – come experience peace with us today!
At our company, we will bring your dream home to life! We understand the importance of knowing exactly what you want from the beginning so that all facets of this project are a priority for us. Imagine having dinner parties on your brand-new patio enveloped by lush greenery—let's transform this into reality together!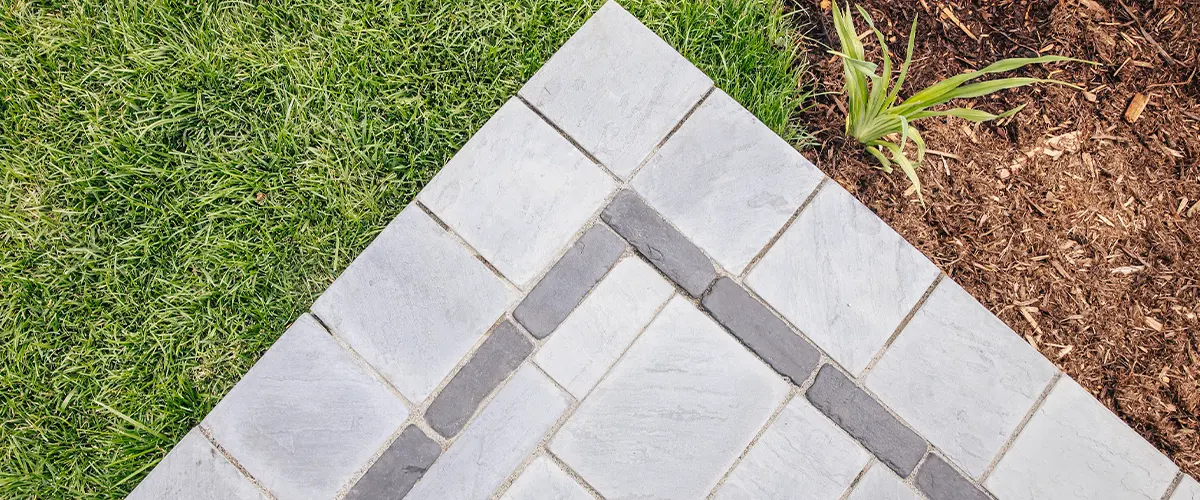 The Best Decision For Your Outdoor Space Awaits You