If you want a stunning outdoor paver patio in Denver, CO, then look no further than Land Designs By Colton. We started our company in 2010 with one goal: to create gorgeous outdoor spaces that provide homeowners with peace of mind and relaxation.
Choosing to work with us means that you can expect nothing less than the best service from beginning to end. We take pride in always meeting and exceeding our client's expectations, no matter what it takes. Let us handle every stressful detail of the project. At the same time, you sit back and relax — we'll take care of obtaining permits, ordering materials, and everything else required to make your paver patio installation a reality.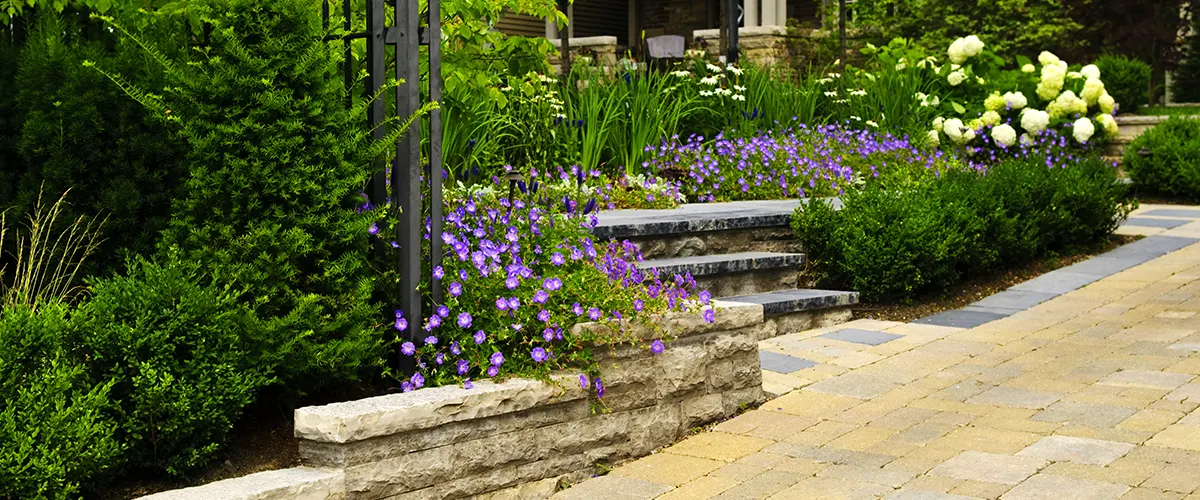 An Outdoor Living Space Project That Sets Your Home Apart
Our ultimate goal is to constantly over deliver and delight you with benefits and advantages that no other outdoor contractors in Denver offer!
Get Your Paver Patio Installation In Denver, CO, From A Trustworthy Professional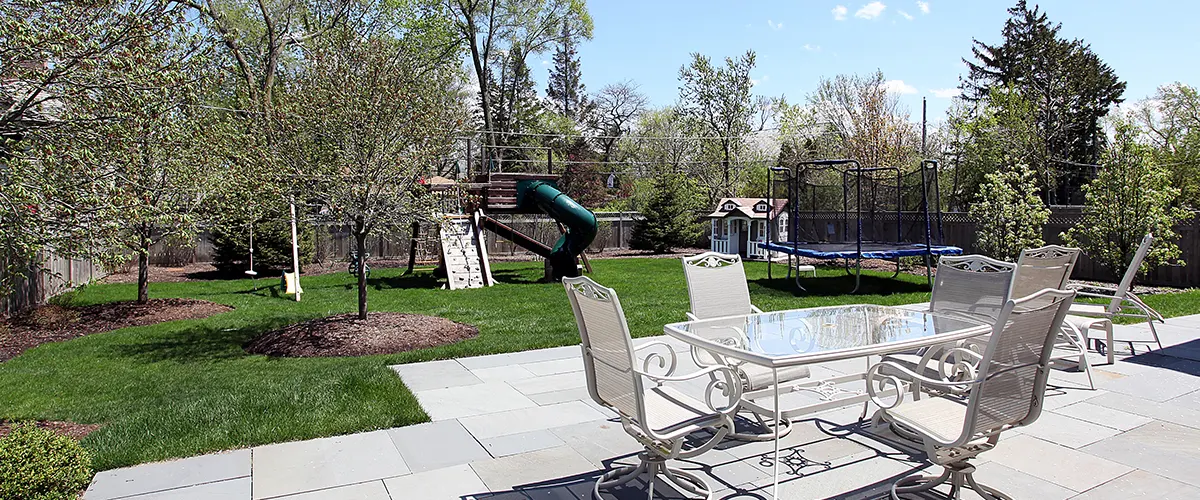 By working with professional outdoor contractors at Land Designs By Colton, you can turn your average outdoor living space in Denver, CO, into an oasis with the best patio that will increase your home's aesthetic and property value.
We want to help you create your dream space. We'll work together to ensure that all of your wishes and needs are considered. We promise to always keep your vision in mind so that the final product is everything that you hoped for. Imagine hosting perfect dinner parties on your new paver patio, surrounded by nature – let's bring this idea to life!
Our Customers In Denver Love Their Paver Patios
Jon and Team were great to work with throughout the project. We had a few delays that Jon was more than willing to accommodate, and he was a great professional throughout. Our yard looks phenomenal and we haven't had any follow-up issues since the installation.
Jon also went above and beyond and graveled our backup parking space because he had extra material.
The whole project was completed faster than I anticipated and completely on budget. I would HIGHLY recommend Land Designs to anyone in Denver. Great job and thank you!
John is a pleasure to deal with. His plant knowledge is extensive and his design eye is superb.
He has done many projects for us to include a paver patio, planting beds, garden design/planting and a French drain system, with several more projects scheduled for this Spring.
I recommend John and his company unreservedly.
Type Of Upgrades And Materials
There are many options for materials and upgrades for your outdoor patio in Denver, CO. We'll go over all of them with you during our on-site consultation, but for now, let's talk about the most popular choices among our customers who chose to undergo this entire project.
Flowers and plants can transform any outdoor patio into a tranquil oasis. You can create a visually appealing and inviting space by adding various colors, textures, and heights. Flowers and plants can also provide privacy, create a sense of seclusion, and block unwanted noise. In addition, they can help to purify the air and attract wildlife.
Whether you want to add a few potted plants or create an intricate floral display, there are endless possibilities when it comes to incorporating flowers and plants into your outdoor living space.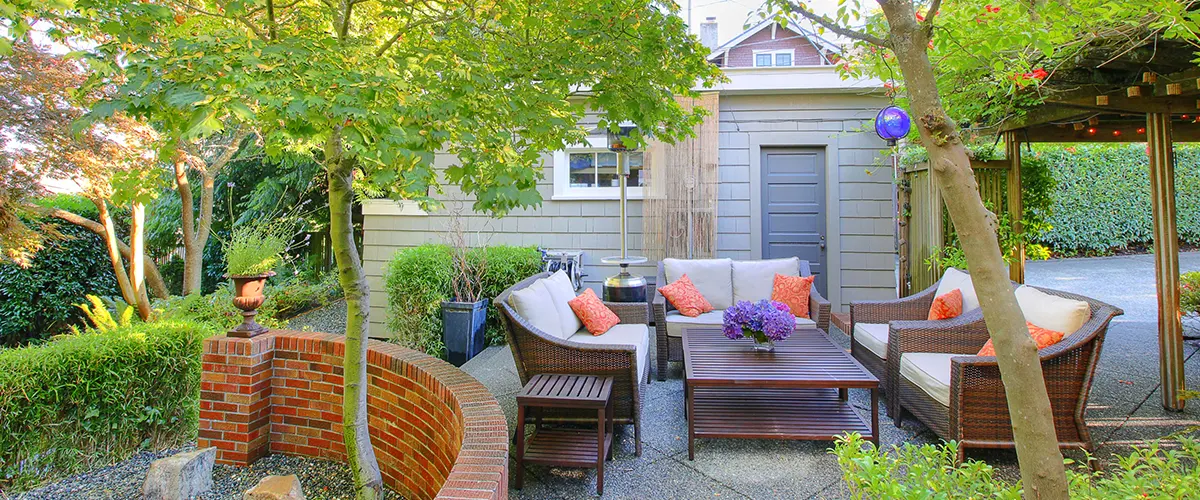 If you're looking for ways to bring atmosphere, beauty and coziness to your outdoor patio, look no further than a minimalist shade over the porch! It's an easy way to create a clearly defined area that is perfect for hosting friends, relaxing, or having fun. Not only will it define the area, but it'll also protect you from harsh sunlight and pesky bugs – the perfect start to enjoying your mornings, evenings, and all day long in style and comfort.
Take some light fabric, such as an old curtain or bed sheet, and attach it to hooks on your exterior wall with a few simple tools. In no time at all, you'll have a chic canopy above the dining and reclining areas – allowing you to enjoy every moment of sunny days outdoors more fully.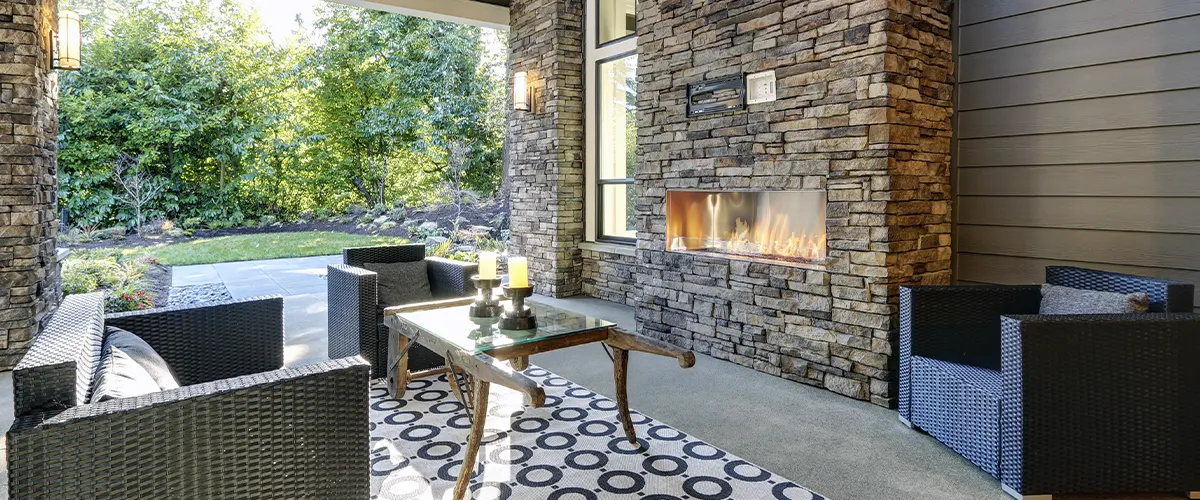 Outdoor furniture is essential for many homes. It allows homeowners to enjoy their yards and gardens to the fullest. Many different types of outdoor furniture are available on the market, from traditional patio furniture to more modern designs. No matter your personal taste, there is sure to be a type of furniture that will suit your needs.
When choosing outdoor furniture, it is important to consider the material. Some materials, such as wicker or metal, can withstand long periods of exposure to the elements. Others, such as wood, may require more maintenance in order to stay in good condition.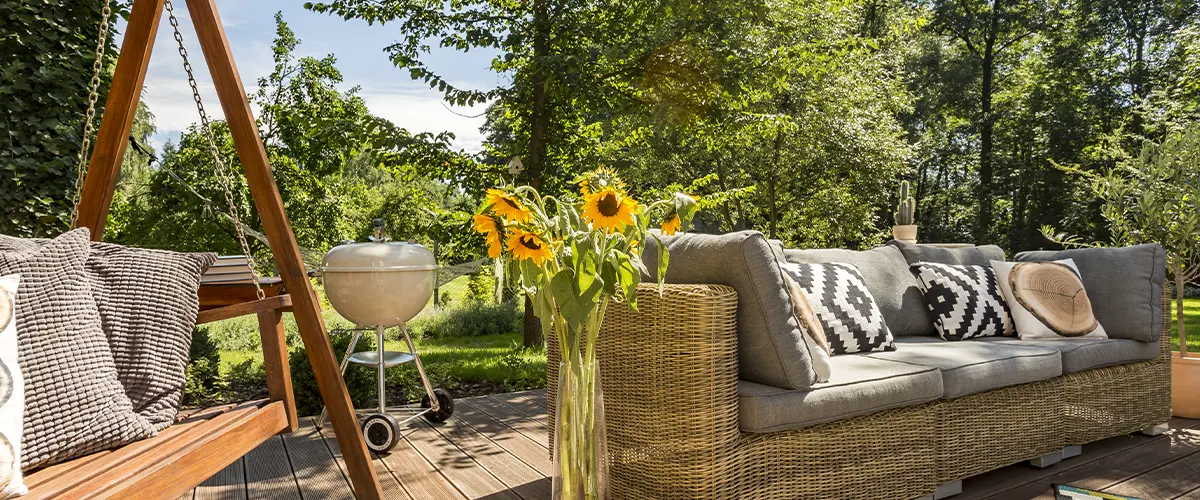 Gatherings around a fire pit are universally enjoyable. Fire pits appeal to everyone; whether you're an adventurous thrill-seeker looking to stay warm in the great outdoors, or a more casual connoisseur of relaxation and seasonal tradition, they offer something for everyone.
The outside environment enriches the experience even further; feeling the evening air while listening to the crackling of wood and catching up with family and friends is nothing short of magical. A fire pit makes any outdoor patio more inviting, as it serves as a centerpiece where friends and family can spend quality time together under the stars.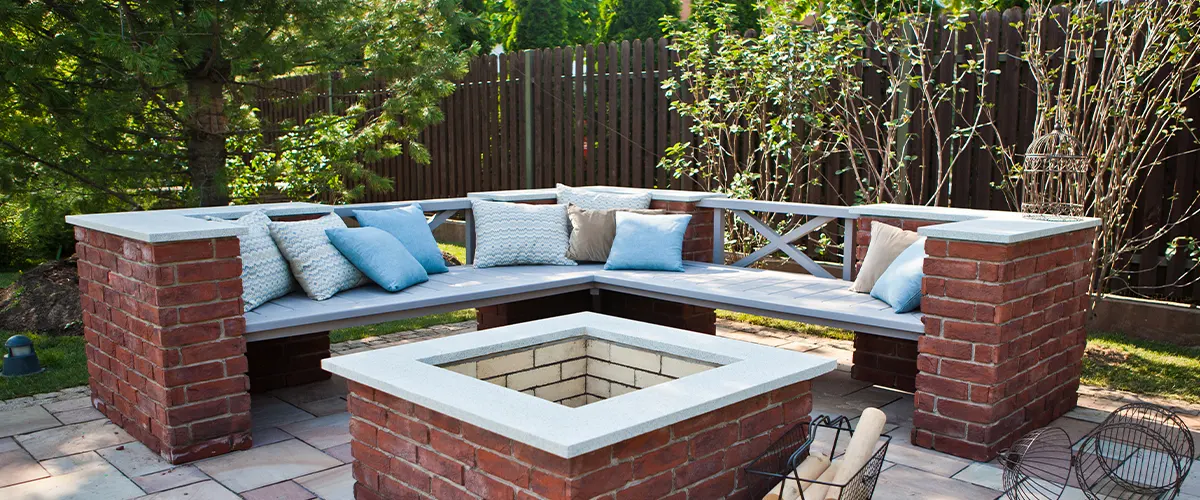 Lighting can play a significant role in an outdoor living space. It can provide safety and security while also creating a warm and inviting atmosphere. Many different types of outdoor lighting are available, so the best option will depend on the space's specific needs.
If you're increasing the size of your driveway, footpath, or patio surround, think about replacing some of your standard pavers with lighting. With a pack of paver lights mixed in with your design, you'll notice a big improvement to the aesthetics. These durable lighting cases come in standard brick paver size and will make being outdoors at night more enjoyable.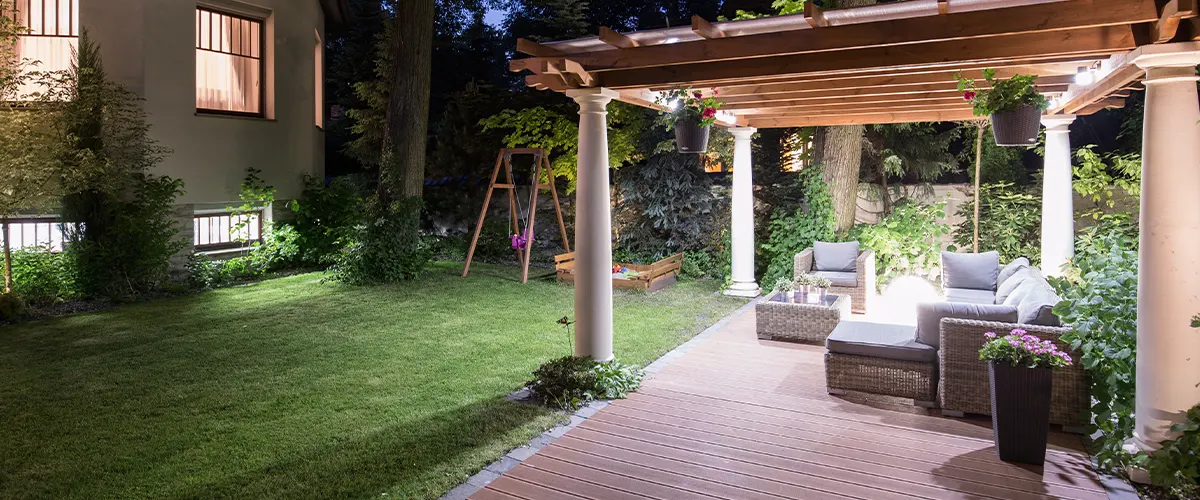 The best way to enhance a large patio is with a water feature. It could be as simple as a wall fountain or as elaborate as a koi pond. A water feature can bring the serenity of nature into your backyard oasis and provide a focal point for your landscaping. The sound of moving water can be very calming, and the sight of fish or other aquatic creatures can be quite relaxing.
If you choose to add a water feature to your outdoor patio, be sure to do some research beforehand to ensure that it will fit in with the overall design of your space. With a little planning, you can enjoy the beauty and tranquility of a water feature for years to come.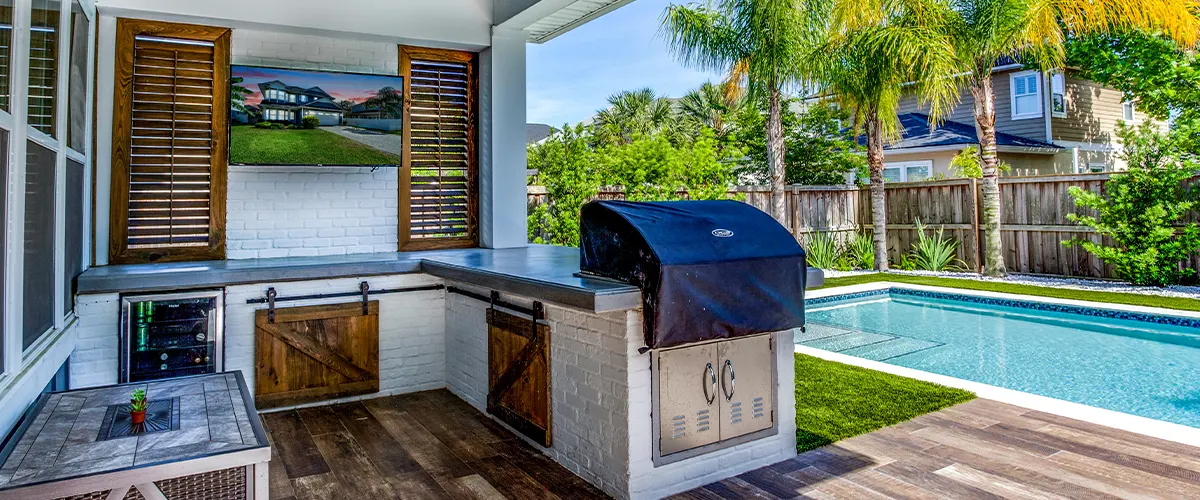 We Make Paver Patio Installation In Denver, CO, Look Easy
You don't need to feel any pressure about working with contractors if you want an amazing job done. Our process is simple and easy for you to follow so that you can start your project in Denver, CO, immediately!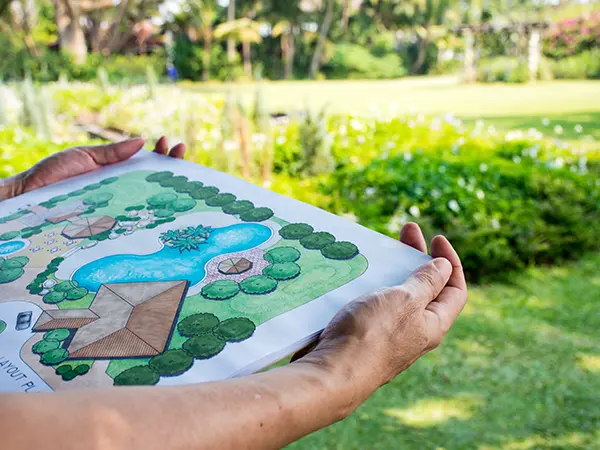 We help you define your vision for your property.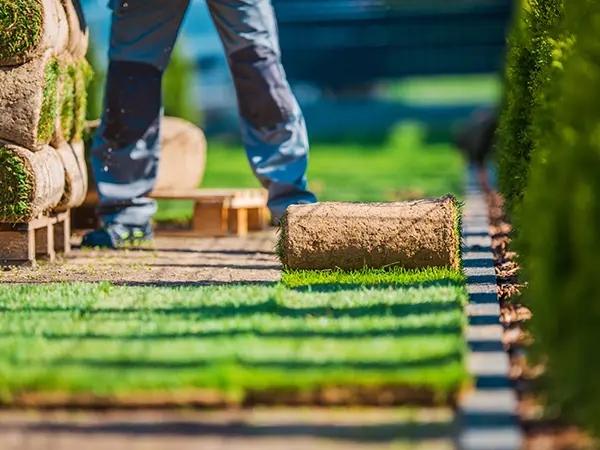 Our in-house team of specialists brings your vision to life.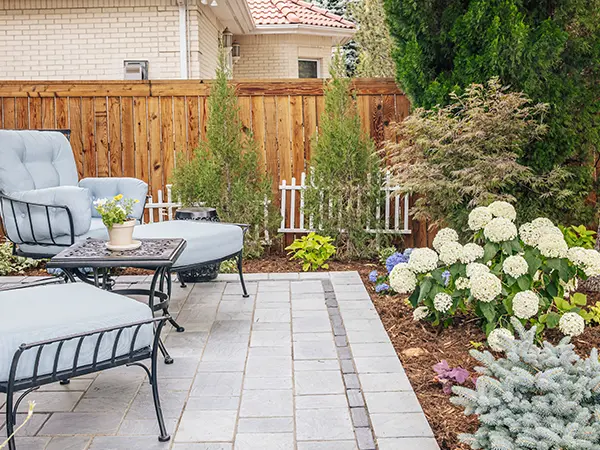 Enjoy a patio that completely matches your home and your lifestyle.
Frequently Asked Questions
If you decide to start small, a simple paver patio with a border, retaining wall, and a cozy fire pit will take you somewhere around $20k.
For some extra additions and details, such as step units, vertical elements, borders, paver patterns, and sitting areas, the price will increase to $50k.
However, if you want to give your whole space a makeover and opt for intricate patios with an outdoor kitchen, lounge, and dining areas, large-size pavers done with better materials, and the highest level of detail, you're looking to spend over $80k.
Your patio project will take around two weeks to complete. Sometimes it may go up to 3 weeks, depending on the arrival of the materials and if demolition is needed. Rest assured, you'll have a clear schedule right from the start and be on top of everything that will happen on your property.
Yes! All of our contractors are licensed and insured. I have a degree in Landscape Architecture from Mississippi State University and have completed several architecture internships throughout Colorado. We're always learning new methods and staying up-to-date with the latest technologies, gadgets, and landscape design and construction trends. We're always learning new methods, and staying up-to-date with the latest technologies, gadgets, and trends in landscape design and construction.
The Best Time For A Well-Deserved Upgrade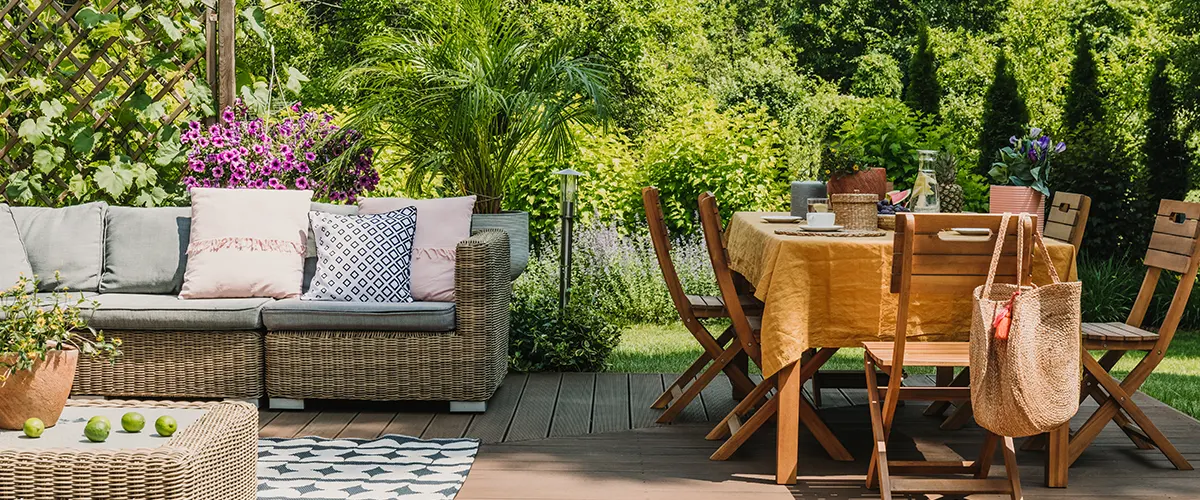 With Land Designs By Colton, you can expect a stress-free journey and a perfect outdoor paver patio that will delight your guests!
The Best Decision For Your Outdoor Space Awaits You