Land Designs By Colton is your ideal fit if you're searching for unparalleled outdoor relaxation in Englewood, CO. We've been helping homeowners design breathtaking patios since 2010 with the single objective of providing peace and tranquility. With our dedicated team's hard work and creative vision, we guarantee that you'll have an incredible patio to cherish forever!
At our company, you'll get the highest quality customer service imaginable. Our commitment to client satisfaction allows us to exceed expectations consistently. When working with us, rest assured that we will take care of getting all necessary permits and materials required for your project's completion – leaving you free to relax!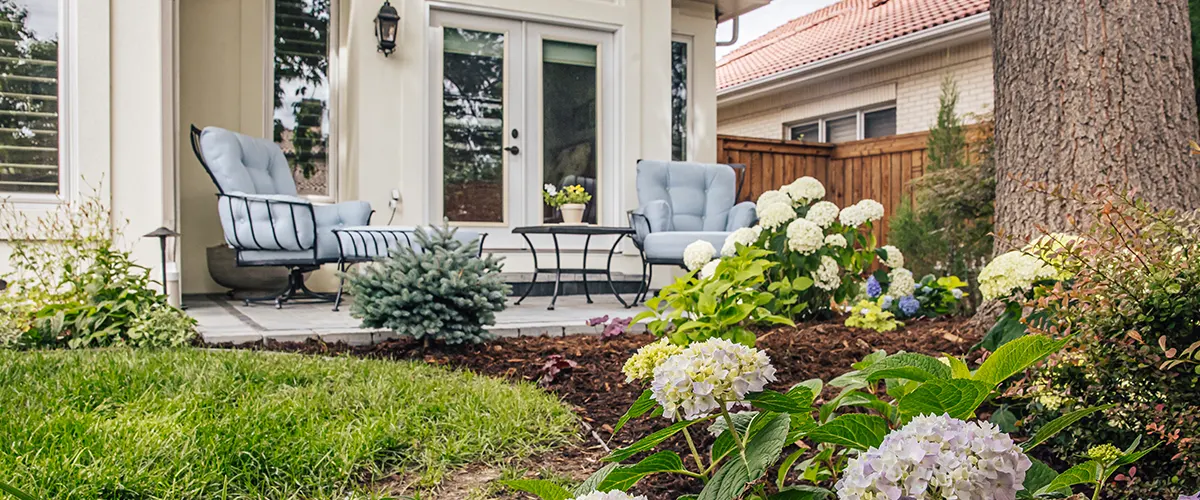 The Typical Cost Of A Paver Patio Installation In Englewood, CO
A patio crafted out of pavers is a much more appealing option than the standard concrete slab, offering myriad patterns and hues. The most influential factor in determining the cost of this kind of installation lies within its size.
As with most other projects, the price of installation rises as its size intensifies. This boost is related to the varying duration of work, labor costs, and materials necessary for successful completion. In fact, here are some average paver patio installation project prices you should consider:
| National average cost | $40.000 |
| --- | --- |
| Typical price range | $30.275 – $70.950 |
| Extreme low-end cost | $10.000 |
| Extreme high-end cost | $150.000 + |
Paver Patio Installation Costs By Materials
During our in-person consultation, we will discuss all the possibilities of materials and upgrades for your outdoor patio in Englewood, CO. But let's talk about what are the average prices for a paver patio installation in Englewood based on different materials:
Brick pavers, also known as clay bricks, are an incredibly strong and resilient option for those looking to construct durable structures in a more eco-friendly way. They come typically in a deep reddish shade but can be found from $32 to $60 per square foot.
If you're looking for a budget-friendly and customizable paving option, concrete pavers are the perfect choice. The cost to install concrete pavers is between $32 to $60 per square foot and it comes with professional installation. Concrete pavers are the most affordable material for your patio.
Transform the look of your outdoor area with a one-of-a-kind custom design constructed from interlocking pavers! Not only do they provide an eye-catching feature to your garden or driveway, but they are also incredibly durable and can withstand cracking. Interlocking pavers costs between $32 to 60$ per square foot, but can sometimes be even pricier, depending on the contractor.
Natural stone pavers are exquisite, yet they can be expensive – ranging from $40 to over $60 per square foot. Flagstone is the most costly option, but also very common among homeowners.
Paver Patio Installation Costs By Size
When you're aiming to save money on your patio project, it's important to remember that the bigger the space you want to be paved, the pricier it will be. Most installers charge by the square foot, which can add significantly to your overall costs. On average, having a paver patio installed typically runs between $32 – $60 per square foot for both labor and materials combined!
If you want to have an idea of how much ground your patio will cover, here are the estimated costs for various patio sizes:
| PATIO SIZE | AVERAGE COST | TYPICAL PRICE RANGE |
| --- | --- | --- |
| 100 square feet | $4,600 | $3,200 to $6,000 |
| 200 square feet | $9,200 | $6,400 to $12,000 |
| 300 square feet | $13,800 | $9,600 to $18,000 |
| 400 square feet | $18,400 | $12,800 to $24,000 |
| 500 square feet | $23,000 | $16,000 to $30,000 |
| 600 square feet | $27,600 | $19,200 to $36,000 |
| 700 square feet | $32,200 | $22,400 to $42,000 |
Other Factors That Influence The Cost Of A Paver Patio Installation In Englewood, CO
The total cost of a paver patio is determined by several factors that must be considered when estimating costs, such as:
Constructing a paver patio is no easy feat. Fees for the job vary, depending on complexity and experience level, from $5 to $15 per square foot, or you can hire someone who charges by the hour (usually around $50 -$80). Additionally, your location may affect these numbers too. With hard work and dedication, however, you'll be able to build a unique outdoor living space!
When planning the layout of your patio, not only does it pay to consider aesthetic appeal but also installation costs. Unique designs with curves will require profound cutting, which is generally more costly than traditional patterns such as herringbone or concentric circles. Highly intricate structures may result in similar expenditure levels too.
Suppose you're looking to install a paver patio around your swimming pool and need it to handle the weight of heavy vehicles. In that case, you'll want to be sure that material selection considers how the patio will be utilized. Of course, this will also affect the price too.
Right angles are easy to manage for any professional; however, when intricate curves and corners come into play, additional care must be taken to ensure your pavers' successful installation.
With your patio looking its best, the next step is to make it complete for effortless entertainment. There are plenty of ways to personalize your backyard space—from adding landscape lighting or a firepit all the way up to installing an outdoor kitchen! Imagine all the possibilities: from a refrigerator and grill combo ready for cooking delicious meals, you can have full parties easily.
Get Your Paver Patio Installation In Englewood, CO, From A Trustworthy Professional
Ready to upgrade your outdoor area in Englewood, CO? Land Designs by Colton is the perfect contractor for you! We create remarkable patios that bring an appealing aesthetic and additional value to your home. Our experienced professionals will transform your yard into a tranquil retreat, bringing life back into it. Let us help make visions of peace become a reality today!
We will help you turn your dream home into a reality. We will work with you throughout the process to ensure your wants and needs are always our priority. Imagine hosting dinner parties on your new patio surrounded by nature. Let's take this idea and make it into a plan!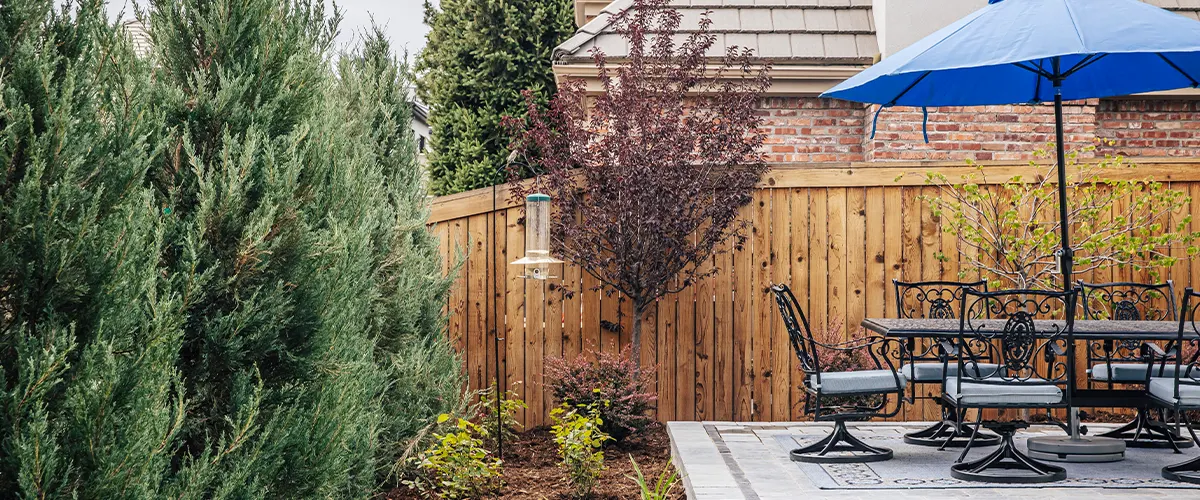 The Best Decision For Your Outdoor Space Awaits You