Are you seeking to build a breathtaking outdoor patio in Lakewood, CO? Land Designs By Colton is the perfect choice for all your needs. We began our business in 2010 with one ambition: to create stunning and tranquil outdoor spaces that relieve homeowners' stress. Let us show you what we are capable of with our paver patio installation service!
Our company is devoted to providing the absolute best customer service. We make sure our clients are always delighted and, more often than not, exceed their expectations. If you choose us as your partner, then sit back and relax – all of the hard work required for bringing your project to life will be done by us; from acquiring permits to purchasing materials!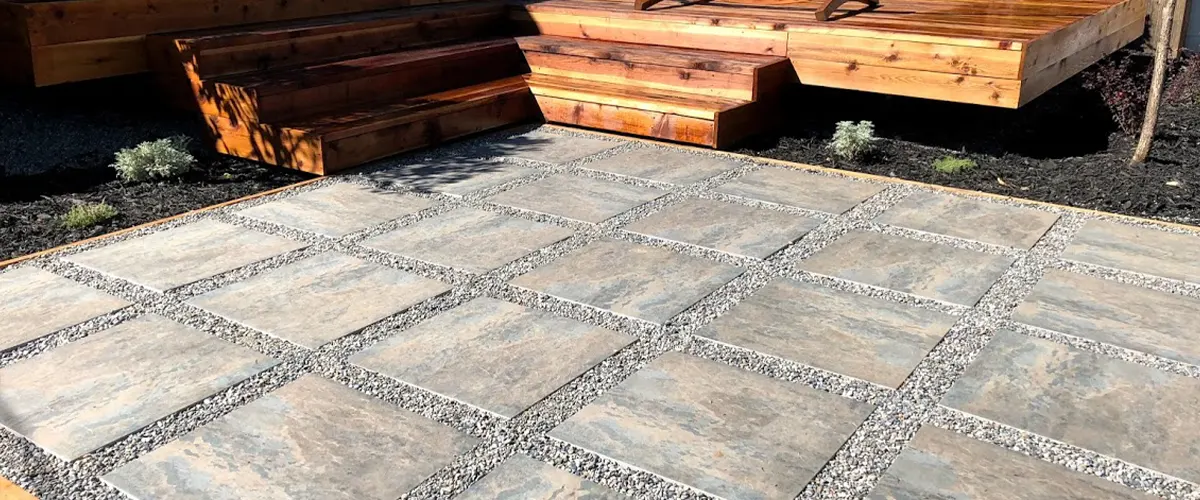 An Outdoor Living Space Project That Sets Your Home Apart
Our ultimate goal is to constantly over deliver and delight you with benefits and advantages that no other outdoor contractors offer!
Get Your Paver Patio Installation In Lakewood, CO, From A Trustworthy Professional
Are you looking to revamp your outdoor living area in Lakewood, CO? Look no further than Land Designs By Colton! As experienced contractors, we can design a custom patio that will transform your yard into an idyllic oasis. Not only is it guaranteed to improve the look of your home, but it also adds value to your property. Let us help bring new life and energy into your backyard today!
We are ready to help you make your dream home a reality! We'll be with you every step of the way, ensuring that all your wants and needs come first. Picture it: dinner parties on your new patio surrounded by natural beauty – let's take this image from fantasy to plan today!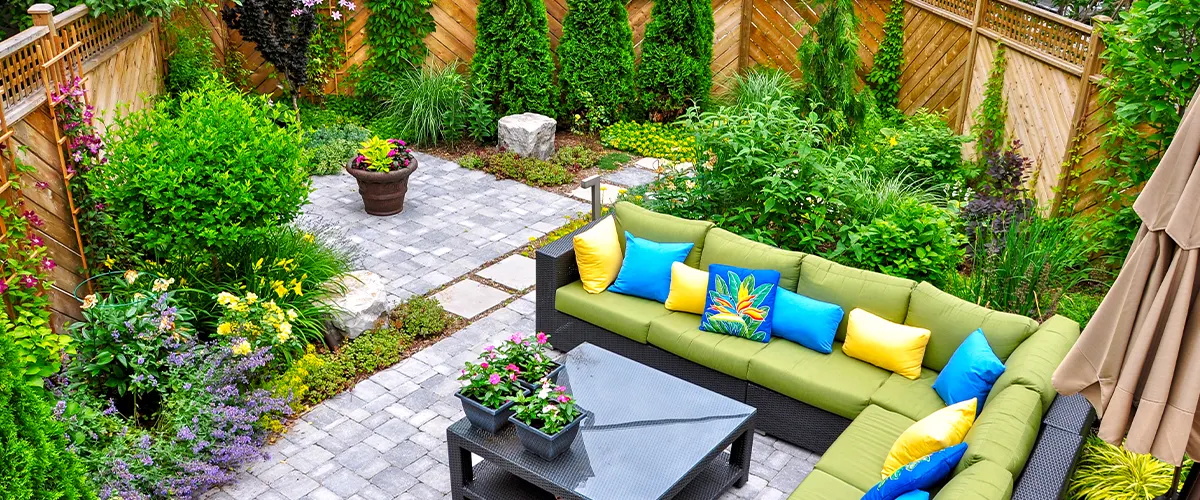 Our Customers In Lakewood Love Their Paver Patios
Jon and Team were great to work with throughout the project. We had a few delays that Jon was more than willing to accommodate, and he was a great professional throughout. Our yard looks phenomenal and we haven't had any follow-up issues since the installation.
Jon also went above and beyond and graveled our backup parking space because he had extra material.
The whole project was completed faster than I anticipated and completely on budget. I would HIGHLY recommend Land Designs to anyone in Denver. Great job and thank you!
John is a pleasure to deal with. His plant knowledge is extensive and his design eye is superb.
He has done many projects for us to include a paver patio, planting beds, garden design/planting and a French drain system, with several more projects scheduled for this Spring.
I recommend John and his company unreservedly.
Type Of Upgrades And Materials
During our in-person consultation, we will discuss all the possibilities of materials and upgrades for your outdoor patio in Lakewood, CO. Though let's talk about what customers most often decide on when they opt to do this transformation!
Instantly revitalize your patio and breathe life into your patio by incorporating different colors, textures, and heights in plants and flowers. Not only do they bestow an inviting atmosphere to the area, but they also provide natural seclusion from prying eyes or loud noises. With their sweet fragrances and radiant shades, you can turn any outdoor space into a tranquil haven without sweat!
They help purify the air by producing oxygen and absorbing carbon dioxide and other pollutants. Plus, they attract birds, bees, butterflies–you name it! Adding greenery to your outdoor living area opens up a world of possibilities for design nuances that weren't there before.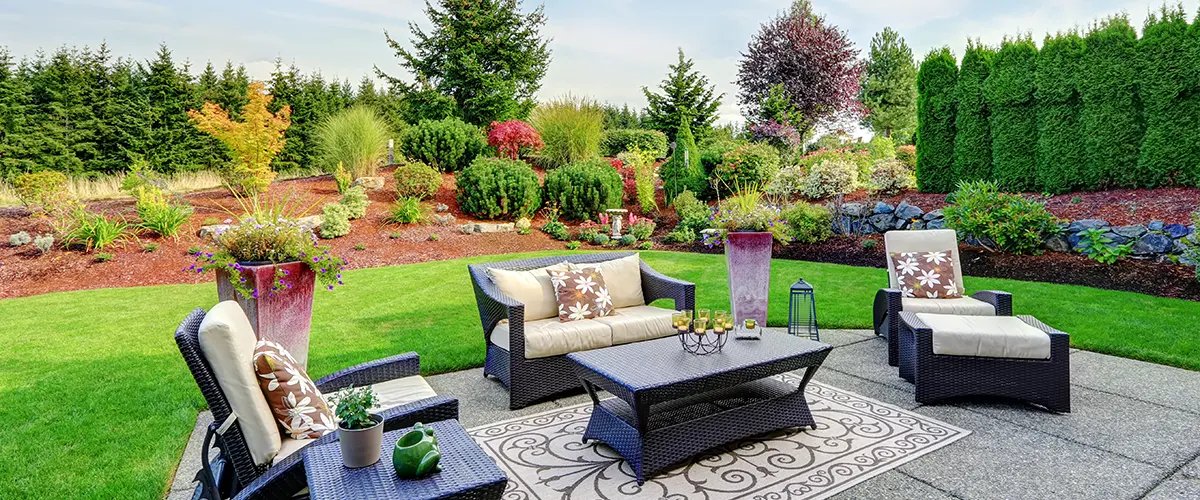 Transform your patio into an enchanted oasis with a minimalist shade! Not only will it lend the area character and define its space, but it also shields you from harsh sunlight and pesky pests. Invite friends over or slip away for some much-needed alone time – this stylishly renovated outdoor space is perfect for entertaining, resting, or have fun at any time of day!
Take some light fabric, such as an old curtain or bed sheet, and attach it to hooks on your exterior wall with a few simple tools. In no time, you'll have a chic canopy above the dining and reclining areas – allowing you to enjoy every moment of sunny days outdoors more fully.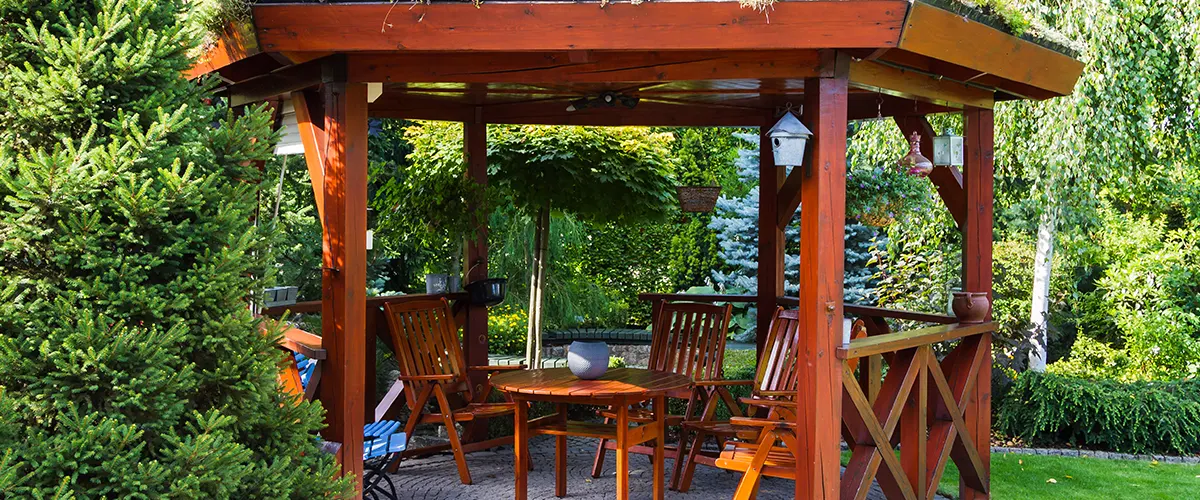 Transform your outdoor space into an eye-catching, purposeful area with the help of the perfect outdoor furniture. You can easily find a piece that perfectly matches your unique taste and style from classic to contemporary styles. Let this be your final touch in bringing life and beauty to your garden! With options such as patio sets or even more modern designs, there's something for everyone!
When selecting outdoor furniture, the material is a critical factor. Wicker and metal provide more durable options that can handle extended exposure to the elements; however, wooden items may necessitate additional care over time to maintain their condition.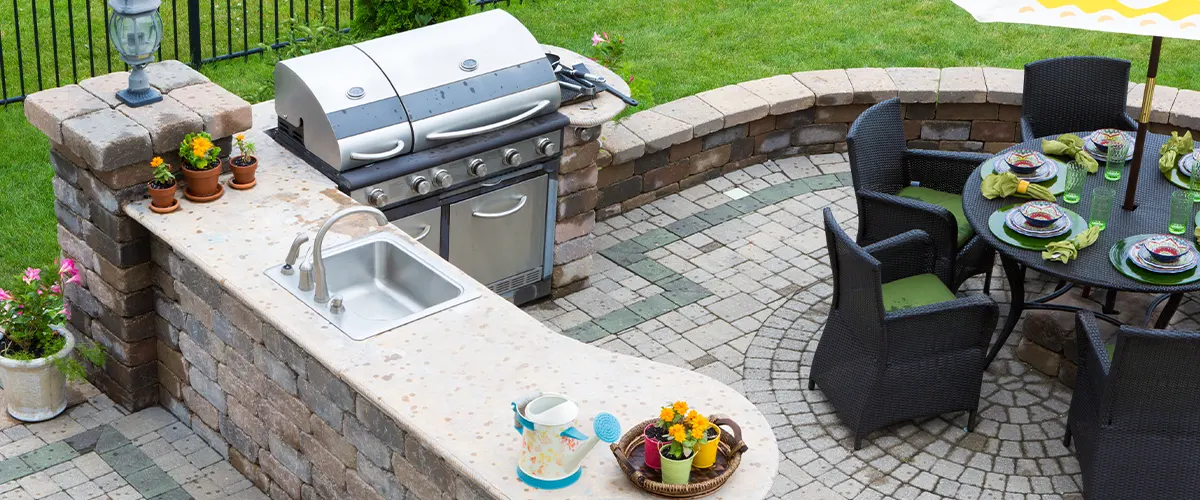 For those searching for relaxation within seasonal traditions, there is something special about these flames that appeals to all. Fire pits provide an exceptional opportunity for everyone to come together and create beautiful memories!
There's something magical about gathering around a fire pit with your favorite people. Not only do you have the opportunity to share stories together under the night sky, but it provides an inviting atmosphere that will make any outdoor patio feel like home. Enjoying the crackle of wood and feeling the evening breeze is comforting and unforgettable!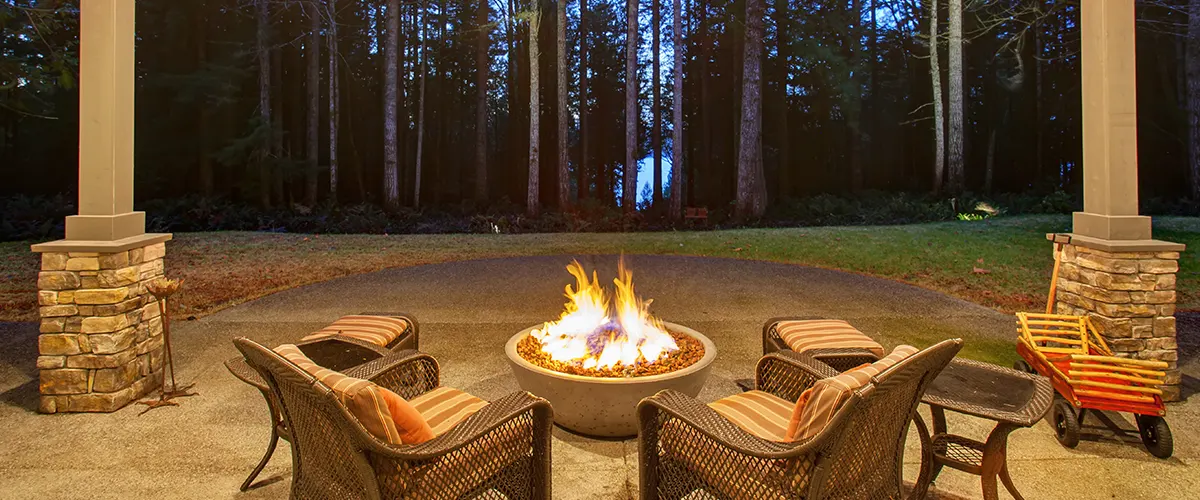 Lighting is an essential element in any exterior living area. Not only does it provide security and protection, but it also produces an inviting atmosphere. With such a wide variety of choices on the market today, selecting the ideal lighting system for your desired purpose may seem challenging – yet with thoughtfulness to detail regarding your own needs, you will be able to locate one that functions impeccably!
If you want to add a touch of class to your home at night, consider adding paver lights to your driveway, footpath, or patio. You'll be surprised at the difference it makes! These tough cases come in standard brick paver size and will make spending time outdoors more enjoyable.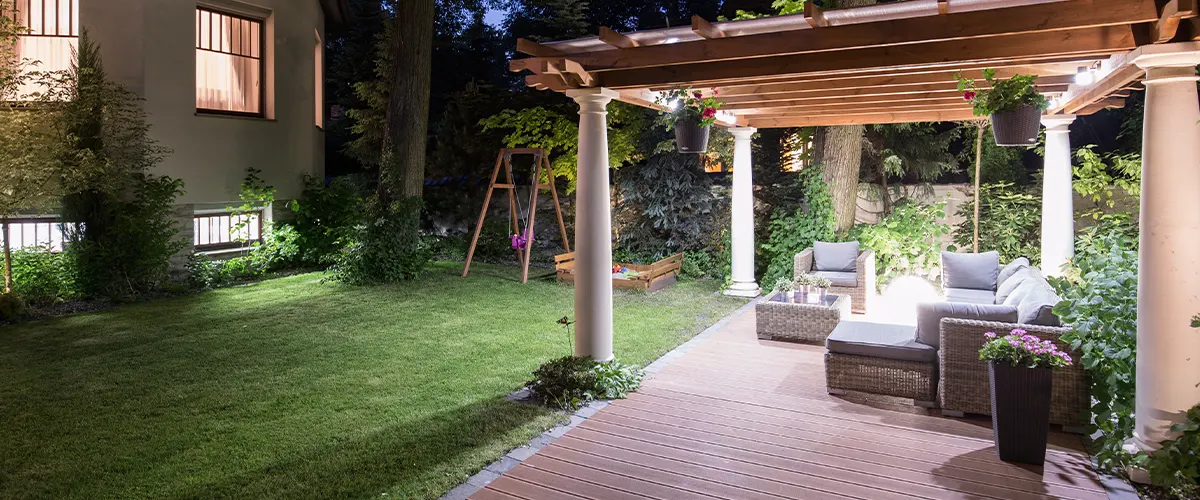 Transform your outdoor living space into an inviting haven of tranquility by installing a water feature on your backyard patio. Whether it's the sight and sound of moving water from a wall fountain or the calming presence of koi fish in their own pond, you can easily create an atmosphere that is both beautiful and tranquil. Selecting decor elements that will complement your existing landscape design while bringing life to your backyard is essential – you'll be immersed in serenity with just one perfect choice!
Also, if you choose to add a water feature to your outdoor patio, do some research beforehand to ensure that it will fit in with the overall design of your space. With a bit of planning, you can enjoy the beauty and tranquility of a water feature for years to come.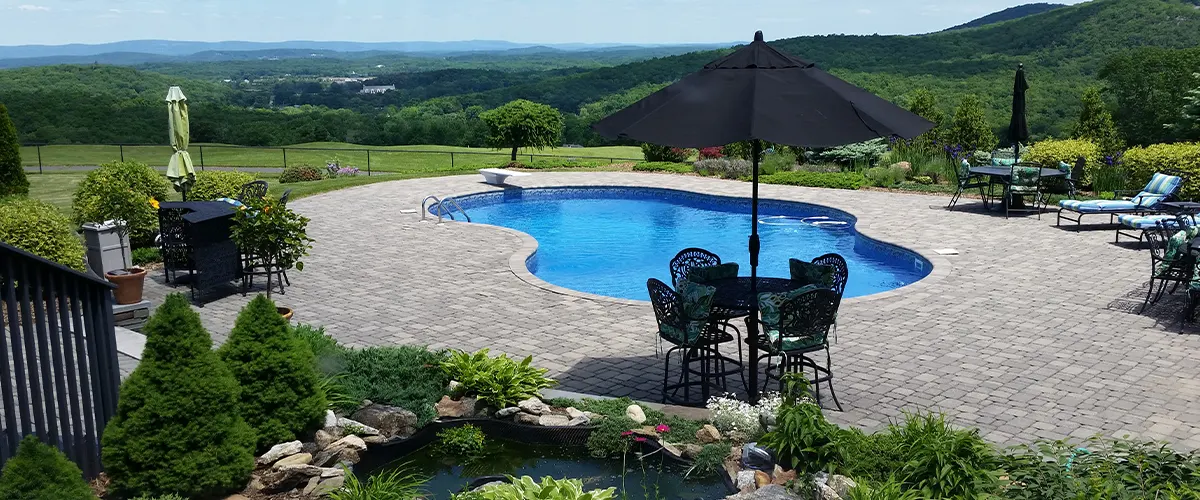 We Make Paver Patio Installation In Lakewood, CO, Look Easy
No need to be intimidated by contracting! Let us put your mind at ease with our simple process. You can begin your project in Lakewood, CO within minutes – and that's not all! Our knowledgeable team will ensure the entire procedure is seamless so you can dedicate more time to what matters most.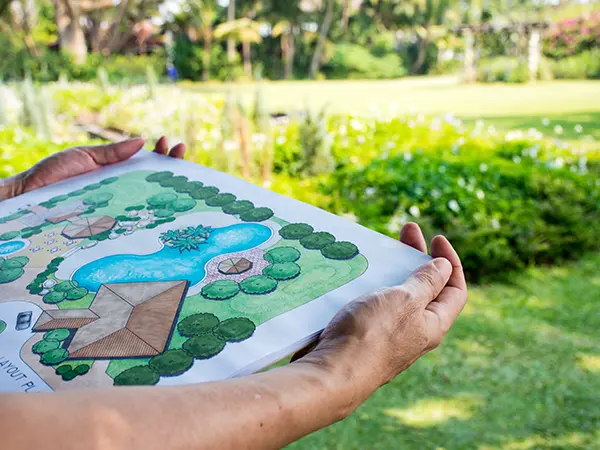 We help you define your vision for your property.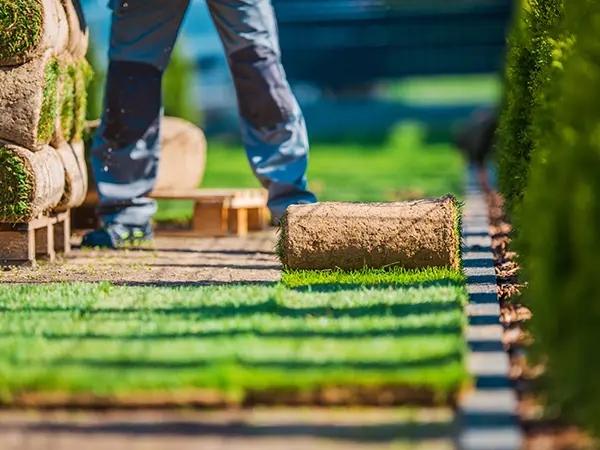 Our in-house team of specialists brings your vision to life.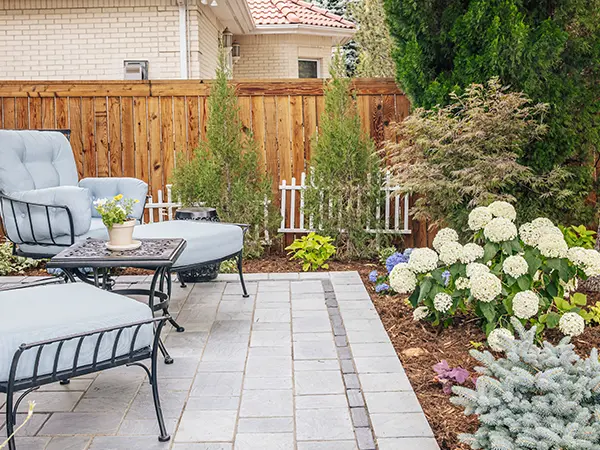 Enjoy a patio that completely matches your home and your lifestyle.
Frequently Asked Questions
A simple paver patio with a border, a retaining wall, and an inviting firepit could cost around $20k. If you wish to enhance the look of your outdoor space by adding step units or vertical elements, prepare for an estimated budget of close to $50k.
To give your whole space the most transformation possible while utilizing more luxurious materials like large-size pavers and the highest level of detail for outdoor kitchens, lounges, and dining areas, then be prepared to pay an estimated amount of over $80k!
Rest assured that you'll receive a detailed patio construction timeline so you can plan accordingly – and save yourself from any unnecessary worry. The project should take approximately two weeks. However, this may need to be extended if we require additional demolition work or if case materials get delayed.
Absolutely! All of our professionals are licensed and insured. I have a degree in Landscape Architecture from Mississippi State University and multiple architecture internships across Colorado. We never stop learning new techniques and keeping up with the most recent technologies, tools, and trends in landscape design and construction.
The Best Time For A Well-Deserved Upgrade
When you choose Land Designs By Colton for your dream outdoor patio, rest assured that the entire process will be stress-free. What's more, your guests are sure to swoon over the final product!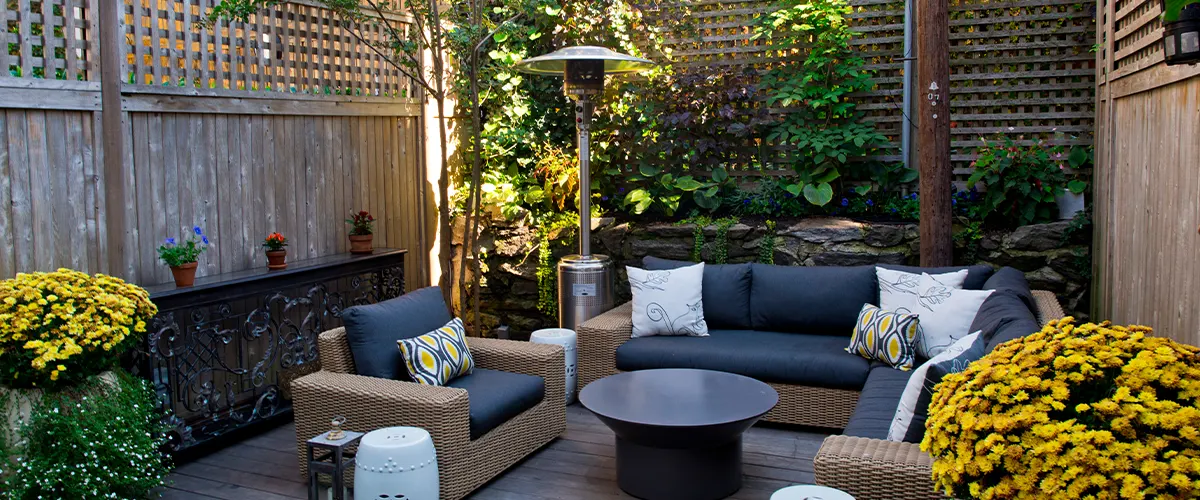 The Best Decision For Your Outdoor Space Awaits You