The Best Sprinkler System Installation In Arvada, CO
Get your lush lawn today with our Arvada sprinkler system installation!
In Arvada, CO, maintaining a verdant lawn can be challenging due to the sweltering heat. A sprinkler system is essential to protect your turf from drought, promoting its growth and aesthetic appeal. But, not all installations are equal.
Entrust your lawn to Land Designs By Colton, renowned for its superior sprinkler system installations. With our experienced team and high-quality equipment, we ensure the optimal distribution of water, minimizing waste and maximizing plant health. Your lawn deserves the best; it deserves the Land Designs By Colton touch.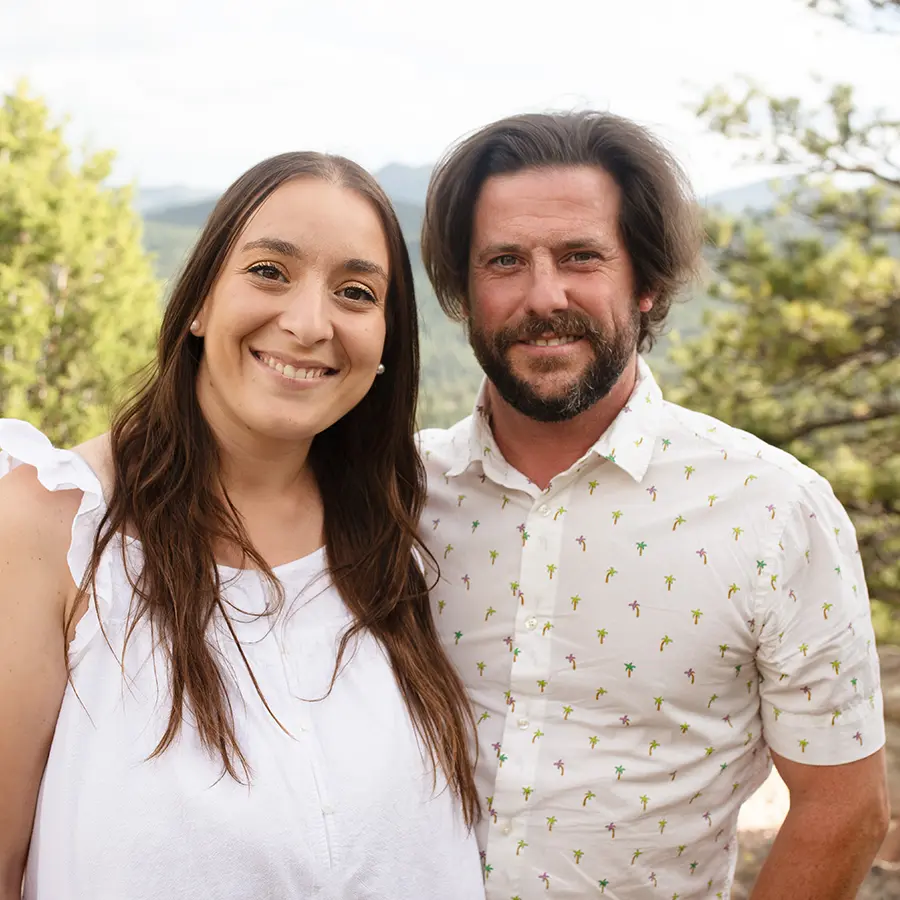 Jonathan and Flavia Colton, owners of Land Designs By Colton
We're Jonathan and Flavia, owners of Land Designs By Colton. In us, you'll find a partner who listens to your vision and creates a space tailored to your and your family's needs. We've been in the landscaping industry for over 10 years, and we've been designing outdoor spaces for more than 25 years. Rest assured, you'll work with a pro that knows this industry inside-out!
Enjoy An A-to-Z Sprinkler System Installation In Arvada, CO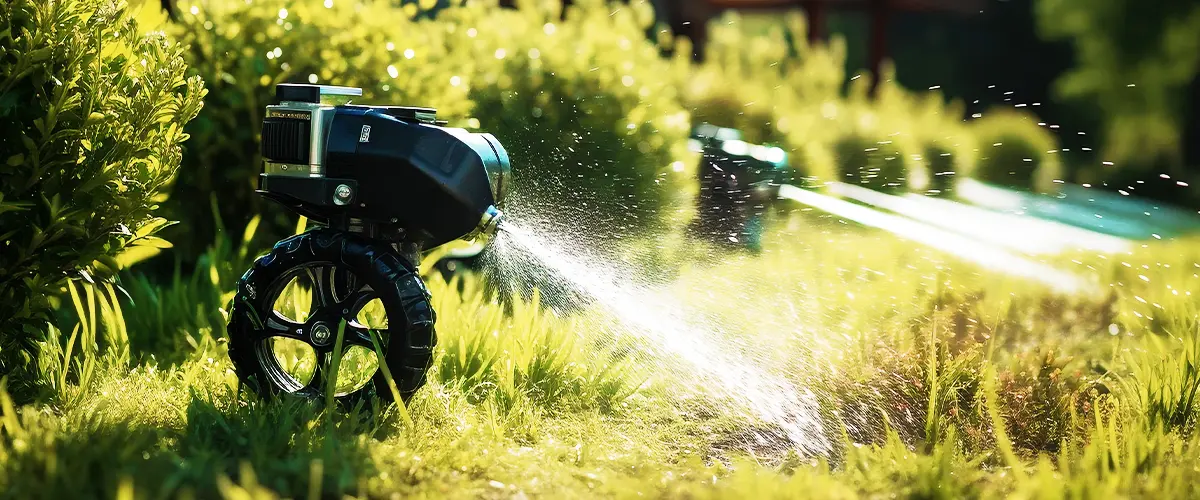 Choose Land Designs By Colton for your sprinkler system installation in Arvada, CO, and let us transform your lawn. We bring expertise, commitment, and a keen understanding of local conditions to deliver exceptional results. Plus, our top-notch customer service ensures a seamless, stress-free experience. Your beautiful, lush lawn is just a call away.
Join us to experience the following benefits:
A Service Tailored To Your Yard's Needs
Hear what our satisfied customers in Arvada, CO, have to say about their experience with Land Designs By Colton's landscape design and maintenance services.
Jonathon and his crew were excellent. They are experienced, professional and reasonably priced. They started on time and finished on time. They did design, demolition and installation of both hardscape and sod at our property as well as install a new fence around it. They also repaired an old sprinkler system with new equipment. Jonathon is friendly and approachable and worked with us to adjust our budget during the process. We highly recommend!
I had an incredible experience with Land Designs by Colton. They were on time, delivered high quality results and exceeded my expectations.
I had tons of questions about everything from recommended plants to optimal sprinkler schedules. They answered them all and helped me configure everything I needed. I plan to use them again for any future improvements.
Sprinkler System Upgrades To Consider
Upgrade your sprinkler system with Land Designs By Colton. Optimize water use with smart controllers, improve coverage with rotary nozzles, or enhance efficiency with rain sensors and high-efficiency sprinkler heads.
Automatic Timers Sprinklers
Automatic timers are a game changer for efficient lawn maintenance. These ingenious devices automate the watering schedule, providing your lawn with the perfect amount of hydration at the optimal times.
They eliminate the worry of overwatering or underwatering, leading to healthier, greener grass. Plus, they save time and promote water conservation, making your lawn care more eco-friendly.
Multi-Zone Irrigation Sprinklers
Multi-zone irrigation is a must-have for any sprawling lawn. It allows different areas of your yard to be watered at varying intensities and frequencies, providing the tailored care that diverse plant types need.
This system ensures efficient water distribution, contributing to healthier, more vibrant green spaces. With multi-zone irrigation, you'll achieve the perfect balance of hydration across your entire landscape.
Weather Sensors Sprinkler Systems
Weather sensors are a smart addition to your sprinkler system. They adjust watering schedules based on real-time weather data, preventing unnecessary watering during rainy days, thus conserving water.
This technology not only benefits your wallet but also enhances the health of your lawn, keeping it verdant and vibrant regardless of weather conditions.
Mobile And Wi-Fi Connectivity Sprinklers
Mobile and Wi-Fi connectivity bring your lawn care into the 21st century. With these features, you can control your sprinkler system directly from your smartphone or tablet, allowing for real-time adjustments and remote access.
This convenience means you can respond swiftly to changing weather conditions, ensuring optimal watering for your lawn no matter your location. It's smart, efficient, and responsive lawn care at your fingertips.
Don't wait; transform your lawn today with Land Designs By Colton. Contact us now for top-tier sprinkler system installation in Arvada, CO. Your lush, green oasis awaits!
Other features we can include with your sprinkler system installation in Arvada, CO:
Automatic Lawn Watering For Thriving Yards Just Like These
Enjoy our gallery, showcasing the stunning transformations achieved by our sprinkler system installations. Experience the magic of Land Designs By Colton through these lush, green, and thriving lawns in Arvada, CO.
You're Closer to a Greener Lawn with Our Sprinkler Services!
Follow our straightforward process to bring the magic of Land Designs By Colton to your lawn with our sprinkler services.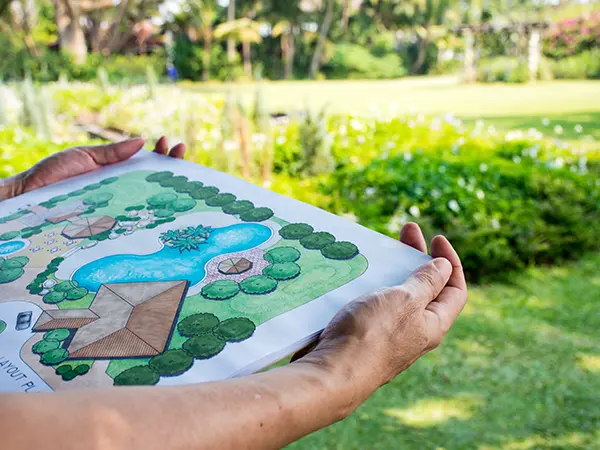 We work closely with you to assess your lawn's specific requirements and watering preferences.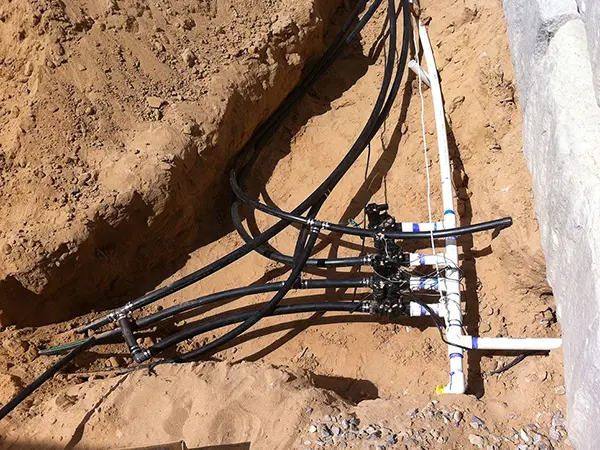 Our experienced team expertly installs a customized sprinkler system, incorporating the latest upgrades.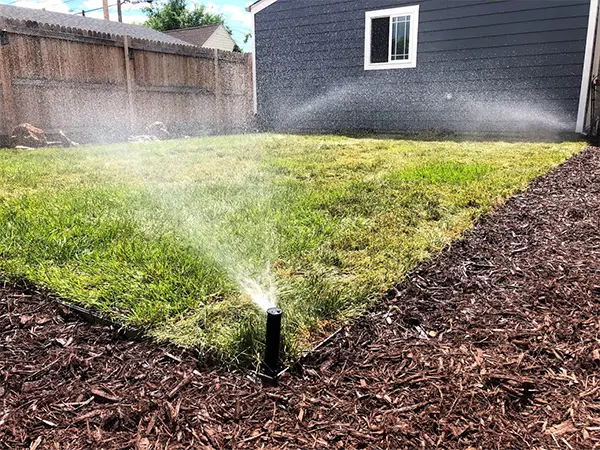 Sit back and enjoy a lush, vibrant lawn with minimal maintenance, courtesy of our cutting-edge system.
FAQs About Sprinkler System Installation In Arvada, CO
In Arvada, it's generally recommended to start your sprinklers around mid to late April. By this time, the risk of freezing temperatures and snowfall has largely diminished. However, do keep an eye on the weather forecast, as nature can be quite unpredictable.
Remember not to turn on your sprinklers if there's a chance of freezing temperatures, as it could cause damage to your system. Always remember to adjust the water delivery gradually based on your lawn's requirements as we transition into the hotter summer months.
In Arvada, it's common practice to bury sprinkler lines between 6 to 12 inches deep. This depth provides adequate protection against damage from foot traffic or landscaping activities, as well as prevents freezing during winter. However, it's important to consider local codes and soil conditions, as they may influence the optimal burial depth.
To safeguard your sprinkler system in Colorado, it's advisable to schedule winterization before the first hard freeze of the season, which typically occurs between mid-October and early November.
 It's crucial to ensure all water is blown out of the system to prevent freezing, which can result in significant damage to your pipes and sprinkler heads. Therefore, plan to have your sprinkler system winterized in early to mid-October, allowing ample time to avoid the initial freeze.
Keep Your Lawn Healthy All Year Round
Choose Land Designs By Colton, the top choice for sprinkler system installations in Arvada, CO. Our expertise, dedication to customer satisfaction, and cutting-edge technology ensure your lawn receives the premium care it deserves. With us, you're not just getting a service, you're investing in a greener, healthier, and more vibrant outdoor space.
Revamp Your Lawn and Create an Enchanting Landscape
Ready to elevate your outdoor space in Arvada, CO? Reach out for a complimentary quote, and let's embark on an exhilarating journey of landscape design. You can contact us directly at (720) 580-3677 to discuss your vision and find out if we're the perfect fit for your project. Let's bring your dream landscape to life!
Other services you might be interested in:
Arvada, CO, is a remarkable blend of historic charm and modern living. Nestled in the shadow of the Rocky Mountains, it's home to the beautiful Olde Town Arvada, which boasts 125 years of rich history and culture. Its notable landmarks include the Arvada Center for Arts and Humanities, renowned for its wide array of performances and exhibits, and the Majestic View Park, offering stunning views of wildlife and nature. Furthermore, the city's proximity to Denver provides easy access to countless attractions, making Arvada a vibrant community that is a wonderful place to live, work, and play.