The Best Sprinkler System Installation In Centennial, CO
Have a beautiful, green, healthy lawn with a sprinkler system installation in Centennial, CO.
Have you ever found yourself sweating in the sun, dragging a heavy hose across your yard? That's where a sprinkler system comes in handy. It saves time, conserves water, and keeps your lawn lush. But who should you trust with the task of installing one?
We at Land Designs By Colton are the top local choice for sprinkler system installation in Centennial, CO. Our company is renowned for its diligence, craftsmanship, and reliability. With our expert team handling your sprinkler system, you can say goodbye to manual watering and hello to a beautifully maintained yard. Go ahead and trust us with your xeriscaping needs.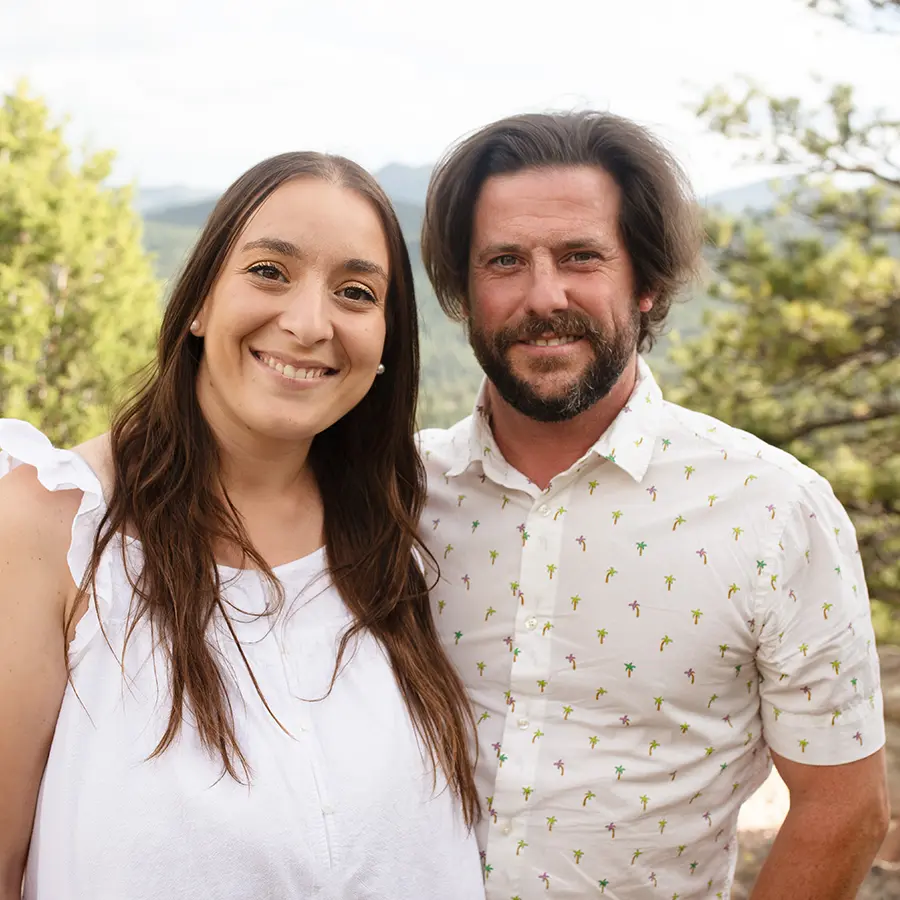 Jonathan and Flavia Colton, owners of Land Designs By Colton
We're Jonathan and Flavia, owners of Land Designs By Colton. In us, you'll find a partner who listens to your vision and creates a space tailored to your and your family's needs. We've been in the landscaping industry for over 10 years, and we've been designing outdoor spaces for more than 25 years. Rest assured, you'll work with a pro that knows this industry inside-out!
Transform Your Lawn with Effortless Care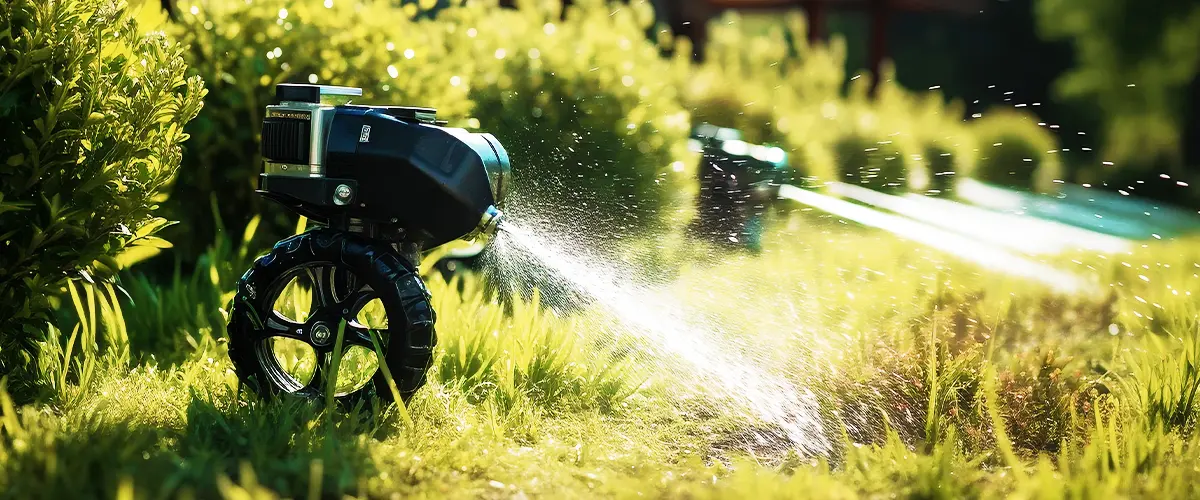 Why choose us? At Land Designs By Colton, we're not just offering sprinkler system installation in Centennial, CO. We're offering a lifestyle change—a transformation of your yard into a green, thriving oasis without the hassle of manual watering.
Our team's unrivaled expertise and steadfast commitment to customer satisfaction leave your lawn looking impeccable, and your schedule free for the things you love.
You can't go wrong with us, as we offer:
See The Difference: Rave Reviews from Satisfied Customers
Our delighted customers across Centennial are a testament to our exceptional landscape design and build services. Dive into their feedback and see the remarkable transformation we can bring to your home.
Jonathon and his crew were excellent. They are experienced, professional and reasonably priced. They started on time and finished on time. They did design, demolition and installation of both hardscape and sod at our property as well as install a new fence around it. They also repaired an old sprinkler system with new equipment. Jonathon is friendly and approachable and worked with us to adjust our budget during the process. We highly recommend!
I had an incredible experience with Land Designs by Colton. They were on time, delivered high quality results and exceeded my expectations.
I had tons of questions about everything from recommended plants to optimal sprinkler schedules. They answered them all and helped me configure everything I needed. I plan to use them again for any future improvements.
Sprinkler System Upgrades To Consider
Upgrade your sprinkler system with Land Designs By Colton. Optimize water use with smart controllers, improve coverage with rotary nozzles, or enhance efficiency with rain sensors and high-efficiency sprinkler heads.
Forget about manual control of your sprinkler system. With automatic timers, you can set it and forget it! These nifty devices allow your system to water your lawn at the most beneficial times, even when you're not home. This ensures optimal watering for your landscape, essential for Centennial, CO's climate. Trust us, it's a game changer for maintaining a lush, green lawn with minimal effort.
Embrace the power of multi-zone irrigation. It's not just about watering your lawn, it's about giving each area of your landscape the attention it deserves. Different plants need different amounts of water, and that's where multi-zone comes in. Especially in Centennial, CO, where our diverse flora need varying care, this system is a game-changer.
Weather Sensors are a smart addition to your sprinkler system. They adjust your watering schedule based on real-time weather data. So, if it's raining, the system knows not to water your lawn. This results in significant water conservation—an absolute must in Centennial, CO, where every drop counts. Consider weather sensors, and let Mother Nature do some of the watering!
Enhance your sprinkler system's accessibility with Mobile and Wi-Fi connectivity. This tech upgrade lets you control your sprinkler from anywhere, anytime, using just your smartphone. No need to be home to start or stop your sprinkler – just tap and go! For Centennial, CO, residents with a busy lifestyle, this feature brings a new level of convenience, giving you more control over your lawn care. It's not just smart. It's essential.
Your sprinkler system installation in Centennial, CO, can also include:
Experience Luxuriant Landscapes: Our Showcase of Success
Step into our world of vibrant greens and spectacular landscapes. Our project portfolio is a testament to the beautiful, water-efficient outdoor spaces we've crafted with our superior sprinkler system installations in Centennial, CO.
Our Effortless 3-Step Process To Perfect Sprinkler System Installation
Let's walk through our simplified 3-step process for sprinkler system installation that guarantees a lush, vigorous lawn with minimal effort.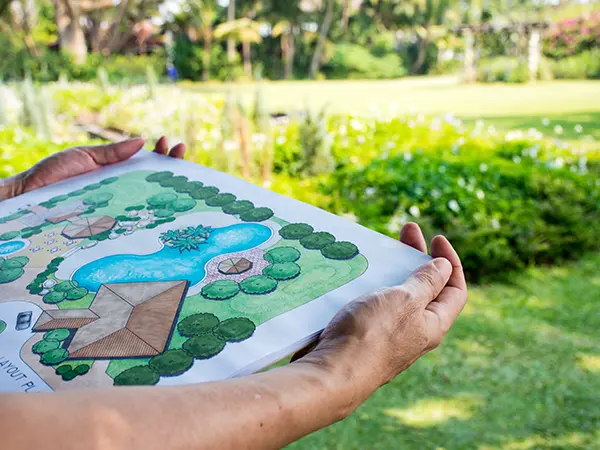 We start by understanding your unique landscape needs, tailoring a custom sprinkler system design for optimal watering efficiency.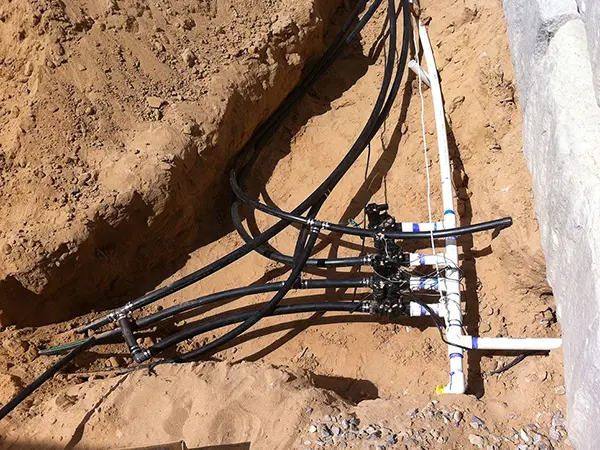 Our professional team promptly and skillfully installs your sprinkler system, adhering to the highest industry standards for seamless operation.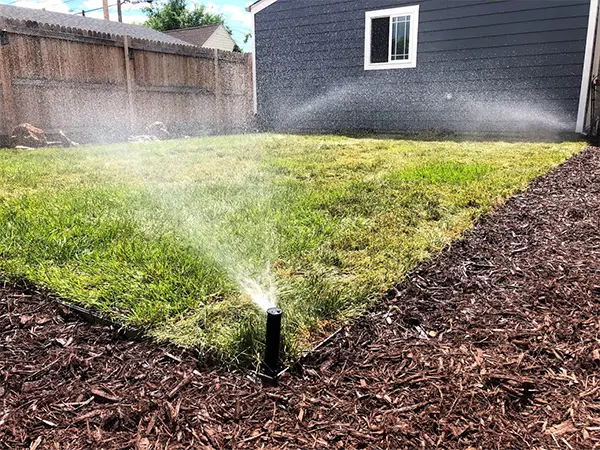 Sit back and enjoy your flourishing lawn, knowing your new sprinkler system will keep it green and healthy with minimal effort.
FAQs About Sprinkler System Installation In Centennial, CO
In Centennial, CO, it's best to start your sprinklers in the spring, typically around mid-April, once the risk of a hard freeze has passed. Keep an eye on the weather and adjust accordingly. Remember, our team at Land Designs By Colton is on standby to provide any guidance or maintenance support you need for your sprinkler system.
In Centennial, CO, sprinkler lines are typically buried 6 to 12 inches deep. This depth protects the lines from damage during lawn care tasks and allows for proper water pressure. However, the specific depth may vary based on factors such as soil type and local regulations. At Land Designs By Colton, we ensure all sprinkler installations adhere to the best industry practices and guidelines.
In Colorado, you should ideally winterize your sprinkler system around mid-October to early November. This period usually marks the start of freezing temperatures, and winterizing helps protect your system from potential freeze damage.
At Land Designs By Colton, we offer comprehensive winterization services to ensure your system's longevity, including shutting off the water supply, draining water from the system, and insulating exposed parts. Remember, timing can vary based on weather patterns, so feel free to contact us for personalized advice.
Why Choose Land Designs By Colton
When it comes to sprinkler system installation in Centennial, CO, Land Designs By Colton stands unrivaled. We combine our in-depth local knowledge, superior craftsmanship, and exceptional customer service to provide you with a seamless and enjoyable landscaping experience.
Your Lush Landscape Is A Phone Call Away
With our professional expertise, innovative solutions, and relentless dedication to customer satisfaction, we guarantee a thriving landscape that not only enhances your home's curb appeal but also conserves water.
Get in touch with us at (720) 580-3677, or click the button below to send us a message. We look forward to creating your dream outdoor space with you.
Other services you might be interested in:
Centennial, CO, is a vibrant city renowned for its beauty, community spirit, and impressive landmarks. Replete with outdoor recreation opportunities, it's home to the Cherry Creek State Park, a splendid getaway for hiking, camping, and bird-watching. Just a stone's throw away, the Centennial Center Park offers family-friendly fun with its playgrounds, amphitheater, and picnic areas. The city also boasts top-tier shopping at The Streets at SouthGlenn, and the Arapahoe Libraries offer endless knowledge and community events.