The Best Sprinkler System Installation In Denver, CO
Enjoy a healthy and thriving lawn with a modern sprinkler system.
A well-functioning sprinkler system is essential for maintaining a vibrant, healthy lawn. Without one, the beauty of your garden can quickly fade due to irregular or inadequate watering. Moreover, manual watering can be time-consuming and inefficient.
At Land Designs By Colton, we provide the best sprinkler system installation in Denver, CO. Our team of experts ensures your lawn gets the right amount of water, at the right time, and in the right places, taking the hassle out of lawn maintenance. Trust us with your sprinkler system installation for a lush, worry-free lawn.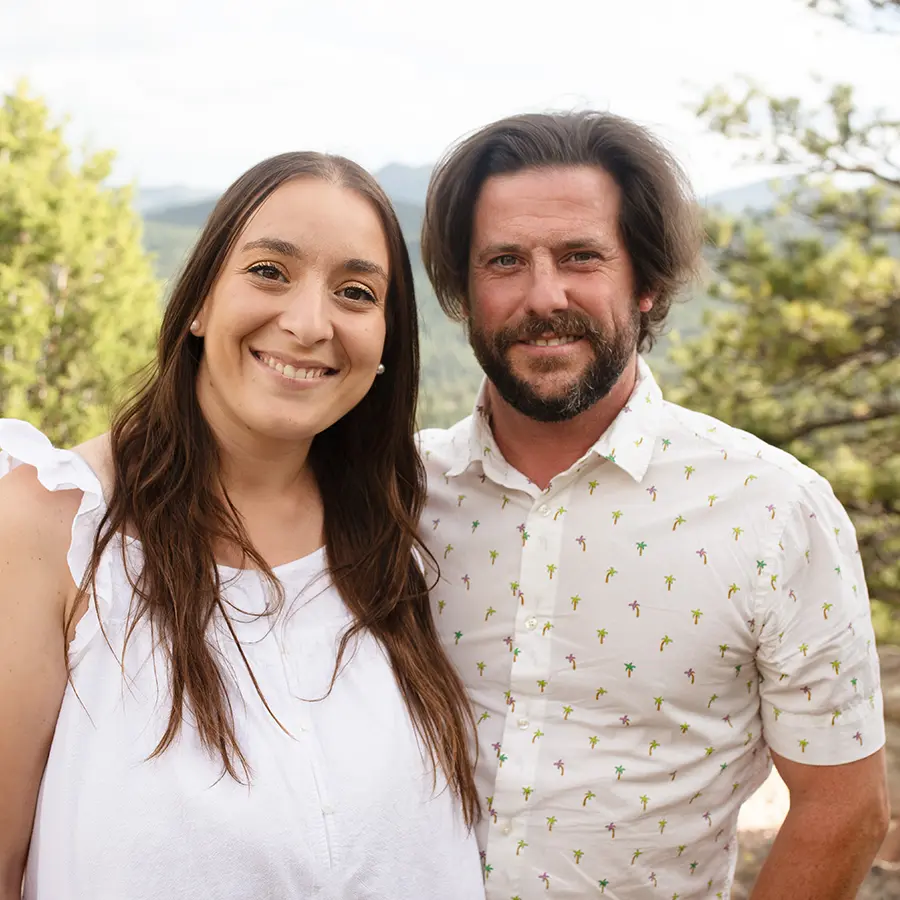 Jonathan and Flavia Colton, owners of Land Designs By Colton
We're Jonathan and Flavia, owners of Land Designs By Colton. In us, you'll find a partner who listens to your vision and creates a space tailored to your and your family's needs. We've been in the landscaping industry for over 10 years, and we've been designing outdoor spaces for more than 25 years. Rest assured, you'll work with a pro that knows this industry inside-out!
Enjoy An A-to-Z Sprinkler System Installation In Denver, CO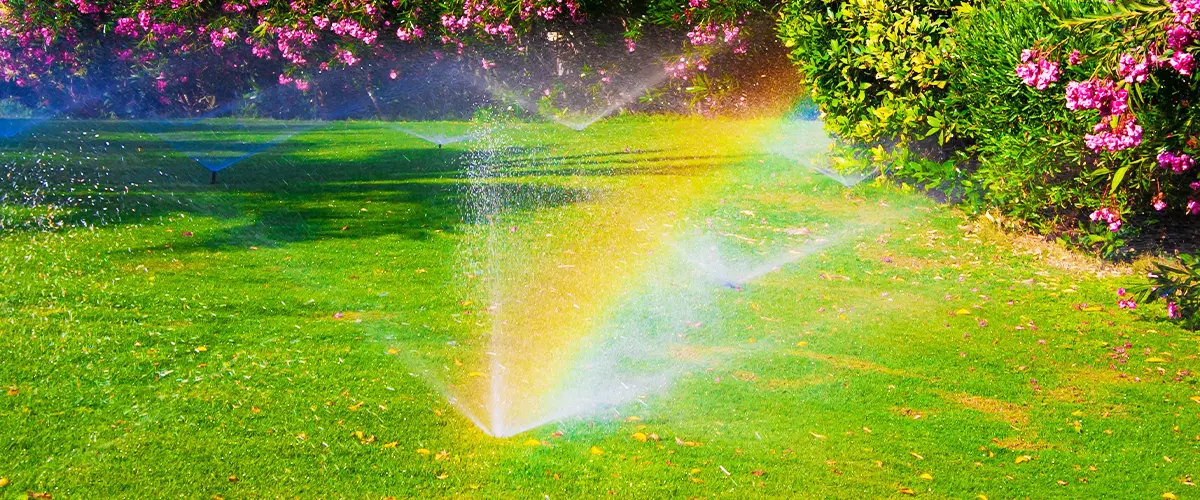 Our superiority stems from our deep understanding of Denver's unique climate and terrain. At Land Designs By Colton, we don't just install sprinkler systems; we tailor them to your specific landscape, ensuring maximum water efficiency.
We Make Denver, CO, Homeowners Proud Of Their Yards
We understand that actions speak louder than words. But don't just take our word for it. Here are some testimonials from satisfied customers who have experienced our top-notch service first-hand.
Jonathon and his crew were excellent. They are experienced, professional and reasonably priced. They started on time and finished on time. They did design, demolition and installation of both hardscape and sod at our property as well as install a new fence around it. They also repaired an old sprinkler system with new equipment. Jonathon is friendly and approachable and worked with us to adjust our budget during the process. We highly recommend!
I had an incredible experience with Land Designs by Colton. They were on time, delivered high quality results and exceeded my expectations.
I had tons of questions about everything from recommended plants to optimal sprinkler schedules. They answered them all and helped me configure everything I needed. I plan to use them again for any future improvements.
Sprinkler System Upgrades To Consider
If you're contemplating enhancing your existing sprinkler system or considering a fresh installation, it's critical to understand the upgrades that can make a world of difference. The right improvements not only enrich your lawn's health but also save you time and water. Let's dive into the sprinkler system upgrades you should consider.
Automatic Timers Sprinklers
Automatic timers are devices that control when and how long your sprinkler system runs. They provide a consistent watering schedule, tailored to the unique needs of your lawn, without requiring your constant attention.
Without an automatic timer, you risk either under-watering or over-watering your garden. This can lead to a less healthy lawn and wastage of water, as well as unnecessary time and effort spent on manual watering.
Multi-Zone Irrigation Sprinklers
Multi-zone irrigation is a watering method that allows for the division of your lawn into different sections or "zones." Each zone can be watered individually, aiding in the efficient use of water and ensuring that each area of your lawn receives the appropriate amount of moisture.
Multi-zone irrigation is crucial for lawns with diverse plant species and sections that have different watering needs. For instance, shaded areas may require less watering compared to sun-exposed sections. Similarly, lawns with a mix of flower beds, grass, and trees will likely have varied watering requirements.
This method ensures that each zone gets the right amount of water, reducing water waste and promoting healthier plant growth. So, if you're looking to optimize water usage and maintain a vibrant garden, implementing a multi-zone irrigation system should definitely be on your list.
Weather Sensors Sprinkler Systems
Weather sensors are integral components of a modern sprinkler system. They are devices that detect weather changes and automatically adjust your watering schedule and amount accordingly.
This means on rainy days, the sensors will detect the precipitation and delay or shut off your sprinkler system, saving water and preventing overwatering. During hotter and drier periods, the sensors can prompt the system to deliver more water to keep your lawn well-hydrated.
Installing weather sensors in your sprinkler system brings about two key benefits. Firstly, they significantly enhance water efficiency by reducing unnecessary watering during and after rainy weather.
Secondly, they maintain the overall health of your lawn by preventing overwatering, which can lead to lawn diseases and plant death. Therefore, for a smart, self-regulating, and efficient sprinkler system that takes into account real-time weather conditions, weather sensors are a must-have upgrade.
Mobile And Wi-Fi Connectivity Sprinklers
Mobile and Wi-Fi connectivity features are a game-changer in modern sprinkler system upgrades. These features allow you to control and monitor your sprinkler system remotely from your smartphone or any Wi-Fi-enabled device.
With an app, you can adjust watering schedules, shut off or turn on your system, and even monitor water usage, all from the comfort of your home or while on the go. This feature brings convenience, saves time, and offers increased control over your watering routine.
For instance, if you're away from home and the weather unexpectedly changes, you can react immediately by adjusting your watering schedule through the app. This ensures that your lawn is always getting the right amount of water, enhancing its health and vitality.
In a nutshell, mobile and Wi-Fi connectivity features offer you ultimate control over your sprinkler system, making lawn maintenance a breeze. Therefore, including these features in your sprinkler system installation or upgrade is an excellent decision for any homeowner who desires a healthy, beautiful lawn with minimal hassle.
Remember, at Land Designs By Colton, we're committed to offering the best sprinkler system installation services in Denver, CO, including modern upgrades like mobile and Wi-Fi connectivity. Don't hesitate to get in touch with us for more information.
Other features we can include with your sprinkler system installation in Denver, CO:
You're 3 Steps Closer To Having New Sprinklers
Indulge in a hassle-free process that prioritizes your comfort and well-being. Embark on a 3-step adventure that grants you complete control over every aspect of your project, ensuring it aligns perfectly with your preferences, needs, and lifestyle. Let's dive in…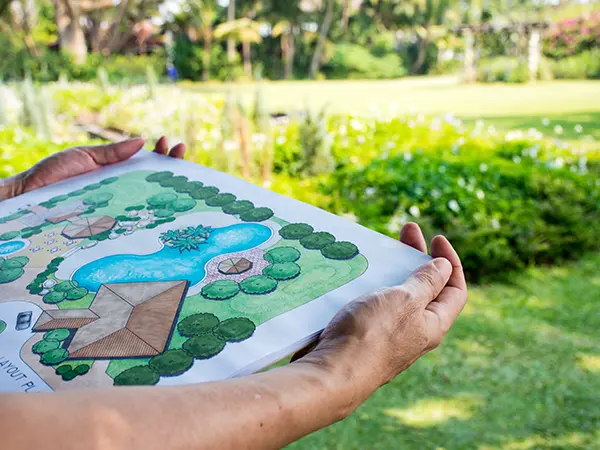 We begin by understanding your lawn's unique needs and your watering preferences.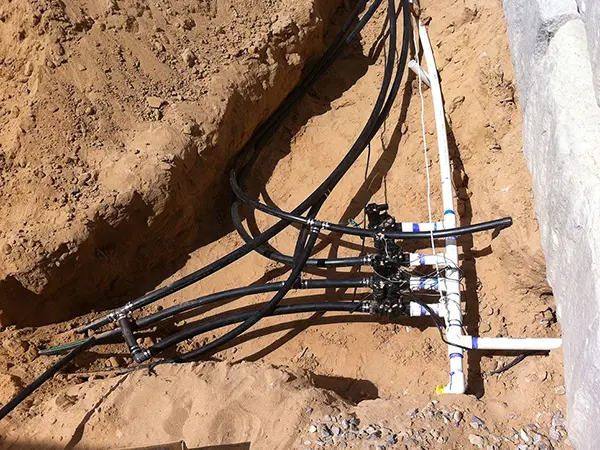 Our skilled team seamlessly installs your custom sprinkler system with modern upgrades.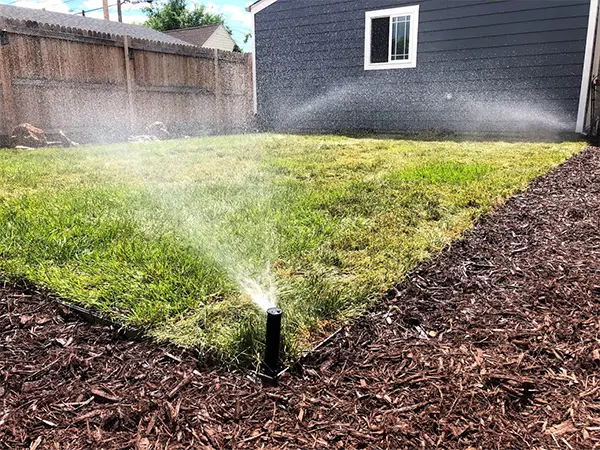 Lastly, you enjoy a healthy, beautiful lawn with hassle-free maintenance, thanks to our system.
FAQs About Sprinkler System Installation In Denver, CO
In Denver, the best time to start your sprinklers is typically in the middle to late April. This is when the threat of freezing temperatures and snow has mostly passed. However, keep an eye on the weather forecast, as Mother Nature can often be unpredictable.
It's crucial not to start your sprinklers if there's a risk of freezing temperatures, as it could damage your sprinkler system. Always remember to gradually adjust the water delivery to your lawn's needs as we move towards the hotter summer months.
In Denver, sprinkler lines are typically buried 6 to 12 inches deep. This depth is sufficient to protect them from damage due to foot traffic or landscaping activities, while also preventing them from freezing during winter months. However, local codes and soil conditions may affect the optimal burial depth.
In Colorado, it's advisable to winterize your sprinkler system before the first hard freeze of the season, which usually occurs between mid-October and early November.
You want to ensure all water is blown out of the system to prevent freezing, which can cause significant damage to your pipes and sprinkler heads. Therefore, it's best to schedule your sprinkler system's winterization process in early to mid-October, giving you sufficient time to avoid the first freeze.
Keep Your Lawn Healthy All Year Round
Choose us for our expertise, commitment to water efficiency, and forward-thinking solutions that assure your lawn's health and vibrancy. Benefit from our:
Let's Make Your Lawn Look Amazing!
Looking to transform your landscape in Denver, CO? Request a free quote, and let's dive into the exciting world of landscape design together. Connect with me directly at (720) 580-3677, and let's discuss your vision to see if we're the perfect match for your project.
Other services you might be interested in:
Denver, CO, fondly known as the Mile High City, is nestled at the foot of the Rocky Mountains. It's renowned for its panoramic vistas, outdoor adventures, and vibrant urban life. Key landmarks include the iconic Red Rocks Amphitheatre, a natural wonder turned concert venue, and the Denver Art Museum, which showcases diverse art collections. Don't forget Denver Botanic Gardens, an oasis in the city center, and Coors Field, the home field of the Colorado Rockies.