The Best Sprinkler System Installation In Lakewood, CO
Don't compromise on the health of your lawn!
Opt for Land Designs By Colton for your sprinkler system installation in Lakewood, CO and experience the commitment to quality that sets us apart from the rest. Our team is equipped with industry-leading tools and cutting-edge techniques, ensuring every installation is executed flawlessly. You can trust us to tailor a system that's perfect for your unique landscape, ultimately transforming your yard into an enviable oasis.
The value we add doesn't stop there. We're committed to providing exceptional post-installation services, including regular maintenance and timely repairs, ensuring your sprinkler system remains in optimal condition year-round. Get a free quote now!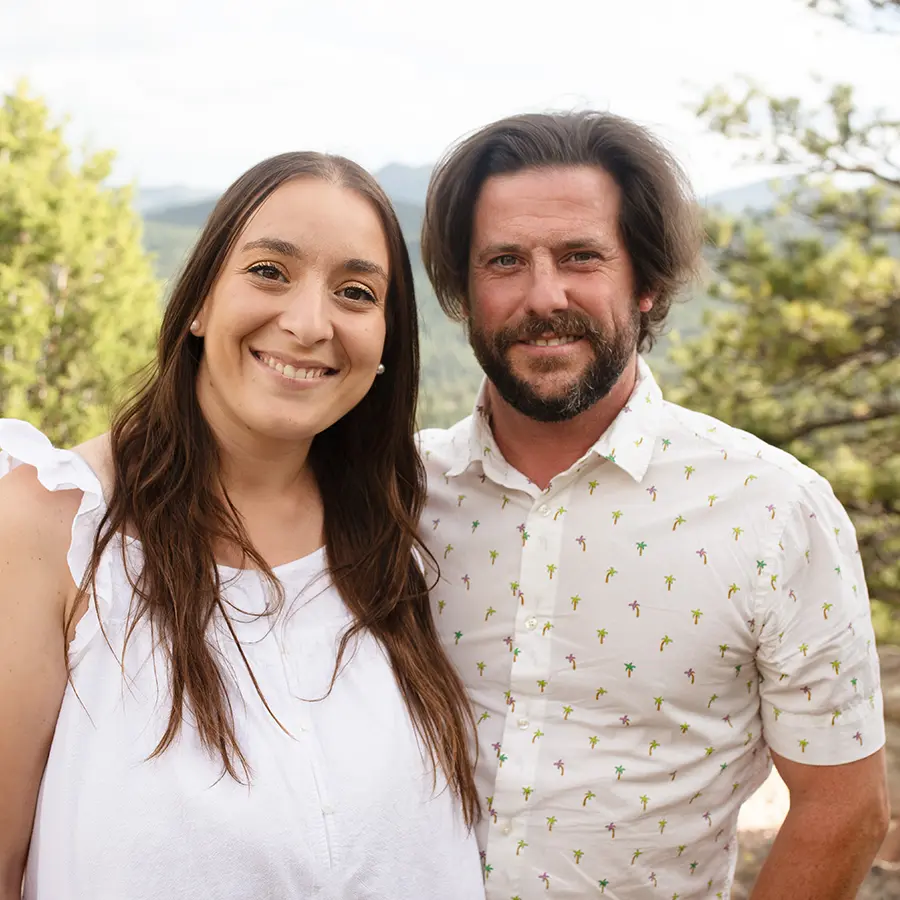 Jonathan and Flavia Colton, owners of Land Designs By Colton
We're Jonathan and Flavia, owners of Land Designs By Colton. In us, you'll find a partner who listens to your vision and creates a space tailored to your and your family's needs. We've been in the landscaping industry for over 10 years, and we've been designing outdoor spaces for more than 25 years. Rest assured, you'll work with a pro that knows this industry inside-out!
Have The Green, Healthy Lawn You've Always Wanted With Minimal Effort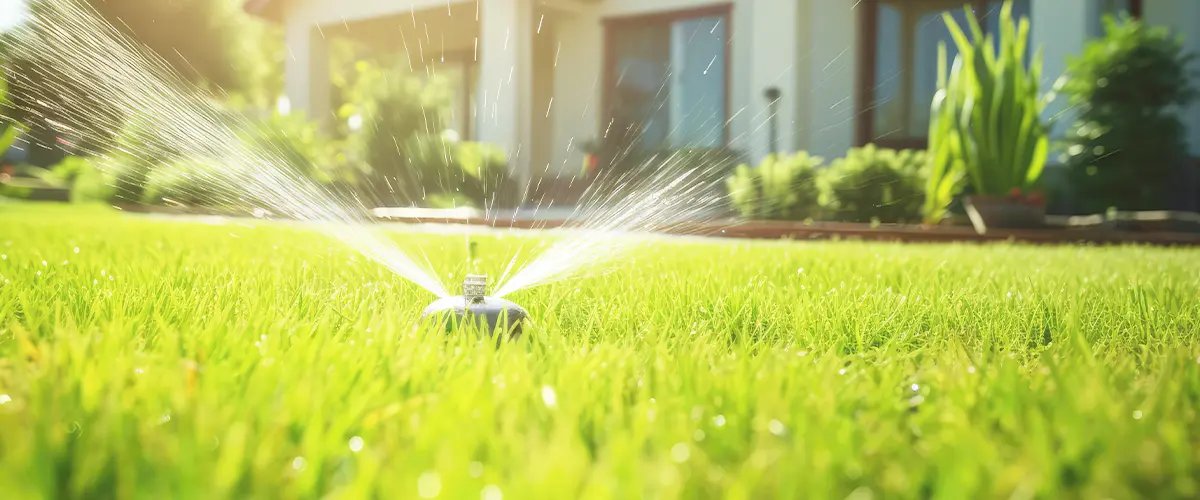 At Land Designs By Colton, we've made it our mission to provide exceptional sprinkler system installation in Lakewood, CO. With years of experience under our belt, we've perfected the art of delivering efficient, cost-effective, and long-lasting solutions for your lawn. We understand that every homeowner wants a lush, green yard without the hassle of manual watering, and that's where we come in.
Enjoy our comprehensive services which include:
Experience Our Superior Service, As Vouched by Lakewood Homeowners
Our customers' glowing reviews speak volumes about the excellence of our landscape design and build services. Dive into the testimonials of countless satisfied homeowners who've experienced the transformation of their lawns firsthand.
Jonathon and his crew were excellent. They are experienced, professional and reasonably priced. They started on time and finished on time. They did design, demolition and installation of both hardscape and sod at our property as well as install a new fence around it. They also repaired an old sprinkler system with new equipment. Jonathon is friendly and approachable and worked with us to adjust our budget during the process. We highly recommend!
I had an incredible experience with Land Designs by Colton. They were on time, delivered high quality results and exceeded my expectations.
I had tons of questions about everything from recommended plants to optimal sprinkler schedules. They answered them all and helped me configure everything I needed. I plan to use them again for any future improvements.
Sprinkler System Upgrades To Consider
Enhance your sprinkler system further with our robust upgrades, meticulously designed to optimize water usage and ensure greener, healthier landscapes. Explore the features outlined below.
Automatic Timers are cutting-edge enhancements for your sprinkler system that offer convenience, efficiency, and sustainability. These devices automate the watering process, ensuring your lawn gets the right amount of water at the right time. No more manual switching on and off or worrying about over or under-watering your plants.
This is particularly good for Lakewood, CO, landscapes due to our region's unique climate. With its semi-arid, continental climate, Lakewood experiences considerable seasonal variations in precipitation. Automatic timers can be programmed to adjust watering schedules and volumes in response to these changes, promoting the health and vigor of your lawn throughout the year.
Moreover, automatic timers contribute to water conservation. By only watering when necessary and at the most efficient times of day, you can significantly reduce water waste, which is great for your wallet and our local environment. Embrace the smart way to maintain your lawn with Land Designs By Colton, where we provide superior sprinkler system installation in Lakewood, CO.
Multi-Zone irrigation is another feature we highly recommend for your sprinkler system. What does this mean? Simply put, it allows you to divide your yard into different zones, each being watered independently. This is extremely beneficial, especially considering the diverse landscapes we often see in Lakewood, CO.
You may have a sunny front yard but a shady backyard, or perhaps your side yard has a vegetable garden that requires more water, while your ornamental plants need less. With multi-zone irrigation, you can customize watering schedules and quantities for each of these areas, ensuring every part of your yard receives the precise care it needs.
And that's not all. Multi-zone irrigation also helps conserve water by avoiding unnecessary overwatering of areas that don't need it. It's efficient, cost-effective, and more sustainable for the Lakewood environment. So let's optimize the health and beauty of your landscape with our top-quality multi-zone sprinkler system installation here at Land Designs By Colton.
Weather sensors are an incredibly smart addition to your sprinkler system. These devices automatically adjust your watering schedule based on real-time weather conditions. That's right, if it's raining, the sensors will signal your system to hold off on watering, and when the weather is dry, they'll ensure your lawn gets the hydration it needs.
Now, why is this particularly great for those living in Lakewood, CO? Well, Lakewood is known for its somewhat unpredictable weather. One day, it could be sunny and dry, and the next, you might find yourself in the middle of a sudden rainstorm. These shifts in weather can make it tricky to maintain a watering schedule that's just right for your lawn.
That's where weather sensors come in. They take the guesswork out of watering, ensuring your lawn gets the precise amount of water it needs, regardless of our ever-changing Colorado weather. You'll reduce water waste, save on your utility bill, and best of all, your lawn will look its absolute best. Experience the difference weather sensors can make with the superior sprinkler system installation service provided by Land Designs By Colton in Lakewood, CO.
The next upgrade we'd like to introduce is Mobile and Wi-Fi Connectivity for your sprinkler system. This innovative feature allows you to control your sprinkler system remotely using any internet-connected device.
Forgot to turn off your sprinklers before leaving for a weekend getaway? No problem. Just use the dedicated app on your smartphone to switch them off. Need to adjust the watering schedule based on the latest weather forecast? You can do that from your living room, office, or even while you're out of town.
So, why is this a game-changer for homeowners in Lakewood, CO? Well, as we've mentioned, our weather can be a bit unpredictable. Rain can turn up unannounced, and dry spells can extend longer than expected. Mobile and Wi-Fi connectivity gives you the flexibility to adapt your watering schedule to these changes instantaneously, no matter where you are. This means less wasted water, lower utility bills, and a healthier, happier lawn.
At Land Designs By Colton, we're always at the forefront of technology. We're your reliable partner for sprinkler system installation in Lakewood, CO, ensuring you enjoy all the benefits of a modern, efficient, and easy-to-manage irrigation system.
Other features to consider:
Want A Yard Just As Beautiful As These?
At Land Designs By Colton, we are proud to showcase our extensive portfolio of landscape design and build projects. Reflecting our commitment to excellence, these projects illustrate our capability to transform outdoor spaces in Lakewood, CO, and the unmatched quality of our sprinkler system installations.
Our Three-Step Sprinkler System Installation Process
Discover the simplicity and efficiency of our sprinkler system installation process. Here at Land Designs By Colton, we've boiled it down to three fundamental steps.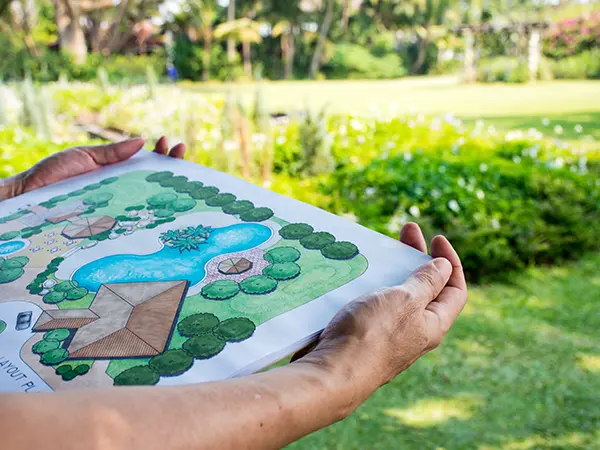 We work closely with you, understanding your unique lawn requirements to design an optimal sprinkler system for your Lakewood, CO home.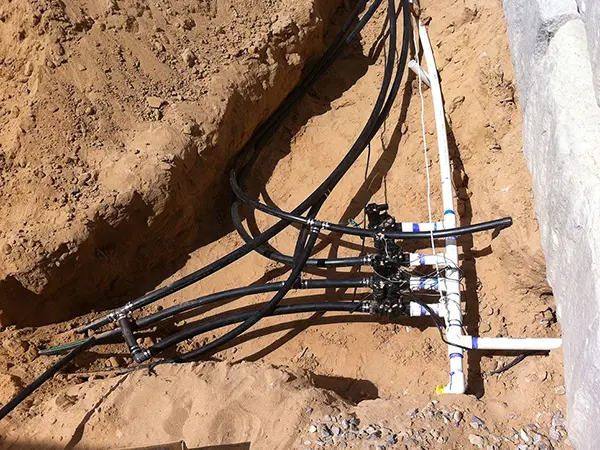 Our experienced team installs the sprinkler system swiftly and professionally, causing minimal disruption to your daily life and your landscape.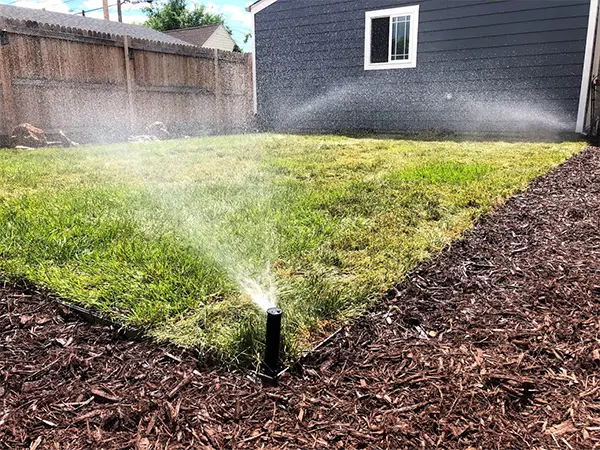 Relax and enjoy your lush, well-watered lawn, knowing that the automatic sprinkler system is efficiently managing your landscape's hydration needs.
FAQs About Sprinkler System Installation In Lakewood, CO
Partner With A Landscape Architect That Understands Lawns
When it comes to sprinkler system installation in Lakewood, CO, Land Designs By Colton stands unrivaled. Our exceptional service, superior craftsmanship, and commitment to customer satisfaction set us apart from the competition.
Your Lush Landscape Is A Phone Call Away
Don't delay your dream of having a vibrant, picturesque landscape. Reach out to us at Land Designs By Colton today! Just give us a call at (720) 580-3677, or click the button below to send us a message. We're excited to help you achieve the lush, healthy lawn you've always desired through our expert sprinkler system installation in Lakewood, CO.
Other services you might be interested in:
Lakewood, CO, nestled at the foothills of the Rocky Mountains, is a stunning city teeming with picturesque landscapes and vibrant culture. Marvel at the masterpieces in Lakewood Heritage Center, explore the scenic beauty of Bear Creek Lake Park, or attend a concert at the iconic Red Rocks Amphitheatre. With its glorious outdoor spaces and thriving arts scene, Lakewood offers a unique blend of natural beauty and urban sophistication.