The Best Sprinkler System Installation In Littleton, CO
Keep forgetting to water the lawn? Then it's time for a sprinkler system!
At Land Designs By Colton, we understand the importance of a dependable sprinkler system. It's more than just a commodity; it's an essential component of your home that keeps your lawn lush and beautiful.
We've been installing top-notch sprinkler systems in homes across Littleton, CO, for years now. Our systems are known for their reliability, efficiency, and longevity. Not just that, our process is designed to be hassle-free and customer-centric, ensuring that your needs are met with the utmost professionalism.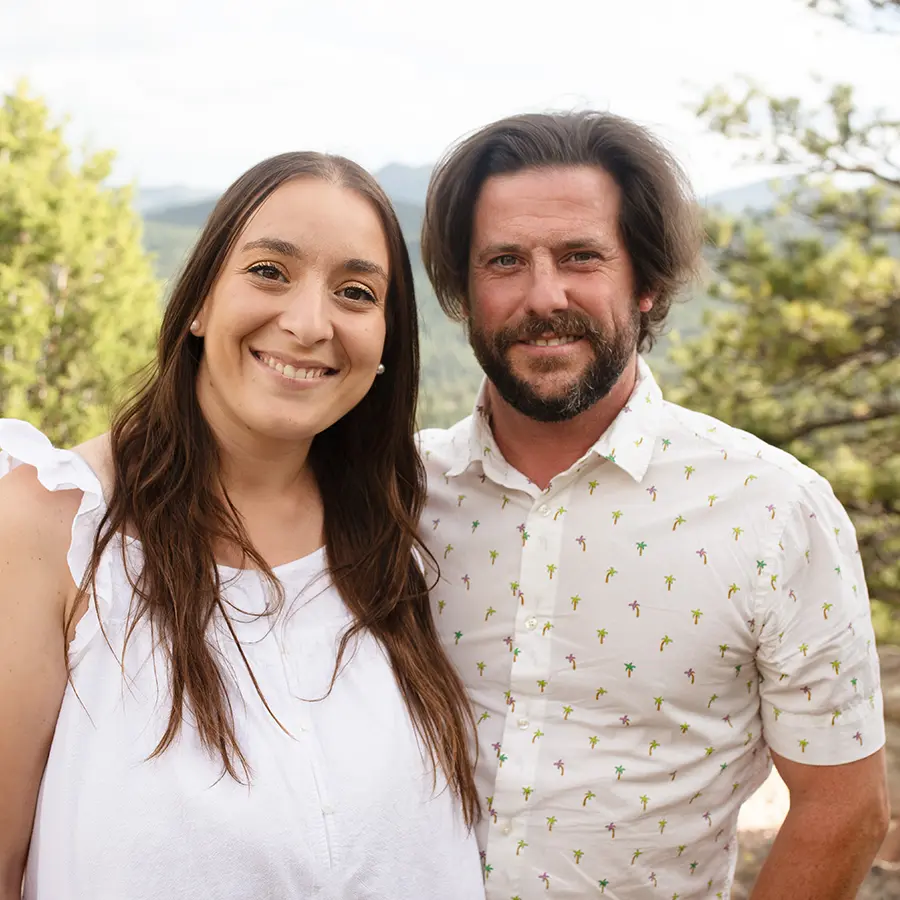 Jonathan and Flavia Colton, owners of Land Designs By Colton
We're Jonathan and Flavia, owners of Land Designs By Colton. In us, you'll find a partner who listens to your vision and creates a space tailored to your and your family's needs. We've been in the landscaping industry for over 10 years, and we've been designing outdoor spaces for more than 25 years. Rest assured, you'll work with a pro that knows this industry inside-out!
Have The Green, Healthy Lawn You've Always Wanted With Minimal Effort
A sprinkler system installation from Land Designs By Colton can give your lawn the care it needs, adding to the beauty of your home. Imagine a lawn that is always green and vibrant, without the need for constant manual watering. We're not just installing a system; we're enhancing your home's curb appeal.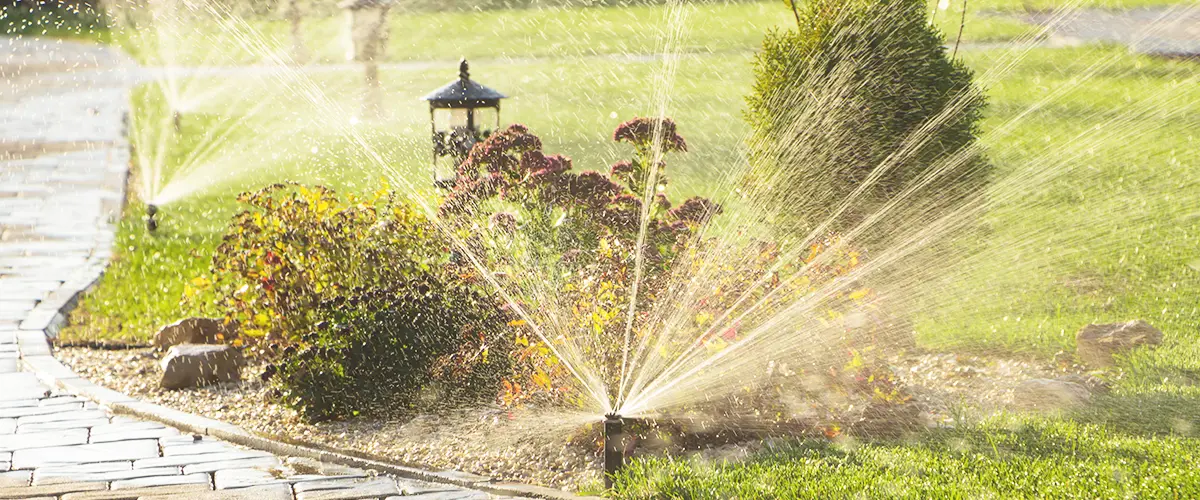 Be a part of our happy client family and enjoy:
What Do Our Customers Say About Our Services?
Don't just take our word for it. Our satisfied clients vouch for our landscape design and build services. Here are a few reviews that paint a picture of their experience with Land Designs By Colton.
Jonathon and his crew were excellent. They are experienced, professional and reasonably priced. They started on time and finished on time. They did design, demolition and installation of both hardscape and sod at our property as well as install a new fence around it. They also repaired an old sprinkler system with new equipment. Jonathon is friendly and approachable and worked with us to adjust our budget during the process. We highly recommend!
I had an incredible experience with Land Designs by Colton. They were on time, delivered high quality results and exceeded my expectations.
I had tons of questions about everything from recommended plants to optimal sprinkler schedules. They answered them all and helped me configure everything I needed. I plan to use them again for any future improvements.
Sprinkler System Upgrades To Consider
Upgrading your sprinkler system brings numerous benefits, enhancing its performance and conserving water. Here, we'll delve into the key upgrades that will truly revolutionize your sprinkler system experience in Littleton, CO.
An automatic timer is a game-changer for your sprinkler system. It allows you to automate your watering schedule, so you don't have to worry about forgetting to turn on the sprinklers or leaving them on for too long.
Why does this matter if you live in Littleton, CO? With our varied climate and watering restrictions, proper scheduling is key to maintaining a lush, healthy lawn. An automatic timer ensures appropriate watering, reduces water wastage, and saves you money—all while keeping your lawn looking its best.
You might wonder why multi-zone irrigation is crucial, especially here in Littleton, CO. Let's break it down – our region has diverse microclimates, meaning different areas of your lawn may have varying watering needs. A multi-zone system allows us to divide your yard into specific zones, each with its watering schedule.
This way, your sun-loving roses get the water they need without overwatering the shade-loving hostas. It's smart, efficient, and designed for Littleton's unique landscape conditions. Simply put, it's a smart investment for maintaining a beautiful lawn all year round.
Weather sensors are an important upgrade to consider when installing your sprinkler system, especially in a place like Littleton, CO. These intelligent devices adjust your watering schedule based on real-time weather conditions.
If it's raining, they'll pause the watering, saving water and keeping your lawn from getting oversaturated. During dry, hot spells, they'll ensure your lawn gets the extra hydration it needs. It's all about working with Mother Nature, not against her. So, you're not only saving money but also caring for your lawn in the most sustainable way possible.
In the era of smart homes, why should your sprinkler system be left behind? With the feature of mobile and Wi-Fi connectivity, you can control your sprinkler system from anywhere, anytime. It's super convenient and gives you complete control over your watering schedule.
Living in Littleton, CO, where weather patterns can be unpredictable, this feature allows you to adjust your watering based on real-time weather updates.
So, if a sudden rainstorm hits while you're at work, just a few taps on your smartphone can turn off your sprinklers, conserving water and saving you money. It's smart, it's efficient, and it's designed for your Littleton lifestyle.
Other features to consider:
A Glimpse into Our Past Projects
Take a peek at our work – here are some of our past projects, just to show you how healthy your lawn can truly be.
The Land Designs By Colton Three-Step Sprinkler Installation Journey
In three straightforward steps, we transform your lawn with a top-notch sprinkler system.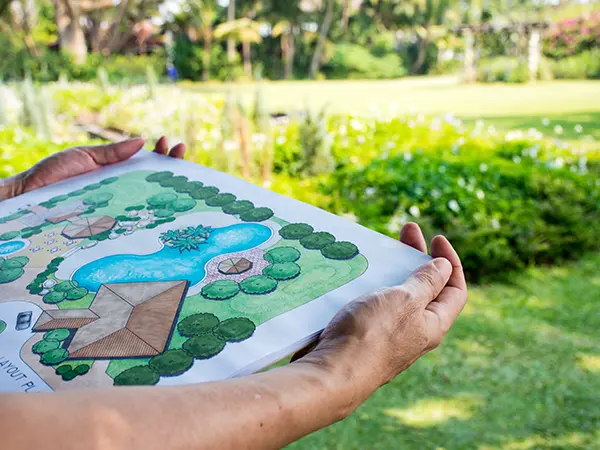 We work with you closely, understanding your specific lawn needs and designing a customized sprinkler system plan that fits perfectly.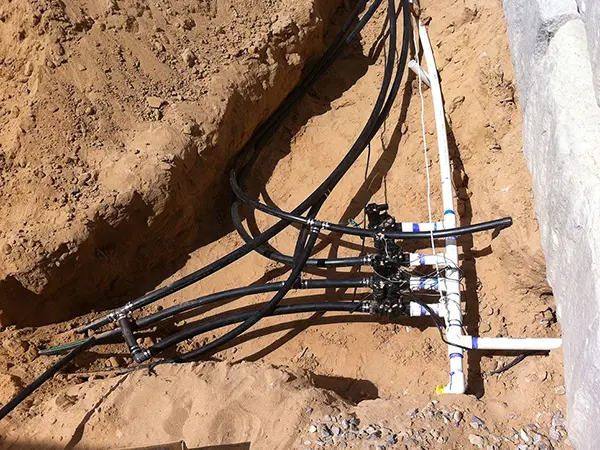 Our expert team meticulously installs the sprinkler system, ensuring optimal performance, minimal disruption, and efficient water usage.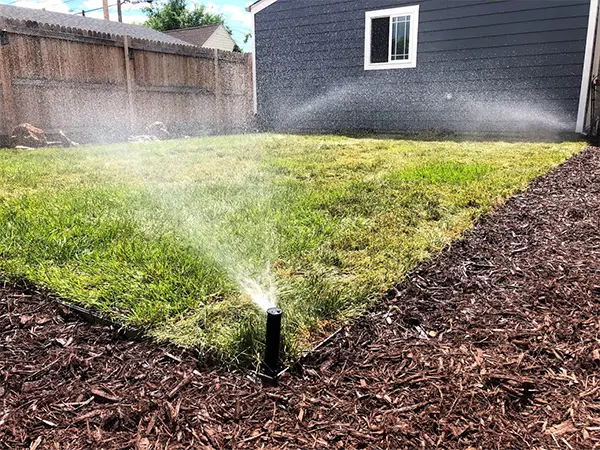 Simply relax and watch your lawn thrive! With your new sprinkler system, enjoy a green, healthy lawn without the maintenance hassle.
FAQs About Sprinkler System Installation In Littleton, CO
Partner With A Landscape Architect That Understands Lawns
At Land Designs By Colton, we believe that our work speaks louder than words. Our knowledge of local landscape conditions, coupled with our unparalleled commitment to customer satisfaction, affirms us as the prime choice for sprinkler system installation in Littleton, CO.
Enjoy A Beautiful And Healthy Landscape Without Watering It Yourself
Ready to get started with your sprinkler system installation in Littleton, CO? Give us a call at (720) 580-3677, or click the button below to send us a message. We're here to help you create the perfect landscape for your home. Let's collaborate to bring your vision to life!
Other services you might be interested in:
Nestled in the beautiful state of Colorado, Littleton is a charming city known for its rich history, vibrant arts scene, and stunning outdoor spaces. Marvel at the captivating exhibits in the Littleton Museum, or enjoy a performance at the Town Hall Arts Center. Outdoor enthusiasts will be drawn to the breathtaking beauty of Chatfield State Park, while shopping aficionados can discover unique finds at the Aspen Grove Shopping Center. Littleton truly offers something for everyone.