Land Designs By Colton has been crafting beautiful outdoor spaces since 2010 with one aim: to give homeowners a sense of peace. We strive to develop breathtaking xeriscapes that will offer extended harmony and serenity for years to come.
We are dedicated to giving you exactly what you want – from a seamless designing process to a world-class xeriscaping installation, you'll enjoy a superior service that no other contractor in Arvada, CO, offers!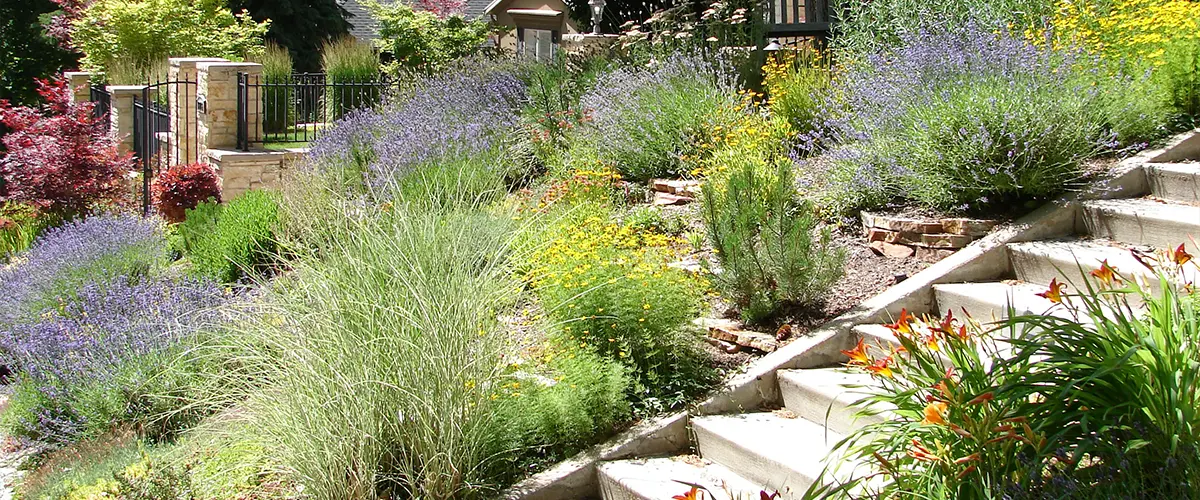 A Xeriscaping Project That Sets Your Home Apart
Our ultimate goal is to constantly over deliver and delight you with benefits and advantages that no other outdoor contractors offer!
Get Your Xeriscaping Service In Arvada, CO, From A Trustworthy Professional
With Land Designs By Colton, you can easily create a breathtaking paradise in your backyard! Our experienced team of professionals in Arvada will collaborate with you to craft the perfect outdoor oasis tailored to all of your desires. 
You'll be enhancing the beauty and value of your home through a pristine xeriscape design that'll leave all of your gusts breathless.
Join forces with us, and together we'll develop the perfect outdoor space designed specifically for you. We're devoted to transforming your vision into a reality from start to finish.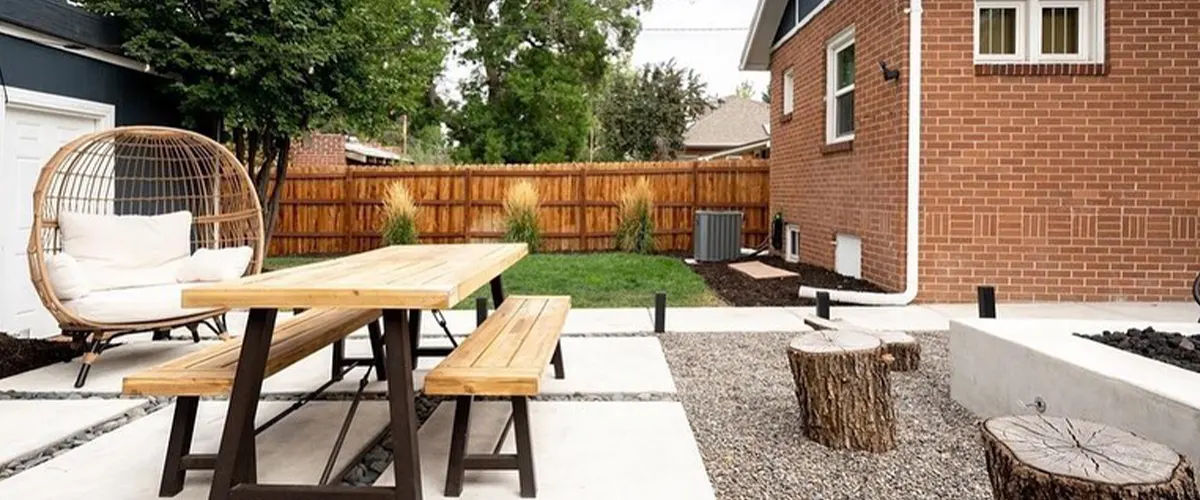 Homeowners In Arvada Love Their Xeriscaping Design
We've worked with dozens of homeowners to give them an outdoor space worth staring at. They were all over the moon with the outcome! Here's what they say about working with us.
Jon and Team were great to work with throughout the project. We had a few delays that Jon was more than willing to accommodate, and he was a great professional throughout. Our yard looks phenomenal and we haven't had any follow-up issues since the installation.
Jon also went above and beyond and graveled our backup parking space because he had extra material.
The whole project was completed faster than I anticipated and completely on budget. I would HIGHLY recommend Land Designs to anyone in Denver. Great job and thank you!
John is a pleasure to deal with. His plant knowledge is extensive and his design eye is superb.
He has done many projects for us to include a paver patio, planting beds, garden design/planting and a French drain system, with several more projects scheduled for this Spring.
I recommend John and his company unreservedly.
Type Of Plants Perfect For Xeriscaping
Xeriscaping is perfect for homeowners who want the convenience of low-maintenance landscaping and to conserve water. With xeriscaping, you can be creative with your gardening choices – from shrubs to trees – by selecting plants that are native or drought tolerant in order to make the most out of it! 
This type of garden provides a plethora of options, so there's no need to worry about how you'll decorate your outdoor space.
You should include bright and vibrant flowers to create an impressive xeriscape garden. Native wildflowers are ideal for making your yard beautiful while inviting local wildlife to visit!
If you live in an area with numerous weather patterns, then drought-resistant flowers should be your go-to for xeriscaping. Such gorgeous blooms as coneflowers, Asclepias (butterfly weeds), sunflowers, and sage will add a burst of color to any garden without sending your water bill skyrocketing!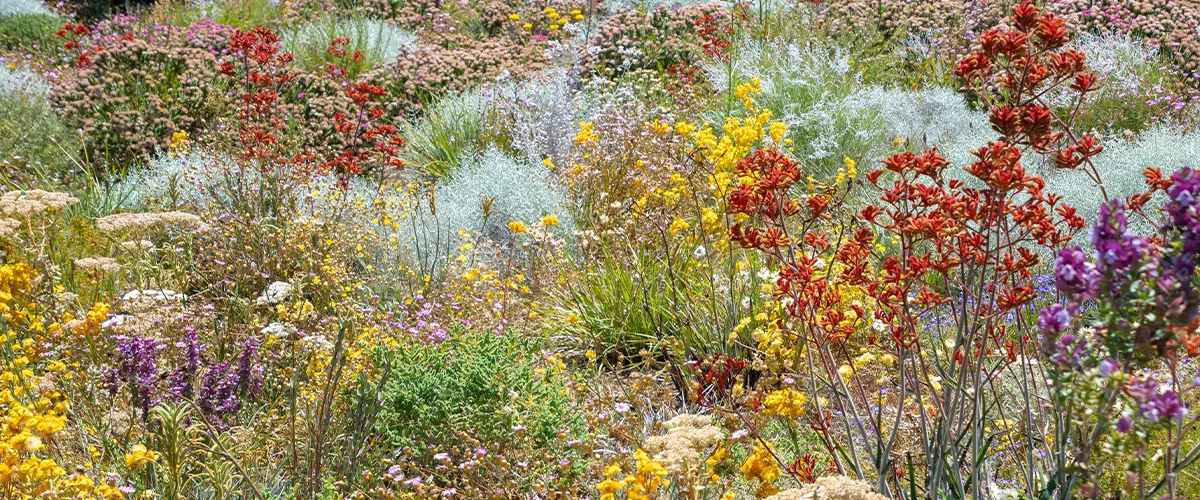 Succulents are ideal for drought-prone areas, as they've adapted to survive extended periods without water or rain. Not only that but their roots and stems have evolved over time to store moisture – something other plant species lack! 
To top it off, many succulent shapes and colors are available – just right for any gardening aspiration you may have!
Seeking plants that can endure the heat, thrive in humid climates, and don't require frequent tending? Succulents are your ultimate solution! Ideal for xeriscaping projects like those found throughout the southeastern United States, these hardy plants will give you peace of mind knowing they won't wilt away due to drought. 
If succulents still aren't quite right for your garden needs, why not try adding cacti, agave, aloe vera, or jade into the mix – all with similar water-resistance properties as their succulent cousins?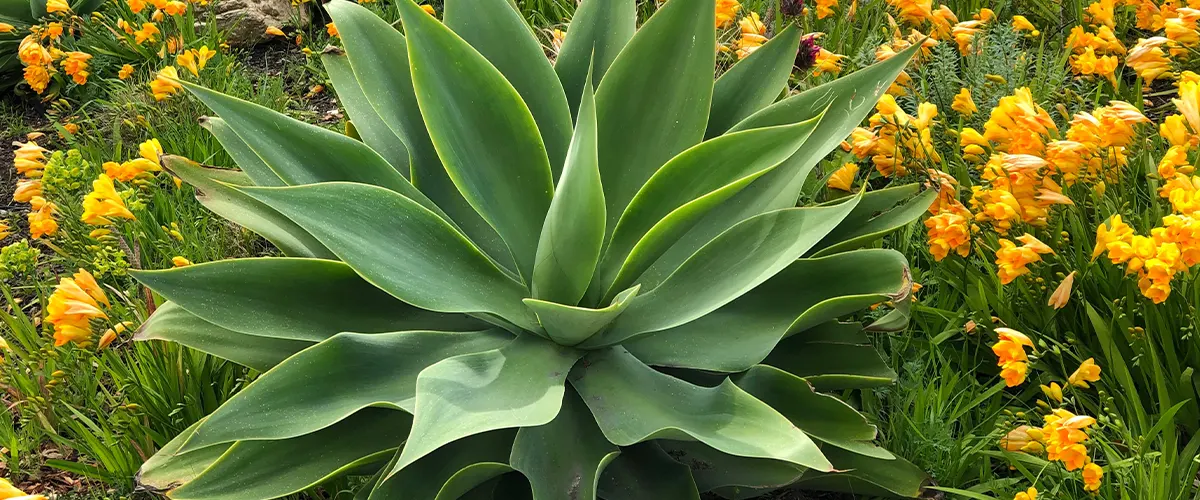 Ornamental grasses are essential to any xeriscape, adding visual interest and dimension to your outdoor area. The taller varieties offer a stunning centerpiece for the garden, reaching heights of up to 7 feet or more! 
For added convenience, shorter types also exist that provide great ground cover with minimal upkeep while offering reliable erosion control in most climates.
When selecting an ornamental grass for your garden, you are presented with a vast selection of colors and shapes. It's important to remember that not all plants have the same drought tolerance level. 
To ensure lush growth while conserving water resources, select one of these dependable species – Maiden Grass, Festuca Wheatgrass, or Blue Oat Grass – and witness outstanding results!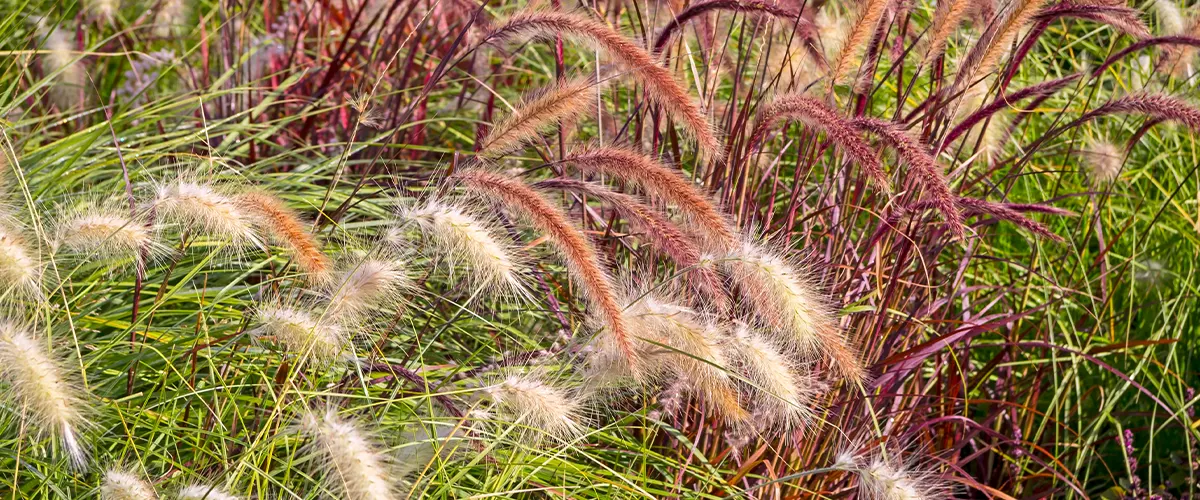 With trees and shrubs, creating an idyllic outdoor space is easy; they both cool off your yard during the blazing summer heat and bring in wonderful wildlife. Native plants are amazing for xeriscape designs because of their hardiness against extreme weather conditions, so you won't have to worry about them wilting away from drought-like environments. 
Plus, regardless of where you live, plenty of low-maintenance varieties are available that don't need frequent watering!
If you're considering investing in trees and shrubs for the long-term, bear in mind that it may take up to two years of supplemental watering before their root systems can thrive through severe droughts. 
Depending on where you live, species like Scotch Pine, Juniper, Sumac, or Ninebark offer fantastic resistance against drought; if your climate is particularly humid, Bamboo might also be a great choice!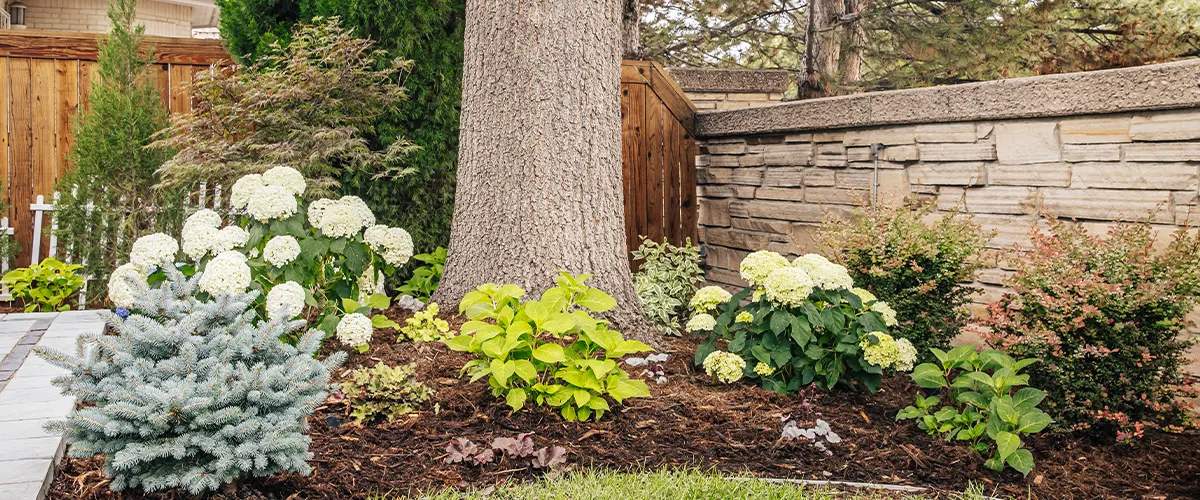 We Make Xeriscaping In Arvada, CO, Look Easy
Don't let your anxieties stand in the way of achieving your dream xeriscape design project! With Land Designs By Colton, we make it easy for you to begin without any hassle. Our process is designed with simplicity in mind so that you can get started on transforming your property fast and efficiently.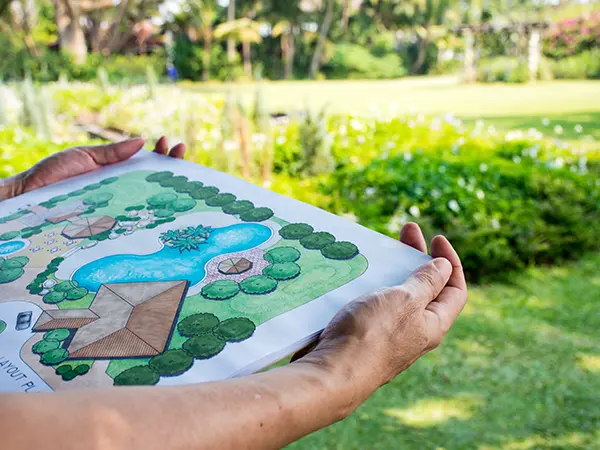 We help you define your vision for your property.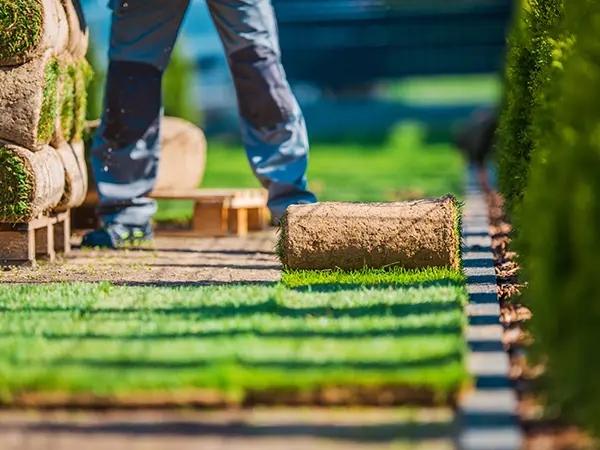 Our in-house team of specialists brings your vision to life.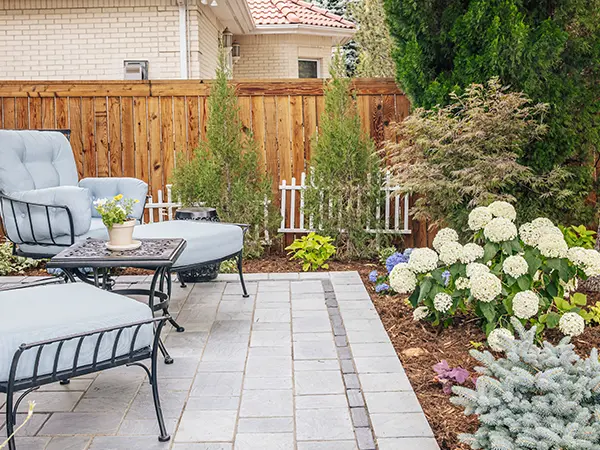 Enjoy a xeriscaping design that matches your lifestyle.
Frequently Asked Questions
The overall expense of xeriscaping in Arvada, CO, is contingent on several details such as the layout and size of your yard, type of plants utilized, irrigation system installed, hardscaping additions to your landscape design integrated into it, plus any demolition or removal services you may need.
If you have a relatively small backyard or front yard of 400 sq. ft., xeriscaping the area can cost around $12k, and complete landscaping of that space, including a patio, could set you back up to an estimated $60k. Fortunately, our professionals are here to assist in building your dream outdoor living space with optimal value for money! They'll craft the perfect plan for you using their expertise, allowing happiness and satisfaction without breaking the bank.
At Land Designs By Colton, we specialize in xeriscaping with lightning-fast turnarounds. Our crew of expert landscapers will make short work of any project, regardless of its size or complexity – usually finishing within a mere 3 to 5 days!
Absolutely! Our team is composed of only licensed and insured contractors. I am personally a graduate from Mississippi State University with a Bachelor's degree in Landscape Architecture, as well as extensive training through internships across Colorado. We are always excited to learn new techniques while staying ahead of the game when it comes to xeriscape technologies, gadgets, landscape design trends, and construction advancements.
The Best Time For A Well-Deserved Upgrade
Let Land Designs By Colton take away the stress of your xeriscape journey and leave you with a stunning service that will impress all your visitors!
We'll partner up to give you a unique and personalized outdoor space that you can fully resonate with. You'll have everything tailored to your preferences and needs, and we'll go the extra mile to ensure you're 100% happy with the outcome.
By the end of your xeriscaping project in Arvada, you'll know for a fact that you've made the best investment your property could've ever get.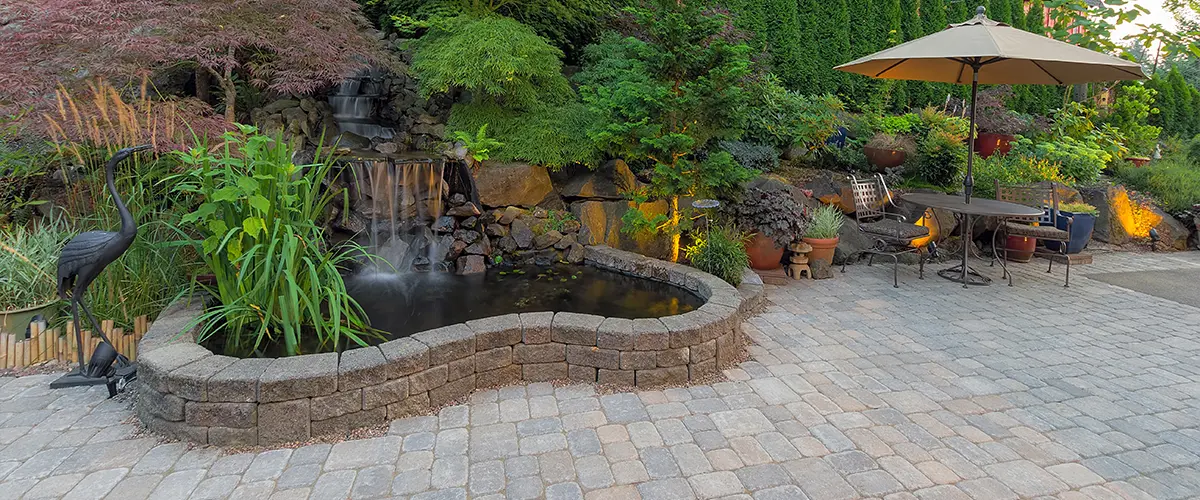 The Best Decision For Your Outdoor Space Awaits
Arvada, located in the state of Colorado, is a vibrant city that blends a rich history with modern amenities. One of its prominent landmarks is Olde Town Arvada, a charming historic district that preserves the city's past while offering a mix of boutiques, eateries, and cultural events. The Arvada Center for the Arts and Humanities stands as a cultural nucleus, featuring theaters, galleries, and classes in visual and performing arts. The Majestic View Nature Center showcases the region's natural beauty and provides educational programs for all ages. For outdoor enthusiasts, Standley Lake Regional Park offers opportunities for boating, fishing, and hiking against the backdrop of the majestic Rocky Mountains. Arvada strikes a balance between its roots and contemporary life, making it a captivating destination for both residents and visitors.