For top-notch xeriscaping services in Centennial, CO, choose Land Designs By Colton! Since 2010, we've transformed outdoor areas to help homeowners find peace and relaxation. We aim to create stunning landscapes that provide long-term peace of mind and tranquility.
We guarantee top-notch expertise and unmatched service once you assign us your project. Our sole focus is to deliver precisely what you desire, and we will handle everything from obtaining needed permits to selecting materials. You can trust us to make every step stress-free and smooth so that you can enjoy total peace of mind.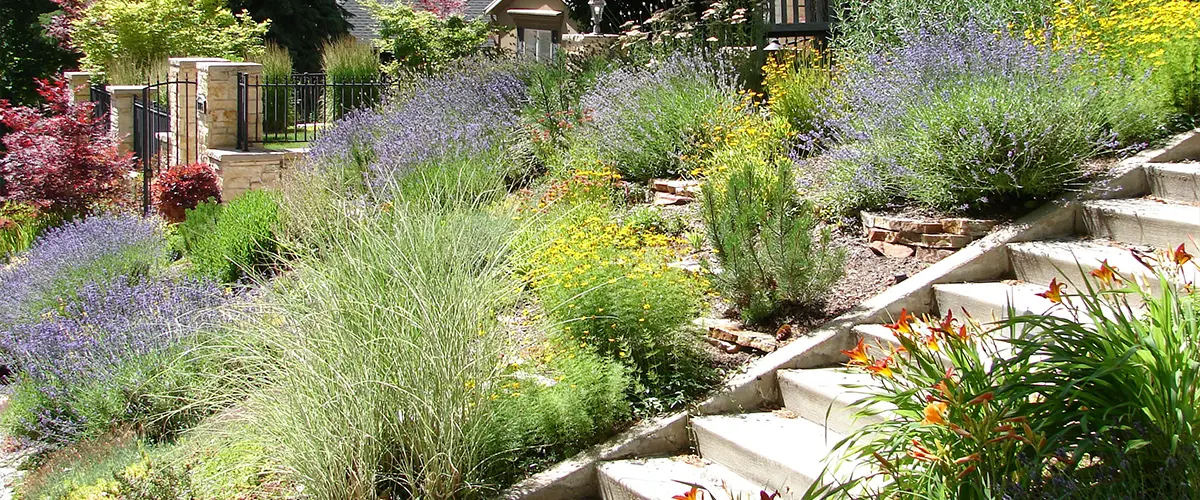 A Xeriscaping Project That Sets Your Home Apart
Our ultimate goal is to constantly over deliver and delight you with benefits and advantages that no other outdoor contractors offer!
Get Your Xeriscaping Service In Centennial, CO, From A Trustworthy Professional
By choosing Land Designs By Colton's exquisite xeriscape service, you can improve the appearance and value of your home. Our extensive knowledge and expertise in Centennial assure you of a perfectly customized outdoor haven that meets all your preferences.
Our team of veteran outdoor specialists will collaborate with you to design an ideal outdoor space that caters to your preferences and requirements. We remain dedicated to turning your vision into a reality throughout the project, ensuring a unique and striking space where you can entertain guests or host family meals in the midst of nature's beauty.
Trust us to create an atmosphere that combines social interaction and natural splendor for an unforgettable experience!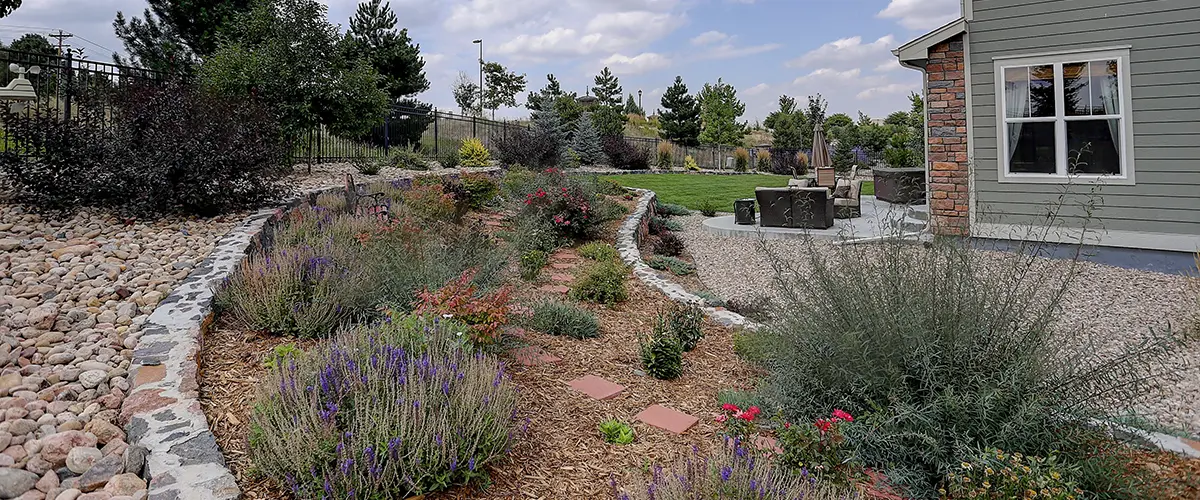 Our Customers In Denver Love Their Xeriscaping Design
We've worked with dozens of homeowners to give them an outdoor space worth staring at. They were all over the moon with the outcome! Here's what they say about working with us.
Jon and Team were great to work with throughout the project. We had a few delays that Jon was more than willing to accommodate, and he was a great professional throughout. Our yard looks phenomenal and we haven't had any follow-up issues since the installation.
Jon also went above and beyond and graveled our backup parking space because he had extra material.
The whole project was completed faster than I anticipated and completely on budget. I would HIGHLY recommend Land Designs to anyone in Denver. Great job and thank you!
John is a pleasure to deal with. His plant knowledge is extensive and his design eye is superb.
He has done many projects for us to include a paver patio, planting beds, garden design/planting and a French drain system, with several more projects scheduled for this Spring.
I recommend John and his company unreservedly.
Type Of Plants Perfect For Xeriscaping
Xeriscaping is a gardening method that conserves water and reduces maintenance efforts. This means that the plants you select must either be native to the area or have exceptional drought tolerance. With xeriscaping, you have a wide variety of plants to choose from, including shrubs and trees, that can enhance the beauty of your landscape in a creative manner.
To create a visually appealing xeriscape garden that is attractive to local wildlife, it is recommended to choose native wildflowers, as they are colorful and serve as key components.
If you live in an area with varying climates, you can consider using drought-tolerant flowering plants as xeriscape plants. Some examples of these plants include coneflowers, Butterfly weed or Asclepias, sunflowers, and sage. These options can bring beauty to your landscape without the need for excessive watering.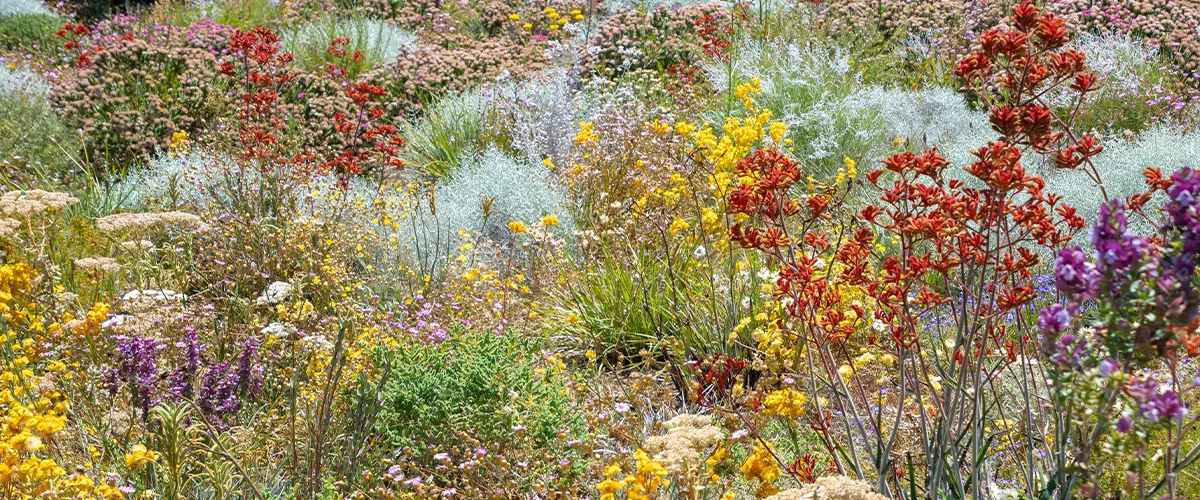 Choosing succulents as your xeriscape plants might be a good idea if you live in an area affected by drought. Succulents are able to survive with little water because they can store moisture in their leaves, stems, and roots. They also come in a variety of shapes and colors, making them a versatile option for any garden.
If you live in a humid climate like the Southeastern United States, succulents may not be the best choice for your xeriscape garden. Instead, you might want to consider adding plants like cacti, agave, aloe vera, or jade, that are better suited for hot temperatures and require less maintenance.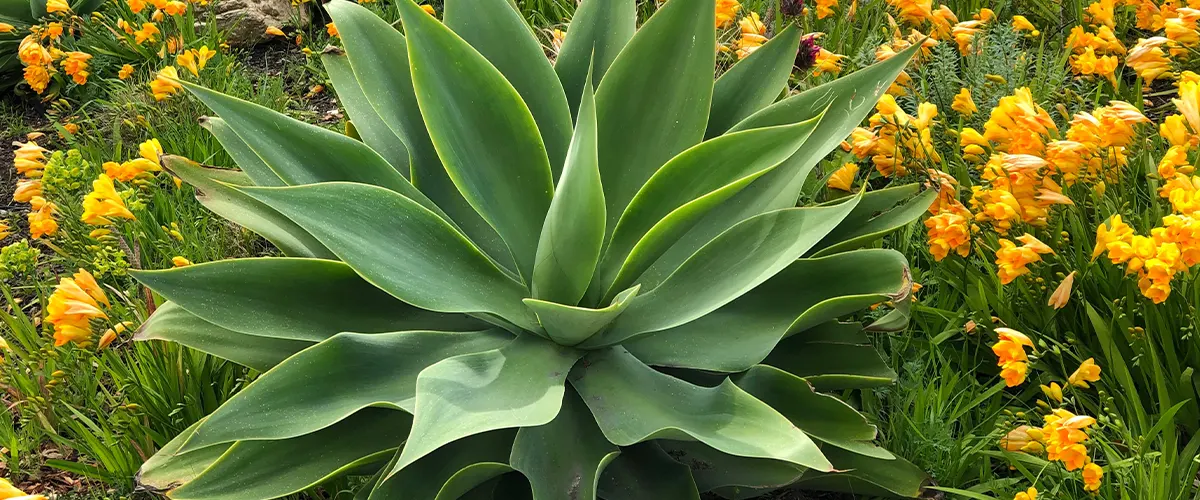 Including ornamental grasses in your xeriscape is important since they add texture and depth to your landscape. Some taller types can grow up to 7 feet (2.13 meters) or more, serving as a wonderful centerpiece for your garden area. 
On the other hand, shorter grass varieties can be utilized as effective erosion control techniques and ground coverage options with minimal upkeep and durability in different weather conditions.
When choosing ornamental grass for your garden, keep in mind that not all of them can withstand drought. To make sure your landscape requires minimal watering and low maintenance, select from recognized drought-tolerant species such as maiden grass, Festuca, wheatgrass, or blue oat grass. Additionally, consider the variety of colors and forms available.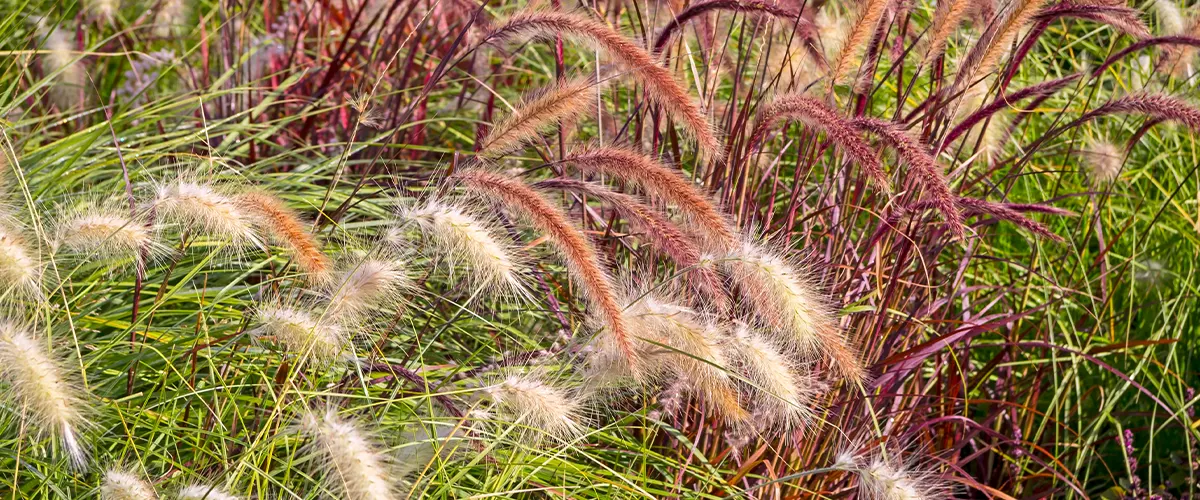 It's important to include trees and shrubs to create a comfortable outdoor space. They provide natural cooling during hot summer months, attract local wildlife while keeping pests away, and help prevent erosion. Using native trees and shrubs in xeriscape designs is recommended because they are better adapted to harsh conditions than non-native plants. Fortunately, plenty of drought-tolerant options are available no matter where you live, so watering them frequently is not a concern.
If you're planting trees and shrubs, remember that it may take around two years for their roots to grow strong enough to survive long periods of drought without regular watering. Some good choices for areas with harsh dry spells include Scotch Pine, Juniper, sumac, and ninebark due to their ability to withstand arid conditions. Bamboo can also be a good option depending on your climate.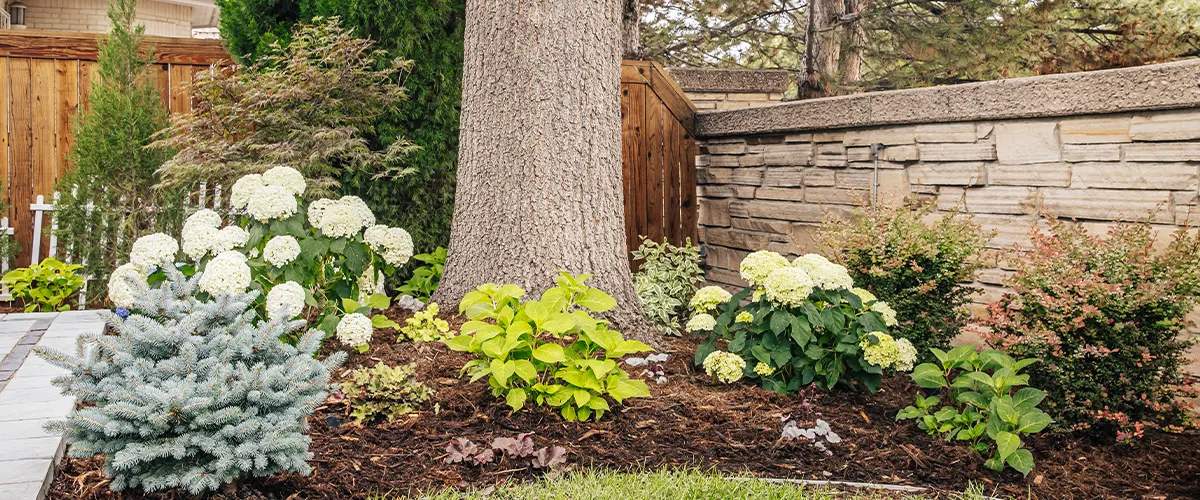 We Make Xeriscaping In Centennial, CO, Look Easy
If you're hesitant about hiring contractors for your Centennial landscape design but want to get started on your project, our process is simple and straightforward. Don't let intimidation hold you back from achieving the amazing landscaping you deserve. Start today with our easy-to-follow system!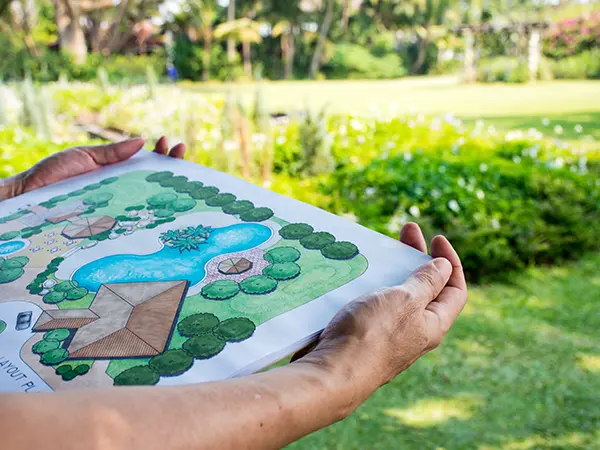 Get in touch, and let's come up with a plan!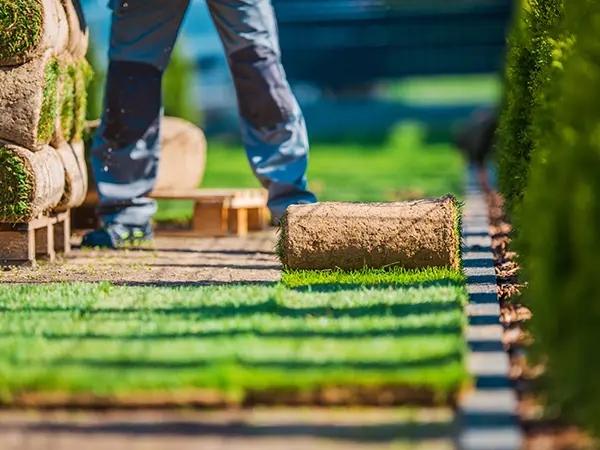 When everything is ready, we start working!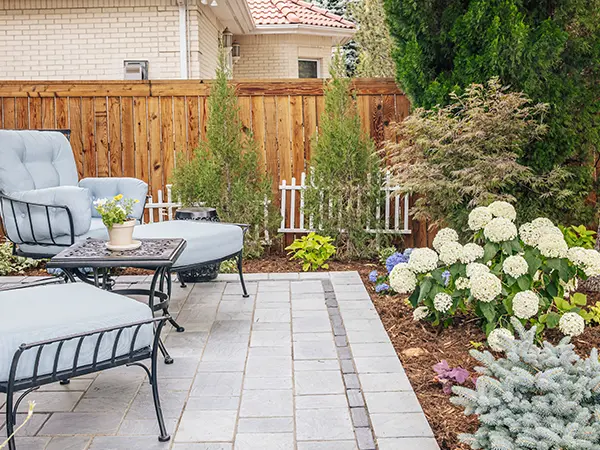 Your new landscape design is ready!
Frequently Asked Questions
The cost of Xeriscaping in Centennial, CO, varies based on certain factors such as the size of your yard, types and amounts of plants used, type of irrigation system, additional hardscaping features, and any necessary demolition or removal services.
Our experts can assist you in designing an ideal plan for your outdoor space, keeping your budget in mind. Typically, xeriscaping a small front or backyard of approximately 400 sq. ft. costs around $12,000. However, creating a complete landscape for both front and backyards and a patio can cost up to $60,000.
Land Designs By Colton is a landscaping company that specializes in achieving amazing xeriscaping results quickly. Our team of professionals can complete projects of any size or complexity usually within 3 to 5 days.
We only work with licensed and insured contractors. I hold a bachelor's degree in Landscape Architecture from Mississippi State University and have completed architecture internships in Colorado. We continuously update ourselves with the latest xeriscape technologies, gadgets, landscape design, and construction trends.
The Best Time For A Well-Deserved Upgrade
Land Designs By Colton can alleviate the stress of your xeriscape project and provide you with a beautiful service that will leave a lasting impression on your guests. Not to mention you're also getting: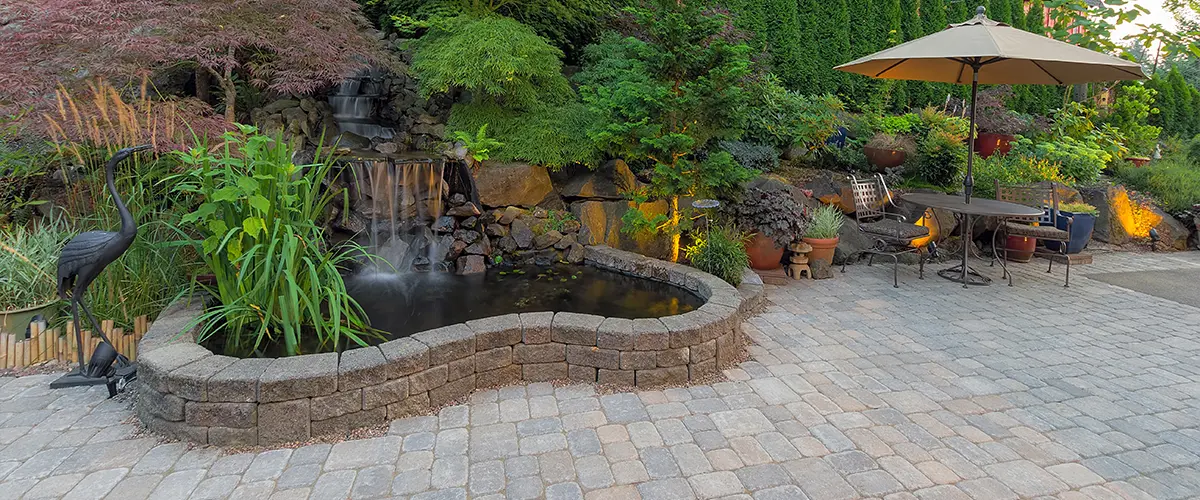 The Best Decision For Your Outdoor Space Awaits