Crafting a successful xeriscape is an extensive and intricate process, requiring the work of reliable professionals to ensure its high-level execution. That's why it's essential to seek out experienced companies in Arvada, CO, that specialize in this type of landscaping – you can't afford any slip ups when your property is on the line! Finding the right team for all your xeriscaping needs will give you peace of mind and guarantee optimal results.
If you're searching for the perfect xeriscape company in Arvada, CO, Land Designs By Colton is here to help. As one of few distinguished landscaping experts in this area, we want you to have access to our most remarkable list of top 5 xeriscaping companies. Discover your ideal choice today and make sure your home looks its best!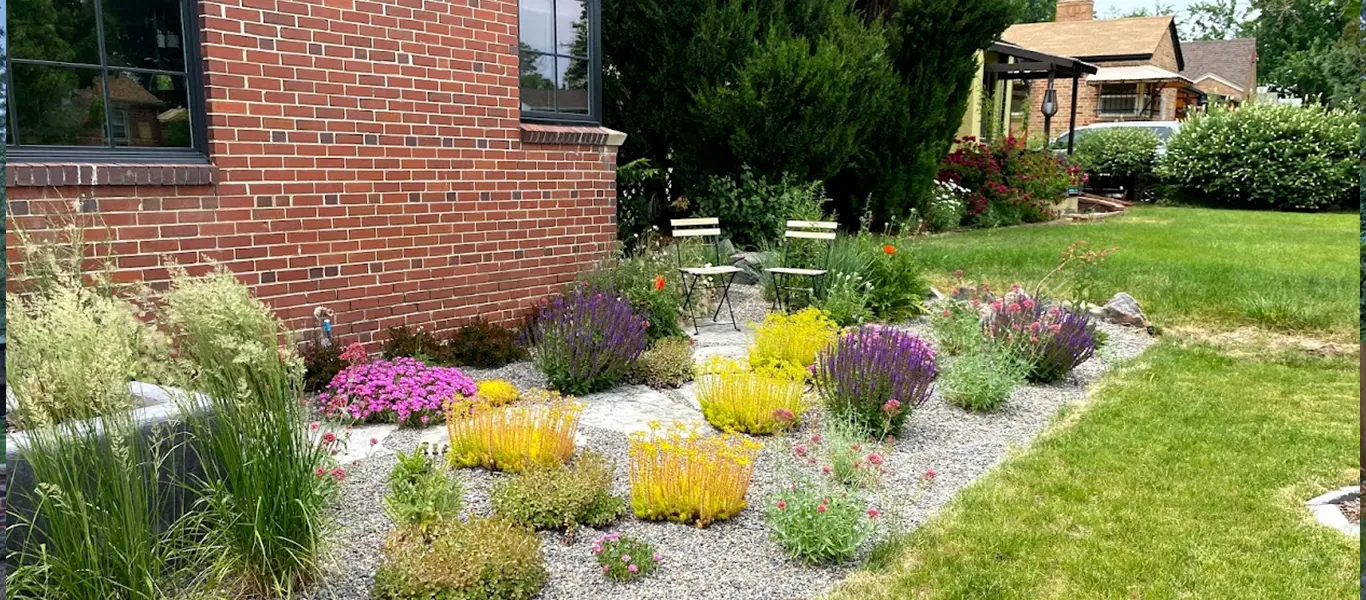 1. Starting With Land Designs By Colton
When it comes to your project, attaining the best results is of paramount importance. To ensure such success, you must take care in selecting a contractor who possesses trustworthiness and reliability – qualities that cannot be compromised. Identifying an experienced specialist with quality services at reasonable costs will give you the confidence needed for successful collaboration every step of the way.
At Land Designs By Colton, our aim is to ensure your utmost satisfaction. We don't only provide you with fantastic designs – we go the extra mile and develop remarkable layouts that are budget-friendly so that all of your dreams can become a reality!
When you choose us, your vision becomes our mission. We are dedicated to giving you the backyard oasis of your dreams – and we won't stop until it's perfect.
Get The Best Pros On Your Xeriscaping Project
Boasting prestigious xeriscaping design credentials and certification, we guarantee to create branded outdoor spaces with the highest level of craftsmanship at a competitive price point. Our enthusiastic team of professionals are devoted to your project, ensuring it is finished according to plan while leaving you wholly satisfied with the end-result!
It's time to upgrade your space and join the ranks of your neighbors who have already made improvements! Don't just take our word for it – check out what past customers are saying about working with us. Now is the perfect moment to make a change and commit to developing an area you'll love.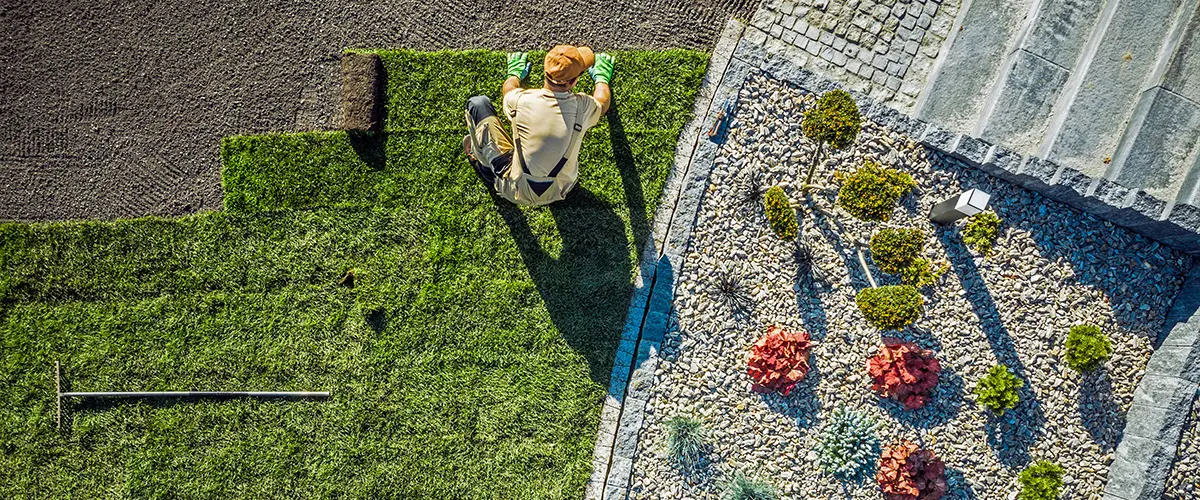 Your Neighbors Love working with a xeriscape pro
Many of your neighbors have already upgraded their spaces, and if you think it's about time you take care of yours, this is it! Check out what our past customers say about working with us.
Jon and Team were great to work with throughout the project. We had a few delays that Jon was more than willing to accommodate, and he was a great professional throughout. Our yard looks phenomenal and we haven't had any follow-up issues since the installation.
Jon also went above and beyond and graveled our backup parking space because he had extra material.
The whole project was completed faster than I anticipated and completely on budget. I would HIGHLY recommend Land Designs to anyone in Denver. Great job and thank you!
John is a pleasure to deal with. His plant knowledge is extensive and his design eye is superb.
He has done many projects for us to include a paver patio, planting beds, garden design/planting and a French drain system, with several more projects scheduled for this Spring.
I recommend John and his company unreservedly.
Here at Highlands Landscaping, a locally-owned and family-run Arvada business, we are passionate about crafting the perfect outdoor living space for you. Our talented landscape designers and hardworking installers will turn your dreamscape into reality with ease!
Whether you're looking for complete landscaping services or just need a simple lighting project, they have got the perfect solution to fit your needs. Their comprehensive list of offerings is sure to provide whatever service you require.. They provide landscaping and design services to Englewood, Denver, Arvada, Lakewood, Wheat Ridge, Edgewater, and Golden, CO.
Carl, Alexander and Nikolas are the best! They totally transformed my backyard into a delightful paradise. I can't thank them enough. 
3. Wild Irishman Tree and Landscape
Wild Irishman Tree & Landscape Inc. has been the leader in landscaping excellence within Arvada for two decades. Its president, Duane O'Hara, dedication to creating gorgeous gardens that families can take pride and pleasure in is unmatched. Above all else, they prioritize customer satisfaction – forming strong collaborative partnerships with them every step of the way!
If you decide to go with Wild Irishman, you are getting the true definition of exclusivity. They don't outsource their services, and there's no need for third-party companies – Wild Irishman is your one source for all landscaping needs!
With a commitment to quality, an extensive portfolio of work, and unmatched customer service – Wild Irishman takes care of everything from garden design to lawn maintenance so that you can relax knowing that your outdoor space will be taken care of by experts who truly understand it.
I hired Duane to install sod and an sprinkler system and they did a wonderful job, on time and on budget. The next year I decided to put in a water feature and koi pond. This was quite the undertaking but Duane's crew did a heck of a job. This year he did a major clean up and planted a two tier raised bed with flowers shrubs and and put in a peach tree.
Lifescape Colorado is devoted to designing and maintaining sustainable outdoor spaces that upgrade the quality of life and enhance the aesthetics of their client's surroundings while safeguarding valuable resources. This mission may appear too ambitious for some, yet this organization has a proven history of success!
With forty-plus years of experience, Lifescape Colorado has been transforming Arvada's landscape architecture and construction industry by creating magnificent outdoor living spaces for commercial and residential projects. Their remarkable designs have brought joy to customers since 1976.
They are devoted to crafting with excellence by customizing each project to your lifestyle and needs. Plus, a professional outdoor living specialist team is readily available for property upkeep so it remains in top-notch condition year long. Additionally, they provide educational materials as well as other helpful services.
We have used a number of companies over the years, and are very happy with the landscape maintenance service that we receive from Lifescape Colorado. Our job foreman and crew are absolutely excellent, and Casey, our site manager is very responsive to any needs we have, making regular visits to ensure the quality of work being done.
For over 25 years, Guaranteed Excellence Landscaping Inc. has been the top choice for outdoor design and installation in Arvada, providing quality service that leaves customers completely satisfied with their results.
Powered by a profound admiration for the great outdoors and all its plants, Mark Powell commenced his company with an unshakeable mission: to increase the magnificence of your outdoor area through cutting-edge landscape design. His dedication to this craft is unparalleled – he continuously seeks excellence as he keeps abreast of current horticultural research.
They fully comprehend Arvada's local fauna and environment to craft inviting, manageable landscapes that benefit the surrounding ecosystem.
100% satisfied with my xeriscape project that was completed yesterday. The entire process from designing to install went smooth, and most importantly was affordable for my budget. Would highly recommend for landscape design/projects – we love our new yard!
We recommend you visit the Local Chamber Of Commerce or the BBB in Arvada, CO, to find more licensed and insured landscape contractors.
But if you're ready to work with the best, this is it!
Here at Land Designs By Colton, we take immense pride in providing the highest quality xeriscaping services. We will do whatever is necessary to ensure that your project runs smoothly and meets all of your expectations. Don't hesitate to reach out if you want something ambitious – no job is too big for us!
At our company, you come first. Our process is designed to guarantee the highest quality craftsmanship while keeping your comfort and satisfaction top of mind. We provide a comprehensive workmanship warranty as well as many other advantages when choosing us as your contractor! With us, you can always trust that we will deliver excellence in service every time.
Check out our xeriscaping service and enjoy working with one of the best xeriscaping companies in Arvada, CO! We'll make sure to execute your vision to perfection so you can enjoy a spectacular outcome!
Enjoy all the perks of working with a top-tier xeriscape contractor: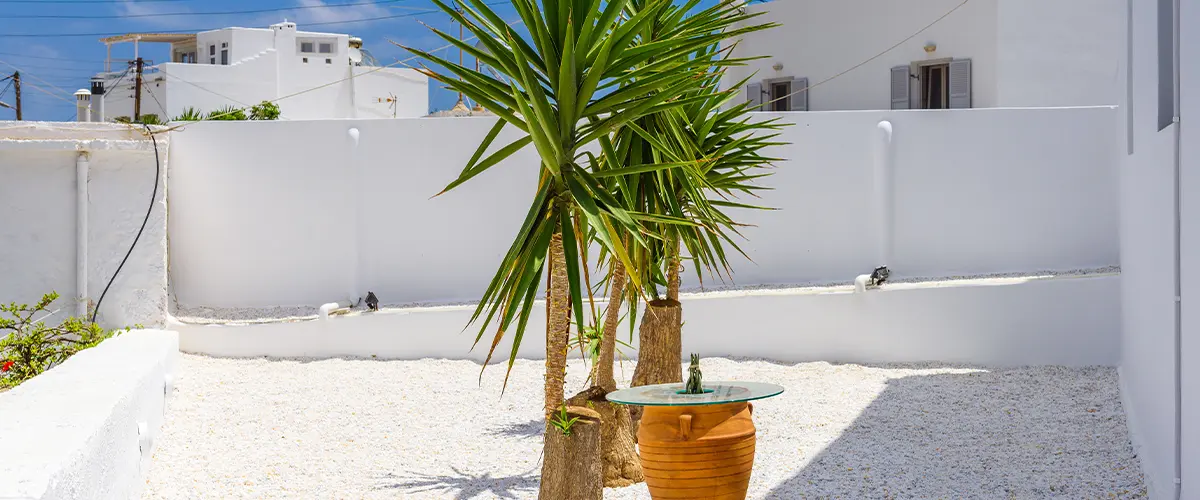 The Best Decision For Your Outdoor Space