Xeriscaping is an extensive project that requires a lot of man force and vast knowledge of plants, designs, and layouts. Needless to say, finding the best xeriscaping companies in Denver, CO, can become a nightmare, and you don't want it to end on your property.
At Land Designs By Colton, we take immense pride in being one of the few landscaping artists in the Denver area who know what they're doing.
We want to help you choose what's best for your home, so we put together this top 5 of the best xeriscaping companies in Denver, CO. Check it out!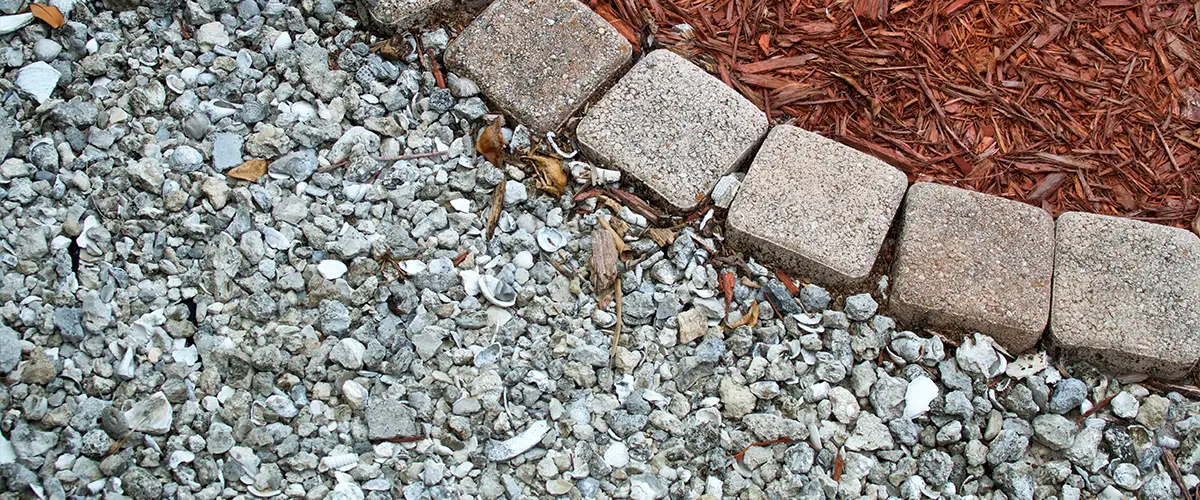 1. Starting With Land Designs By Colton
We know that trust and reliability are paramount in choosing your next contractor. Clearly, you want a knowledgeable expert that can get the job done at a reasonable price without sacrificing any of its quality.
Land Designs By Colton offers you a high-quality service that's sure to result in your complete satisfaction. We take our land designs one step further and offer you a spectacular layout and upgrade at a sensible price that makes everything possible.
With us, your needs and preferences become our #1 priority, and we go above and beyond to ensure you're getting the backyard you've been dreaming of.
Get The Best Pros On Your Xeriscaping Project
We're certificated and licensed xeriscaping designers that have a reputation for one-of-kind outdoor spaces and high-quality work at the best prices around here.
You'll get a team of workers that are just as dedicated to your project as you are, all ensuring your project goes according to plan and that you're 100% satisfied with our work.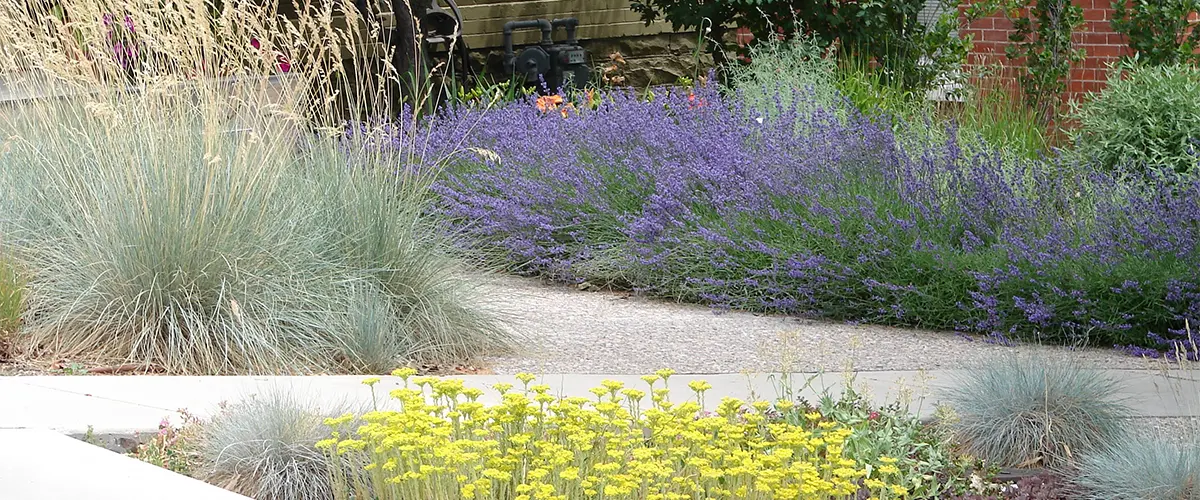 Your Neighbors in Denver Love working with a xeriscape pro
Many of your neighbors have already upgraded their spaces, and if you think it's about time you take care of yours, this is it! Check out what our past customers say about working with us.
Jon and Team were great to work with throughout the project. We had a few delays that Jon was more than willing to accommodate, and he was a great professional throughout. Our yard looks phenomenal and we haven't had any follow-up issues since the installation.
Jon also went above and beyond and graveled our backup parking space because he had extra material.
The whole project was completed faster than I anticipated and completely on budget. I would HIGHLY recommend Land Designs to anyone in Denver. Great job and thank you!
John is a pleasure to deal with. His plant knowledge is extensive and his design eye is superb.
He has done many projects for us to include a paver patio, planting beds, garden design/planting and a French drain system, with several more projects scheduled for this Spring.
I recommend John and his company unreservedly.
Highlands landscaping is a locally owned, family-run company in the Denver area. Their team has many talented landscape designers and hard-working installers that look forward to giving you the landscape of your dreams.
They offer a wide range of services, spanning from full landscaping services to just installing lighting in your space.
They provide landscaping and design services to Denver, Arvada, Lakewood, Wheat Ridge, Edgewater, and Golden, CO.
Carl, Alexander and Nikolas are the best! They totally transformed my backyard into a delightful paradise. I can't thank them enough. 
3. Wild Irishman Tree and Landscape
Wild Irishman Tree & Landscape, Inc. is a leader in providing landscaping services to customers in Denver by creating a successful partnership with them throughout the process.
Since 1999, Duane O'Hara, President of Wild Irishman Tree & Landscape, Inc., has transformed many of Denver's finest properties into beautiful gardens that families can enjoy.
Wild Irishman exclusively provides all services, and they don't work with subcontractors or any other third-party company. They're a one-stop-shop for all your landscaping needs.
I hired Duane to install sod and an sprinkler system and they did a wonderful job, on time and on budget. The next year I decided to put in a water feature and koi pond. This was quite the undertaking but Duane's crew did a heck of a job. This year he did a major clean up and planted a two tier raised bed with flowers shrubs and and put in a peach tree.
Lifescape Colorado's mission is to create and maintain sustainable outdoor spaces that enrich their clients' lives, enhance the community's natural beauty, and conserve the planet's resources. While this might sound too idealistic for some, this company has great goals!
Lifescape Colorado is a long-time innovator of landscape architecture and construction for high-touch residential and commercial properties all around Denver. They've created countless outdoor living retreats since 1976.
Their projects are customized to how homeowners live and they're building everything with that in mind. They also offer a professional team of outdoor living experts to ensure your property maintains its luster through ongoing property care, education, and other services.
We have used a number of companies over the years, and are very happy with the landscape maintenance service that we receive from Lifescape Colorado. Our job foreman and crew are absolutely excellent, and Casey, our site manager is very responsive to any needs we have, making regular visits to ensure the quality of work being done.
Guaranteed Excellence Landscaping Inc. has been serving the Denver Metro's outdoor design and installation needs since 1994.
The company is run by Mark Powell who started it with a passion for plant life and an extensive Horticulture background to prove it. Since then, he's still learning and focused on the same goal – to boost the curb appeal of properties in Denver with a proper landscape design.
They have a thorough knowledge of the fauna and Denver's conditions to build landscapes that invite your attention, are easy to maintain, and help the local ecosystem.
100% satisfied with my xeriscape project that was completed yesterday. The entire process from designing to install went smooth, and most importantly was affordable for my budget. Would highly recommend for landscape design/projects – we love our new yard!
We recommend you visit the Local Chamber Of Commerce or the BBB in Denver, CO, to find more licensed and insured landscape contractors.
But if you're ready to work with the best, this is it!
Here at Land Designs By Colton, we pride in our commitment to providing top-of-the-line xeriscaping services you can depend on from start to finish. We're fully committed to your project's success, and we're ready to go the extra mile to convince you.
Our process is carefully designed with your comfort and satisfaction as top priorities. You'll get outstanding craftsmanship, an advantageous workmanship warranty, and a lot more of the perks of working with a top-tier contractor.
Check out our xeriscaping service and enjoy working with one of the best xeriscaping companies in Denver, CO! We'll make sure to execute your vision to perfection so you can enjoy a spectacular outcome!
Enjoy all the perks of working with a top-tier xeriscape contractor: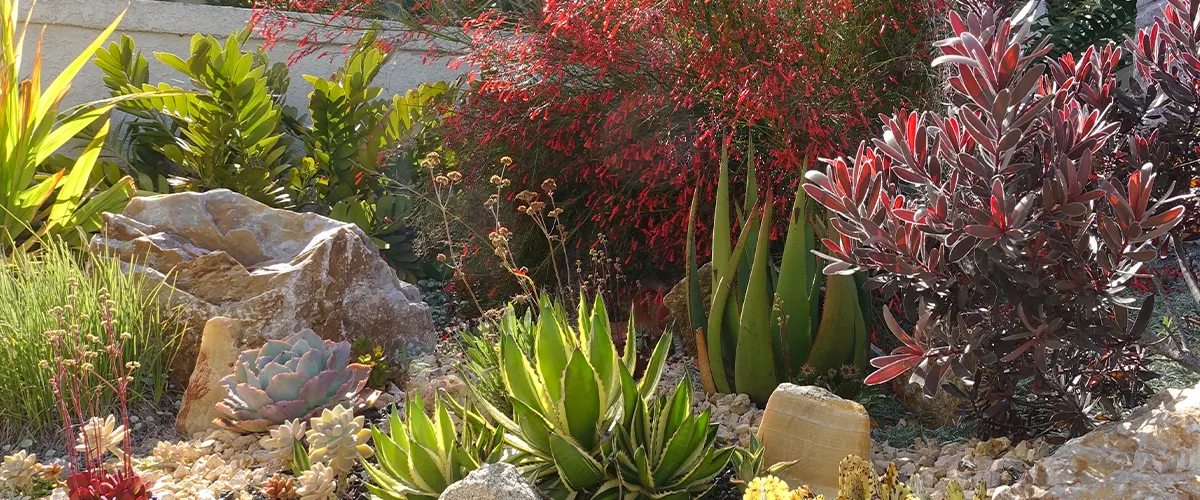 The Best Decision For Your Outdoor Space