It's no secret that creating a successful xeriscape is an intensive project. Finding the most capable and experienced xeriscaping companies in Englewood, CO to handle it can be difficult – you don't want just anyone taking on such a crucial job! Your property depends on finding the right professionals for your xeriscaping needs.
Here at Land Designs By Colton, we are delighted to be among the few landscaping experts in Englewood who truly know their craft. We want to make sure that you can locate the ideal choice for your home; thus, we have created this exclusive top 5 list of the most outstanding xeriscape companies in Englewood, CO. Take a look now!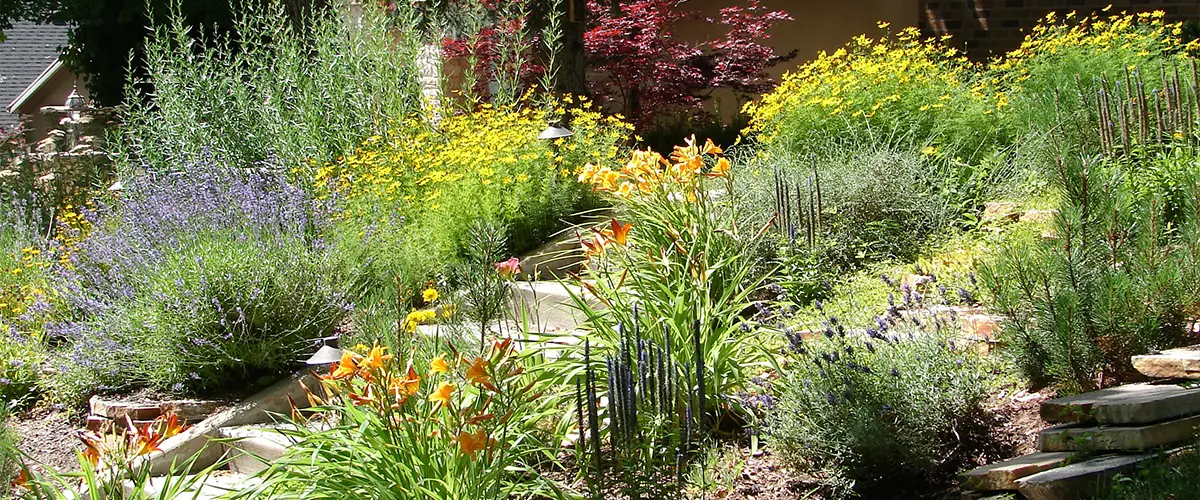 1. Starting With Land Designs By Colton
Achieving the best results for your project is of utmost importance, so when selecting a contractor, you must ensure that trust and dependability are non-negotiable. You need an experienced specialist who can provide quality services at a reasonable cost – one with whom you will feel comfortable working.
Land Designs By Colton provides a premium service that guarantees your satisfaction. We don't just stop at excellent designs – we take it one step further and provide you with spectacular layouts and upgrades, all while staying within your budget so you can make anything possible!
When you choose us, your vision becomes our mission. We are dedicated to giving you the backyard oasis of your dreams – and we won't stop until it's perfect.
Get The Best Pros On Your Xeriscaping Project
With our esteemed certification and licensure as xeriscaping designers, we promise to deliver one-of-a-kind outdoor spaces with the highest quality workmanship at unbeatable prices. Our team of professionals are all dedicated to your project, ensuring that it gets completed according to plan and leaving you entirely satisfied with the results.
Many of your neighbors have already upgraded their spaces, and if you think it's about time you take care of yours, this is it! Check out what our past customers say about working with us.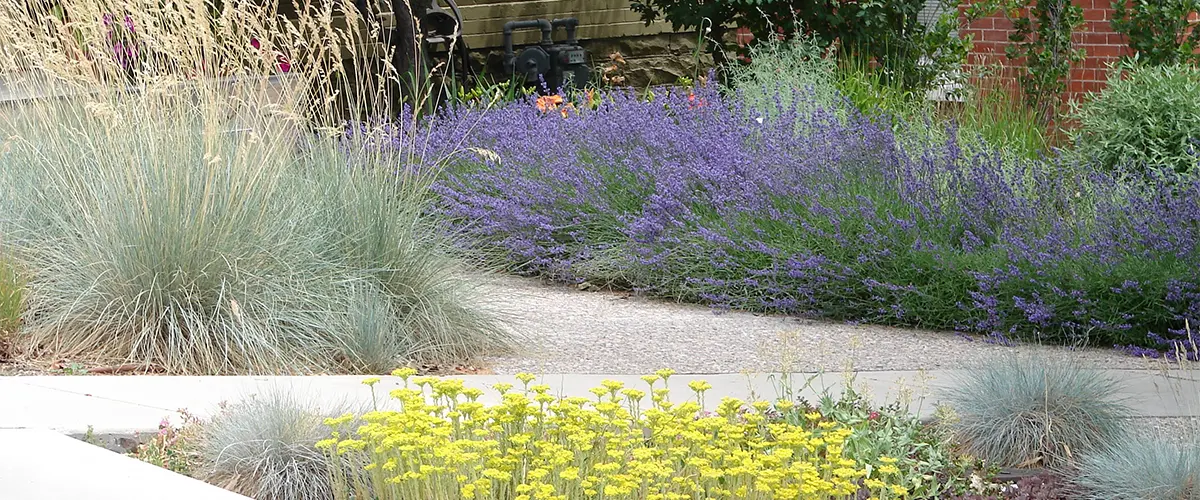 Your Neighbors Love working with a xeriscape pro
Many of your neighbors have already upgraded their spaces, and if you think it's about time you take care of yours, this is it! Check out what our past customers say about working with us.
Jon and Team were great to work with throughout the project. We had a few delays that Jon was more than willing to accommodate, and he was a great professional throughout. Our yard looks phenomenal and we haven't had any follow-up issues since the installation.
Jon also went above and beyond and graveled our backup parking space because he had extra material.
The whole project was completed faster than I anticipated and completely on budget. I would HIGHLY recommend Land Designs to anyone in Denver. Great job and thank you!
John is a pleasure to deal with. His plant knowledge is extensive and his design eye is superb.
He has done many projects for us to include a paver patio, planting beds, garden design/planting and a French drain system, with several more projects scheduled for this Spring.
I recommend John and his company unreservedly.
At Highlands Landscaping, our locally-owned and family-run business in Englewood is proud to have a team of talented landscape designers and diligent installers eager to bring your dreamscape into reality.
From full landscaping services to installing simple lighting, they have you covered with their expansive list of offerings. 
They provide landscaping and design services to Englewood, Denver, Arvada, Lakewood, Wheat Ridge, Edgewater, and Golden, CO.
Carl, Alexander and Nikolas are the best! They totally transformed my backyard into a delightful paradise. I can't thank them enough. 
3. Wild Irishman Tree and Landscape
Wild Irishman Tree & Landscape Inc. has pioneered landscaping excellence in Englewood for over two decades. The president, Duane O'Hara, is highly respected for his work transforming some of the most beautiful properties into dream gardens that families can cherish and admire.
They value customer satisfaction above all else. Thus, they strive to create strong partnerships with them throughout the entire process!
When you choose Wild Irishman, you're making a commitment to an exclusive provider of landscaping services. They don't work with subcontractors or any other third-party companies. here at Wild Irishman, they are your one-stop shop for all your lawn and garden needs!
I hired Duane to install sod and an sprinkler system and they did a wonderful job, on time and on budget. The next year I decided to put in a water feature and koi pond. This was quite the undertaking but Duane's crew did a heck of a job. This year he did a major clean up and planted a two tier raised bed with flowers shrubs and and put in a peach tree.
Lifescape Colorado is committed to constructing and managing environmentally friendly outdoor spaces that improve their client's quality of life and add charm to the surrounding environment while protecting precious resources. This goal may seem overly ambitious for some – yet this organization has a track record of success!
For more than four decades, Lifescape Colorado has been revolutionizing the landscape architecture and construction industry in Englewood by crafting gorgeous outdoor living retreats for high-profile residential and commercial projects. Since 1976, their stunning designs have satisfied countless customers with their work.
They are committed to building with excellence by customizing their projects to your lifestyle and needs. Moreover, a professional outdoor living expert team is available for property maintenance, so you can keep it looking its best all year round. They also offer educational resources as well as other valuable services.
We have used a number of companies over the years, and are very happy with the landscape maintenance service that we receive from Lifescape Colorado. Our job foreman and crew are absolutely excellent, and Casey, our site manager is very responsive to any needs we have, making regular visits to ensure the quality of work being done.
Guaranteed Excellence Landscaping Inc. has served the Englewood area with outdoor design and installation needs since 1994.
Driven by a deep adoration of nature and plants, Mark Powell launched the company with an unwavering mission: to magnify your home's outdoor beauty through advanced landscape design. His commitment to his art form is unparalleled – constantly strives for excellence as he stays up-to-date with modern horticultural knowledge.
They boast a full comprehension of Englewood's local fauna and environment to craft inviting, manageable landscapes that benefit the surrounding ecosystem.
100% satisfied with my xeriscape project that was completed yesterday. The entire process from designing to install went smooth, and most importantly was affordable for my budget. Would highly recommend for landscape design/projects – we love our new yard!
We recommend you visit the Local Chamber Of Commerce or the BBB in Englewood, CO, to find more licensed and insured landscape contractors.
But if you're ready to work with the best, this is it!
At Land Designs By Colton, we are proud of our dedication to offering you the best xeriscaping services imaginable. We will do whatever it takes to guarantee success and make sure that your project turns out exactly as planned. No job is too ambitious for us!
At our company, you are always first. We've designed a process that allows us to provide the highest quality craftsmanship while maintaining your comfort and satisfaction as paramount priorities. Our services come with an advantageous workmanship warranty, plus many other benefits when you choose a top-tier contractor like ourselves!
Check out our xeriscaping service and enjoy working with one of the best xeriscaping companies in Englewood, CO! We'll make sure to execute your vision to perfection so you can enjoy a spectacular outcome!
Enjoy all the perks of working with a top-tier xeriscape contractor: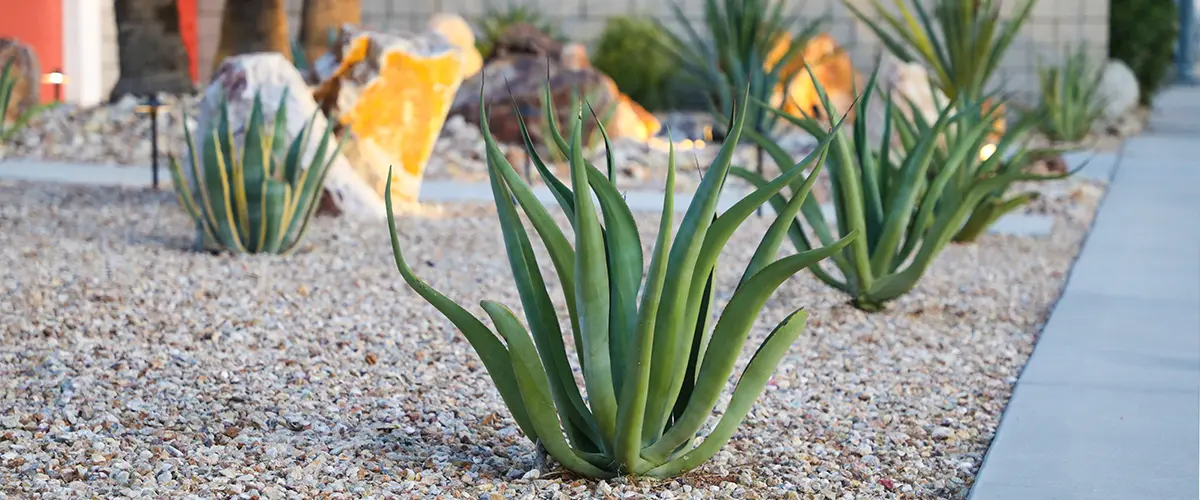 The Best Decision For Your Outdoor Space