Investing in a xeriscaping project in Arvada, Colorado is an excellent financial decision. Not only will you benefit from the region's ideal weather conditions, but it comes at prices that are as competitive or even better than other parts of the U.S. Put your money into this, and you won't regret it!
At Land Designs By Colton, our clients have always been charmed with the finished product of their projects. We proudly offer an affordable price point for outstanding services without draining your wallet! Rest assured that investing with us is absolutely worth every penny as we provide comprehensive customer
service from beginning to end.
As a customer-focused partner, we value your budget and timeline. We guarantee the optimal outcome for each project when you choose us as your trusted ally. Our commitment to exceptional customer service remains unmatched – so why not let us take on the burden of delivering quality results?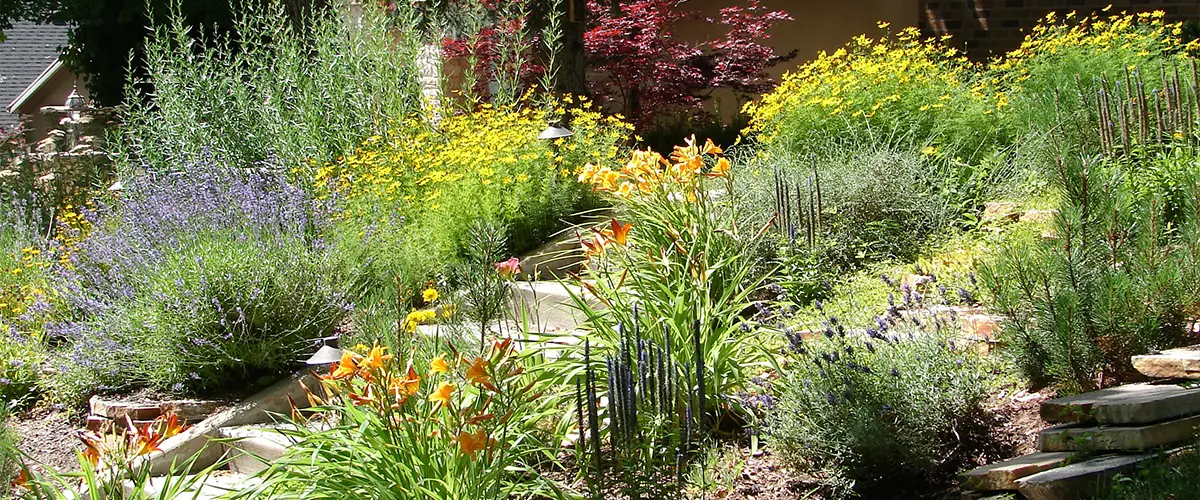 Xeriscaping Cost In Arvada, CO, Per Sq. Ft.
Xeriscaping is a cost-effective way to enhance any outdoor space, with prices ranging from $15-$30 per sq. ft., including labor, plants, and supplies for the job.
| Yard Size | Cost (Labor Included) |
| --- | --- |
| 500 sq. ft. | $7,500 - $15,000 |
| 1,000 sq. ft. | $15,000 - $30,000 |
| 1,250 sq. ft. | $18,750 - $37,500 |
| 1,500 sq. ft. | $22,500 - $45,000 |
| 2,000 sq. ft. | $30,000 - $60,000 |
What Else Impacts The Xeriscaping Cost In Arvada, CO
Through xeriscaping, you can craft an exquisite outdoor area that reduces water expenses and upkeep requirements.
Swapping out your expensive koi pond or sprawling football field for low-maintenance plants is a great way to save money while still creating a beautiful landscape. And the best part – achieving this requires only minimal effort on your part in terms of design planning! Here are some elements that can go into a xeriscaping project.
Xeriscaping plants are an ideal selection for your garden that requires minimal maintenance and conserves natural resources – a win-win situation! Not to mention, these hardy plants require little water and allow those who lack time to care for their gardens yet still desire a stunning outdoor space.
Installing native plants in your garden reduces water bills and shields you from the sweltering summer heat. Most importantly, this treasured flora can improve biodiversity and magnificently uplift any landscape.
Depending on how large the area is, the budget is between $5,000 – $15,000 for adult plants alone. You can get smaller plants and wait for them to grow so you can save some money, but if you want to enjoy your outdoors sooner, adult plants are better.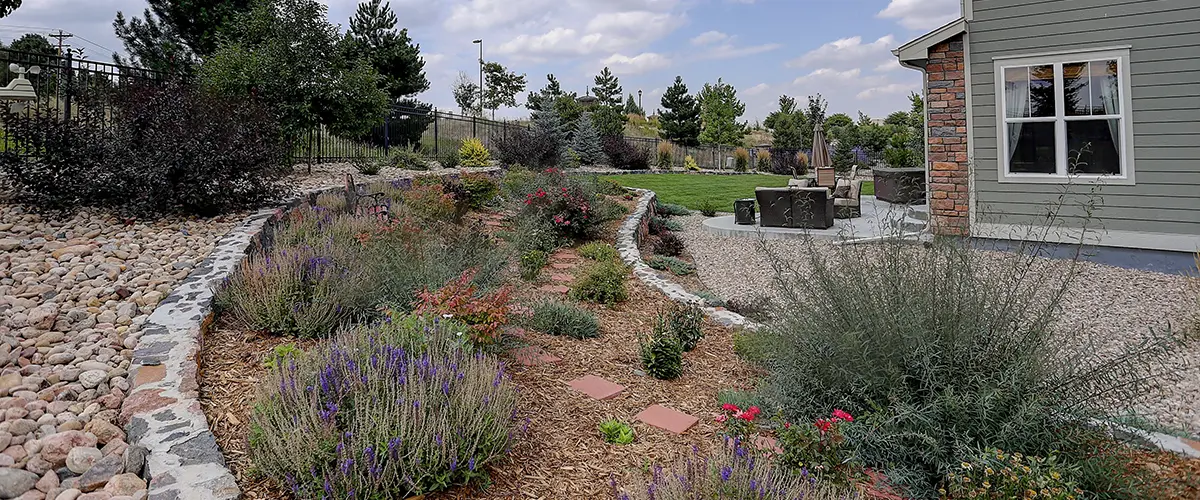 Rocks, Stones, And Gravel
Incorporating rocks into your xeriscaping project is pivotal, as they help direct water to areas needing hydration. If it's granite boulders you desire or small stones and pebbles, there are plenty of options available for every aesthetic. To ensure a smooth stroll throughout the area, we suggest concrete slabs that make up a set of steps – no one wants to walk through uncomfortable gravel!
Rocks and boulders are the perfect solutions for creating a beautiful, water-resistant landscape with eco-friendly benefits. After you have finished planting, these stones should be strategically placed to protect your garden while offering shelter to creatures like lizards.
The total cost of your rocks depends on which ones you choose and how much you need for the job. River rock or other xeriscaping rocks average $2 to $6 per sq. ft. Most people spend between $750 and $5,500 on their rock installations.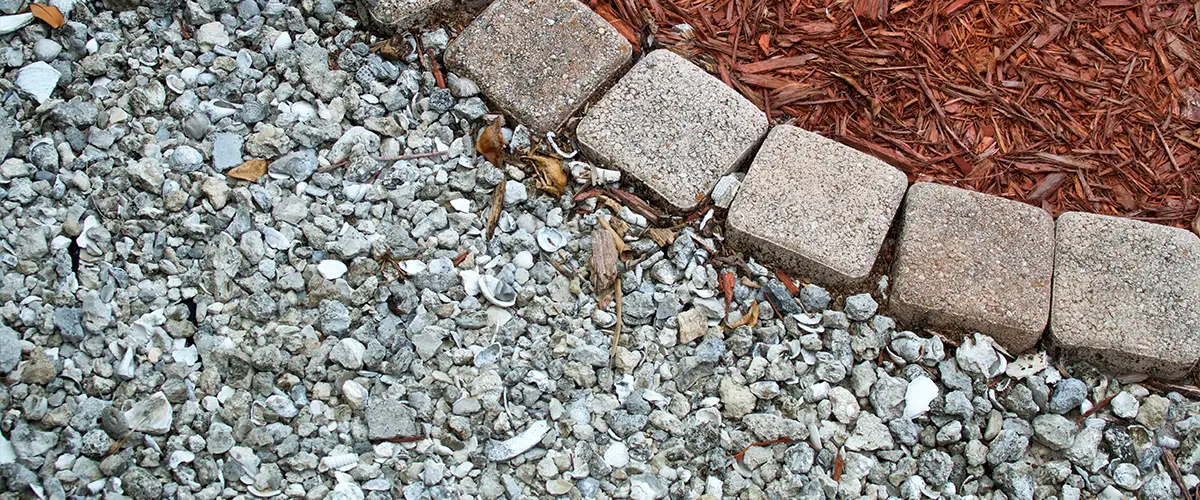 Artificial turf is the perfect solution if you're seeking a grassy area in your yard but don't want to worry about watering or sowing seeds. Not only does it require minimal installation time and no water, but its lush green color will remain stunningly vibrant throughout the year!
Artificial turf might be an unconventional choice for some people; however, those who would like a lawn-like expanse without any hassles should consider this option seriously!
Artificial turf can be:
| Size | Average Cost (Installed) |
| --- | --- |
| 500 sq. ft. | $2,500 - $6,250 |
| 600 sq. ft. | $3,000 - $7,500 |
| 1,000 sq. ft. | $5,000 - $12,500 |
| 1,200 sq. ft. | $6,000 - $15,000 |
| 2,000 sq. ft. | $10,000 - $25,000 |
| 2,500 sq.ft. | $12,500 - $31,250 |
| 3,000 sq.ft. | $15,000 - $37,500 |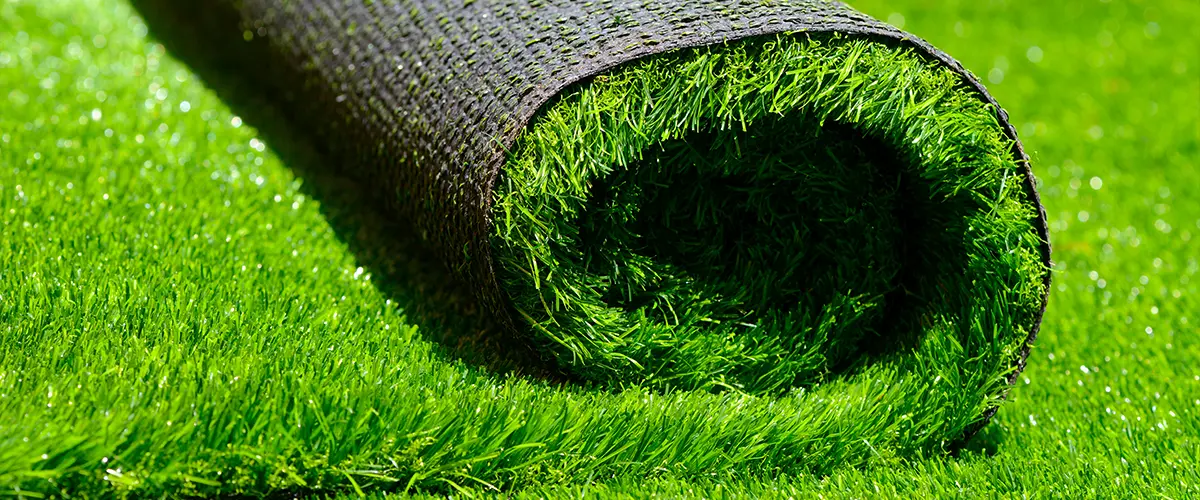 Are you looking to revitalize your soil with a xeriscaping project? Adding mulch is the perfect solution! The protective barrier it provides helps retain moisture and regulate temperatures within the garden bed. A wide variety of organic or synthetic materials can be used, ensuring that whatever style you choose has optimal effectiveness and stunning visuals along the way.
Long-term budgeting for your garden can be made much easier through the use of inorganic mulch. Whether natural or synthetic, these materials are designed to last and won't degrade over time like their organic counterparts. This means you don't have to replace them as often, resulting in a more cost-effective option that will save you money down the line!
Inorganic mulch costs between $25 and $300 a cubic yard, and organic mulch will cost between $50 and $150 a cubic yard.
| Amount | Average Cost for 1 Cubic Yard (Materials Only) | Total Cost (Materials Only) |
| --- | --- | --- |
| 1 - 3 Yards | $40 - $60 | $40 - $180 |
| 4 - 6 Yards | $30 - $40 | $120 - $240 |
| 7 - 10 Yards | $20 - $30 | $140 - $300 |
| 10 - 20 Yards | $10 - $20 | $100 - $400 |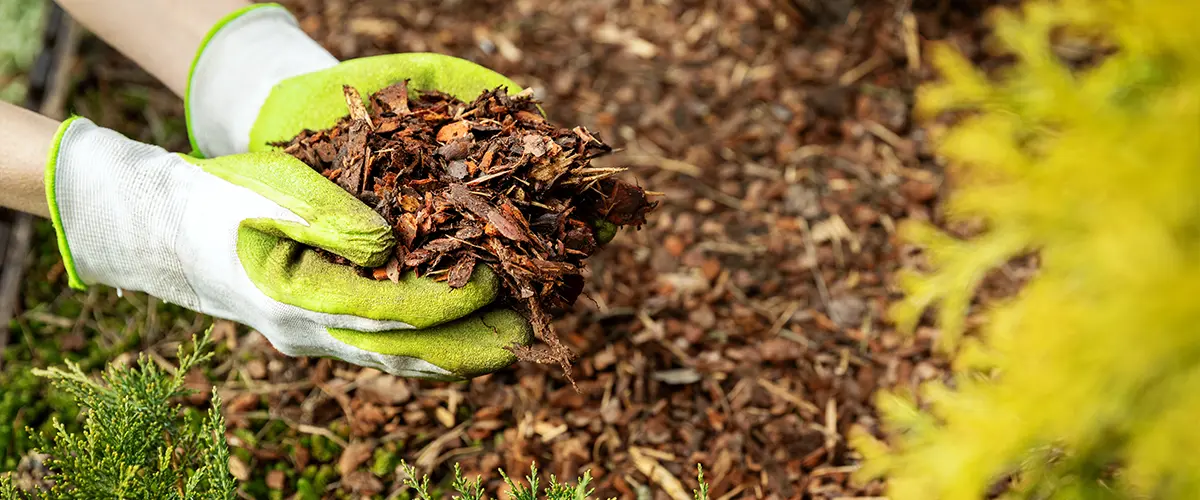 Other Enhancements You Can Get For Your Xeriscaping In Englewood
Besides all the plants and rocks, you'll also need some extra features to finish off the place and make it fully functional. Here are some great upgrades you should consider:
Firepit, Pergola, Patio, Deck, Or Gazebo
Transform your backyard into a luxurious oasis with Land Designs by Colton! Our hardscaping solutions are unparalleled in Arvada, providing you with custom decks, pergolas, and fire pits that will give you the perfect spot to relax after a long day. Get ready for an atmosphere of relaxation – we offer unbeatable value, so you can start creating today! Reach out now for more information.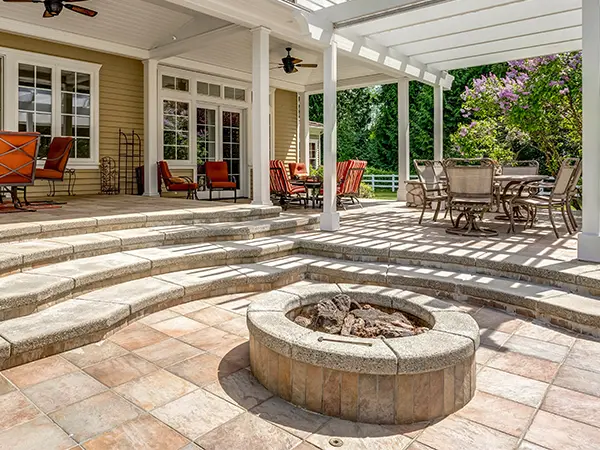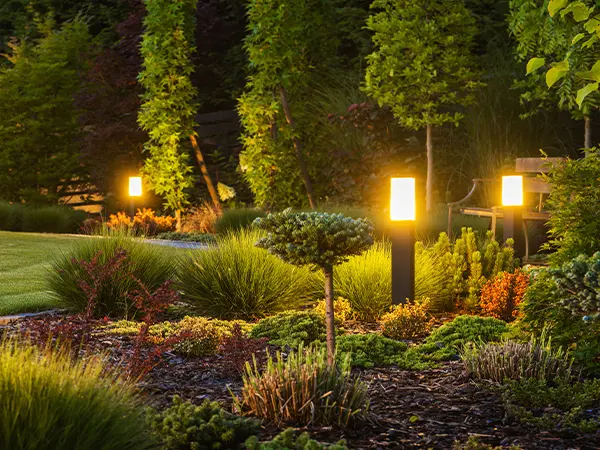 As the night creeps in earlier than usual, it's crucial to have proper lighting outdoors. After all, safety comes before anything else – and having well-lit surroundings can keep you secure. Though investing between $2,000 to $4,000 on purchasing and installing outdoor lights might be a large sum initially – don't forget that it is an essential cost!
Rainwater Collection System
Rainwater is an indispensable aspect of xeriscaping, and the financial savings it can provide you in arid times are invaluable. This budget-friendly option could potentially save you up to $2,500 a year – if properly set up, it's truly worth every penny!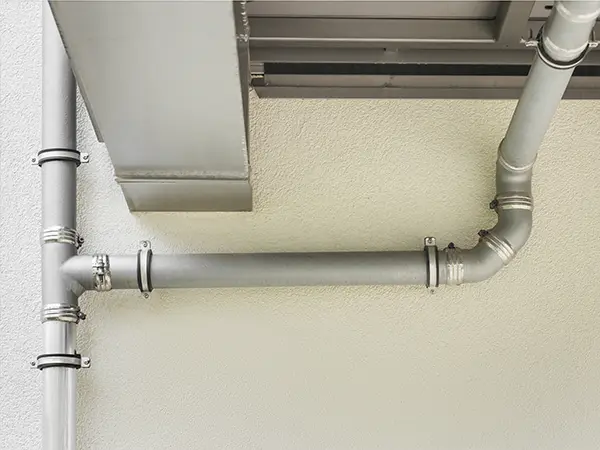 Turn Your Xeriscaping Project Into An Investment At A Fair Price
Xeriscaping is the perfect solution for Arvada homeowners who crave a beautifully landscaped yard without using excessive water, as the arid climate here makes it an ideal option.
Let Land Designs by Colton craft your outdoor area into a luxurious and low-maintenance space! Have all the beauty of a flourishing backyard without any of the associated chores or costs.
At an incredibly reasonable and competitive cost, we are excited to provide the most budget-friendly xeriscaping services in Arvada, CO! Investing in this project will surely pay off – without breaking your wallet.
Take Advantage Of The Best Xeriscaping Cost In Arvada Now!