Englewood, Colorado, provides the ideal climate for xeriscaping projects at prices as competitive as anywhere else in the country. Therefore, putting money into this project is a smart investment that will definitely pay off.
At Land Designs By Colton, our customers have always experienced tremendous satisfaction with the results of their projects. We are proud to say that we offer a fair and reasonable price for top-quality services without breaking the bank! With us, you know your investment is well worth it, as you will receive complete customer service from start to finish.
Our commitment to customer satisfaction is unmatched, and if you are looking for a professional partner for your project, why not choose someone who values your time, money, and needs? With us on board, we guarantee that the best possible outcome will be achieved.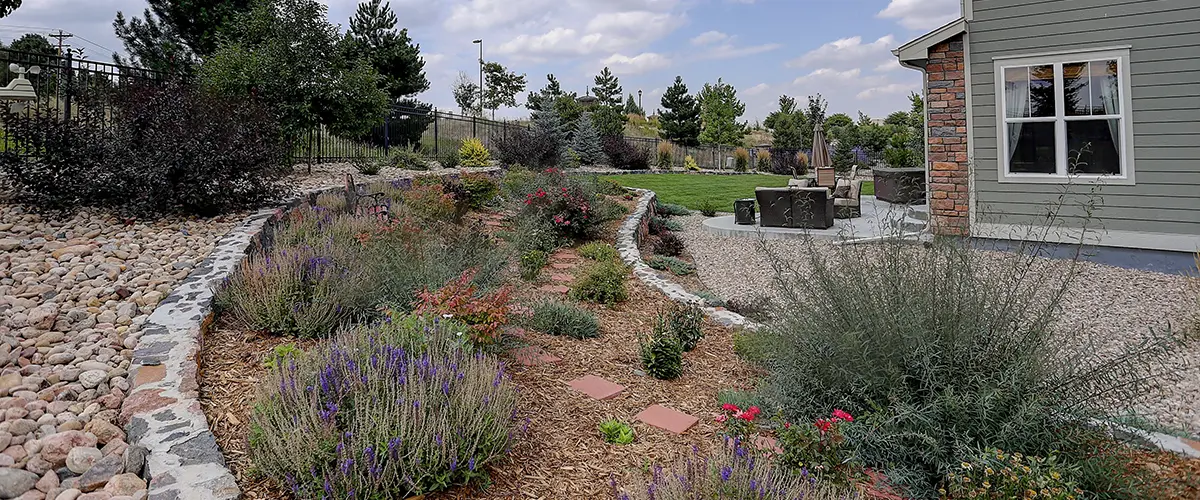 Xeriscaping Cost In Englewood, CO, Per Sq. Ft.
Xeriscaping is a cost-effective way to enhance any outdoor space, with prices ranging from $15-$50 per sq. ft., including labor, plants, and supplies for the job.
| Yard Size | Cost (Labor Included) |
| --- | --- |
| 500 sq. ft. | $7,500 - $15,000 |
| 1,000 sq. ft. | $15,000 - $30,000 |
| 1,250 sq. ft. | $18,750 - $37,500 |
| 1,500 sq. ft. | $22,500 - $45,000 |
| 2,000 sq. ft. | $30,000 - $60,000 |
What Else Impacts The Xeriscaping Cost In Englewood, CO
By implementing xeriscaping, you can create an attractive landscape that saves money and time on water bills and maintenance. Instead of a pond with koi fish or a large lawn to play football in the backyard, your property will be filled with plants requiring minimal watering while still maintaining its charm.
Xeriscaping is easy to manage; all it takes is just some creative design planning! Here are some elements that can go into a xeriscaping project.
Xeriscaping plants are an economical and efficient choice for your garden. Not only do they survive with little to no water, but their low maintenance demands make them a great option for busy individuals who still want a beautiful outdoor space. The bonus? You'll also be helping conserve the environment!
You'll save on water bills, you won't need to worry about the scorching summer heat affecting them, they will improve biodiversity in your local ecosystem and- most importantly- they are gorgeous!
Depending on how large the area is, the budget is between $5,000 – $15,000 for adult plants alone. You can get smaller plants and wait for them to grow so you can save some money, but if you want to enjoy your outdoors sooner, adult plants are better.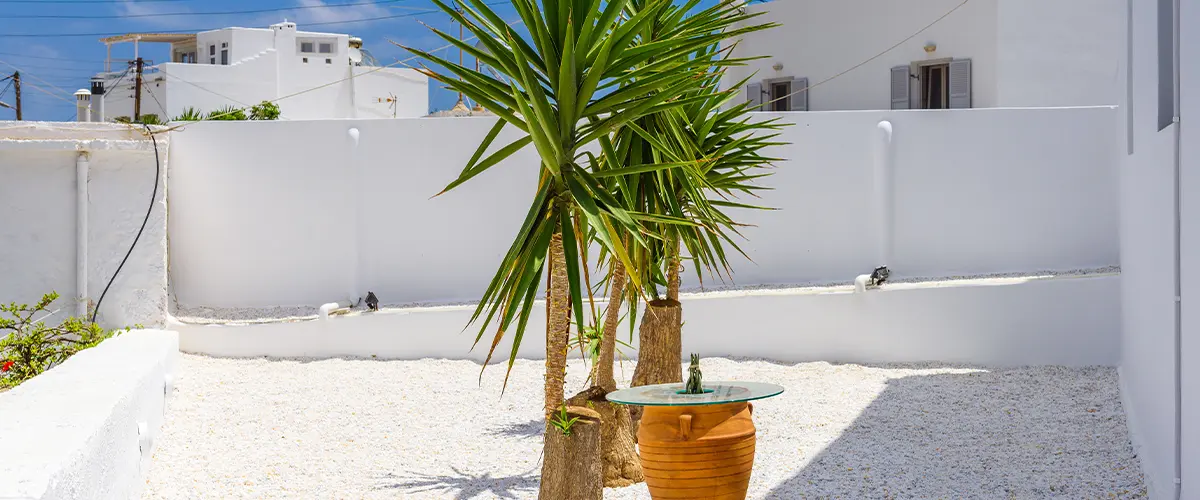 Rocks, Stones, And Gravel
Rocks are essential for any xeriscaping project, as they act to guide water towards designated areas of your lawn. Whether you prefer hefty granite rocks, crushed gravel or tiny pebbles, there is a solution that will perfectly serve your needs. To make traversing the area even more convenient and safe, we often include sets of steps made out of concrete slabs – after all it can be far from comfortable stepping in just gravel!
Rocks and boulders are great for decorating, diverting water, and establishing a more environmentally conscious landscape (like providing shelter to lizards). Generally, rocks should be installed after everything has been planted.
The total cost of your rocks depends on which ones you choose and how much you need for the job. River rock or other xeriscaping rocks average $2 to $6 per sq. ft. Most people spend between $750 and $5,500 on their rock installations.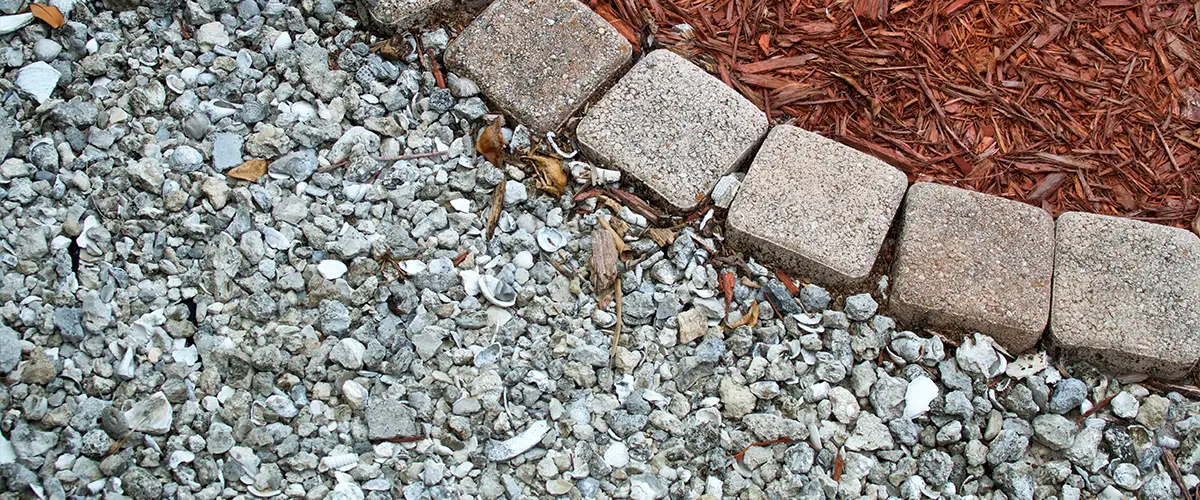 Artificial turf might not be the first choice for many, yet those who would still love to have a lawn-like expanse in their yard should consider this option! Without needing any water and fast installation, artificial turf is an excellent pick; furthermore, it will never become dry.
Artificial turf can be:
| Size | Average Cost (Installed) |
| --- | --- |
| 500 sq. ft. | $2,500 - $6,250 |
| 600 sq. ft. | $3,000 - $7,500 |
| 1,000 sq. ft. | $5,000 - $12,500 |
| 1,200 sq. ft. | $6,000 - $15,000 |
| 2,000 sq. ft. | $10,000 - $25,000 |
| 2,500 sq.ft. | $12,500 - $31,250 |
| 3,000 sq.ft. | $15,000 - $37,500 |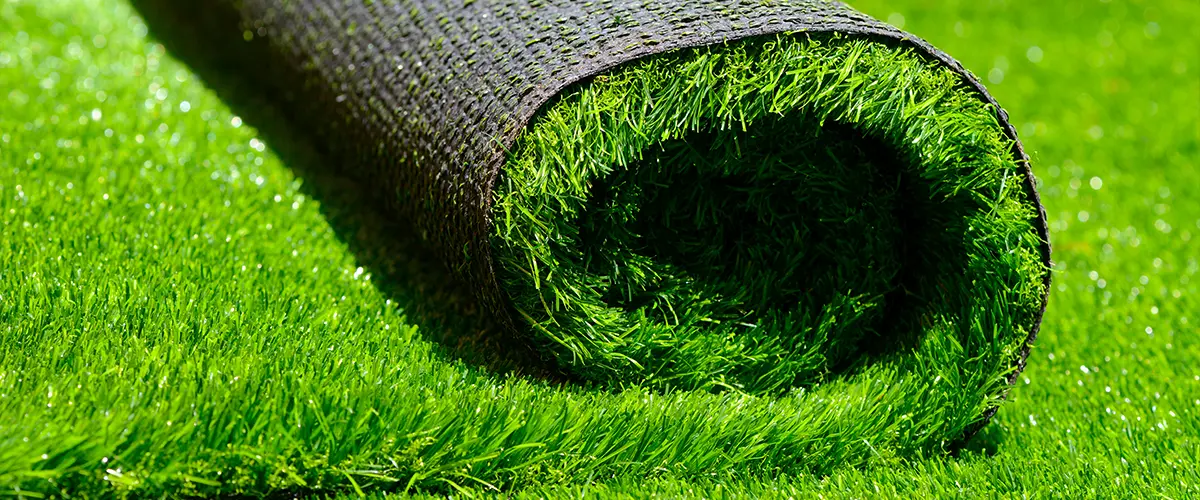 Adding mulch to your xeriscaping project is a surefire way to revitalize the soil, protect against temperature fluctuations and retain moisture. Whether you choose organic or synthetic materials for your garden bed, both types of mulch are aesthetically pleasing and effective in different ways.
Organic mulch can provide lasting benefits to your soil, as it gradually replenishes its nutrients. For a more economic option in the long run though, opt for inorganic materials — both natural and synthetic varieties exist— that won't decompose over time so you don't need to replace them often.
Inorganic mulch costs between $25 and $300 a cubic yard, and organic mulch will cost between $50 and $150 a cubic yard.
| Amount | Average Cost for 1 Cubic Yard (Materials Only) | Total Cost (Materials Only) |
| --- | --- | --- |
| 1 - 3 Yards | $40 - $60 | $40 - $180 |
| 4 - 6 Yards | $30 - $40 | $120 - $240 |
| 7 - 10 Yards | $20 - $30 | $140 - $300 |
| 10 - 20 Yards | $10 - $20 | $100 - $400 |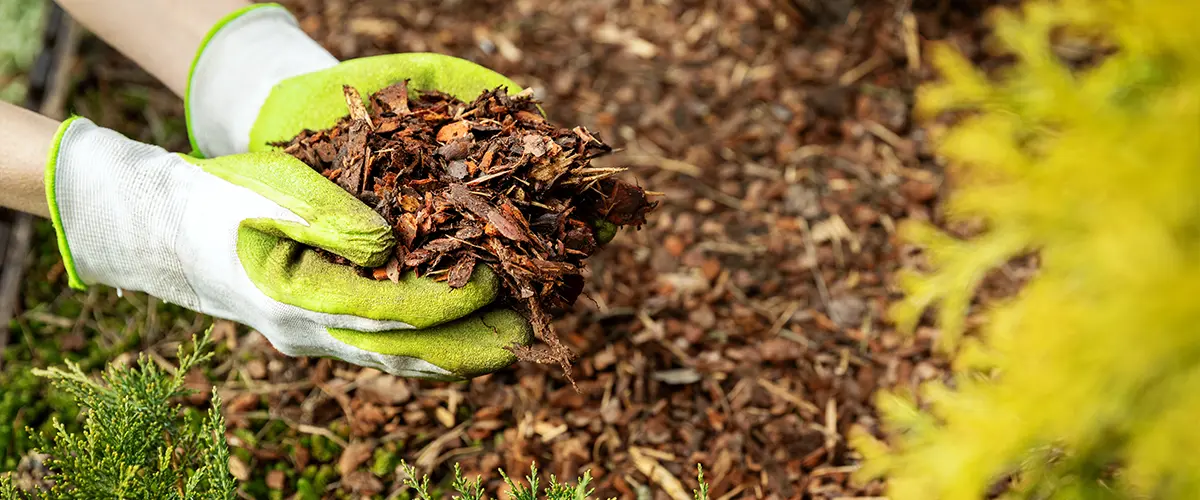 Other Enhancements You Can Get For Your Xeriscaping In Englewood
Besides all the plants and rocks, you'll also need some extra features to finish off the place and make it fully functional. Here are some great upgrades you should consider:
Firepit, Pergola, Patio, Deck, Or Gazebo
Land Designs by Colton provides you with the most luxurious hardscaping options for your backyard. From decks and pergolas to custom fire pits, we provide the best value in Englewood so that you can make an inviting sanctuary of relaxation and leisure. Get ready to create a backyard oasis – contact us today!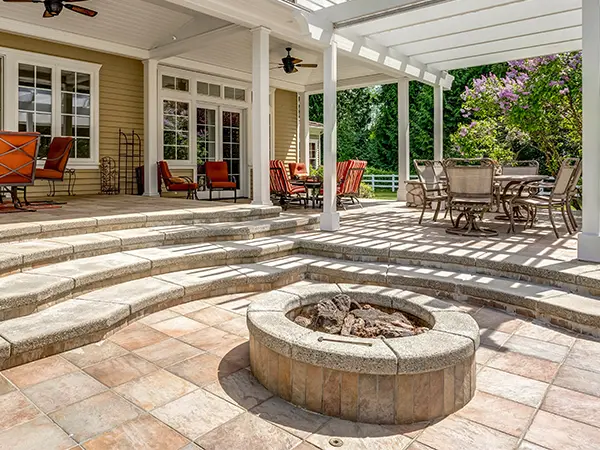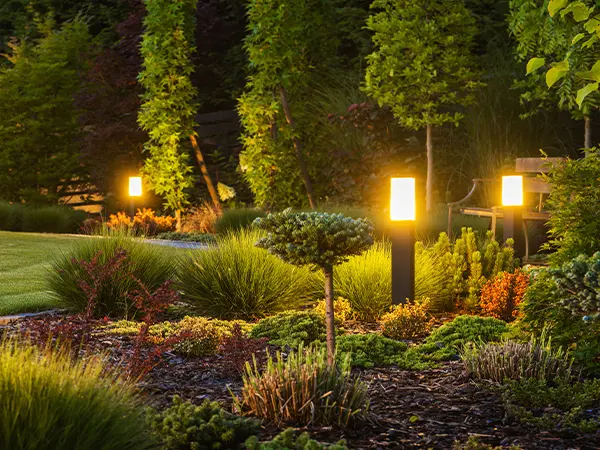 With the sun setting earlier, having brilliant lighting in your backyard can keep you from any potential hazards during nighttime. After all, safety should always take precedence, and proper illumination will ensure it. While purchasing and installing outdoor lights may require an investment of anywhere between $2,000 to $4,000 – it is a necessity that cannot be overlooked!
Rainwater Collection System
Rainwater is a crucial element of xeriscaping, and the savings it can bring to your wallet each year are immeasurable in times of drought. This cost-effective option will likely save you around $2,500 – if installed properly, it's worth every penny!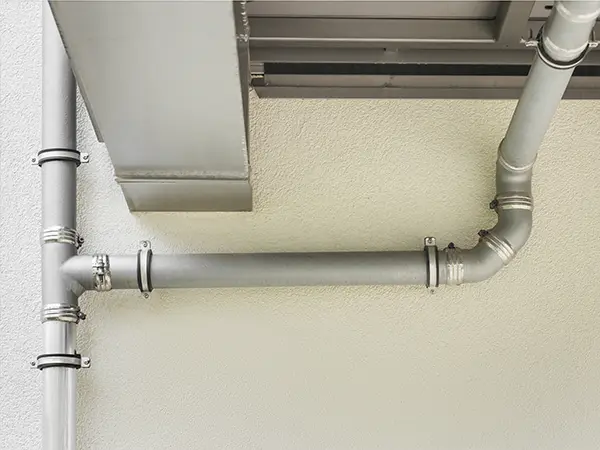 Turn Your Xeriscaping Project Into An Investment At A Fair Price
For Englewood residents, the climate's relentless dryness makes xeriscaping an ideal choice for homeowners who desire a picturesque landscape that doesn't require excessive amounts of water.
Let Land Designs by Colton craft your outdoor area into a luxurious and low-maintenance space! Have all the beauty of a flourishing backyard without any of the associated chores or costs.
To make this even more advantageous, we're proud to offer the most cost-effective xeriscaping services in Englewood, CO! Now that's a project worth investing in – at an incredibly affordable price!
With us, you're getting:
Take Advantage Of The Best Xeriscaping Cost In Englewood Now!