Research indicates that being in well-crafted natural surroundings can enhance mental well-being by alleviating stress and anxiety and improving a space's appearance and function.
Landscape design has benefits beyond just creating a nice outdoor area. It can increase the value of a property and save on energy costs by offering shade and wind protection.
Lakewood, CO, homeowners can collaborate with an experienced landscape designer to create a visually appealing and functional outdoor area that benefits both themselves and the environment.
Land Designs By Colton is a great place to start if you want to design beautiful and peaceful outdoor areas. We've been dedicated to this goal since 2010, and if you choose us to bring your vision to life, you'll receive top-notch professionalism and superior services for the duration of your project.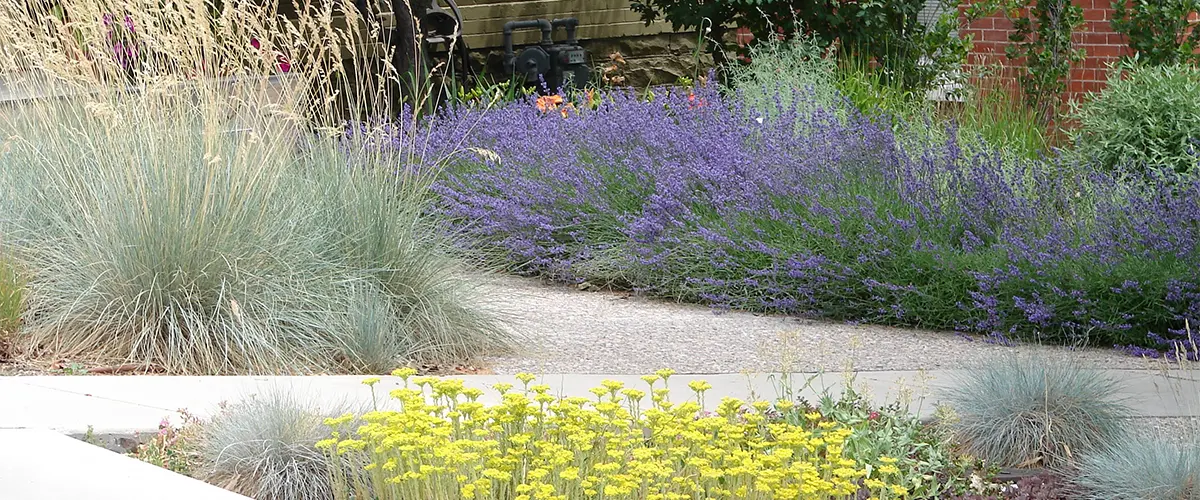 The Typical Cost Of A Landscape Design Service In Lakewood, CO
Designing a landscape in Lakewood, CO, involves technical complexities that can result in higher costs. These expenses may include the removal of the current landscaping and the creation of a new design. This can make it difficult to stay within your budget.
We are here to assist if you need help with budgeting for your project. While we have provided estimates for the cost of a landscape design service in Lakewood, CO, please note that your project's expenses will be unique and may differ from our estimated cost.
Conceptual Design Cost:
Standard Front or Backyard
$880 - $1,200
Front and Backyard
$1,200 - $2,400
Front, Back and Sideyard ( corner lot )
$2,400 - $4,800+
Standard Front or Backyard
$12,000 - $25,000
Front and Backyard
$25,000 - $40,000
Front, Back and Sideyard ( corner lot )
$40,000 +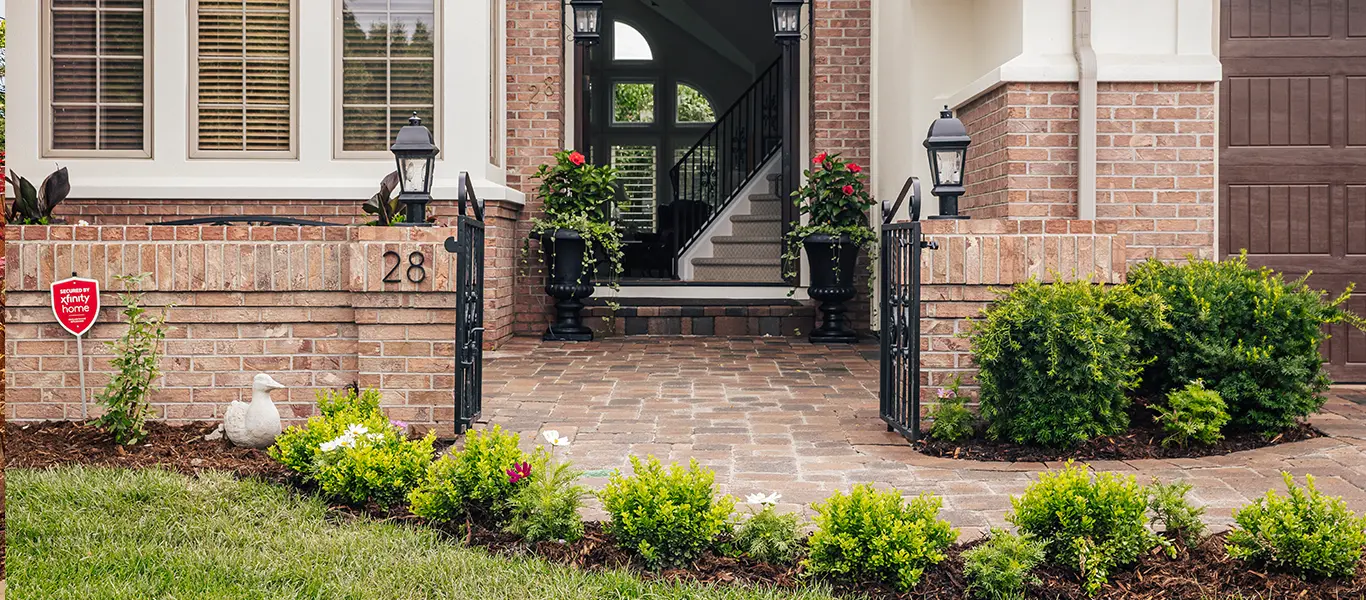 What Factors Influence The Cost Of A Landscaping Design Service In Lakewood, CO
Several factors determine the cost of your landscaping project. A small upgrade may only cost a few thousand dollars, but for a larger project with more features, the price could reach up to $100,000.
To ensure you make a well-informed decision, it's important to take multiple factors into consideration. From size and materials to the actual labor. Not to mention the costs of obtaining the right building permits.
Our team will handle the required paperwork, providing you with the peace of mind that it's being dealt with. However, before that, let's review the expenses associated with our Lakewood landscape design service.
Renovating a single section of your spacious backyard can still be expensive—usually, a professionally designed project costs between $12,000 and $25,000.
The cost of your landscaping project can change depending on the features you choose. If you want to add a fire pit or grill area, the project's total cost will go up.
One option to consider is adding a flower bed to your project, which will cost at least $650. If you're willing to spend more, you could consider a fire feature that ranges up to $8,000, which includes a gas line and burner. 
Additionally, you can upgrade your project by adding pathways, with costs for this ranging from $25 to $60 per square foot.
About 80% of the cost is attributed to labor in a landscaping design quote. This is because making a beautiful outdoor space requires significant time, effort, and attention to detail. Typically, landscaping companies charge between $75 to $450 per hour for various services, such as designing, maintaining, and cleaning up the landscape.
The cost estimate for landscaping your project will depend on your selected materials. Cheaper options are available, but they may not have a long lifespan. Conversely, pricier materials will improve the look and strength of your outdoor area.
There are two materials to choose from when building a patio: concrete and flagstone. Concrete is cheaper, but it needs additional finishing to look nice. On the other hand, flagstone looks great without any extra work.
Let's look at some material costs:
| Landscaping Material | Average Cost |
| --- | --- |
| Landscape Boulders | $300 per ton |
| Landscape Gravel | $35 - $50 per square foot |
| Lawn Turf td> | $5 - $20 per square foot |
| Lawn Replacement | $1 - $2 per square foot |
| Retaining Wall | $15 - $20 per square foot |
| Crushed Stone | $1 - $2 per square foot |
| Crushed Granite | $1 - $3 per square foot |
| Stone Steps | $100 - $300 per step |
| Granite Pavers | $6 per square foot |
| River Rocks | $100 - $800 per ton |
| Lava Rocks | $75 per ton |
| LIghting 12volt | $1,000 |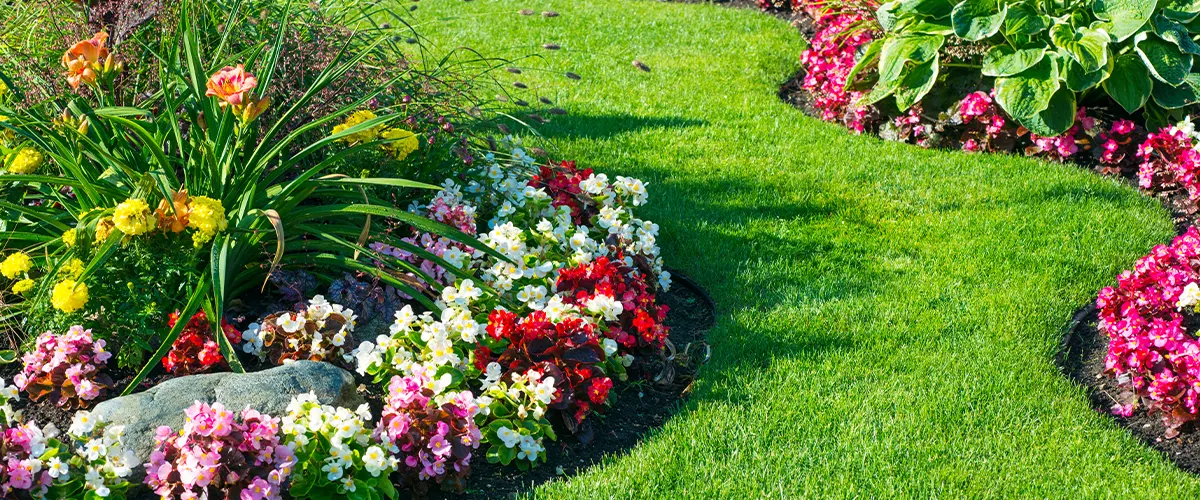 Types Of Upgrades For A Landscaping Services
You can enjoy several landscape design projects, such as planting different types of flowers and trees or constructing a beautiful patio for social gatherings with friends.
In the first consultation for your Lakewood, CO, landscape design, we will discuss your ideas for the area, upgrade possibilities, and develop a customized landscaping plan. While you you're considering, you can look at the most popular selections from our complete landscaping design package, as chosen by our other clients.
To improve the look of an outdoor area and help the environment by cleaning the air and preserving animal habitats, consider adding trees and indigenous plants. Choosing species that are well-suited to the climate and soil conditions of the planting location is crucial.
You can use evergreen trees as a backdrop for other plants in your garden. Deciduous trees can offer shade in the summer and allow sunlight in during the winter. Groundcover plants help prevent soil erosion while flowering plants add to the beauty and diversity of your garden.
If you want to improve the look and use of your outdoor space, consider hiring a professional landscaper. They can assist you in selecting appropriate plants for your location and offer valuable advice to achieve your desired outcome. Keep in mind that every plant has distinct needs, making it vital to seek professional help.
| Height | Average Costs |
| --- | --- |
| Up to 25 feet - The root system is small, and the trunk is thin | $150 – $500 |
| 25 - 75 feet - The difference in price can vary dramatically depending on the root depth and trunk diameter | $200 – $1,499 |
| Over 75 feet - A crane is needed to remove mature trees, with care taken to remove root systems without damaging utility or plumbing lines nearby | $1,500 + |
Keeping your lawn well-groomed may seem like an unnecessary expense, but it can benefit you and your family by improving the appearance of your property and increasing its value.
A well-maintained lawn offers a pleasant outdoor space for spending time with loved ones and helps purify the air by reducing pollutants and maintaining its cleanliness and health.
If you want to plant grass seed on a lawn that is 2,000 square feet, it will cost approximately $100 at a rate of $0.05 per square foot. However, if you decide to hire a professional, the average cost would be around $500.
| Mow Frequency | 1/8 Acre | 1/4 Acre | 1/3 Acre | 1/2 Acre | 1 Acre |
| --- | --- | --- | --- | --- | --- |
| Weekly | $23.66 | $29.79 | $42.94 | $52.14 | $84.56 |
| Biweekly | $24.97 | $35.05 | $42.94 | $63.53 | $88.06 |
| Monthly | $28.92 | $38.99 | $46.00 | $63.97 | $93.32 |
Hardscape Landscape Features
By incorporating features such as patios, walkways, retaining walls, and outdoor fireplaces, you can improve your outdoor space's appearance and practicality, resulting in a pleasant and appealing sanctuary.
The price of your landscaping project depends on the hardscape features you choose. Here are the typical hardscape features and their average costs for landscaping projects in Lakewood, CO.
Pergola: To determine the cost of your pergola, we need to consider the size and materials you would like to use. The price range for our pergolas is between $10,000 to $40,000.
Gazebo: The cost of a gazebo can vary depending on the material it is made of. Typically, the cost falls between $5,000 and $10,000.
Arbors: Arbors usually cost between $500 to $5k.
Retaining Walls: The price of the wall you want will depend on its dimensions, style, and building materials. Typically, the cost will range from $3,000 to $9,000.
Decks: The price range for a deck can vary greatly, ranging from $3,000 up to $30,000 or more. The final cost is determined by several factors, such as the materials used, the type of railing and frame chosen, and any additional features added.
Fences: The cost of a fencing project can range from $1,000 to over $5,000, with variations depending on the chosen material and design. A wrought iron fence with decorations and a gate will be more expensive than a wooden fence.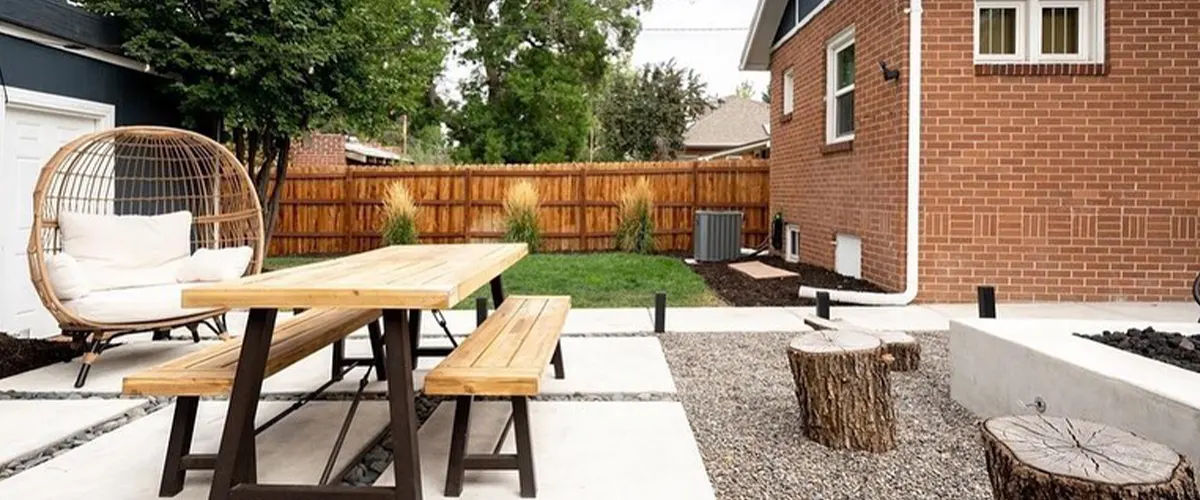 Invest Into A Beautiful Landscape That Compliments Your Home
You may want to check out Land Designs By Colton for dependable landscaping services in Lakewood, CO. We offer hassle-free services, which involve creating impressive landscapes that will surely leave a lasting impression on your guests.
We can provide you with detailed project plans and guarantee that you will be satisfied with all aspects of your home projects. Additionally, our services come with the following:
The Best Decision For Your Landscape In Lakewood, CO Awaits